This article was first published on 23 September 2022.
A foundation is one of the most important steps in a makeup routine. However, a lot of the foundations available to us cater to Western skin tones so it's quite tricky finding the right shade that perfectly matches our Asian skin. You can find a more accurate shade match by going to the physical store to swatch the foundation — but this isn't very convenient.
What to look for in foundation for Asian skin
The thing is, Asian skin tones — especially in Southeast Asia — tend to have yellow undertones. So your foundation should not have pink or blue hues, since these don't match or flatter our warm complexions. These pink and blue undertones can make you look washed out and ashy, especially in photos with bright lighting.
Longevity is another important factor in choosing a foundation for Asian skin. Since we have very humid weather, formulas that are designed to be sweat- and sebum-proof are a must. You also want something lightweight so it doesn't sit heavily on your face. Sheer to medium coverage foundations are your best bet!
Now that you know what you need, here are some of the best foundations for Asian skin in Singapore.
1. Estée Lauder Double Wear Stay-In-Place Makeup SPF 10 Foundation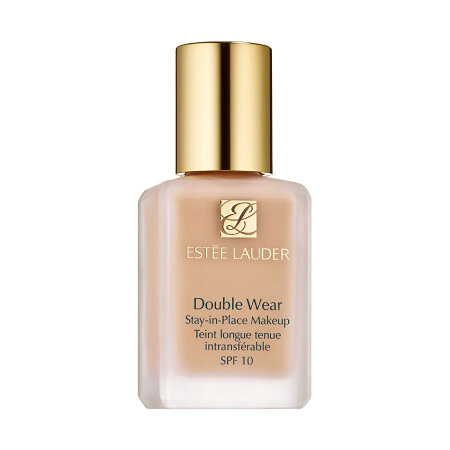 This foundation comes in 35 different shades that are helpfully categorised by their respective undertones — olive, warm, neutral — so you won't have a hard time finding your match.
Why it's great: It has a long-wearing formula with medium to full coverage. It also has some oil-controlling perks, which is great if you have oily skin.
It's priced at SGD75 per 30ML at Sephora.
2. Fenty Beauty Pro Filt'r Soft Matte Longwear Foundation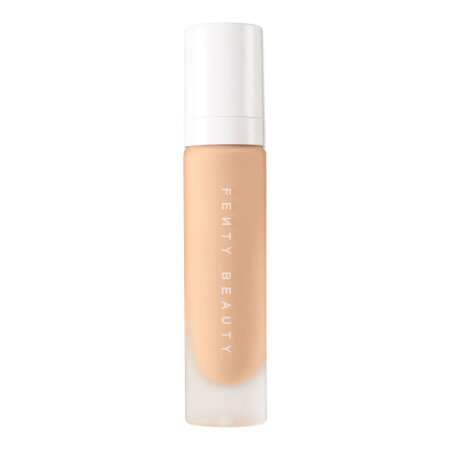 Rihanna shook up the beauty scene when her first foundation was launched with an inclusive shade range. It has since been updated to a running total of 50 options. Not only does it have shades for the fairest and darkest complexioned beauty lover, but the varying undertones accommodate everyone too.
Why it's great: The foundation is formulated to be climate-adaptive, so it doesn't budge with heat, sweat, and sebum.
It's priced at SGD60 per 32ML at Sephora.
3. MAKE UP FOR EVER HD Skin Foundation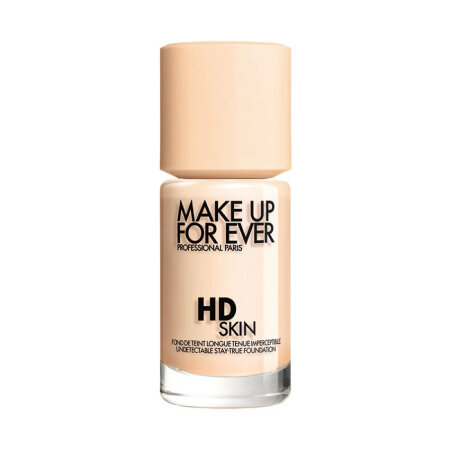 MAKE UP FOR EVER's newest foundation comes in 40 shades that are labelled in a fool-proof manner. It's numbered from 1 to 4 for how fair or deep it is and then the letters Y, R, and N stand for the undertones. The formula is also made to not oxidise, so how it looks upon first application is how it stays all day long.
Why it's great: It's waterproof, sweat-proof and mask-friendly. Need we say more?
It's priced at SGD68 per 30ML at Sephora.
4. MAC Cosmetics Studio Fix Fluid SPF 15 Foundation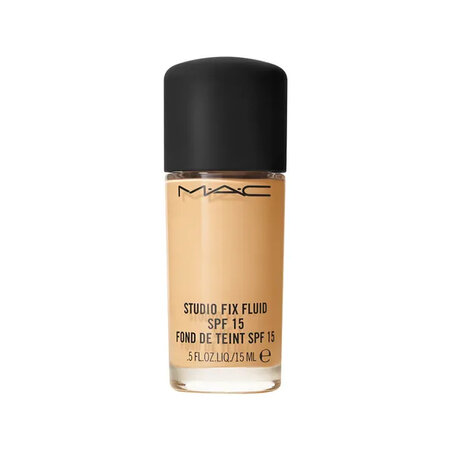 You can't go wrong with the classic MAC Studio Fix foundation collection. The range has eight shades (in Sephora) that have been curated to only include golden undertones. It's not really hard to find a match when the pool is already narrowed down for you.
Why it's great: This is the true matte and oil-controlling foundation you need in Singapore's humid weather.
It's priced at SGD31 per 15ML at Sephora.
5. Charlotte Tilbury Beautiful Skin Foundation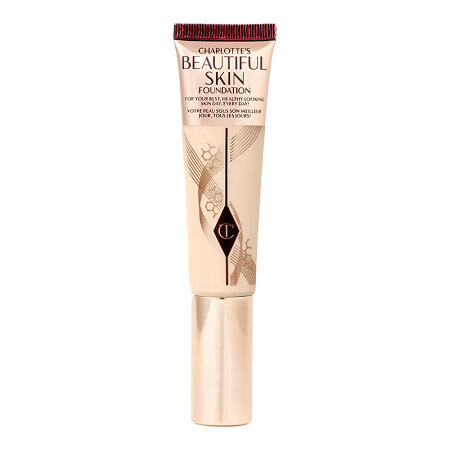 Charlotte Tilbury has a no-nonsense way of naming the colours in this radiant finish foundation range so it's easy to find the match for your Asian skin tone. The collection is numbered from 1 being the fairest to 10 being the deepest, with the undertones ranging from cool, warm, and neutral.
Why it's great: It's formulated with skincare ingredients such as hyaluronic acid and rose complex to pamper and nourish your skin throughout the day.
It's priced at SGD76 per 30ML at Sephora.
6. Rare Beauty Liquid Touch Weightless Foundation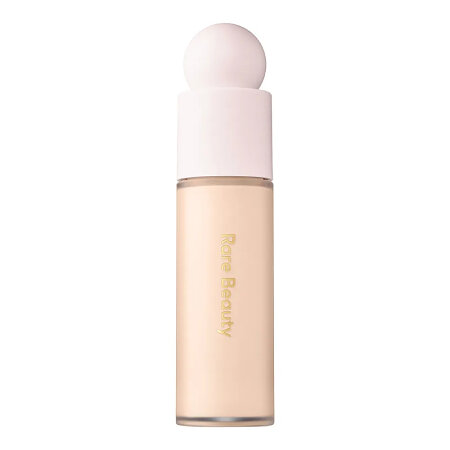 You can take your pick from the 32 (out of the original 50 selection) shades of Rare Beauty's foundation that's available in Singapore. The shade range encompasses light, light-medium, medium, medium-tan, medium-deep, and deep skin tones and a variety of undertones.
Why it's great: It has a serum-like texture that makes it easy to blend and layer without cakiness.
It's priced at SGD48 per 28ML at Sephora.
7. NARS Light Reflecting Foundation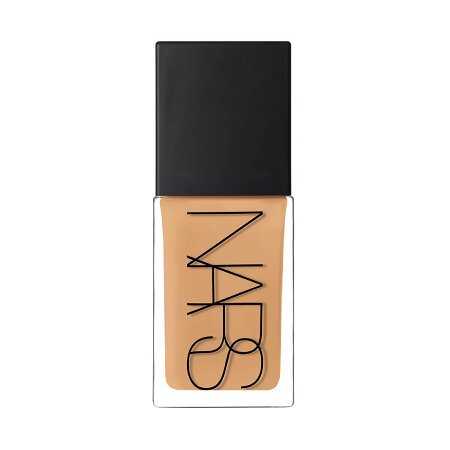 This NARS liquid foundation boasts Photochromic Technology, a "photo-friendly" powder that adjusts complexion tone in response to the intensity of light so you will never look washed out.
Why it's great: It has a vegan formula that's packed with 70% skincare ingredients.
It's priced at SGD78 per 30ML at Sephora.
8. shu uemura Unlimited Glow Breathable Care-In Foundation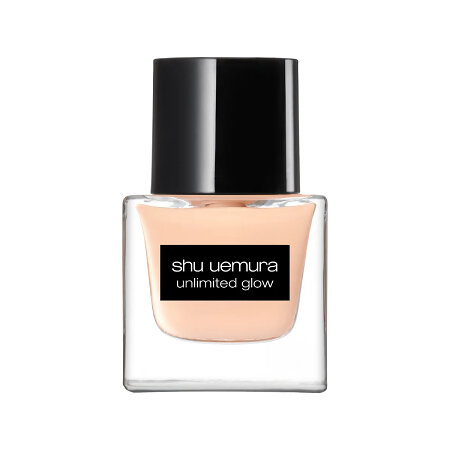 shu uemura is a proudly Japanese makeup brand so all of its products are made with Asian skin and features in mind. This foundation line, in particular, was tailor-made specifically to have a shade range that matches all Asian skin tones.
Why it's great: It also has hydrating Japanese white peony flowers and roots and SPF18 PA+++ for extra skincare benefits.
It's priced at SGD74 per 35ML at Sephora.
9. Shiseido Synchro Skin Self-Refreshing Foundation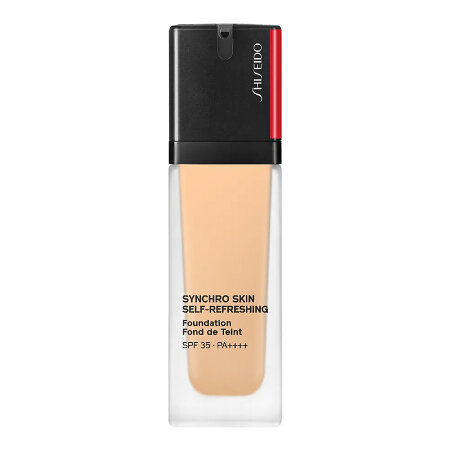 A foundation that "refreshes" itself throughout the day so your skin always looks its best? This is it. It features ActiveForce™ Technology that synchronises with your skin to resist sweat, oil and motion as well as the 4-Fold Technology that defends your skin against air pollution.
Why it's great: It also has a Smart Correcting Powder that enhances your skin's texture and tone for an always fresh appearance.
It's priced at SGD74 per 30ML at Sephora.
10. Laneige Neo Glow Foundation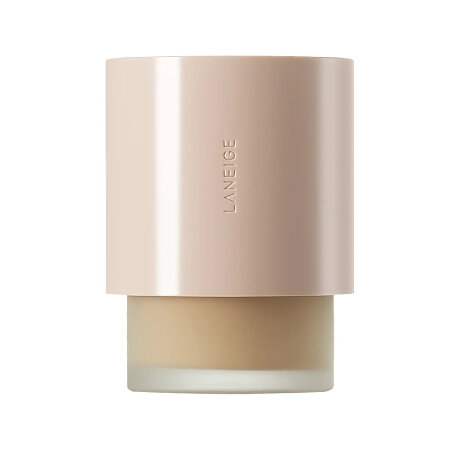 K-beauty lovers also have this Laneige foundation to consider adding to their collection. Though it's available only in seven shades, they are curated to match most Asian skin tones. It also has sheer coverage, so it tones up your appearance and leaves a subtle glow.
Why it's great: It has a Hydro-Layer formula that moisturises and evens out the skin as well as an Electro-filter to block out airborne fine dust particles.
It's priced at SGD64 per 30ML at Sephora.


11. Huda Beauty #FauxFilter Luminous Matte Liquid Foundation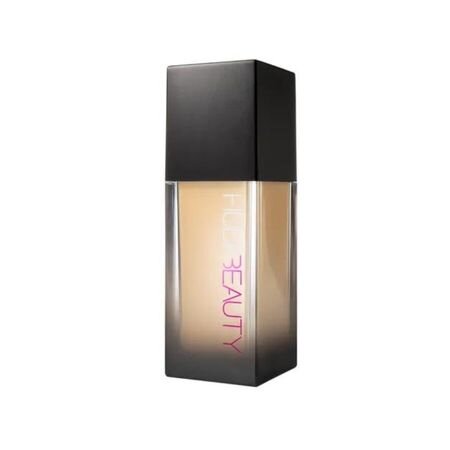 This raved foundation has 39 shades to choose from. And as the name suggests, it gives a nice, filter-like finish, that hugs the skin to create a full-coverage yet natural-looking effect.
Why it's great: This foundation is also waterproof, transfer-proof, and humidity-proof, making it great for the perpetually sunny weather in our region.
It's priced at SGD66 per 35ML at Sephora.
12. Clé de Peau Beauté Radiant Fluid Foundation Matte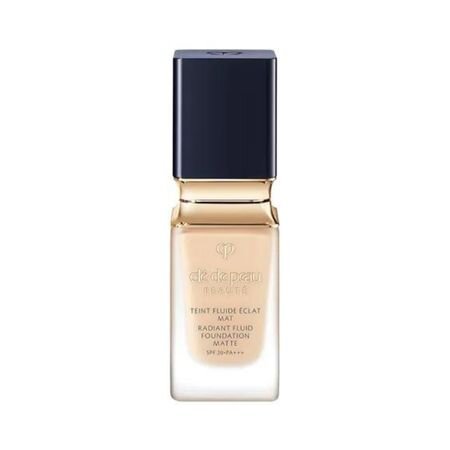 ICYDK, Clé de Peau Beauté is actually a Japanese brand despite its Western-sounding name. That's why it's no surprise that its foundations, including the Radiant Fluid Foundation Matte with its 10 shades, are made for Asian skin. This long-wearing foundation boasts a natural skin-like finish while still keeping things nice and matte.
Why it's great: This foundation has Light-Empowering Enhancer technology inspired by diamonds which creates a beautiful illuminating veil over the skin when you wear the product.
It's priced at SGD210 per 35ML at Sephora.
13. Burberry Beauty Matte Glow Cushion Foundation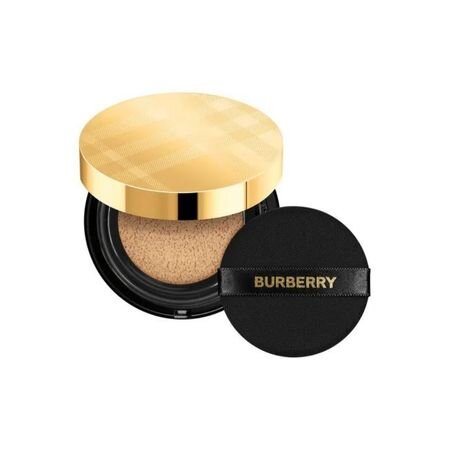 Despite having only six shades, this Burberry cushion foundation has yellow and neutral undertones that are perfect for most Asian skin tones. The coverage is buildable, non-sticky, and non-cakey, giving you a fresh-looking glow throughout the day.
Why it's great: The formula has bamboo powder and cotton silk tree extract that helps give a soft matte finish while still retaining the skin's natural hydration and moisture for a non-drying look and feel.
It's priced at SGD100 per 15G at Sephora.
14. Dear Dahlia Skin Paradise Sheer Silk Foundation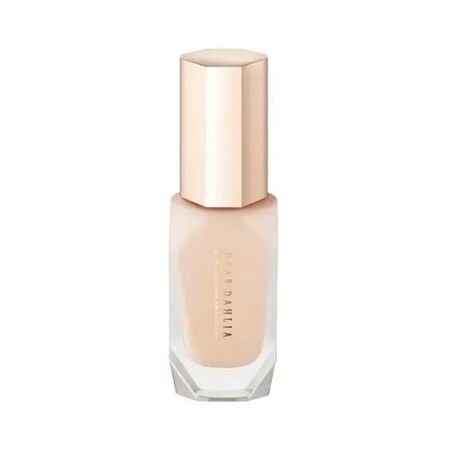 Looking for a foundation that has an airbrush finish and feels light on the skin? This is the one for you. Dear Dahlia's Skin Paradise Sheer Silk Foundation is infused with soft-focus mineral powders that give you a blurring, lit-from-within appearance. The product has 35 shades to choose from too.
Why it's great: This pick also has Dahlia Variabilis Flower Extract which has skin conditioning properties that make sure your skin is protected and healthy even under makeup.
It's priced at SGD76 per 30ML at Sephora.


15. Clinique Even Better Clinical Serum Foundation SPF 20/PA+++





This radiant foundation gives medium to full coverage without leaving your skin looking cakey or feeling heavy. It's also sweatproof, waterproof, and has SPF20/PA+++; it's perfect for days when you're out and about under the sun.
Why it's great: This foundation is also packed with salicylic acid, hyaluronic acid, and vitamin C which helps deal with skin issues like dryness, dullness, hyperpigmentation, and texture in the long run.
It's priced at SGD75 per 30ML at Sephora.
Like the clean girl look? Here are some clear mascaras you'll need to achieve it.
Comments, questions or feedback? Email us at [email protected].