This article was first published on 27 December 2020.
Softly defined eyes are gorgeous, but winged eyes are even better. The satisfaction of having two identical feline flicks is breathtaking because drawing them on is hard work. You need precision, calmness, and the best smudge-proof eyeliner for oily lids out there!
Do you want to get perfectly smooth and clean feline flicks? Besides constant practise (which is fun, too!), you will need the perfect eyeliner.
What to look for in eyeliners for oily lids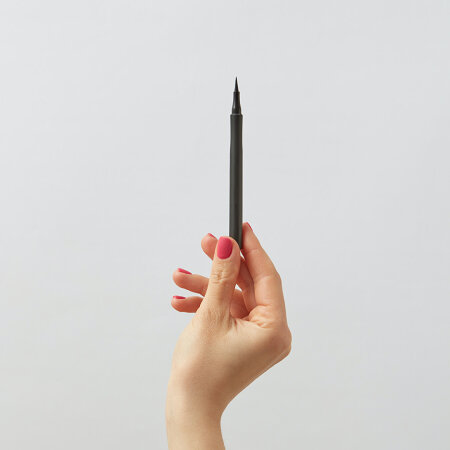 The most basic thing to look out for are claims that the product is smudge-proof, transfer-proof, longlasting, and even waterproof. These can help you pare down your options and eliminate the eyeliners that won't suit your skin type.
You should also consider the type of eyeliner. Liquid and gel eyeliners would typically last longer on oily skin, if you want a quicker application and longer-lasting results.
So to find out which liners we love, and you surely will too, keep reading below for our 13 favourites ranging from drugstore to mid-range to high-end!
1. KVD Beauty Tattoo Liner Liquid Eyeliner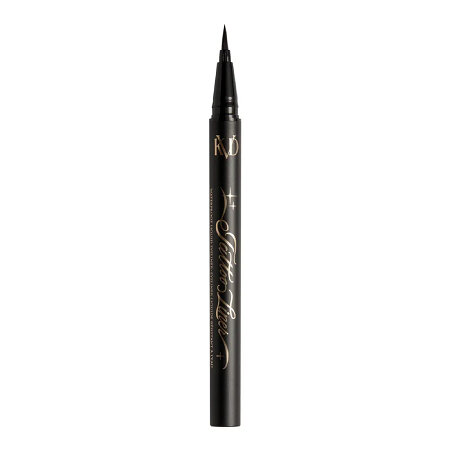 While felt tip eyeliners are more common, the clean precision of a brush tip is growing in popularity because it is just as amazing. KVD Beauty's liquid brush-tipped eyeliner will give you control, precision, and pigmentation with just one swipe! Whether you want jet-black lines or soft brown ones, this liner won't budge and smudge on the hottest of days, so you can surely have flicks on fleek all day and night! It comes so highly rated that it has an average rating of 4.1 stars across more than 20 thousand reviews on
Sephora.com
. Sounds good to you?
Why it's great: It has a vegan formula and ultra-opaque pigment.
It's available on Sephora.sg for SGD32.
2. Maybelline Eyestudio HyperSharp Liquid Liner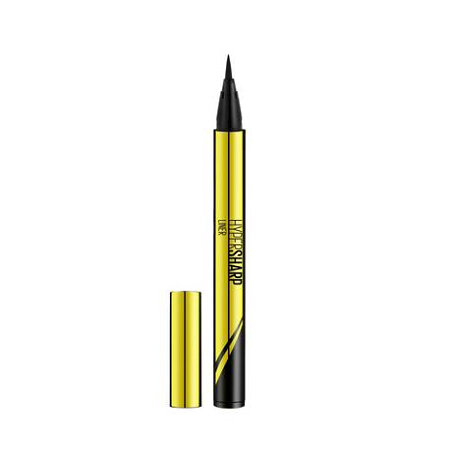 For those who are still starting out with their makeup collection, you will love Maybelline's liquid liner! Not only is it extremely affordable, but its tip is so thin (0.1 mm, to be precise) that you won't have any problems drawing on layers upon layers of wings! Through thick and thin liner looks, this product will take you there!
Why it's great: Its carbon-enhanced black formula is water-, sweat- and sebum-resistant but easy to remove with warm water and won't stain your eyelids.
You can find this trusty smudge-proof drugstore eyeliner on the Maybelline Singapore website for SGD19.90.
3. MAC Cosmetics Pro Longwear Fluidline Eyeliner And Brow Gel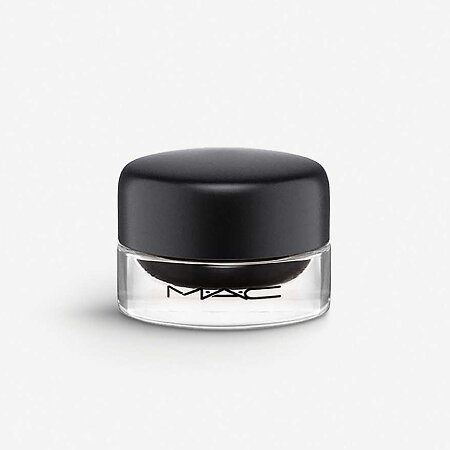 If we could only pick one gel eyeliner, it would be MAC's
Fluidline
. Not only do they have an amazing range of colours to suit all your liner needs, but their formula is incredibly smooth and pigmented! Just take your trusty angled liner brush or pointed liner brush and draw whatever your heart desires, and what the magic happen. It also comes highly recommended among reviewers on
MakeUpAlley.com
, a review forum for makeup lovers, as it works well with all skin types.
Why it's great: It comes in a vast array of colours and finishes so you can experiment with your makeup looks!
It's available in Singapore through the brand's official Lazada store.
4. Benefit Cosmetics They're Real Xtreme Precision Liquid Eyeliner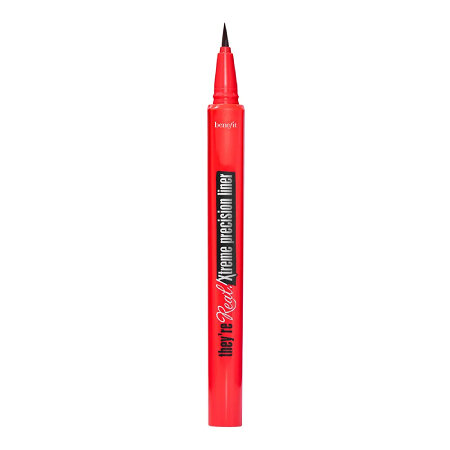 If you just want to create very thin lines and a baby wing, then you'll love the
Benefit Cosmetics They're Real Xtreme Precision Liquid Eyeliner
. It has a custom 0.1mm tapered brush tip made with ultra-fine, firm-yet-flexible bristles that you can use to create pin-thin lines. And once the formula dries and sets, it's not going anywhere!
Why it's great: You can keep layering it on to create as thick and opaque a line as you want — it won't budge or move.
If you're convinced to try it for yourself, you can get it from Sephora for SGD43.
5. K-Palette 1 Day Tattoo Real Lasting 24H Eyeliner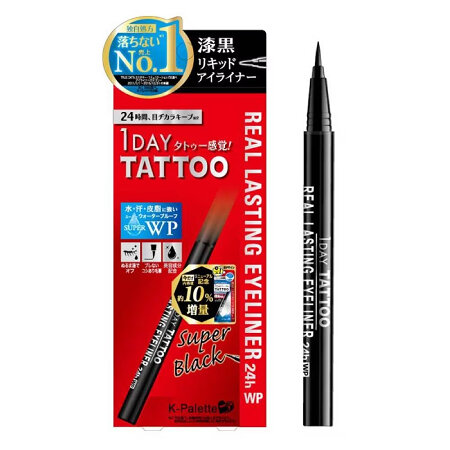 Brush-tipped liners are really having a moment right now because they don't fray, and they deliver pigment much more than their felt counterparts! If you really want an eyeliner that won't go anywhere and give you raccoon eyes by the end of the day, K-Palette's liquid liner will be your new best friend! Its quick-drying formula will ensure that it resists everything from sweat to oil, making it a holy grail for a lot of reviewers on
MakeUpAlley.com
.
Why it's great: The budge-proof formula is also infused with five types of essences that nourish the eye area and promotes lash growth.
You can shop this drugstore option on the Watsons Singapore e-store for SGD20.90.
6. Stila Stay All-Day Waterproof Liquid Eye Liner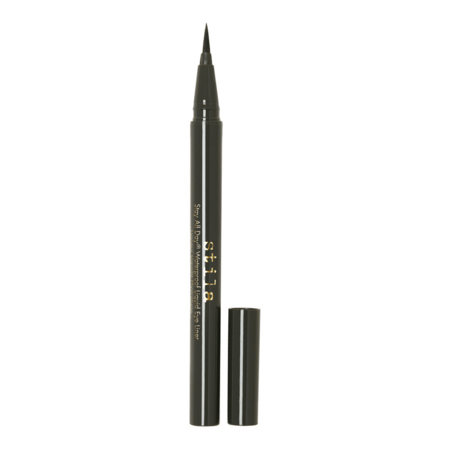 True to its name, this smudge-proof eyeliner from Stila is a great option for folks with oily lids. The formula dries down quickly and will not budge or smear even if you sweat, cry, or exercise. It's also ultra-pigmented so you can easily apply your winged liner in one stroke. Reviewers on Sephora US even say that the brand must never discontinue the product. We think the 4.4-star rating from over 11 thousand reviewers on the site backs up the product's holy grail quality.
Why it's great: Its fine felt tip is great if you want a clean, crisp liner look but you can also use it to create bolder looks too.
It's currently available in nine shades on Sephora.sg for SGD38.

7. Pat McGrath Labs Perma Precision Liquid Eyeliner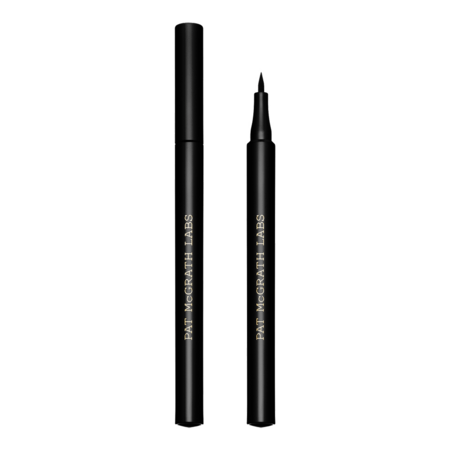 Another splurge-worthy smudge-proof eyeliner is the Pat McGrath Labs Perma Precision Liquid Eyeliner. It has a waterproof formula that promises to last up to 24 hours, making it suitable for hot and humid climates. On the brand's website, the eyeliner has a near-perfect score — it's rated at 4.8 stars as of writing — from hundreds of satisfied users.
Why it's great: Aside from its lasting formula, it also has a soft, skinny Flexi-Art tip that you can use to create ultra-fine or dramatic lines.

It's available on Sephora.sg for SGD55.
8. Fenty Beauty Flyliner Longwear Liquid Eyeliner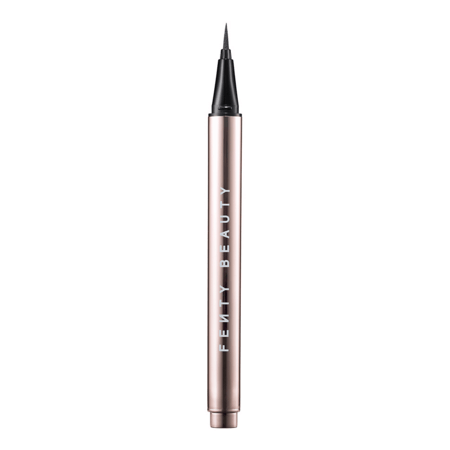 Fenty Beauty's sole liquid eyeliner comes with a hyper-saturated, water-resistant liquid formula that combines the colour pay-off of liquid liners with the smooth glide of a gel formula. It dries fast into a satin-matte finish that doesn't fade or transfer. Plus, it boasts a 3.7-star rating from over three thousand reviewers at Sephora.
Why it's great: Its triangle-shaped packaging also makes it easy to grip while the super flexible felt tip makes it easy to create the perfect cat-eye.
It's priced at SGD38 at Sephora.
9. shu uemura Calligraph:Ink Liquid Eyeliner Pen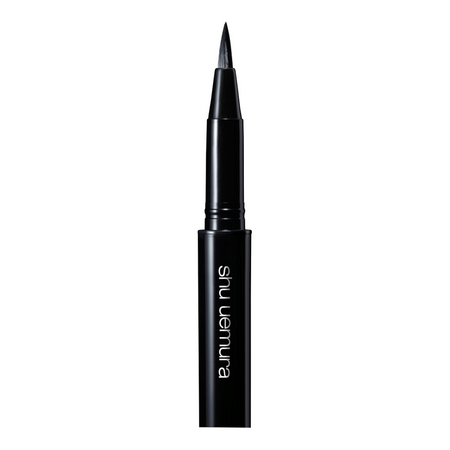 Inspired by Asian calligraphy brushes, the shu uemura Calligraph:Ink Liquid Eyeliner Pen has a pointy tapered tip made of different bristle materials that creates the same elasticity of a calligraphy brush. 70% of reviewers on MakeUpAlley.com said they'd repurchase the product so it certainly seems to be an underrated product.
Why it's great: What makes it the best smudge-proof eyeliner for oily lids is the water- and sweat-proof formula that contains a Japanese lasting polymer that holds up to the sebum and oil our skin naturally produces for up to 18 hours.

If you want to try it for yourself, you can shop it at Tangs for SGD33.
10. Dior Diorshow 24H Stylo Waterproof Eyeliner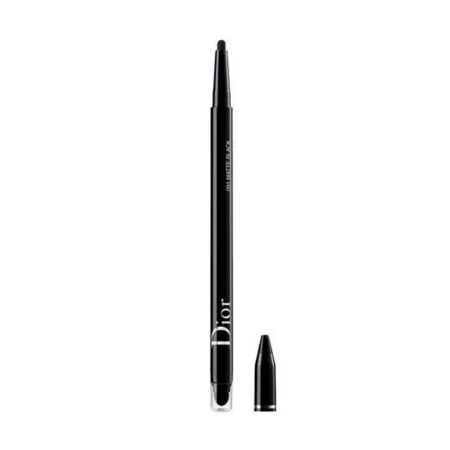 This waterproof eyeliner glides onto the lids without any tugging and dries down to a budge-proof stamp. It comes in 12 colours, with neutral options like black, grey, and brown, and also those that are a bit more fun like green and blue.
Why it's great: It also has a smudger on the other tip if you want to play around with your liner.
Shop it on Sephora.sg for SGD42.
11. Tarte Maneater™ Liquid Eyeliner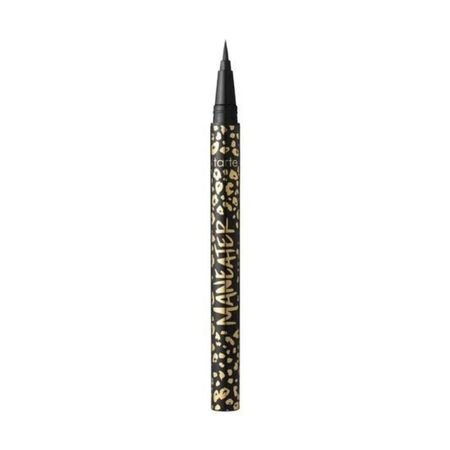 This 'triple black' eyeliner gives a smooth, opaque finish that lasts up to 12 hours without budging or fading. This product also has castor oil and glycerin which ensures the skin, especially around the lash line, retains moisture and gets essential fatty acids for healthy hair growth.
Why it's great: The eyeliner tip hugs the contours of your eye for even and precise application.
Grab a piece on Sephora.sg where it's priced at SGD34.
12. Rare Beauty Perfect Strokes Matte Liquid Eye Liner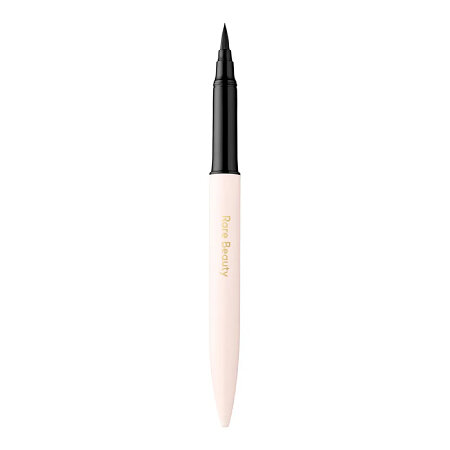 Matte eyeliners are oily lids' best friends! The Rare Beauty Perfect Strokes Matte Liquid Eye Liner is one of them. This longwearing matte eyeliner promises to deliver ultra-black pigments in full pigment and precision every single time. It has a flexible brush tip made of a thousand vegan bristles that allows for easy application, no matter how thick or thin you want your eyeliner to be.
Why it's great: Its unique ink cartridge ensures that the jet-black ink will flow freely so you won't have any gaps or feathering. Just remember to give the pen a good shake to mix up the pigments.
It's priced at SGD36 at Sephora.
13. Sephora Collection Intense Ink Waterproof Liquid Eyeliner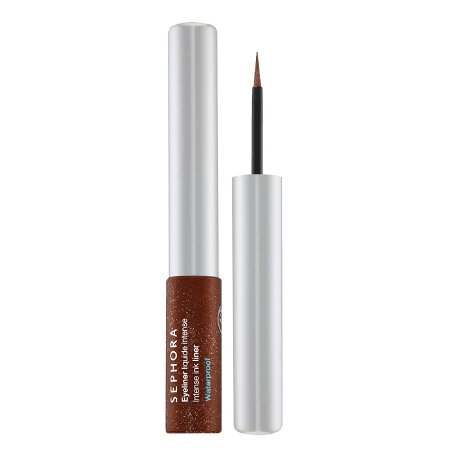 Don't let your oily lids get in the way of your colourful and daring makeup looks! Pick up the Sephora Collection Intense Ink Waterproof Liquid Eyeliner instead. It comes in two finishes, satin and metallic, that will add colour and texture to your eye looks. Take your pick from the 14 colour options and let your inner artist shine.
Why it's great: Its gel-ink technology helps you apply the colourful eyeliner with minimal effort and maximum impact.
It's priced at SGD23 at Sephora.
Pair these eyeliners with these lifting mascaras to complete your eye look.
Comments, questions or feedback? Email us at [email protected].