Home-cooked meals are usually a lot healthier and affordable. But the truth is, being at home can cause us to over-indulge even as we indulge in home-cooked grub. One major side effect of this is the feeling of bloatedness or worse, indigestion.

While I've never had issues about the latter, I've been feeling uncomfortably bloated lately given how easy it is to snack while under quarantine in the Philippines. Add on stress-eating and hello to a major skin breakout. So when Thai wellness brand Trizie sent over their Light Fiber and their Clean Fiber Detox Blends Dietary Supplements in conjunction with their launch in the Philippines, it seemed like a good way to somehow address the situation.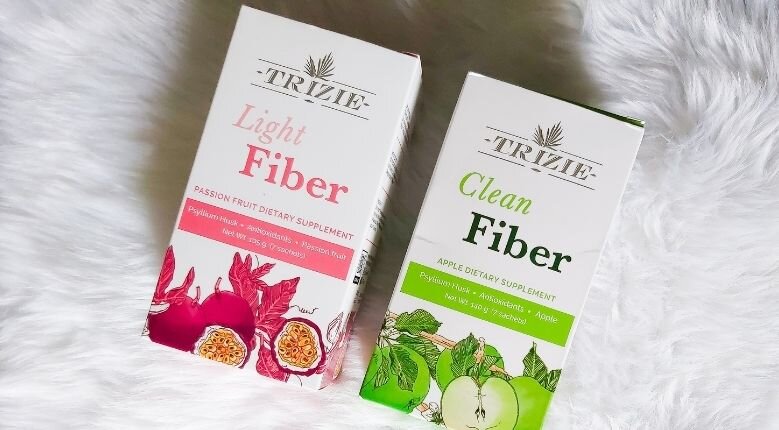 Claims and first impressions
Trizie offers two variants: the Clean Fiber apple-flavoured blend (PHP1595/~USD33) that promises an instant gut cleanse and the Light Fiber passionfruit-flavoured blend (PHP1295/~USD27) that claims to give a lighter gut cleanse. Each box comes with seven 140 grams sachets containing 7,200 milligrams of dietary fibre, 6,200 milligrams of soluble fibre, and 1,000 milligrams of insoluble fibre. The box also indicates that the blend contains psyllium husk, green tea, spirulina, and antioxidants.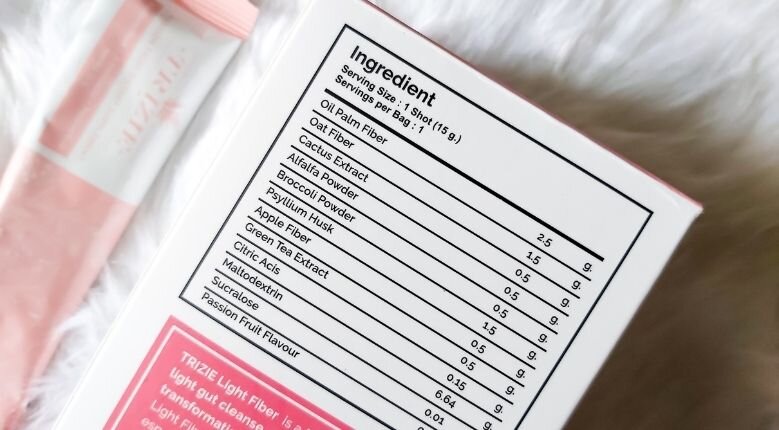 The packaging is printed with ample information, with mentions of its product benefits: a healthier gut, faster metabolism and digestion, anti-oxidant and anti-inflammatory results, hydrated skin, and increased energy. It also covers the ingredient list and a disclaimer on its unapproved therapeutic claims. Overall, it looks pretty similar to other detox blends I've tried previously.
Still, what's interesting about Trizie, as compared to other blends, is that it's meant to be prepared with 300 millilitres of warm water. Yes, you read that right: warm water. I've always been used to detox blends being prepared and consumed cold, so this did raise my brows a tad bit. I find the idea of fruit-flavoured drinks to be taken warm kind of weird. But so far, that's the only thing about this product that kept me sceptical.
Trying out Trizie: the experience
Since it's
not my first time getting into the world of detoxing
, I already know the rules more or less: no skipping meals, keeping hydrated, and balancing the diet out with physical activity. After all, detox blends are not meant to help you lose weight (although it could be a possible result) but rather to help "cleanse out your gut". You're also required to take regular meals (not a problem for me, to be honest) because detoxing on an empty stomach may lead to problems rather than solutions for your digestion issue.
It's quite easy to prepare Trizie's Fiber Blend because one sachet is equal to one serving. The powder transforms into a greenish-brown mixture after adding water — admittedly not the most appetising visual — but hey, it looks no less different than veggie shakes if you're used to that kind of stuff. It has a thick consistency similar to a fruit shake. You'd have to stir quite a bit to let the powder dissolve, or else it will coagulate into a jelly-like mixture.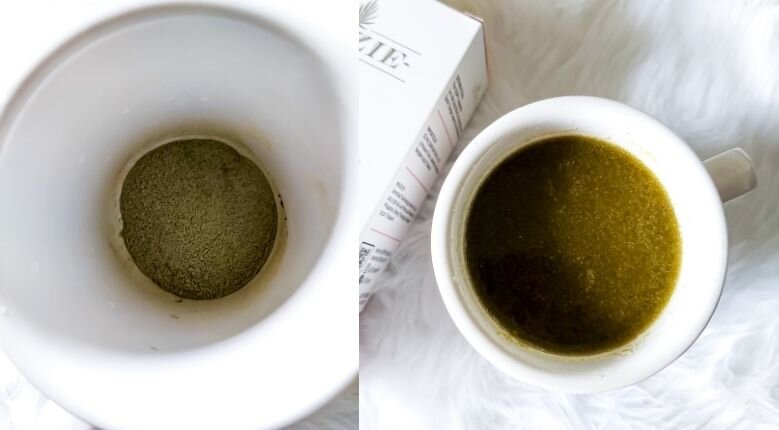 Trizie recommends consumption of the product once a day daily, or once or twice a week for those with more sensitive stomachs. I felt like doing a detox every day could be a bit too much for me, so I decided to do it once every two to three days or only on days when I ate a lot more 'sinfully' than usual. The "cleansing" is said to come as easy as six to eight hours, so I decided to consume my blend before going to bed.
The first time that I've tried the blend, I really pushed through drinking it warm, but for someone like me who prefers my drinks cold, I have to admit that it was rather unappetising. But there's an obvious solution to this: prepare it warm (the powder doesn't dissolve properly when you mix it with cold water) and then just refrigerate it prior to drinking. This method made the experience so much more enjoyable as it tasted like a nicely flavoured fruit shake.
The verdict
The results are great but not new. I definitely felt a lot lighter in the morning-afters. The effects usually last for more than a couple of days or so too. The blends did not give me bothersome stomachaches or make me go to the bathroom excessively, which I greatly appreciate. I was also very pleased with how it helped to troubleshoot my bad skin. I must admit, though, all these are already familiar results from other detox products I've tried. Even so, it works, and I'd say this is worth picking up given its competitive price point and effective delivery. Perhaps go with your gut — pun intended — and see the results for yourself.
Next, check out these tips to make sure your healthy habits don't go bad.
Comments, questions or feedback? Email us at [email protected].