SKIN
01
best makeup-removing
cleanser
Save yourself time and effort by using a cleanser that does the job of two products. Double cleansing is optional when your cleanser helps to erase the day's grime, sebum, impurities, and makeup but doesn't strip the skin of needed moisture in the process.
A hydrating, pH-balanced facial wash powered by soy proteins that remove skin impurities and makeup without stripping your skin of moisture. It also contains cucumber extract and aloe vera gel to calm and soothe irritated skin.
buy now
A K-beauty holy grail facial cleanser that melts the most waterproof makeup and any skin impurities for a quick and easy facial cleansing. It's formulated with Zero Balance Technology with Resveratrol that leaves your skin hydrated and protected from free radicals.
buy now
BANILA CO
Clean it Zero Cleansing Balm Revitalizing
A nighttime moisturiser formulated with niacinamide and retinol complex to refine skin texture and provide long-lasting hydration. It also helps to boost skin radiance and tone for an even and bright appearance.
buy now
Olay
Regenerist Retinol24 Facial Moisturizer
A luxurious anti-ageing moisturiser that harnesses the benefits of Korean ginseng in its GINSENOMICS™ complex to diminish signs of skin ageing while also moisturising and protecting your skin.
buy now
Sulwhasoo
Concentrated Ginseng Renewing Cream EX
02
best anti-ageing
moisturiser
Invest in a moisturiser that will keep your skin looking plump and hydrated despite the passage of time. These anti-ageing moisturisers are smoothing and firming hydrators that minimise the appearance of fine lines and wrinkles and give your skin the nourishment it needs.
03
best multitasking
sunscreen
Get more out of your sunscreen. These sun protectors are infused with ingredients that pamper and triple-protect your skin against environmental aggressors and irritants throughout the day. These can act as your makeup primer too.
An oil-free sunscreen that promises to be completely invisible once applied. It's formulated with antioxidants and SPF40 that protect your skin from UV rays and free radicals. You can even use it as your makeup primer to make it last longer.
buy now
Supergoop!
Unseen Sunscreen Broad Spectrum Sunscreen SPF 40
A beauty sunscreen made in Japan formulated to strengthen its UV protective veil whenever it comes into contact with sweat, water, heat, and humidity. It also moisturises the skin with its 50% skincare ingredients formula. It helps your makeup last longer too.
buy now
ANESSA
Perfect UV Sunscreen Skincare Milk
experts' choice
people's choice
A rich eye concentrate formulated with Chronolux™ Power Signal Technology that boosts the skin's natural self-repairing abilities. It smoothens fine lines and wrinkles, firms up sagging skin, reduces puffiness, and drenches the eye area with lasting hydration.
buy now
Estée Lauder
Advanced Night Repair Eye Concentrate Matrix Synchronized Multi-Recovery Complex
04
best renewing
eye cream
Turn back the clock with the best eye serum that keeps you looking bright-eyed. Dark circles, fine lines, and sagging skin will be a thing of the past with these in your arsenal.
MAKEUP
05
skin-loving
makeup base
Dare to go "bare" with these skin-loving makeup bases. These complexion products give you ample coverage while hydrating and brightening your skin. These lightweight liquid foundations help you step out and show up with confidence for your day.
A hydrating medium-to-full coverage liquid foundation that's formulated with Light-Adjusting Technology that deflects light from emphasising fine lines, wrinkles and uneven skin tone. Its other ingredients include humectants that keep your skin hydrated all day long, mandarin peel helps improve skin brilliance, and SPF30 offers added sun protection.
buy now
Shiseido
Synchro Skin Radiant Lifting Foundation
A lightweight and natural-finish liquid foundation that's formulated with Japanese white peony flowers and roots that are deeply hydrating and clarifying when applied to the skin. Plus, it also has SPF18 PA+++.
buy now
shu uemura
Unlimited Glow Breathable Care-In Foundation
experts' choice
people's choice
Keep your pout glowing and deeply hydrated all day long with this lip balm that's formulated with 97% natural-origin ingredients and adapts to your natural lip colour. It can be worn as a lip balm or as a lip primer underneath your lipstick.
buy now
06
best tinted
lip balm
Bid dry, chapped lips goodbye with this tinted lip balm that gives you a pout that stays moisturised and plump — the flattering colour is just a bonus. Lipstick? Completely optional. Smiles? Always ready.
07
best dual-purpose
makeup master
Streamline your beauty routine with the help of these multi-use makeup products. A makeup stick that you can use as eyeshadow and highlighter? A lip lacquer that's pigmented enough to be a blush? The possibilities are endless.
A matte and transfer-proof lip lacquer that's pigmented enough to be your blush colour too. It's formulated with skin-loving ingredients like moisturising acacia peptide and antioxidant vitamin E to pamper your pout and skin throughout the day.
buy now
Ange Gardien Paris
Colour Nurture Lip Lacquer
A multipurpose makeup stick that can be used as an eyeshadow, blush, contour, and highlighter. It has a cream to powder formula that makes it easy to glide and blend on the skin for a natural glowy makeup look.
buy now
BODY
A gluten-free gentle exfoliating scrub infused with exfoliants, enzymes, and oils that make your skin glow like you've just came from a beach getaway. It's also packed with vitamin C-rich Barbados cherry extract and the pleasant scent of guava and caramel for extra indulgence.
buy now
Fenty Skin
Buff Ryder Exfoliating Body Scrub
A nourishing and exfoliating holy grail product that contains moisturising shea butter and gently exfoliating sugar crystals for skin that's pampered and smooth after your shower.
buy now
The Body Shop
Shea Exfoliating Sugar Body Scrub
08
best extra smoothing
body scrub
Head out the door with brighter, smoother skin with the help of these all-in-one body scrubs that do everything — from exfoliating to brightening to moisturising. Shower, pamper, dress up and go.
HAIR
09
best reviving
hair treatment
These hybrid hair treatments are mane revivers that also offer extra solutions. Transform and dry-as-a-desert hair strands to healthy hair and scalp with these haircare products.
This paraben-, phthalate- and sulfate-free hair treatment deeply repairs hair damage caused by chemicals, heat and tension. It uses bond-building technology to repair, revive, and strengthen the hair's inner structures and leaves it looking glossy and smooth.
buy now
OLAPLEX
No.3 Hair Perfector Treatment
This Japanese hair mask treatment refines your hair quality to the point that it's deeply moisturised, smooth, bouncy, and extra shiny.
buy now
Tsubaki
Premium Hair Mask
experts' choice
people's choice
A hair curler and dryer in one? This multitasking hair styler uses the Coanda effect with multiple attachments to allow you to create any wavy or curler hairstyle you want, without extremely damaging heat.
buy now
Dyson Airwrap™
Hair Styler
10
best do-it-all
hair styler
Here's a hairstyling tool that does it all — curling, de-frizzing, and drying. Single stylers for all your different hair moods? It's here.
WELLNESS
11
best beauty-boosting
supplements
Look and feel good from inside out with these skin supplements packed with vitamins that improve skin quality, texture and more.
This effervescent skin supplement drink is packed with marine collagen that improves your overall skin health and lowers the amount of free radicals in your body. Plus, it has a lovely strawberry flavour that you won't get enough of.
buy now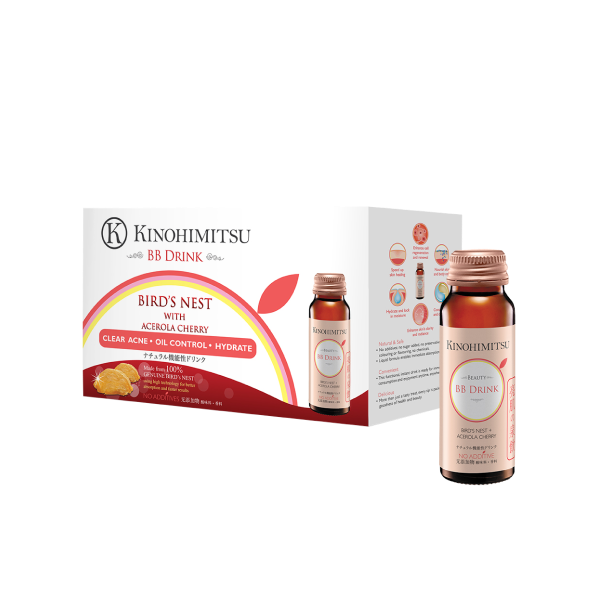 A skin supplement in instant drink form that promises to reduce oiliness, stimulate cell renewal, hydrate the skin, heal wounds, and reduce blemishes.
buy now
A Swedish device that combines Korean-inspired masks with fast warming, cooling, T-Sonic pulsations and Full Spectrum LED Light Therapy to massage your face and help the essence absorb better into the skin.
buy now
This face massager works with an AI-powered app to diagnose your skin conditions, including dryness, firmness, and tone, to create a personalised facial treatment.
buy now
Skin Inc.
Tri-Light +SABI Skincare Device
12
best stress-busting
face massager
These face massagers are essential for a mindful beauty routine because they turn your daily regimen to a self-care session. Aside from relaxing your facial muscles and improving your skin tone, they help your skincare products better absorb into your skin.
SUSTAINABILITY
13
Best Sustainably Made
packaging
These beauty products use sustainably sourced packaging such as recyclable bottles and biodegradable boxes. No hard-to-recycle or hard-to-compost packaging here.
This moisturising essence lotion is formulated with ITOWA and comes packaged in sustainable bio-based PET plastic that has lower CO2 emissions after the end of its life compared to regular plastic. Its outer cardboard packaging is also earth-friendly too, since it's made of 90% recycled-in-Japan cardboard.
buy now
SEKKISEI
Clear Wellness Natural Drip
This vegan serum, powered by vitamin E-rich edelweiss and leontopodic acid that hydrate and brighten the skin, comes in a recyclable bottle made from recycled glass.
buy now
The Body Shop
Edelweiss Daily Serum Concentrate
A plumping serum that's infused with sugarcane-derived squalane to keep your skin hydrated. It's also formulated with copper peptides that stimulate collagen and elastin production that firms up any sagginess.
buy now
Biossance
Squalane + Copper Peptide Rapid Plumping Serum
This nourishing body lotion is infused with 25% organic Fair Trade shea butter that's rich in fatty acids as well as a naturally derived sugar complex called beta-glucan that's known for its moisturising and soothing properties.
buy now
L'OCCITANE
Shea Butter Ultra Rich Body Cream
14
Best Ethically Sourced
ingredient
Bio-engineered synthetics, ethically farmed botanicals, and more. These beauty products with ethically sourced ingredients are good for you, the environment, and the future.