It's safe to say that putting together a good, awe-inspiring streetwear ensemble is an art. When it comes to this style genre, there's only a fine line that separates looking effortlessly chic and appearing sloppy. Since we're dealing with super casual pieces, one wrong choice will most likely make you look like a frumpy fashion victim drowned in oversized clothes. But that's shouldn't stop you from giving this trend a try! Like anything, it takes some practice before you can perfect it.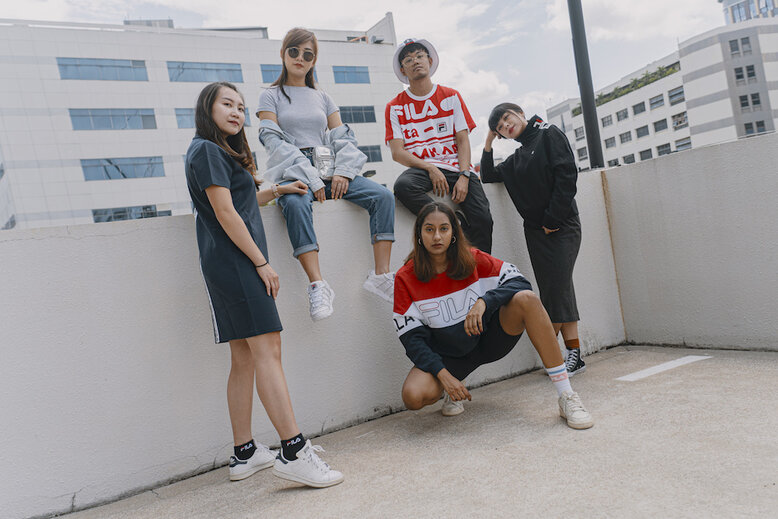 Ahead, style tips from #TeamClozette on how to sport streetwear like a boss.
Start by picking one statement piece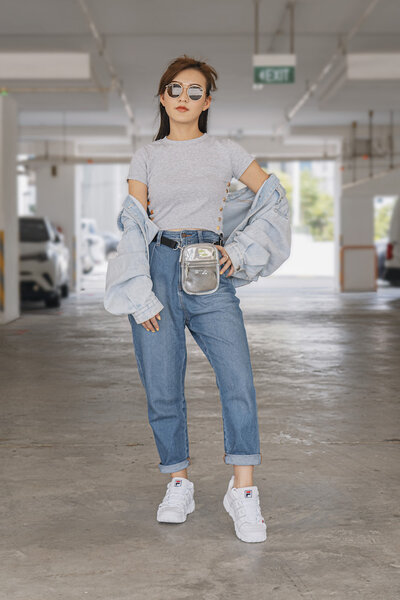 Start by choosing a streetwear statement piece that calls out to you. Then, you can build an outfit based on its colour palette. Sure, it's a safe bet, but it's a useful tip to keep in mind if you're a beginner. Trust us, you can never go wrong on this one. In this outfit, Stephanie chose a silver metallic belt bag from FILA as her main piece, then incorporated other grey pieces and complemented it with some denim and white sneakers (which are FILA Uproot Chunky Shoes). "This silver metallic bag caught my eye because it's versatile and can pair well with any piece," Stephanie says.
Choose pieces that will go well with your sneakers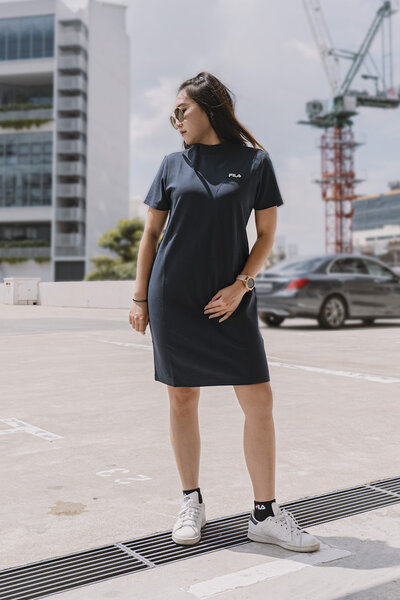 This tip echoes the first one, but it is worth highlighting. When you're unsure about what outfit to wear, go for clothes that will complement the colour of your sneakers. If your sneakers feature a loud colourway, you may opt to pick one of the shades then match that with your outfit. As for Sabrina, she went for a comfy one-piece FILA dress that pairs well with her white sneakers. And to add a preppy touch, she wore some matching FILA ankle socks. "I specifically chose this dress because it's something I could throw on in a minute and it would instantly help me create a good streetwear outfit that will match my sneakers," Sabrina shares.
Go one size bigger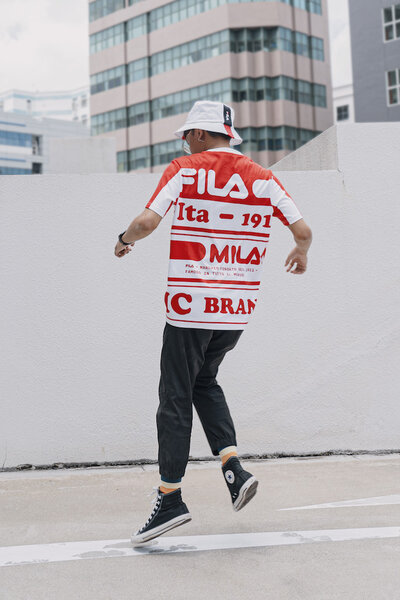 It's an unwritten rule in streetwear: the bigger the size, the better. Forget about tight, form-fitting clothes; streetwear is all about comfortable pieces that can still flatter your silhouette. Sufi says, "Going for oversized pieces will give you more swag, which is something you'd want when wearing a streetwear look." But remember not to overdo it! To balance his ensemble, Sufi added a cute FILA bucket hat that complements his oversized FILA Logo-Printed Top.
When in doubt, choose black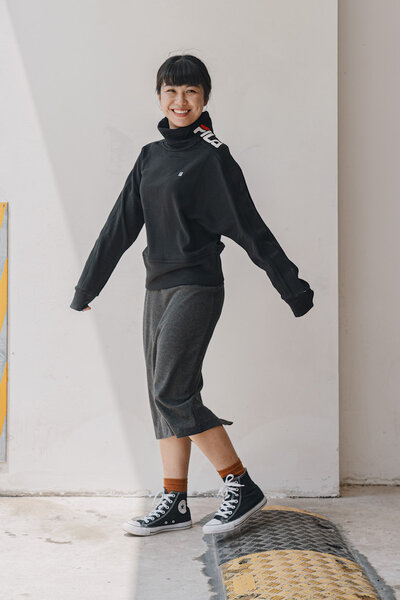 Going for black when in doubt may be the most classic style tip, but this timeless fashion advice also works well for contemporary streetwear. It can be easy to get lost in all the big logos and flashy prints, but when you do become overwhelmed, the best thing to do is go back to basics. Jamie says, "I'm a minimalist at heart, so even in my streetwear picks, I stick to timeless pieces like this comfortable and fashionable FILA turtleneck sweater — definitely something that will stay in my closet for years."
Inspire and be inspired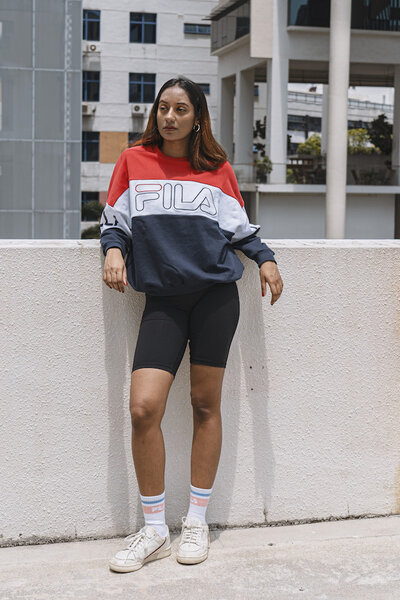 Before putting together this look, Dhivya sought inspiration first from other streetwear fanatics. "First, I went to FILA's Instagram page and viewed the tagged posts and hashtags. From there, ideas kept coming in and I finally put together this cute yet edgy ensemble featuring this statement-making FILA pullover." She also takes cues from celebrities who adore streetwear like Kim Kardashian West and Kylie Jenner. In this age, style inspiration is everywhere and if you're a streetwear novice, looking to more experienced fashionistas will go a long way in helping you develop your own style.
Check out these FILA pieces and more here.
Comments, questions or feedback? Email us at [email protected].