Planning a wedding can be daunting; there are just so many details to take note of. How many guests are you inviting? Where are you getting married? And, perhaps, the one that's asked the most: what are you going to wear? Finding the perfect wedding gown, they say, is much like finding the one. It takes time. But with a date already set, you can't possibly take too long. So here's a quick guide on how to find the wedding dress of your dreams quick.
Get inspired
The first step to finding your wedding gown is finding what you want. Are you going for a theme? Are you looking for something that's a bit more classic or laid-back? Do you have pegs? It's time to look for inspiration (if you don't already have one in mind since you were a child). Pinterest is a great tool for this. But if you're the more traditional type, magazines and photo print-outs are the way to go.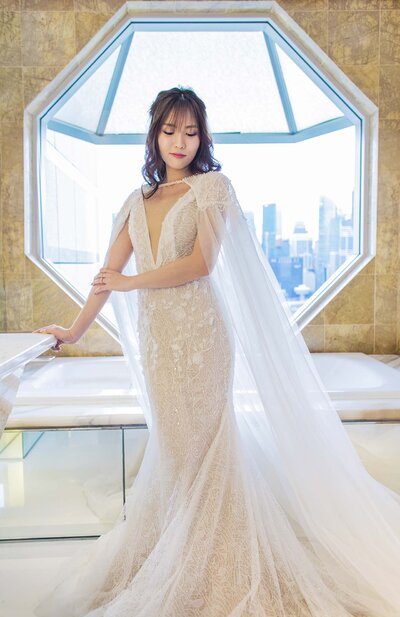 One of the bridal dress options at Queen of Hearts worn by @jamietyt
Know where to shop
Once you've settled on the vibe for your wedding gown, the next step is to know where to shop. Bridal shops are a dime a dozen — there are brick and mortar store for those who want to see options in real life before settling, and there are also lots of online options. But if you want your dress to exude your free-spirited nature, then
Queen of Hearts Singapore
is where you should be looking. Founded by content creator Leanne Low, this wedding gown store specialises in romantic dresses that not only flatter the body but look great juxtaposed to scenic spots — yes, very Instagram-ready.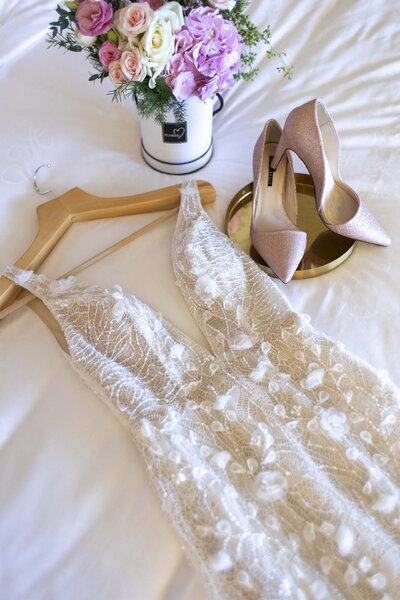 Styling is a must!


Prepare for your final fitting
We say don't stop at just showing up during your fitting. If possible, do your hair the way you would during your wedding so you pretty much already know how the look would turn out. Accessorise, too. Sometimes, it's hard to picture the complete look when, well, the look is not complete. Bring the shoes you'll be wearing as well, so you know just how to move in your dress. But most important of all, take your time to take it all in. If it's the one, you'll know.
Check out Queen of Hearts Singapore here.
Comments, questions or feedback? Email us at [email protected].