Looking to relieve stress that has piled up from your everyday tasks? We all know travelling is one great way to zap all that. In one study headed by Dr. Cornelia Blank of the University for Health Sciences, Medical Informatics and Technology in Austria, it was reported that people felt less anxious and well-rested for weeks after just a three-day trip. Not only that but Adam Galinsky, a professor from Columbia Business School, surmised from his research that travel abroad increases creativity. He explains to The Atlantic, "Foreign experiences increase both cognitive flexibility and depth and integrativeness of thought, the ability to make deep connections between disparate forms." With that, you return from your escapade, not only rejuvenated but also brimming with inspiration to continue your work.
Unfortunately, however, we all can't reap the benefits of travel as the current health crisis caused by COVID-19 has greatly impacted how our travels. All over the world, flights are now being cancelled because bans are being imposed on countries with a high number of cases. It's a bummer, but non-essential travel is something we should sacrifice to not risk our — and other peoples' — health. But with that, what can we do to manage our stress levels while we're cooped up at home? Luckily for us, a number of tourism establishments around the globe have set up virtual tours and live streams so you can bask in their sights at the comfort of your home. Explore the world right through your screens with these exciting virtual tours.
A view by the sea
Love going on a tropical getaway when you need R&R? While you can't fly out right now, you can still experience the island life at home. Those meaning to visit the shores of Phuket can enjoy this extensive virtual tour set up by Amari Phuket. You can even check out the five-star resort's pools, restaurants, and even its suites — this way you can completely immerse yourself in the peacefulness the place offers.
Diving deep
Meanwhile, those who have long-listed deep-sea diving on their must-dos can take one step closer to this dream by checking out Georgia Aquarium's website. Though currently closed because of the pandemic, the aquatic sanctuary in Atlanta, USA has set up live webcams so everyone can still check out the diverse marine life they house. Feel as if you're diving deep in the ocean with the colourful fishes and reefs by watching their Live Tropical Diver Cam. Or, so your worries can melt away, you can view their live feeds featuring their jellies that gracefully swim in the waters.
Journey on land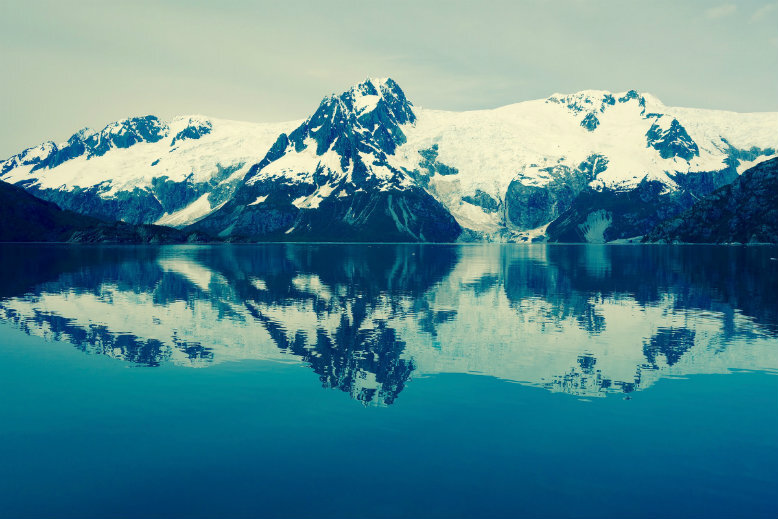 Is terrestrial adventure more your thing? Google Arts and Culture has a collection of national park virtual tours. Follow rangers as they guide you through undiscovered natural treasures of the USA. Go on a narrated expedition — from the Kenai Fjords in Alaska right to the top of Hawaii's volcanoes. With these, you can experience climbing down through glaciers, fly with thousands of bats, and more. Who knew tech could make it possible for us to experience all that?
A night-time wonder
By now, we've probably already proven to you that you can still definitely witness great wonders even when you're stuck at home. But if you're really seeking to find nature's most stunning phenomena, then catch the live streaming of the Northern Lights, courtesy of Explore.org and Polar Bears International. Though they occur all-year-round, late winter and early spring (a.k.a. now) is the best time to catch the most amazing light show. The camera is situated right under the aurora oval in Manitoba, Canada's Churchill Northern Studies Center, you'll get a great view of the emerald-green lights dancing in the sky. Tune in at 10AM to 4PM local time as those are the darkest hours of the night on that side of the globe.
Travel back in time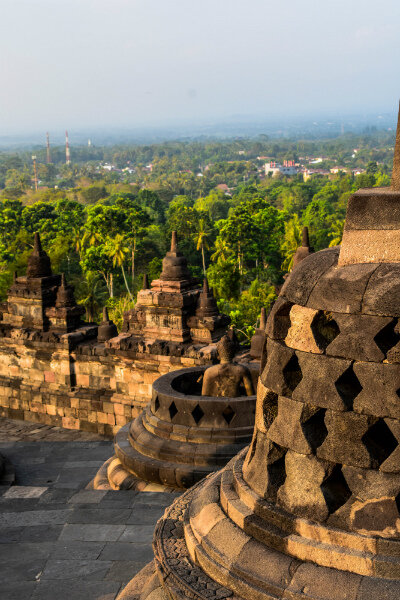 Are you the kind of traveller who tends to enjoy historical and cultural attractions more than others? Visit Borobudur, the world's largest Buddhist temple in Indonesia — online. Since it was constructed way back in the 9th Century, this UNESCO World Heritage Site has been a must-visit for many culture lovers. Explore it in this 360-degree tour at Air Pano, complete with extensive fun facts about the site. Travelling (virtually) while learning about other cultures? Sounds good to us.
A window to the culture
Courtesy of ExplorationJunkie.com
Finally, those looking to discover underrated spots in Europe can explore Estonia's Lahemaa National Park. Travel blog Exploration Junkie has a bunch of panoramic virtual tours that give us a peek of some of the interesting spots in the country's northern coast. Amidst its verdant landscapes, you'll find old ruins that tell the story of their past. Have a glimpse of their history and don't forget to check out the secret submarine base built during the Soviet era.
Next, get your dose of art inspiration from these museum virtual tours.
Comments, questions or feedback? Email us at [email protected].