Every time we arrive home from a trip, we always find that a part of us has changed. After all, we have explored new destinations, met new people, and experienced new things along the way. Remarkable or not, all these interactions take space in our memories and can have an effect so profound that we often find a shift in our outlook upon our return. And for intrepid explorers who have travelled so very often to a slew of destinations, how do their expeditions still affect them? We ask a few jet-setters from the Clozette Community to share their most unforgettable travel experiences and how these adventures renewed their appreciation of life even just for a little bit.
Jennifer's eye-opening trip to Moscow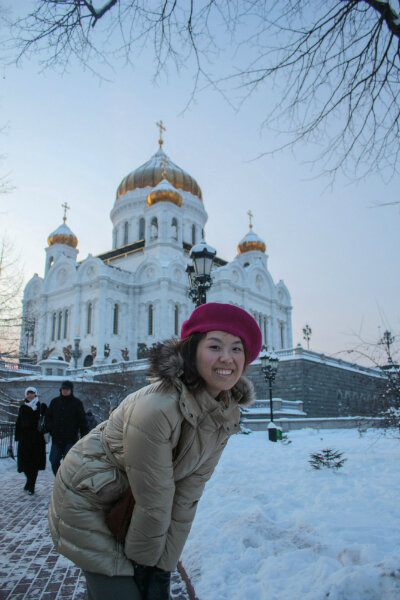 With a blog that chronicles her off-the-beaten-path adventures, Clozette Ambassador Jennifer Ghiam, also known as blackivorystyle, has a slew of unforgettable travel experience that she takes close to heart. But out of everything, what takes the cake is her New Years trip to Russia a few years back. Having forgotten to print out the map and directions to the hotel and with no one there able to speak in English, Jennifer had spent most of her first day in Moscow lost and freezing. "It was the [night] before New Year's Eve, and I'm in lost in a city filled with building structures that I've never seen in my life. I will describe the buildings as majestic and I [felt] like a tiny person," she recounted.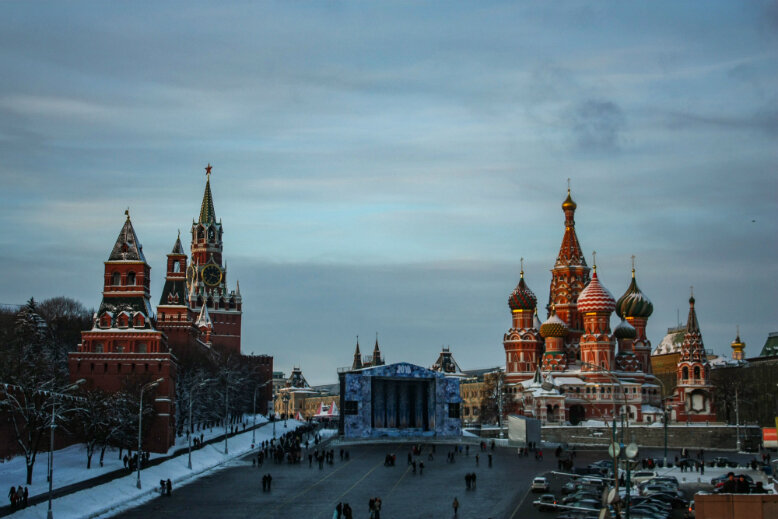 New Year's Eve on the Red Square, meanwhile, was a wholly different affair. People were orderly, and to her, the celebration felt more solemn than festive. There was a stage with hosts facilitating the countdown, as well as some fireworks, but when the clock finally struck 12, the "cheers were short and conservative". It ended just like that and people quietly fell in line to leave the square. There seemed to be no drinking and no after-parties.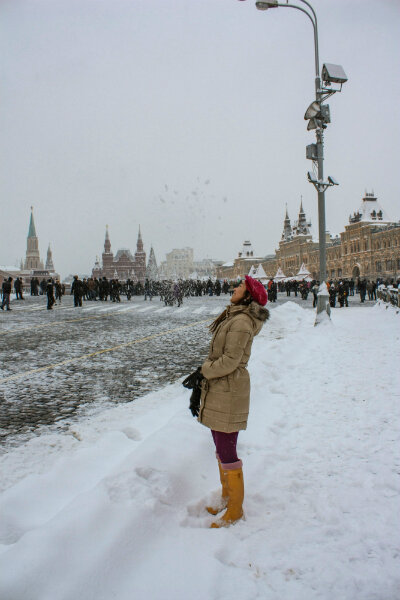 "Everything was so strange as it's unlike how we do our countdown, but it was, indeed, memorable. This is the first time I'm spending a countdown in a communist country and an eye-opener to experience the communist effect in full," Jennifer reflected. Overall, it was an enlightening experience for her and her stay really exposed her to how different cultures celebrate their customs.
Tiffany's great Australian adventure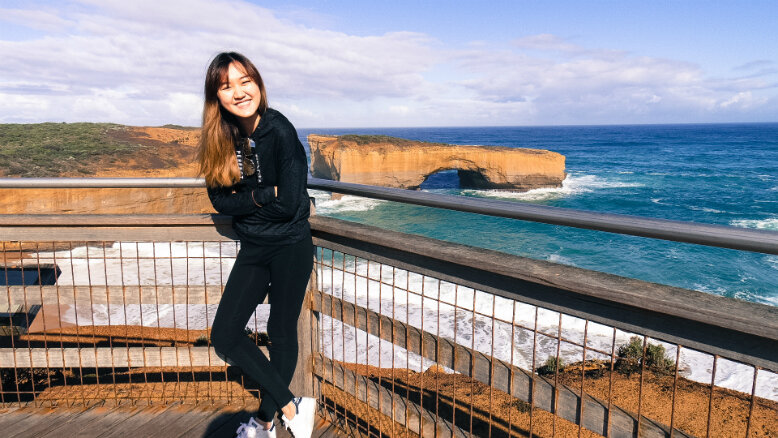 For travel vlogger Tiffany Lim, her trip to Melbourne back in 2018 remains the most memorable. The Star Clozetter flew to Australia with one of her closest friends and on top of roaming around the city, what made it especially unforgettable for her was that they had to drive down across the Great Ocean Road. She manned the car for three to four hours to their Airbnb, which resulted in her arms aching after. "The route to our cottage [had] zero street light, so we [were] both really scared but luckily we reached the cottage," Tiffany recounted the crazy experience.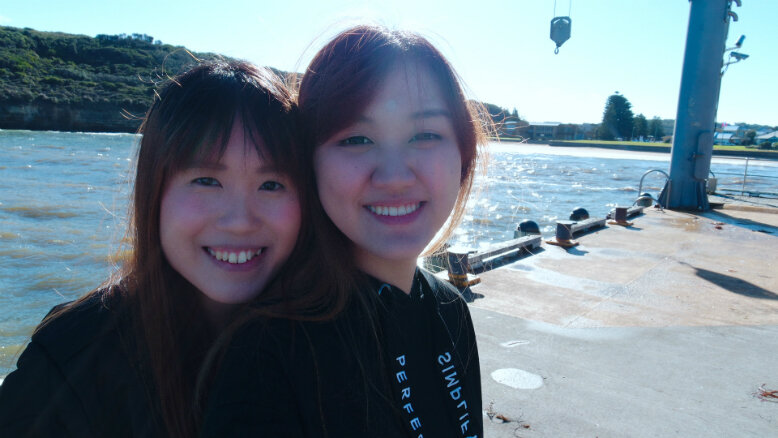 Driving down through sketchy roads, and breath-taking coastlines for hours on end seem like a great-enough adventure worth a story already, but for Tiffany, that wasn't even the best part yet. She and her friend decided to go down through a foggy road to sight some kangaroos. After all, there's no point travelling to Australia if you won't check out their unique local wildlife, right?
"With the adventure, I actually [learned] how to be braver and have more faith with myself. Also, I think this actually [strengthened our] friendship as she really trusted me to drive in a different country. Both of us [were] there for each other," Tiffany mused.
Megann's Tokyo trip with her fam
Meanwhile, Brisbane-based Filipina blogger and Star Clozetter Megann Jabola recalls her Japan trip last year as one of the most special experiences she's had over the past few years. Why? Well, that time around, she explored Tokyo with her fam. "I have always enjoyed my travels, although most of them are either with friends or by myself. So this was very different! Instead of telling my family about my trip, I got to share one with them," Megann explained.
With most of her siblings living overseas, it was one of the rare times Megann's family got to bond with everyone present. They visited the city during March, right when the winter season was starting to warm up to spring. Aside from Megann getting to experience her first snow ever, she also got to see the cherry blossoms begin to bloom in the company of her loved ones.
Because she's a Japanese food lover, Megann confessed that the country has always been on her travel bucket list. But this particular trip's effect on her definitely made her more emotional. "Now that I have moved overseas as well, I appreciate that memory even more! It was a really special time and I'm so grateful that it happened last year," she shared. And, in this time of uncertainty, the fond memory became an experience she treasures even more.
Clarabelle's adrenaline-filled trip to Switzerland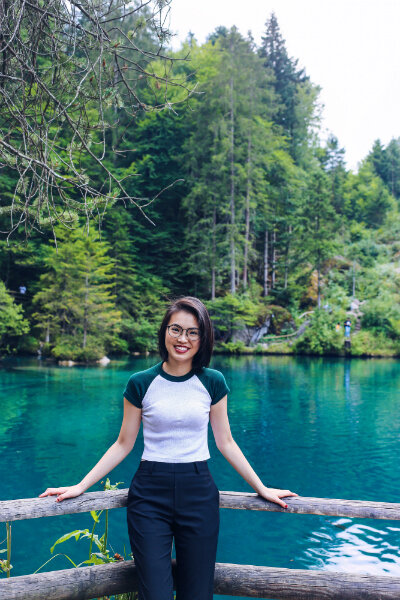 Since Star Clozetter Clarabelle Ng travelled for work as a cabin crew, she's now ticked off a number of destinations across the globe. Still, by far, the most unforgettable travel experiences she had were the ones she had on her second trip to Switzerland. Though she's had the European country on her bucket list, her first visit there was dampened by the cold winter. Luckily for her, second time's the charm and she had an absolute blast when she returned.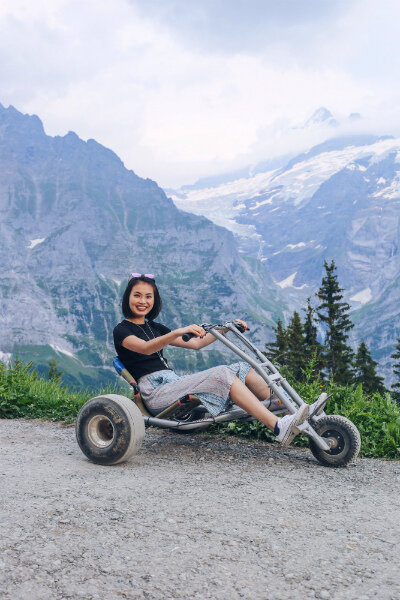 "It was as I've imagined, everything around me felt like it came straight out of a postcard! Truly a place with unparalleled beauty," she exclaimed. Aside from basking in the snow-capped glory of the Swiss Alps, Belle said their adventure to the village of Grindelwald was the most exhilarating. "I'm very much an adrenaline junkie, so mountain carting down was right up my alley," she detailed.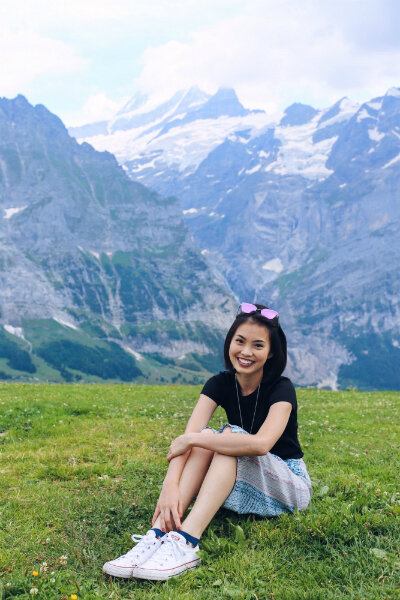 She explored all these natural wonders with a classmate she had when she'd undergone training for the airline she worked at. "I guess having my batchgirl with me on that trip was like the cherry on top. I realized that we can be looking at the highest mountains or the bluest ocean, but nothing really compares to having someone who matters share that same experience with you," Belle reflected and we couldn't agree more.
Evon's impromptu girls' trip to South Korea
Like Belle, Star Clozetter Evon Tseng is a full-time traveller, working for one of the major airlines in Malaysia. She usually has little time to relax and explore in between flights, but in fact, it was the memory of such a quick trip that puts a smile to her face. Happening to have two days off in Incheon in July last year, Evon invited one of her BFFs, Rachel, to join her as she roams the place. "She [has] never been to Korea and she's also under my friends and family list so she could fly at a cheaper rate, so why not right?" she explained. On top of that, they found out that another friend, Joey, is flying to the South Korean city on the same day, making it perfect for the trio to meet and catch up.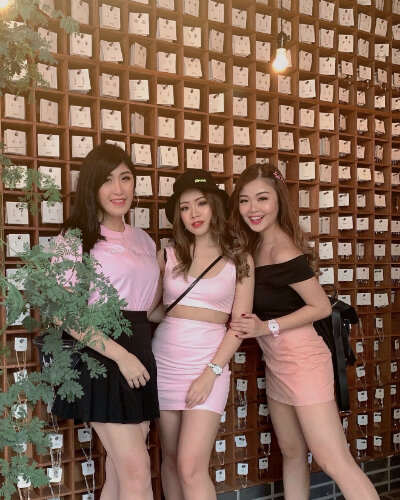 Though Joey had to fly back the same night, Evon and Rachel were able to continue on their shopping frenzy. "We went out for two full days to shop and it was not enough! We left with our luggage bag, which we could hardly carry and push because it was so heavy. We laughed so much at each other seeing how we struggled [sic]," Evon happily recounted.
Of course, as she said, two days weren't enough to fully enjoy the area — South Korea is a haven for all things skincare and style after all. Luckily, Evon still managed to snooze a little bit before catching her flight and returning to work. "It was tiring but I was excited and it was fun! We don't mind repeating this!" she exclaimed. It was a completely impromptu trip, but getting to spend time together with her girlfriends like that was like no other. "I smile every time I fly to Incheon again for work, thinking of this," she said.
Ian's immersion into Cuba's charming culture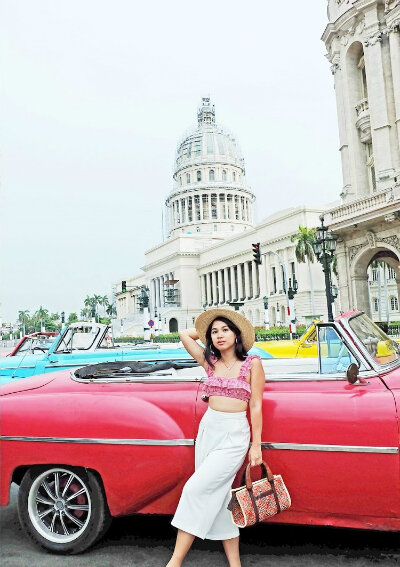 Though she juggles medical internship with vlogging, Star Clozetter Ian Sta. Maria luckily still managed to squeeze in travelling in her off-duty life — well, at least before the current situation hit us. And from all of her trips in the past few years, her 2017 visit to Cuba was by far the best. Back then, the country in South America wasn't a popular destination, especially amongst Filipino travellers. "I went there with high expectations given that most of the stories I've read about it were that it was a country frozen in time," she said. Having only glimpsed the destination through the Dirty Dancing: Havana Nights film, getting to experience the place first-hand was a memorable thing in itself.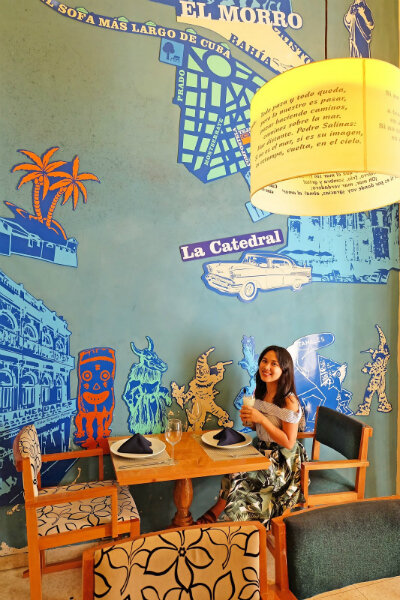 They stayed at the city centre of Old Havana, and within the vicinity of their hotel lived friendly locals they actually got to chat with. "There was a language barrier, of course, but for some reason, we got to understand each other by using hand gestures. They were amazed by our current high technology gadgets since they commented a lot about the iPhone I was using," Ian recounted. These locals, according to her, lived in small and simple houses, and though they didn't have much, they found happiness in what they had. They used a rope for a volleyball net and enjoyed the game, even inviting Ian and her company to join in.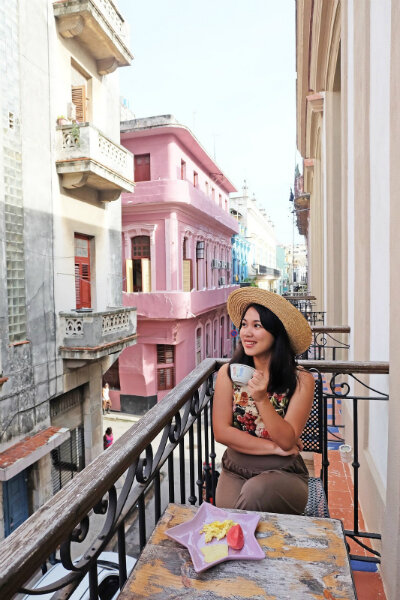 The old-fashioned charm of Cuba's sidewalk, of course, was a beautiful image that would forever stay in a traveller's mind, but for Ian, getting to hear the locals' life stories made it all the more unforgettable. "Sometimes we get so consumed with our travel schedules that we often fail to immerse our selves with the local culture and the way of life of the locals. And Cuba showed me that in order to fully experience a country, you have to be with the locals, hear their stories and experience their culture."
(Cover photos from: @blackivory, @heylazetiff, @megannmonday, @clarabellefaith, @evontmy, and @ianstamaria)
Next, Clozette's ultimate travel bucket list will inspire you to plan your post-pandemic trip.
Comments, questions or feedback? Email us at [email protected].