Staying home is essential for us to survive the pandemic — it's the only way we can help flatten the curve after all. Still, while we're currently hitting pause on travel, it won't do us wrong to think about our post-quarantine travel plans this ahead of time. After all, daydreaming about travelling again after coronavirus is something that can lend us a bit of happiness to get us through these hard times. And to help spark your wanderlust, everyone from #TeamClozette is sharing the destinations they're eyeing. Fingers crossed — soon enough, we'll all get back out there, free to navigate uncharted territories and indulge our curiosities.
Japan
"In a nutshell, Japan is my happy place. I love to bask in the vibrance of Tokyo, and Hokkaido's always a favourite. On my next Japan adventure, I'd love to explore the Setouchi region; there's just so much a road trip in Japan has to offer there. I still have a couple of Japanese whisky distilleries in western Japan to check off my bucket list, so that's definitely part of my travel plan too!" — April, Head of Community & Creators
"My last trip to Japan was a short media trip in July 2018 and I've been looking forward to visiting Japan again on my own time ever since. I've initially booked and planned for a trip to Japan that December, but I found out that I was pregnant and was diagnosed with a mild case of hyperemesis gravidarum. Unfortunately, I was unfit to travel." — Becks, Editor & Head of Content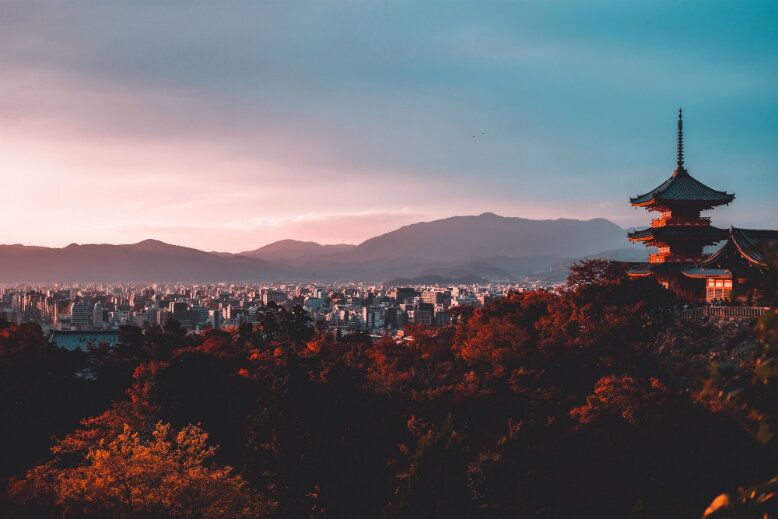 "Despite my constant visits to the country, my usual destinations are just the main cities in the Kanto and
Kansai regions
. Should I get the chance to visit again post the pandemic, I want to explore the Kyushu region next to know why it's a popular choice for both travellers and locals taking a vacation. Fukuoka tops my dream itinerary since any Kyushu experience wouldn't be complete without trying the city's version of the
tonkotsu
ramen." — Amanda, Senior Features Writer & Community & Campaigns Executive
"Japan is such a beautiful country with outstanding culture. The pristine and natural sceneries of Kyoto are the first things that came into mind amidst the current global crisis." — Edlyn, Content & Community Executive
"I've always wanted to take the Shikoku Pilgrimage, which is a 1,200km trail connecting 88 different temples. It apparently takes 10 days of hiking, which might kill me but assuming I survive, I'll have a memorable experience to keep with me for the rest of my life." — Mark, Account Manager
South Korea
"I've been getting back into K-dramas recently and I've fallen back in love with the beautiful scenery of South Korea. I just want to walk through the streets of Seoul and soak up the energy there — maybe even visit some iconic K-drama sets! I'll probably wait a little longer though." — Alyana, Features Writer
"I want to try authentic Korean BBQ in Seoul! Also, I haven't been to Korea before." — Geoff, Content Solutions Director
"I have been craving for Korean cuisine, especially since I've been watching lots of mukbang (eating broadcasts) during the circuit breaker period in Singapore. It's also a good place for a short getaway without costing a bomb, so it's perfect for my next trip." — Vicky, Digital Media Manager
"My best friend and I have discussed going to Seoul, Korea again together as it was where we last went together on a trip. It was a very good girl's trip and we had a lot of fun shopping for clothes and skincare, visiting trendy cafes and taking lots of IG-worthy pictures!" — Zoel, Campaign Executive
Hong Kong
"I've always felt like Hong Kong was my two-hour-plane-ride home away from home. I miss everything about it — their amazing cuisine, their fast-paced living, how shopping is available in every corner, and their no-nonsense, roll-up-your-sleeve kind of charm. Oh, and Hong Kong Disneyland, too, of course!" — Denise, Senior Content Solutions Manager
Taiwan
"I was supposed to be in Taipei last February to meet my new nephew but it got cancelled due to COVID-19. I can't wait to hug him; he's now already a four-month-old baby." — Jamie Lee, Digital Media Manager
"Taiwan seems to be the only country that has one of the least coronavirus cases and it makes me feel safe to travel even after the pandemic. I want to visit Taipei and Hualien. I really love how Taiwan has both city and nature; I need my nightlife and a little serenity to get away from my usual city life. I've heard that you can go glamping in Taiwan and I definitely want to try it." — Steph, Campaign Manager
"I miss the food, scenery, and weather there!" — Eunice, Campaign Manager
"Personally I like Taiwan and would like to travel from Kaohsiung to Taipei again. I like Taiwan because of its scenery and the people there are friendly. It is quite safe for a solo trip and transportation is quite convenient to travel from one city to another." — Magdalena, Finance Manager
Philippines
"After the pandemic, I would like to support the local tourism industry first before I travel to other countries. It's been a while since I've been able to visit another city in my home country, so it's just the right timing. My first stop would be Bohol, a province in Central Visayas. I'm looking forward to seeing the magnificent Chocolate Hills, swim with sardines at Napaling, eat at a floating buffet in Loboc River, see the cute Philippine tarsier (the world's smallest primate) and more. Just thinking about it makes me happy!" — Therese, Senior Features Writer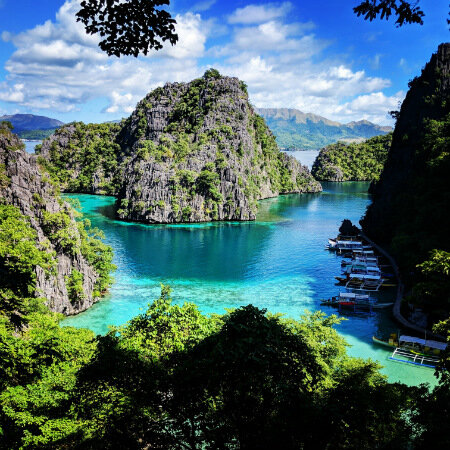 "I've been longing for the beach for quite some time and Coron, Palawan has always been my favourite beach destination and I don't mind going back repeatedly. I would also like to travel locally more after this pandemic." — Abby, Content Solutions Manager
"I wanna get some tan in Siargao! And, aside from enjoying the sea, I want to ride motorbikes and roam around the mountains." — Ave, Content Solutions Executive
Malaysia
"I'm looking forward to visiting Pulau Perhentian, Pulau Redang, or just any beach! We have been kept indoor with artificial lights for too long, I need some sun and salty seawater in order to feel alive and in touch with mother nature. It's also where I can wind down from the stressful WFH environment." — Meiyee, Campaign Manager
"I need vitamin sea! To unwind, I love going on a dive and lazing around on the beach doing nothing all day." — Jamie Lioh, Account Director
Thailand
"I haven't been to Thailand. I need my beach and food fix and enjoy a night out. I also want to visit temples and sanctuaries. By doing those, I feel I will be rehabilitated after." — Zweden, Digital Imagery Creative
"I want to visit Bangkok for massage, food, and shopping!" — Soo Sin, Account Manager
"Pattaya Jomtien Beach is a nice place to relax, swim by the sea and appreciate the view at an affordable price range. Besides the beach, many interesting places to explore like night markets, restaurants, bars, and shops. There are also affordable alternative modes of transportation available like the songthaew (red cars), motorbike taxi, and tuktuk (auto rickshaw)." — Daryl, Tech Director
Indonesia
"I go to Bali every year and planned to go again last April. However, the pandemic really got so out-of-hand and everything got shut down. Bali is an amazing place where you can find everything — scenic views, parties, amazing food, cafe culture, culture in general, beaches, and music." — Dhivya, Campaign Manager
"I need the sun, the beach, and the good vibes of Bali after being cooped up for so long!" — Sammy, Art Director
"I miss the beach and nature. A beach resort getaway in Bali is much-needed!" — Agnes, Content Solutions Director
"I spent my last birthday in Bali and loved it! I booked everything for my birthday trip this June but it got cancelled due to the pandemic. Other than making up for that, I need the sun, the beach, the drinks, and some me-time badly." - Jacp, Account Director
"I want to go to a silent spiritual retreat at Pertapaan Karmel. It's surrounded by nature near Semeru mountain. And what I'm looking for is to just rediscover and deepen my faith — to get a fresh perspective in general. I think one of the things that I've learned during this pandemic so far is that, with a leap of faith, we're all capable of doing things we never thought we could." — Audy, Digital Imagery Creative
Maldives
"I'm planning to go to the Maldives with my wife as our trip last March got cancelled. We've actually booked a Club Med Kani Overwater Bungalow to just have a fantastic holiday. We've been pretty much busy and had not gone for a holiday for years so hopefully, we can get a 'we time' as it's long overdue." — See Yin, Country Manager, Malaysia
Bhutan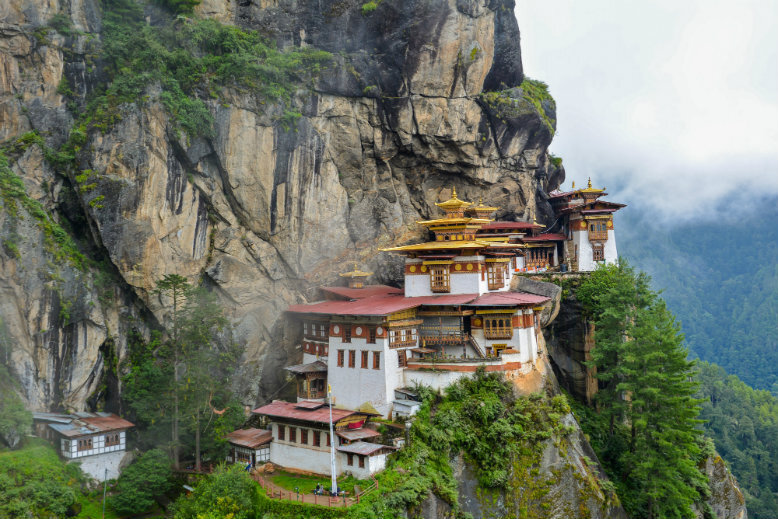 "With all the anxiety the COVID-19 pandemic has brought, seeking a peaceful destination seems to be a sound idea. And I think there's no better place to go than Bhutan, where I can immerse fully into the pure beauty of nature and mingle with the happiest people in Asia." — Jordianne, Deputy Editor
Australia
"I'm looking to travel in Australia by rail, aboard the luxurious The Ghan Expedition from Darwin to Adelaide. For four days and three nights, this north-south cross-country journey covers 2,979 kilometres and encounters spectacular and diverse landscapes from the pastoral hues of the South Australian plains, the rusty reds of the MacDonnell Ranges and the tropical greens of Katherine and Darwin. To me, I think this is the most romantic way to experience the Australian outback, especially during June-August as the Outback is the coolest during these months." — Cheryl, Co-Founder & Business Director
New Zealand
"I have planned to go to New Zealand three years back with my friends and we thought this year was the year! But, due to this pandemic, plans had to be cancelled. Looking forward to just enjoying fun and peaceful time in NZ to detox our mind after all this." — Sufi, Digital Imagery Creative
"New Zealand has so many beautiful landscapes and looks way too magical!" — Audrey, Creative Manager
Peru
"It has always been on my and my husband's bucket list to visit Machu Picchu but it's a long way to South America; taking two weeks of vacation seems too short, three weeks is too much for the pocket. But the pandemic gave us a chance to save up for that big trip. I mean, all we spent on were on groceries this year." — Chloe, Regional Integrated Solutions Manager
Bolivia
"I want to travel to Bolivia because of Uyuni Salt Flats! I also want to go a bit far and be amazed by nature after the pandemic." — Chiharu, Managing Editor for CoolJP
Finland
"I want to visit Lapland and see the Northern lights, the igloos, and the Santa Claus Village. Hopefully, the situation worldwide will be under control and travel will be safe again by Christmas!" — Wanjing, Content & Campaign Manager
United Kingdom
"I'd planned to drive around the UK this September but it's unlikely to happen given the still dire situation of the pandemic. As such, we plan to go once the all-clear for the pandemic is certain." — Roger, Co-Founder & CEO
"I've always wanted to visit Scotland in the UK because of its rich culture, scenery, and great weather! Planning to spend our honeymoon there and visit our family members based there too." — Evon, Integrated Solutions Manager
Portugal
"My girlfriends and I have been discussing a trip across Portugal since we've all not been there yet. We want to drive along the beautiful beaches, historical cities, natural landscapes all around, and taste the interesting cuisine. It looks like it would be a fun adventure where I can create more memories with my travel mates since university days." — Kersie, Co-Founder & Creative Director
Greece
"I was supposed to be there next week to celebrate my birthday! Seeing the sunset in Santorini has always been on my bucket list." — Hwee Ying, Finance & Operations Director
Italy
"Italy's renowned for its delectable fare and gorgeous scenic views so I would love to travel there and in indulge in all the yummy pizzas and pasta that I can get my hands on. But more importantly, I'm dreaming of escaping to Palermo, Sicily so that I can snorkel around the Isola Bella Beach." — Sheryl Tng, Features Writer
"Actually, I have always wanted to visit Italy and its different regions and cities. I chose Venice particularly because of its rich culture and history. Plus, what's there not to be intrigued about by a city that lives on the water and not on land?" — Sabrina, Community Manager
"I'm hoping to travel after the coronavirus across Europe — a plan we initially had with my family for my birthday this September. In particular, I was really looking forward to visiting Florence, Italy. I want to walk among its historical streets, blessed with architectural beauty and artistry. Oh, and the food! Who could say no to authentic Italian fare?" — Em, Features Writer
Spain
"Because my honeymoon planned last April had to be cancelled, I'd like to re-try. I want to visit a number of cities — Barcelona, Zaragoza, Toledo, Cuenca, Cordoba, Granada, Malaga, and Sevilla." — Kaz, Business Development
"I want to visit Mallorca for its beautiful beach, sheltered coves, and Roman & Moorish remains. What's not to love about this place?" — Laura, Creative Lead
In the meantime, curb your wanderlust by embarking on these virtual railway journeys.
Comments, questions or feedback? Email us at [email protected].