Looking for fun things to do in Hong Kong? We've got you covered. Read on to discover 5 outdoor activities that you should add to your itinerary during your next trip to this incredible destination — from shopping at Harbour City to enjoying a magical experience at Hong Kong Disneyland.
Things to do in Hong Kong
1. Stroll along Victoria Harbour
Head over to Victoria Harbour and take a leisurely walk along the waterfront. Located between Hong Kong Island and Kowloon, this stunning attraction provides you with captivating views of the sea and the Hong Kong Observation Wheel. Fitness enthusiasts, you're welcome to jog along the harbour and admire Hong Kong's picturesque scenery too.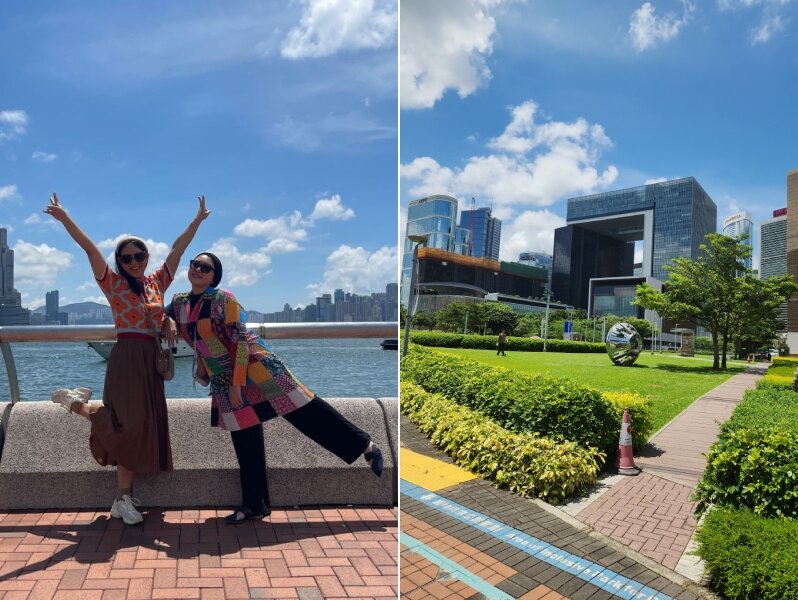 Travel tip: Planning to visit Victoria Harbour on a weekend? We highly recommend that you book yourself a Hong Kong Water Taxi to enjoy a harbour tour in Hong Kong.
2. Shop 'til you drop with a view of Harbour City
Enjoy the best of both worlds at Harbour City — this popular spot is a shopping haven that also gives you unparalleled views of Hong Kong's Victoria Harbour.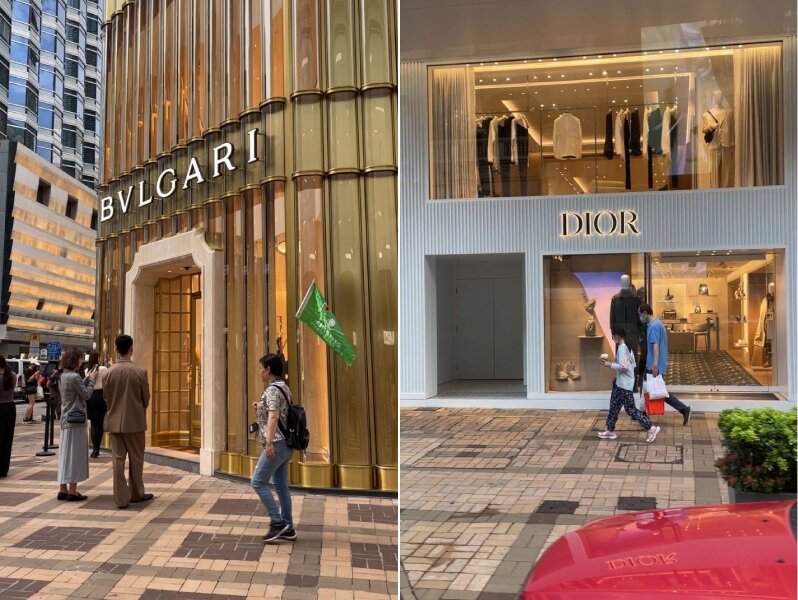 Trust us when we say that you'll be spoilt for choices at Harbour City. This shopping mall is home to many renowned brands, such as Gucci, Chanel and Dior.
Travel tip: The prices of branded goods in Hong Kong are known to be the cheapest in Asia due to Hong Kong's implementation of tax-free import policies. Take this as a sign to treat yourself and splurge on that designer bag!
3. Have a magical time at Hong Kong Disneyland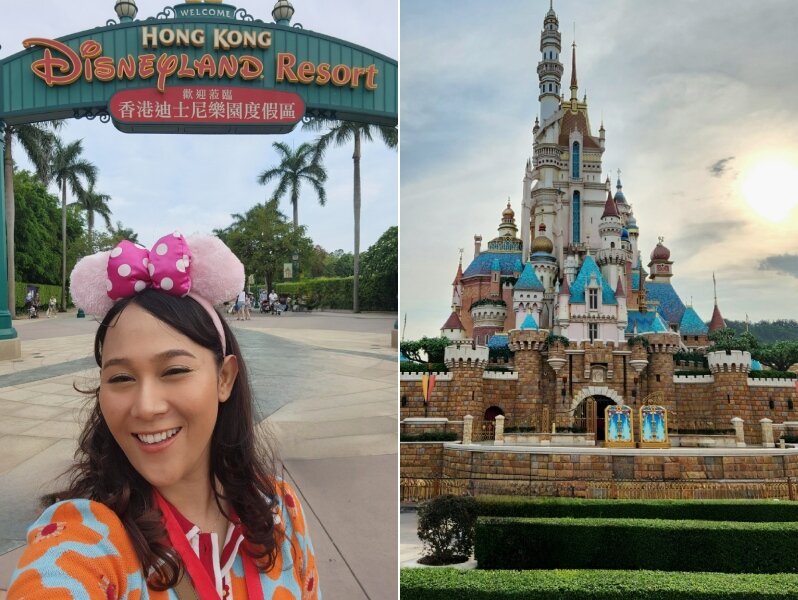 PSA: You are never too old for Disneyland. Whether it's fulfilling your childhood dream or simply enjoying the beauty of the present, visiting Hong Kong Disneyland is always going to be a fun and enjoyable experience.
At Hong Kong Disneyland, you'll have the chance to meet Disney characters and discover the Castle of Magical Dreams, which is inspired by the 14 Disney princesses and queens. Be in awe of the castle's architectural design too, which embraces each character's unique characteristics through colour interpretations, icons, symbols, patterns, and cultural traits. It's truly a captivating sight to behold!
Don't miss out on Hong Kong Disneyland's most thrilling rides too. Not for the faint-hearted, the Big Grizzly Mountain Runaway Mine Cars roller coaster will take you in and out of dark winding caves.
We highly recommend that you visit the Mystic Manor attraction too as it is exclusive to Hong Kong Disneyland. This ride invites you to explore Lord Henry Mystic's personal mansion and museum. P.S. Lord Henry Mystic is an eccentric adventurer, explorer, and art collector who is accompanied by his loyal monkey, Albert.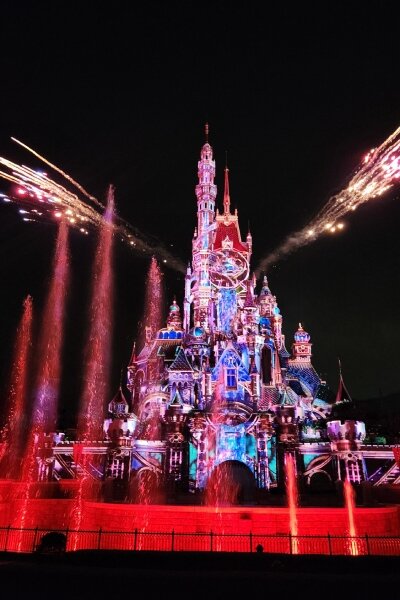 Travel tip: Before you conclude your magical day out at Hong Kong Disneyland, stay till 8.30PM HKT to catch the 'Momentous Nighttime Spectacular' light, music and fireworks show.
This 20-minute extravaganza features snippets of Disney characters' stories and illuminates the night sky with a dazzling display of lights and showstopping fireworks — an unforgettable way to commemorate your experience at Hong Kong Disneyland, yes?
P.S. Hong Kong Disneyland also recently unveiled its new 'World of Frozen' themed land, which opens this 20 November 2023. Keep your eyes peeled for more updates!
4. Experience boundless fun at Ocean Park
Can't get enough of amusement rides during your time in Hong Kong? You'll need to make a trip to Ocean Park Hong Kong.
Ocean Park Hong Kong is one of the oldest and largest amusement parks in Hong Kong. This iconic theme park features two parks that are separated by a mountain, so you'll need to take a cable car or ride the Ocean Express train to travel between them.
Folks who wish to travel by cable car will have the chance to witness breathtaking views of lush hills, green mountains, and a beautiful expanse of the sea. For those of you who prefer to ride on the Ocean Express train, you'll get to experience the thrill of riding in a submarine-themed train.
Adrenaline seekers, we recommend that you make your way to the 'Hair Raiser' — this extreme roller coaster is unlike your usual roller coaster as it does not come with any footrests! This ride travels at an extremely high speed and even rotates at 360 degrees.
Travel tip: If you've had enough of heart-stopping rides for this trip, you can also check out adorable animals such as giant pandas, red pandas and penguins at Ocean Park Hong Kong. Cute!
5. Embark on a Central Art Tour
Here's something for the art, design and culture lovers! Grab a thirst-quenching beverage and embark on a Street Art Tour around Hong Kong's Central area. Located near Hollywood Road, this prominent area showcases some of Hong Kong's most popular graffiti and street art.
In addition to admiring the countless number of artworks during your central art tour, you can also make a pit stop at Wanderlust Walks Hong Kong to discover the stories behind each artwork.
Travel tip: Do deck yourself in comfortable attire and footwear as you'll be required to travel uphill and downhill during your tour.
And there you have it, five fantastic outdoor activity recommendations that you should check out in Hong Kong. What's left for you to do is to book that flight and look forward to saying 'Hello' to Hong Kong!
Comments, questions or feedback? Email us at [email protected].