Look into the wonders, mysteries and intricacies of love as we showcase a special three-part series made with Malaysian illustrator Beatrice Oh titled, Love: A Series.
Part One: The Truth About Love
"What is love?" is a question that you and I may have pondered on from time to time. From witnessing picture-perfect happy endings in romantic films to filling playlists with catchy (and sometimes cringe-worthy) ballads about significant others and soulmates, it's no surprise if many of us were disillusioned with its true meaning.
However, as we gradually open our eyes to the harsh reality that we call life, we may find ourselves trudging on different relationship paths that teach us to make new discoveries about ourselves and others along the way. And if the stars align, one of these paths might just lead us to something that's worth more than anything else in the world and reveal what love truly means. Read on as we share six honest truths about love.
Love is love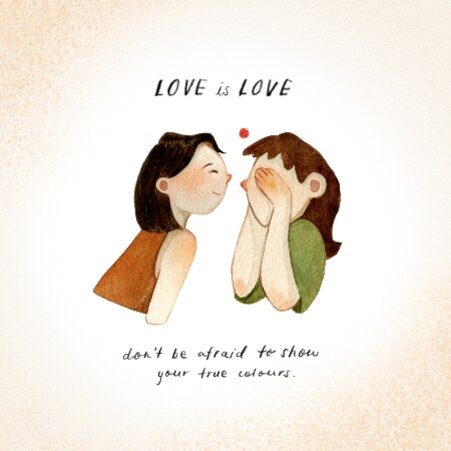 Growing up, we may have been led to believe that we were only meant to be with certain types of people — be it for their gender, background or even upbringing. Now, let's consider putting that aside and focus our hearts and minds on what actually matters — being true to ourselves and one another's feelings. Love is love.
Love begins with yourself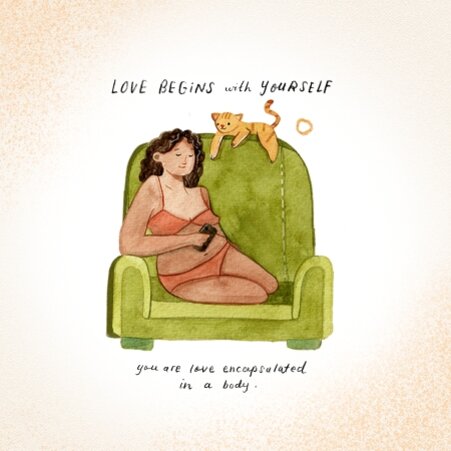 As the quote goes, "To love others you must first love yourself." On the other hand, there are those who believe that the way we learn to love ourselves is through other people and the relationships we have with them. Regardless, we should never discount the importance of self-love and the significance it has on our physical and mental wellbeing. Let's be kind to ourselves and learn to celebrate all of our perfect imperfections.

Love takes time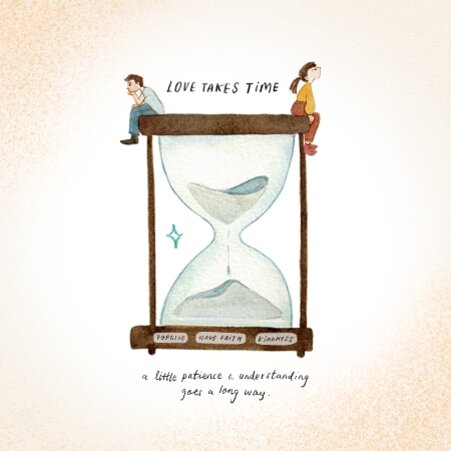 Whirlwind romances aside, love often takes a lot of time and effort to cultivate and grow. It requires you to practise plenty of patience and understanding to learn about the significant people in your life — whether it's their special quirks and character or the values that they choose to uphold. Above all, know that time spent with the person you love is never wasted.
Love is imperfect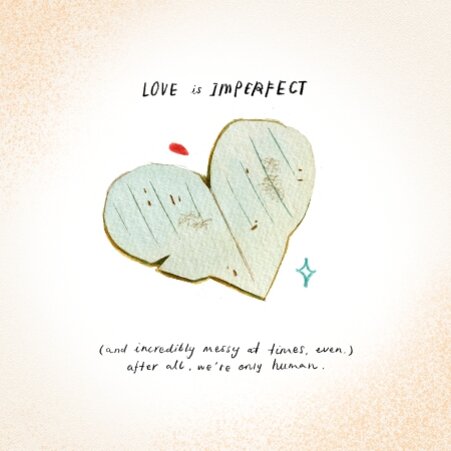 How many of us have wished to meet our so-called soulmates from the get-go? Of course, we would very much prefer to be spared from heartbreak, tear-filled fights and ambiguous situations, but the reality is that it can get incredibly messy at times. Love may be imperfect, but that's what makes it meaningful too.
Love is a verb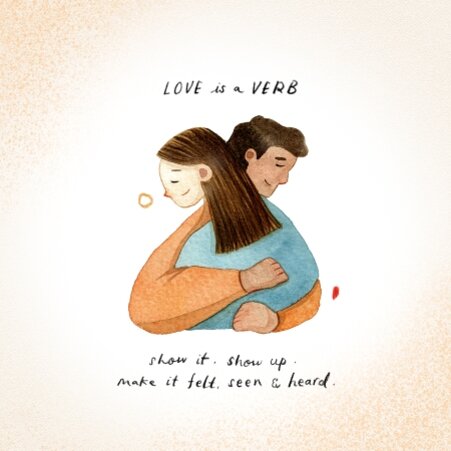 "Love ain't a thing, love is a verb." The 2012 soulful song by American singer-songwriter John Mayer reminds us to let our actions speak louder than our words. Indeed, it helps to shower our partners with sweet nothings and compliments every now and then. But beyond that, we should actively exercise affection and thoughtfulness for the people whom we care deeply about. Show it. Show up. Make your love felt, seen and heard.

Love is powerful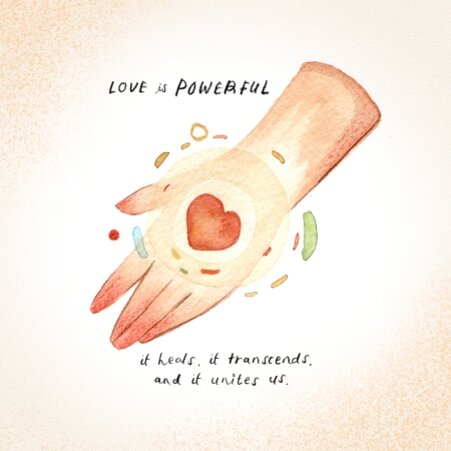 From King Edward III to Japan's Princess Sayako, love shows that it's perfectly capable of 'spurring' people in power to abdicate their thrones. Who are we to underestimate its ability to impact change — whether big or small? Love has the power to heal us and unite us. In the end, love transcends all.
What are some meaningful lessons that love has taught you thus far?
Comments, questions or feedback? Email us at [email protected].