Named after the Filipino word for fabric, Tela is the newest sustainable brand in town. It's designed by 19-year-old Alyssa Lagon, daughter to the forces behind popular Filipino fashion brand BAYO. "For BAYO, since everything is done in-house, I could see first-hand the textile scraps that are produced every year," Alyssa shares. "I thought to myself, 'What can I do to transform this waste into something useful?' And that's where the idea of creating a sustainable brand — which is now Tela — came to mind."
Alyssa Lagon, Owner of Tela
From the first step to the finishing touches, Tela's vision is to cultivate a mindful connection between the makers and buyers by engaging local craftsmen, through their partner, the BAYO Foundation. Excess fabrics from BAYO and other affiliate brands are donated to the foundation and is forwarded to weaving communities like the one in Argao, Cebu via ANTHILL Fabrics. Once these scraps are made into useable woven fabrics, BAYO Foundation buys them back and sells them to fashion brands. Thus, a cycle of sustainability is fostered.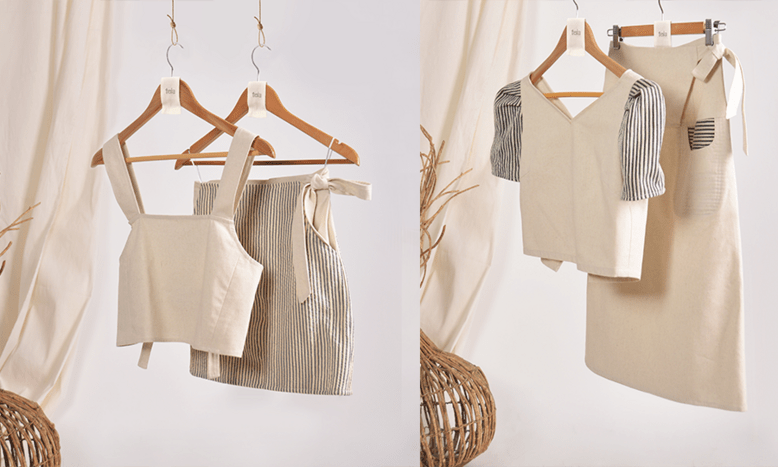 Another daring move that Tela makes in the name of sustainable fashion is its decision to steer clear of buttons and zippers, which can add to environmental waste. When asked what could be done to fasten the dress and shape it to the body, Alyssa says, "We designed the pieces to fit the bodice through the use of adjustable fabric straps which you can tighten."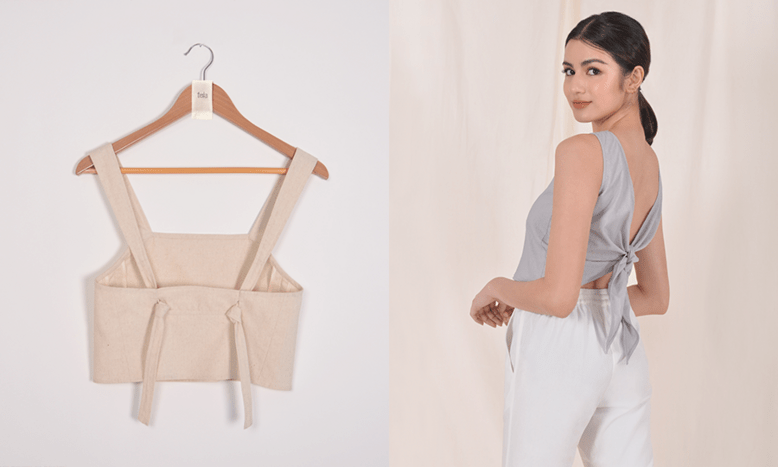 Tela uses adjustable straps instead of zippers and buttons
Tela kickstarts their debut with three collections: Refresh (spotlights natural fibres), Revive (highlights traditional weaving), and Renew (special upcycled pieces made from fabric scraps).
Pieces from the refresh collection are sleek and made from natural fibres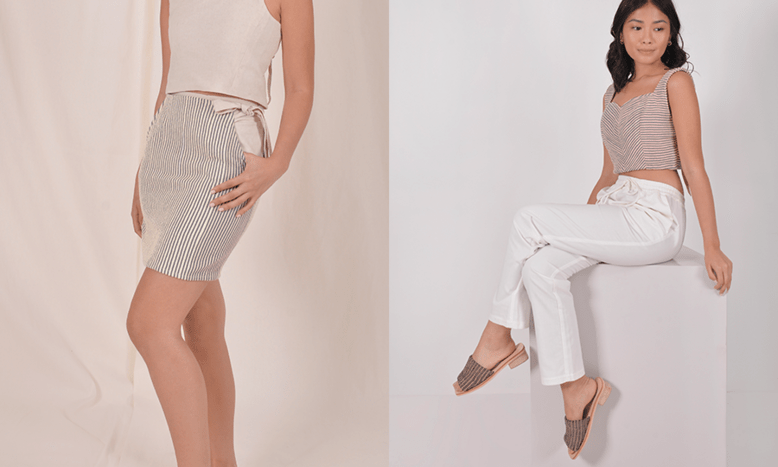 The revive collection showcases the art of traditional Filipino weaving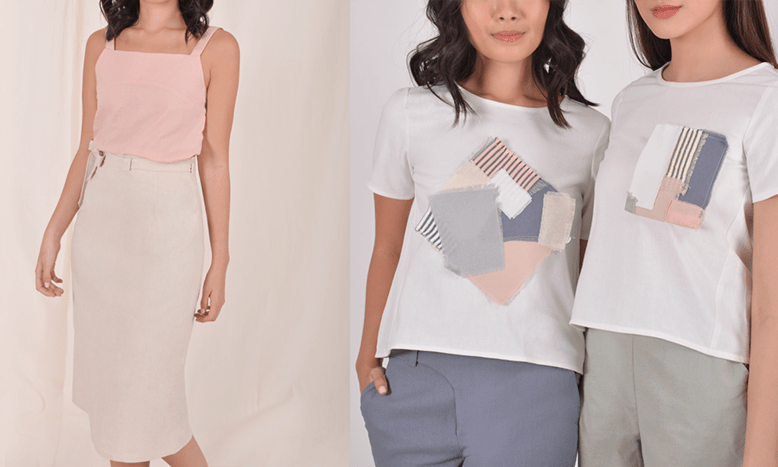 The renew collection are made from production scraps that are given new life


Aside from producing chic minimalist clothing, Tela also puts thought into the little things like its hang tags, which are made of mint seed paper that you can plant.
From 17 August to 16 September, Tela will be opening a pop-up store at the retail section of Manila House. Afterwards, Tela's pieces will continue to be available on Instagram at @tela.mnl.
Read more about the sustainable fashion movement in Southeast Asia here.
Comments, questions or feedback? Email us at [email protected].