The following is a short work of fiction.
"2020 is going to be a great year." That's what Via thought when she saw people streaming into the doors of her newly opened cafe at the start of the year. It was as if only yesterday when she, brimming with excitement in a light blue floral dress, welcomed everyone in. Aside from some friends and family who had come to support her, lots of students and office workers checked out her freshly baked pastries and brewed refreshments. Her heart was pounding hard in her chest. Seeing her first few customers smiling in delight after taking a bite of her signature Mango Cake, it hit her — she was finally realising her dreams. Quitting her job and starting all over — "It was completely worth it, "she thought. She had big plans. With this cafe and the dessert catering they'll be doing for events, she could work towards expanding the space, maybe even delve into franchising after a few years. For the first time ever, her future looked bright. Who knew that in just two months, all of these dreams would go straight down the drain?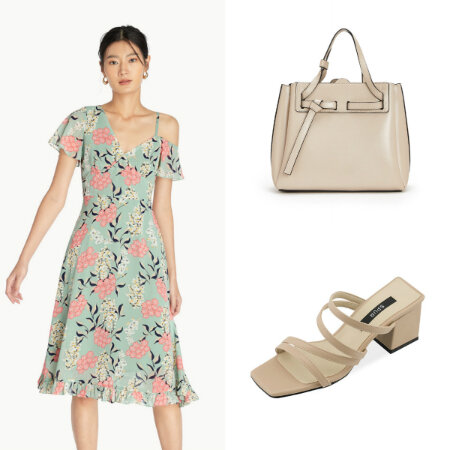 As she sat down in front of her laptop, Via looked down to her shirt, its hemlines now wrinkled from the unconscious fidgeting she had done all day long. It's an old habit of hers: mindlessly clutching onto her hemlines when drowned with nervousness, desperately grabbing for support. She grappled with it in the morning, as she had to announce to her staff the closure of their small cafe, and it had received the same battering as she handled calls of party order cancellations all afternoon and well into the evening. Now, close to midnight, she attempts to straighten it out as she does her thoughts. The blaring white screen of her laptop waiting for her to finish all the computations that needed to be done — order refunds, losses, remaining expenses — and find what she could salvage.
"It's back to numbers after all," she chuckled to herself. Spreadsheets completely filled with percentages have long been a familiar sight to her. A year ago, Via had herself miserably stuck in an office cubicle, clawing her way up the corporate ladder as an investment banking associate. Aside from slaving under irrational bosses with gigantic egos and short tempers, most of her days were spent analysing cash flows and income statements in countless financial models until late into the night. Via's eyes were always blurry from fatigue, not to mention her heels hurt from having to run to meetings all day, and her shoulders ached under stiffly pressed plain black suits. It took her seven years in the company to realise how miserable her life was — if that was to be called living at all. In a sudden burst of pent-up resentment, she gave it all up and decided to pursue her one true love: baking.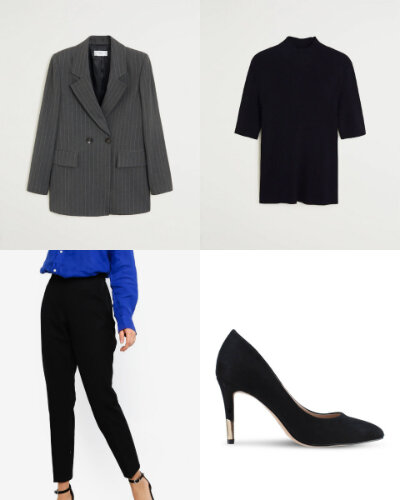 When Via made that decision, she naively thought that managing her own pastry shop and cafe would mean more baking and fewer Excel sheets. But there she was, crunching numbers yet again into dawn. But she didn't mind doing all these when it was her shop concerned. It was like her baby after all — she spent six whole months planning and laying out the groundwork before setting up shop. It was more than a passion project — it was her new life. Via did her research. She read books, attended seminars, asked friends and acquaintances. She found a small commercial space leasing four blocks away from her home, right within the vicinity of office buildings, universities — it was all perfect. After meeting with prospective suppliers and hiring a small staff, she opened Via Dolce, the sweet way in Italian, and of course, a play on her name, Olivia — she's a punny person like that.
---
"God, it's this time already?"
Via glanced at the clock on the upper right side of her screen. It was almost four in the morning. She isn't even halfway through her work yet, but she could barely see a thing anymore. She decided to rest, brushed her teeth, then jumped onto her bed without even bothering to change out of the button-down shirt and black cycling shorts she wore all day. She was so spent she felt her soul was draining out of her, but as soon as she shut her eyes, her mind snapped awake. Dozens of thoughts filled her head. Did I do the right thing? Will we survive these two weeks? What if the lockdown gets extended? Would we get to open up after all this at all? What do I do now? What about the staff now?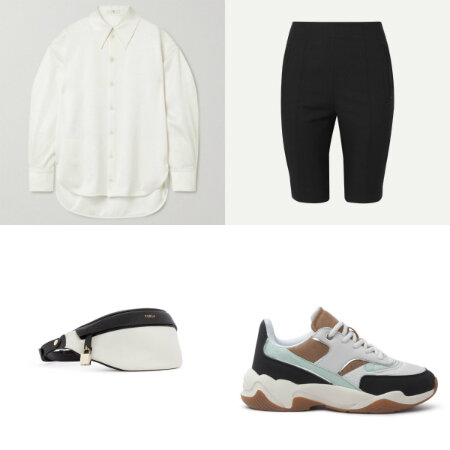 She tried to sort through her questions rationally. She knew there was no other safe way out of this whole situation than temporarily shutting down. With people staying at home, no one would be able to visit her cafe. Offering takeaways is an option, but would people really go out of their way for her menu? What they mainly sold were pastries — desserts for indulging, not exactly an essential meal that's gonna healthily fill a stomach. People will have no time for luxuries during this time. And even if some did, it won't be enough to cover all the operational costs. Not to mention, there's also the issue of delayed supplies because of the movement control order.
There were a lot of things to weigh, but amidst the sea of problems, one thought kept resounding through and through: Maybe it would've been better if I stayed at my old job.
She entertained this idea for a while. If she stayed, perhaps she'd still have a job and a stable income. Maybe she'd be shifting to a work-from-home arrangement like some of her friends in the corporate world. If she stayed, she wouldn't have to be responsible for her staff, she wouldn't feel guilty for not being able to support them at this time. A lot of ifs continued to muddle her thoughts and she slowly drifted into a fitful slumber.
---
She woke up after only four hours of sleep, took a shower, and got dressed in a simple structured shift dress, with pockets to fit in her keys, her phone, and a bit of cash. Finally, she put on her face mask and walked her way to her cafe. Via set off to count her inventory to see what needed to be consumed for the next few weeks. It would be a waste to let them go bad, so she was hoping she could distribute them to her staff.
Inside, Via Dolce looked dreary. The sun would usually shine through the glass walls, but with the steel shutters rolled down, barely any light brightened up the tiny cafe. The wooden stools were stacked on their tables, the blackboard menu wiped clean, and her refrigerated display case was without the cakes and pies that were commonly found inside. At this time of the day, she imagined, Sam, one of their regulars, would be sitting on the far right bar seat facing the outside, tapping on his laptop as he sips on his second cup of Americano. Alex, their young part-time barista, would be animatedly talking to Via, sharing how this cute customer from the university right across the street came by to take away a slice of another Mango Cake the day before, for the nth time in a row that week. At these memories, Via simply smiled sadly, set down her keys on the counter and continued further in.
Entering the kitchen, she was greeted by the sight of their workstations, left neat as usual by Anita and Kat. On the shelves above the metallic counters, she found tubs of flour, sugar, and other dry ingredients they usually use. She reached for them, and before she knew it, she had already set the oven to preheat and was whisking together eggs with granulated sugar for her sponge base.
For as long as she can remember, Via had been whisking up batters and kneading up doughs from scratch. She had been baking brownies to give away to her friends in school, had sold cookies she made for a fundraiser she led in university, and right in between the long days of her banking job, it was her saving grace. That and the smiles of people who would bite into the treats never failed to comfort her. There was something so utterly relaxing about baking something from scratch. The methodological and careful measurement of ingredients cleared her thoughts. Seeing the batter come together in a nice mellow yellow colour after sifting through the flour, the cornstarch, and the baking powder gave her delight. And finally getting it all out of the oven puffed and fluffy incited inexplicable joy. It was as if her troubles had been miraculously washed away.
"But what's the point?" she belatedly asked herself when she was already down to topping the iced cake with thinly sliced mangoes. There would be no one to enjoy and share it with. Is there really no way? She set down the slices bunched together like a flower to complete her signature cake. Via looked at it and sighed.
---
Via locked the steel doors shut. Box of the baked cake in hand, she let her staff in their group chat know that she can send out some of the fruits and ingredients to their houses tomorrow morning.
"Hi, excuse me, are you also closing up for the lockdown?" a tiny voice asked.
Via looked up and saw a masked girl clad in a bright yellow top standing a few meters away from her with a few bags of groceries. "Yeah, unfortunately. We don't really have a choice," she replied apologetically.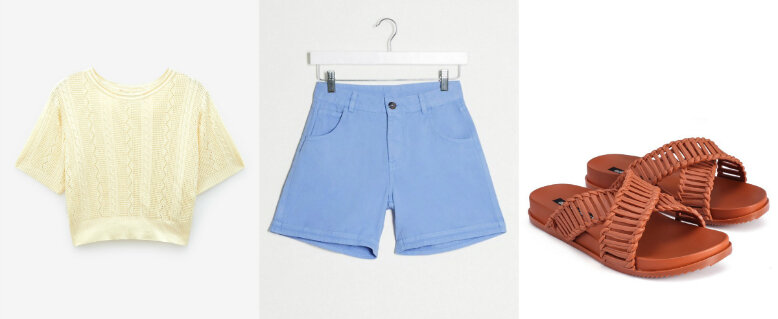 "That's too sad," the girl sighed, "the way things are going now, a slice of cake would've picked me up."
"Oh, would you want this then? Don't worry, I washed my hands and our kitchen is sanitised as always." Via offered the box she was holding.
"Really? Are you sure? I don't have cash on me though," the girl shifted all the grocery bags in one hand and felt her pockets for her wallet with the other.
"It's free. It's totally fine!" Via insisted when the girl's eyes widened. Still, she ended up taking the offer with her free hand.
"Thank you so much! I was feeling quite down because I was stuck home alone for my birthday yesterday," her smile shone through despite the cover on her face, "this totally made up for it."
Via watched the girl's silhouette go farther down the street, wondering if carrying the cake box actually gave her more burden on top of the other groceries she was carrying. Maybe if there were some other way to make it more convenient…
And there was: they could do deliveries and set up shop online. It was an early idea she dismissed the other day, mostly because it takes more time to set up a system for that, and it will undoubtedly take up more resources looking for courier services who'd be willing to work with them despite the crisis. It was a big risk, and it might not be worth it if things return to normal in two weeks.
The streets, orange under the setting sun, were empty as she walked home, re-thinking things through.
Is it worth it? The way the girl's eyes shone brightly as it crinkled when she grinned earlier flashed through her mind and she knew.
Comments, questions or feedback? Email us at [email protected].