Confession time: Are you guilty of hoarding office shirts in your closet, despite knowing that you'll only wear them during formal job interviews? Truth is, office-appropriate shirts tend to be uncomfortable and less practical for everyday wear, even if they are often deemed as a wardrobe essential.
As a stylish alternative, it's worth giving the shirt dress a go. It functions perfectly not just as your work-from-home attire, but also as a fashionable yet comfortable piece for casual occasions. Read on as we reveal three reasons why the shirt dress has become our new favourite wardrobe staple.
It's the perfect summer-friendly cover-up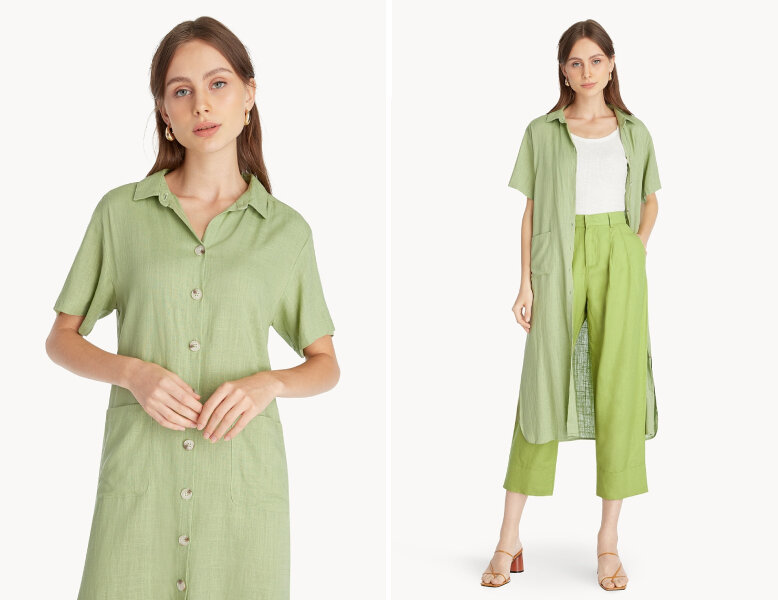 Layering may seem like a no-go with our perennially hot and humid weather, however, it's possible as long as you keep your separates light and breathable. Above is a prime example of how the versatile shirt dress can be worn on its own or as a cover-up if you're opting for a strapless number underneath. Donning the shirt dress on its own keeps you comfortable and stylish as you lounge around at home. For quick errand runs in the city, this layered ensemble ensures that you are modestly covered up as you battle the heat (and shop for your groceries).
It's perfect for both casual and formal settings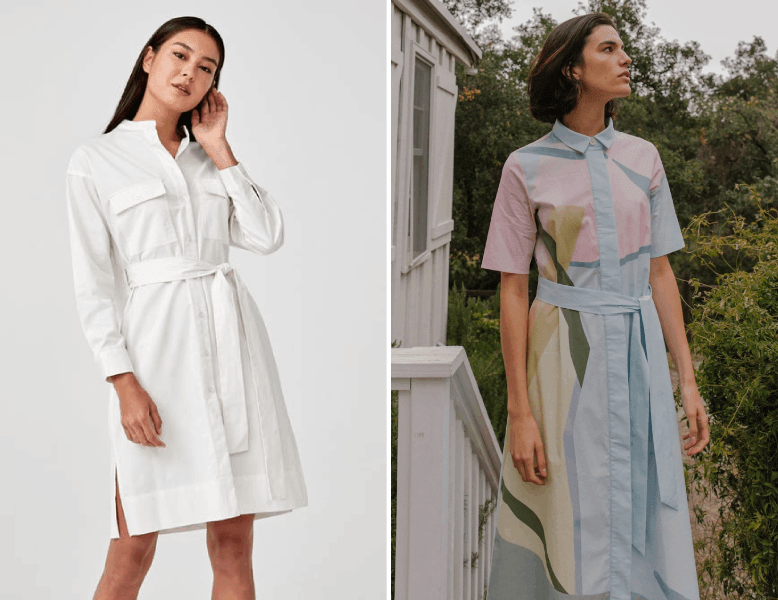 If you're headed to the office and wish to opt for an outfit that gives you a little more coverage, layer this lightweight number underneath a pencil skirt and a pair of classic pumps. Entering a Zoom meeting in five minutes? Slip into a shirt dress and you're all set. This versatile piece abides by office dress codes with its smart and button-down details. Throw on a blazer and you're properly dressed to impress.
Furthermore, with more attention paid to your upper body half for virtual meetings, you can enjoy the comfort of wearing a dress and spare yourself the hassle of squeezing into stuffy, fitted trousers.
It adores every shape and size
Whether you're a soon-to-be momma, a curvy goddess or a woman with a more boyish and athletic frame, the shirt dress is a great wardrobe staple as it's made to suit women of all shapes and sizes. For those who wish to define their curves, simply cinch your waist with a belt over the shirt dress. Hoping to hide your food 'baby'? Wear it loose and roll up your shirt sleeves for a relaxed, casual look.
Above, we see new mom and Clozette Ambassador Yunique Yuni looking chic in her black shirt dress. She shared that the piece has seen her through her growing baby bump phase, and how it's still a fashionable piece that works nicely with her current nursing phase.
The verdict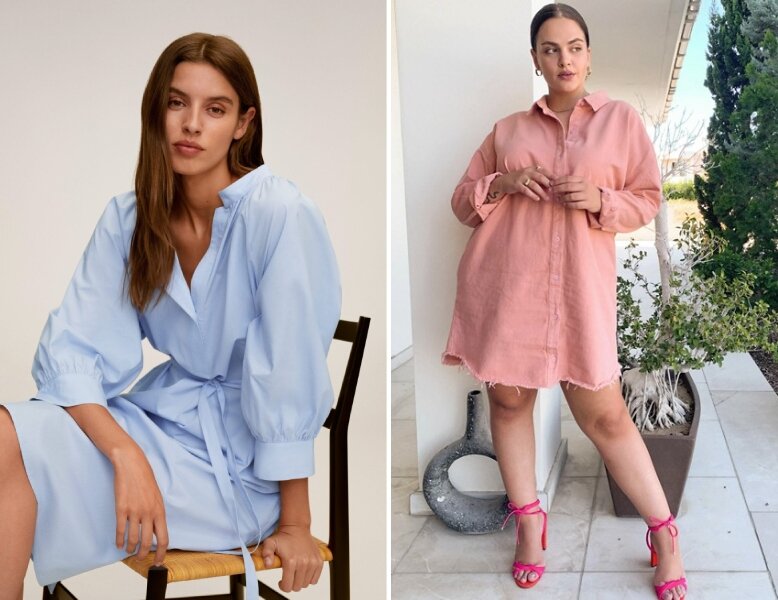 What's not to love about the shirt dress, really? It truly is a versatile fashion item which can be embraced by women from all walks of life — from the modest dresser who can easily layer this piece under a breathable turtleneck and trousers to those who wish to flaunt their bods by throwing it over their swimsuit after a quick dip in the pool. In our eyes, plenty of outfit possibilities await with this universally flattering piece. What say you?
(Cover photos from: yuniqueyuni, asos.com, lovebonito.com and pomelofashion.com)
Next, discover why we think Fashion Nova is set to become the 'new' Forever 21.
Comments, questions or feedback? Email us at [email protected].