There are many reasons why one shouldn't wish to live during the Regency Era, a time period named after the reign of Prince George (later became King George IV) as a Prince Regent of the United Kingdom of Great Britain and Ireland from 1811 to 1820. Antibiotics were not yet developed, computers won't exist for another century and so on. However, we must admit that the elegant aesthetic of the period still fascinates us.
Thanks to the popularity of Emma (2020) and Bridgerton (2020), we're once again enamoured by the romantic Regency Era fashion trends. They're certainly a far cry from the current (and arguably the only) style trend as of late which are sweat pants. And we just can't help but lust after the whimsical, sophisticated looks donned by the protagonists in these period series. Want to channel your inner Emma Woodhouse or Daphne Bridgerton in 2021? Here are five Regency Era fashion trends that you can rock today.
Empire-waisted dresses and chemisettes
The most obvious legacy from Regency Era fashion trends is the elegant silhouette of empire-waisted dresses. Unlike the other trends that came before, this style is much simpler and showcases the natural shape of the wearer. It's the look that's iconic to the era. But there's a detail that's often overlooked. While these empire-waisted dresses feature a relatively low neckline, they're not always worn as they are and a garment called the chemisette is worn underneath for modesty and additional warmth. Eloise Bridgerton, for example, is often seen wearing one like in this scene when she naively asks her family how a lady can have a child even when she's not married.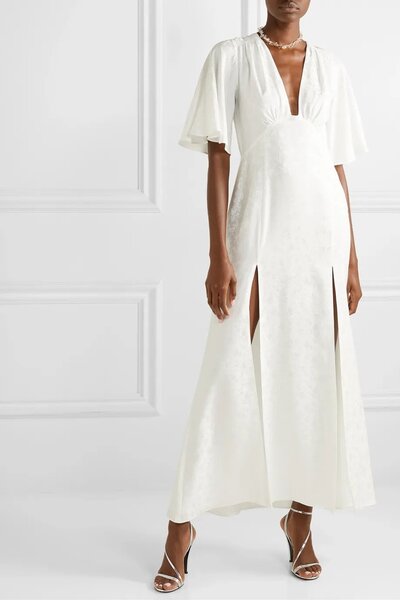 Make it modern: Luckily, there are a plethora of empire-waisted dresses to choose from today. We love this modernised empire-waisted dress from Les Rêveries complete with an open back ribbon that's reminiscent of the delicate stretch of fabric often seen on the back of Regency Era dresses. If you want to sport the layered chemisette look, you can wear a patterned or textured garment underneath a dress or top with a low neckline for a modern take.
Puffed short sleeves
We're no strangers to puffed sleeves, it's a trend that's been going in and out of vogue for a few years now. But the thing is, we've only had a resurgence for big puffed sleeves. While it's certainly flattering for some, it's not as versatile as the mini short puffed sleeves. One of the mainstays of Regency Era fashion trends, the cute puffed sleeves are worn by almost every female character in both Emma and Bridgerton. It's impressive how it suits everyone! So we say give it a go.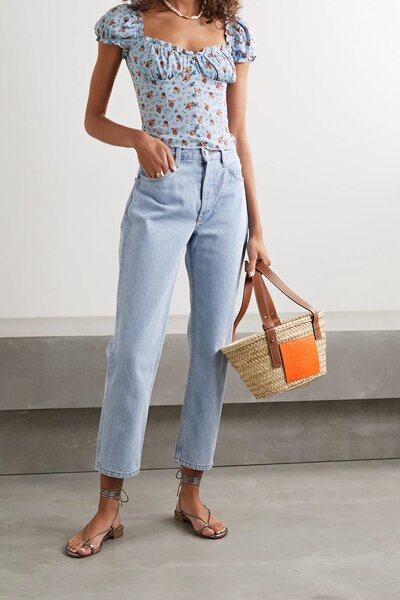 Make it modern: Instead of looking for just puffed empire-waisted dresses, look also for tops with short puffed sleeves like this one from Reformation. Then, you can pair it with jeans for a casual take or a maxi skirt if you like flowy silhouettes.

Spencer jackets
Fitted, intricately designed and cropped at the waist, the Spencer jacket is definitely eye-catching. It's a borrowed-from-the-boys piece that's been altered to suit a woman's shape. Often, it also features short puffed sleeves which makes it more distinguishable. You could say that it's like the sister of the more modern bolero top. Anya Taylor-Joy's Emma Woodhouse is seen wearing stylish Spencer jackets all throughout the film, and they're always cleverly paired with the colour of her dress.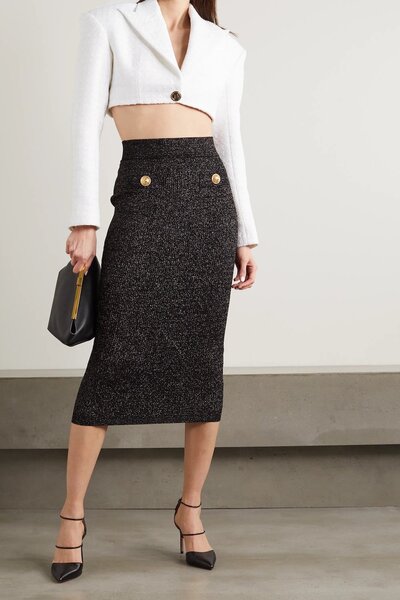 Make it modern: You can also channel Emma Woodhouse by pairing a cropped jacket or bolero top with a maxi empire-waisted dress. For a sleek and daring look, you can just wear the cropped jacket or blazer as is and pair it with a fitted skirt. Looking for the right piece? Check out this versatile cropped jacket from Balmain.
Pretty bonnets
Something that has irked historical fashion critics is the lack of bonnets in films and television series set in the Regency Era. These practical yet lavishly decorated outdoor gear served to keep hair clean and fresh and also showcased the wearer's sense of style. Of course, wearing a Regency Era-style bonnet today will garner you curious looks. However, we say that you can still rock some elements of it and pass it off as modern.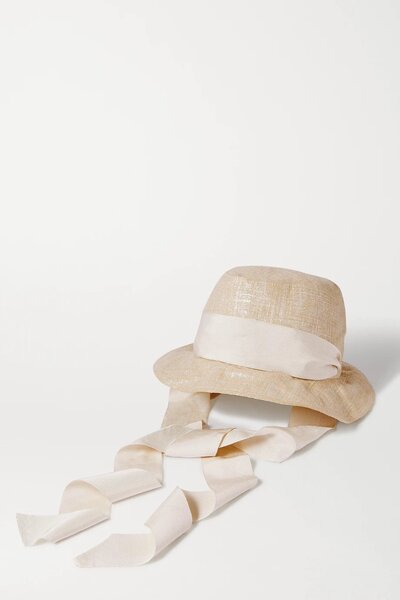 Make it modern: Take a sunhat or a bonnet-style sunhat and sew some pretty ribbons so you can tie it to your head (or just leave it hanging, your choice). Not only will you be able to sport a Regency Era fashion trend but you'll also have a more secured sunhat that won't be easily blown by the wind when you're at the beach. Or if you don't own a sunhat yet, you can also just buy one with ribbons attached here.

Reticules
Ever wondered when women started to have no pockets in their dresses? It happened during the end of the 18th Century after the French Revolution when excessively lavish and billowing looks started to become out of vogue and replaced by a more "restrained" style, according to Vox. While women before this time period tied pockets to their waists, the lighter, slimmer, "natural" silhouette of the Regency Era fashion trends didn't have room for this. So instead, they carried reticules which are basically cute little pouches equivalent to today's mini purses.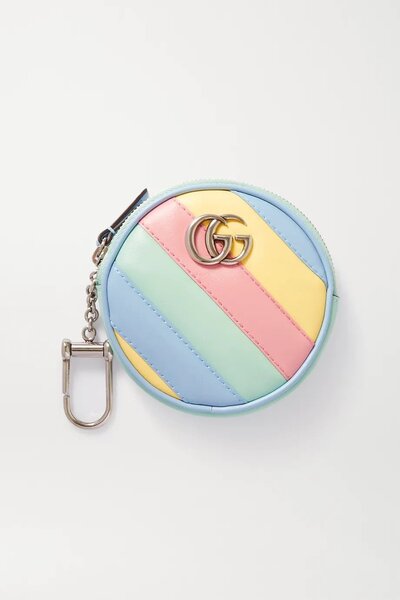 Make it modern: Look for mini pouch-bags with modern handles and straps but still retains that whimsical feel of the reticules from Regency Era like this one from Gucci.
(Cover photo from: @bridgertonnetflix)
Comments, questions or feedback? Email us at [email protected].