From introducing indoor plants into your living room to painting your bathroom walls with fresh coats of beige and green, the act of bringing the great outdoors into our homes isn't a novel concept at all. And as ironic as this may sound, the new norm has accelerated our demand for objects that embodied the "slow living" movement as we learnt to return to nature for comfort and inspiration.
Speaking of which, tastemakers in the fashion and interior space have recently been incorporating rattan and raffia into their designs in a bid to pay homage to the beauty of these handwoven, consciously crafted materials.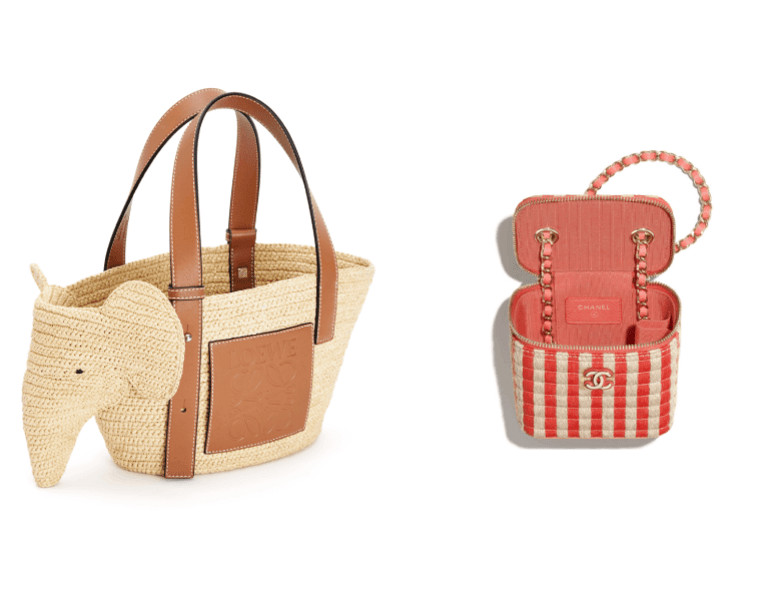 Last month, LOEWE initiated its LOEWE Weaves project, which saw them extending the idea of weaving to finely crafted leather and raffia accessories rich in artisanal details. As part of the project, the House featured a hybrid version of its "Elephant" basket bag in raffia and calfskin that combined the silhouette of its basket bag with an elephant's head.
Over at CHANEL, its Spring/Summer 2021 pre-collection included a selection of small leather goods and accessories that were made partially from raffia as well, including its small vanity with chain bag that's been a hit among CHANEL devotees and fashion influencers.
Meanwhile, rattan made a major comeback on Tiktok and Instagram too. It was declared as one of the leading home decor trends alongside quirky-shaped scented candles and sculptural furniture, and we observed glossy, flawless-looking glass accents making way for hanging rattan lampshades and lived-in jute carpets.
Ready to embrace this laid-back aesthetic? Spruce up your wardrobe and home with these chic rattan and raffia picks.
Store your essentials in a raffia or rattan tote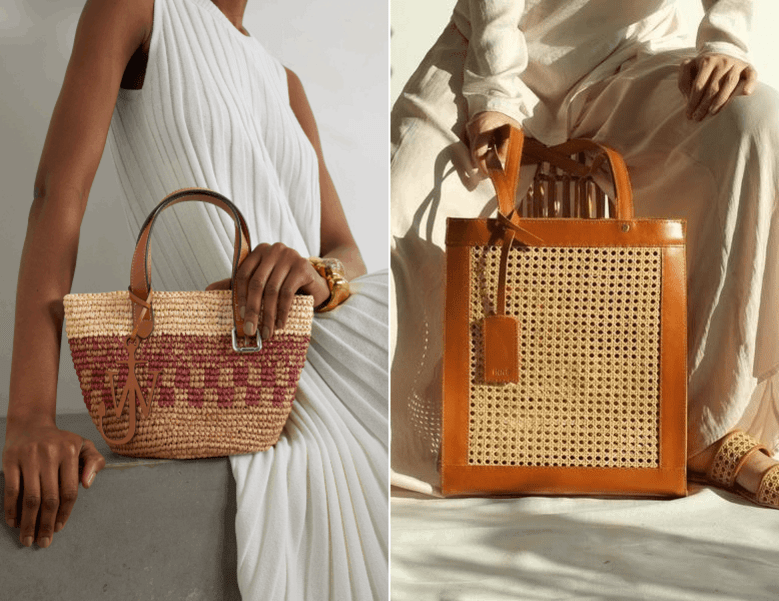 Weave this trend into your look: In addition to its intricately woven raffia details, the mini JW Anderson tote features a '70s-inspired checkerboard pattern and leather top handles as well. It comes in a bright blue colourway too, if you wish to introduce a stronger touch of colour to your ensembles. For a roomier option, go with Inné Studios' Shopper "Sia" Tote in Tan, which features handwoven rattan and a leather pocket to store your valuables. P.S. Inné Studios' bags are made using sustainably sourced materials and are handmade by Philippine artisans.
Deck your feet in laidback raffia sandals

Weave this trend into your look: Your feet deserve a little raffia lovin' too. Check out Charles & Keith's Raffia Metallic Buckle Sandals in the shade of "Sand", which come with an adjustable back strap for all-day comfort. Another footwear option to consider is Zara's square-toed Flat Sandals, which are designed with a bold, braided raffia strap to help you create an impactful style statement.
Liven up your space with small, decorative rattan accessories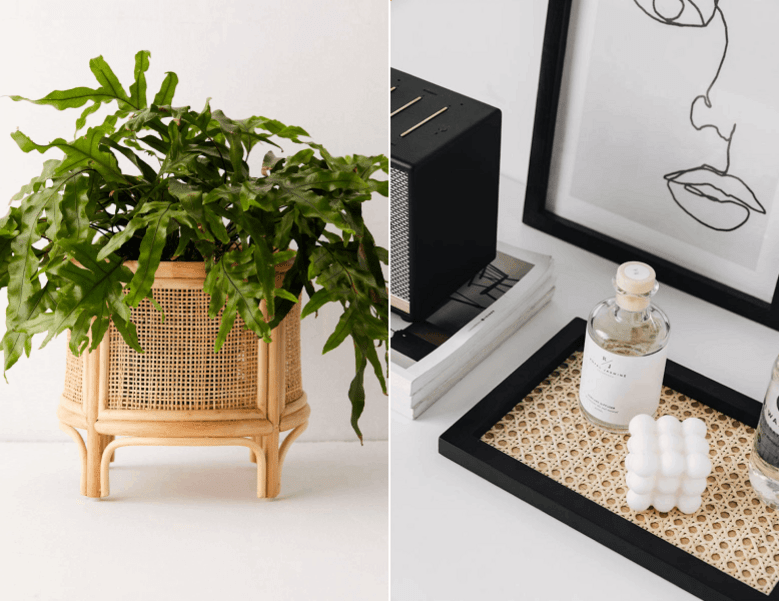 Weave this trend into your home: Plant parents, consider "styling" and positioning your plants at varying heights to add depth and dimension to your living space. For starters, consider Urban Outfitters' Rattan 12-inch Planter, which features a standing design with woven detailing and a drainage hole at its base. We also recommend this affordable Handwoven Natural Rattan Tray from Etsy, which serves as both a decorative piece and a functional piece in displaying your favourite perfume and trinkets.

Create a stronger, boho-chic look with rattan furniture pieces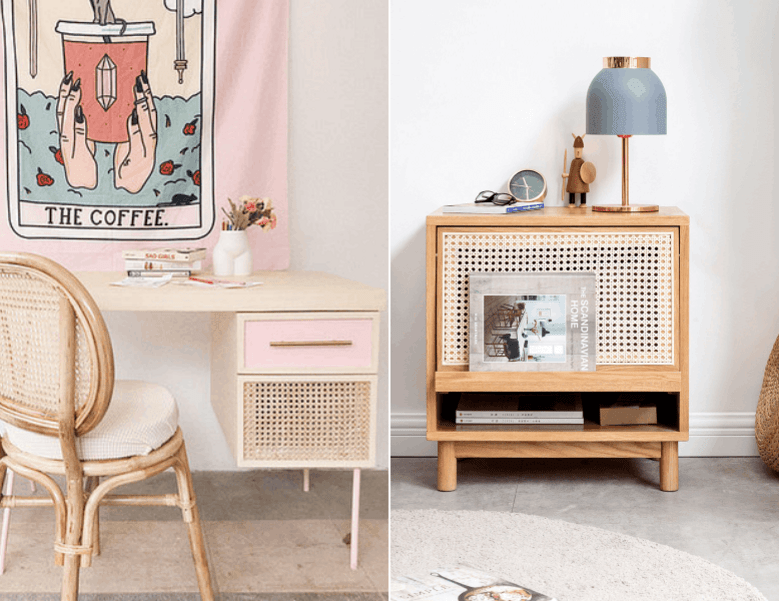 Weave this trend into your home: If you're ready to make more permanent adjustments to your home, you can also elevate your work-from-home situation with this "Robin" Desk from Yanna's Home, which features rattan webbing details and a touch of pastel pink for a youthful, feminine vibe. There's IUIGA's "Nori" Rattan Side Table too, which is built with a finely crafted rattan door for you to store away items in a chic and understated way.
Are you a fan of natural textiles and materials as well?
(Cover photos from: yannashome.wixsite.com and zara.com)
Next, catch up on all you need to know about the Gossip Girl reboot by clicking here.

Comments, questions or feedback? Email us at [email protected].