Since time immemorial, welcoming prosperity and harnessing luck during Chinese New Year has always been done by observing traditions passed through generations at home. However, it seems that in the recent years, travelling out of the country has also become one way to spend the new year. According to digital travel platform Airbnb, there's been a surge of family travel during this season, with 85 per cent of travellers from Asia and the Pacific embarking on trips more during Chinese New Year more than any other time of the year. Taking advantage of the long weekends, most groups opt to maximise their time, booking trips that are 280 per cent longer than the average getaway. If you and your family want to greet the Year of the Metal Rat while exploring the region, here are some places to celebrate Chinese New Year 2020 in style.

Yokohama, Japan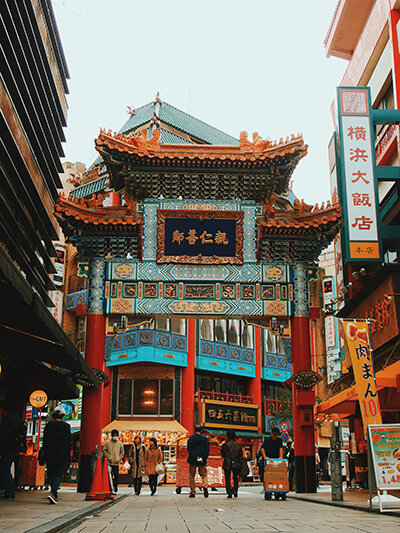 Entrance to Yokohama's Chinatown
Welcome Chinese New Year — locally called the Chinese Spring Festival — in Yokohama, Japan's Chinatown's Spring Festival events. Just 40 minutes away from Tokyo, Yokohama has a truly festive way to celebrate the lunar new year. Your hearts will pound in tune with the cymbals and drums, whose loud sounds are customarily believed to ward off evil spirits. Aside from the various traditional performances you'll expect to see in such celebrations, you'll also get to witness spring illuminations and red lanterns light up the town and Kantei-byo Shrine.
Seoul, South Korea
The Lunar New Year, called Seollal in Korea, is one of the most widely-observed holidays in the East Asian country. The beginning of the year is celebrated more solemnly here, however. When you visit Seoul during their three-day celebration, you'll find the streets quiet and peaceful, as the locals view the holiday as a time to pay respect to the ancestors and spend time with the family. Have a glimpse of their unique traditions by visiting historical and recreational parks like palaces, national park, and even amusement parks, as they mostly offer a lineup of cultural activities for visitors.
Taipei, Taiwan
If munching delectable dishes is your favourite way of celebrating this holiday, then go ahead and spoil yourself in Taipei. Home to a number of food street markets like Raohe and Shilin night markets, Taiwan's capital is one of the most exciting places to celebrate Chinese New Year 2020. Taste a wide array of Chinese food that trace their roots back to various regions. With many locals travelling to their family homes during this holiday, you'll also find the city relatively empty, making it the perfect time to check out the city's major attractions.
Bangkok, Thailand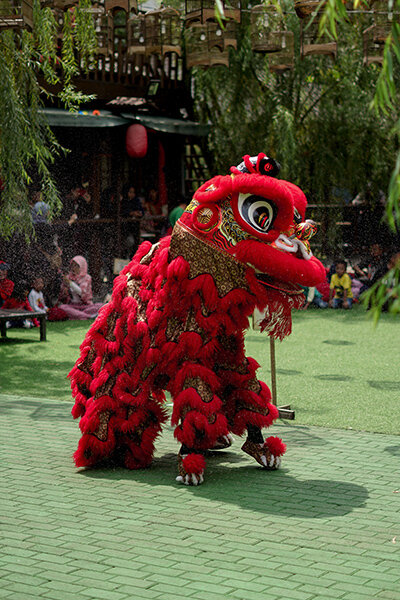 Lion dance performances are believed to usher in fortune
If visiting Thailand has long been on your travel bucketlist, then there's no better season to tick that one off than the Chinese New Year. Head over to the capital, Bangkok. Aside from food-tripping and shopping around the city, make sure to stop by Yaowarat, the largest Chinatown in Thailand, where the grandest celebration happens. You'll find streets coming to life with bright red décor gilded with golden accents. Join the crowds as they gather to watch spectacular lion dances, set off fire crackers to literally start the year with a bang. Most importantly, offer thanks to the deities blessing you with luck at the Wat Mangkon Kamalawat, formerly called Leng Noei Yi Temple, and ask for guidance with siem see or Chinese fortune sticks.
Hanoi, Vietnam
Hanoi is another one of the top places to celebrate Chinese New Year 2020, because their way of celebrating Tết (Vietnamese Lunar New Year) offers an insight on our diverse cultures. Though you might have heard that most establishments close around the holiday, visiting during this special time will truly let you experience the city like a local. Enjoy nature while learning about how blossoming peach trees became a symbol of the holiday in the Nhat Tan Flower Garden. You can also wander through the vibrantly scarlet streets of the Old Quarter. Or perhaps, you can join locals as they visit markets that pop up during the beginning of the year. There's so much to discover if you dare to explore.
Opting to stay home instead? Start the year right by spring cleaning your closet this CNY.
Comments, questions or feedback? Email us at [email protected].