Wander with wonder: Go on a virtual journey with us as we detail the experiences of individuals who finally set foot on the destination of their dreams. Discover how reality fared to their expectations.
Dubbed as a city of romance and hailed as a fashion and culture hub, Paris is without a doubt on the travel bucket lists of many. In 2018 alone, the city's accommodations hosted about 35 million tourists, making it one of the 'most visited city destinations in Europe'. Star Clozetter, Maebel Chan was one of the 35 million tourists who visited Paris during the holiday season that year.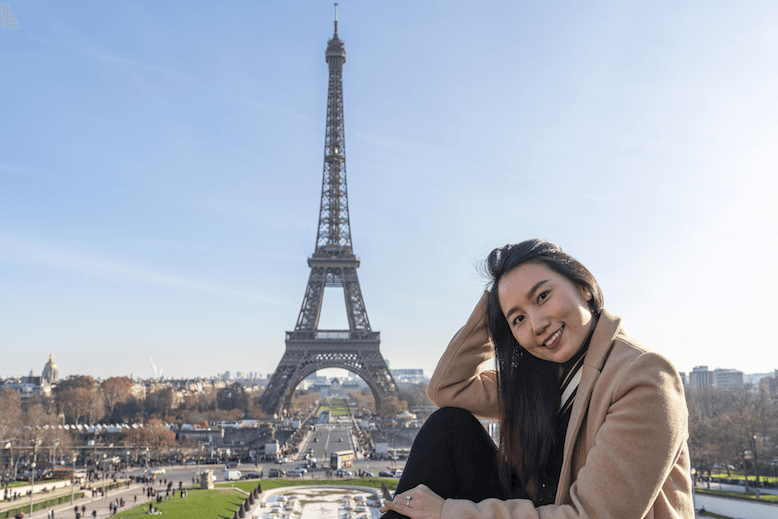 It was a dream come true. Over the years, she has been captivated by the beauty of Paris as seen in films like Anastasia, The Hunchback of Notre Dame, Ratatouille, Before Sunset, Amélie, The Moulin Rouge, Les Miserables, and The Devil Wears Prada. She's also fascinated with fashion and developed a soft spot for iconic French couture houses such as Chanel, Dior and Louis Vuitton. When it comes to food, Maebel is a big fan of French cuisine. As a content creator, Maebel hoped that the city's exquisite art and architecture would inspire her to be more creative. As she journeyed to Paris, Maebel brought with her great expectations.
Did Paris live up to how it is depicted in popular movies? Is every Parisian fashionable? Did authentic French cuisine live up to the hype? Is the city as romantic as it's hailed to be? Ahead, Maebel shares how reality fared to her expectations.
Paris and romance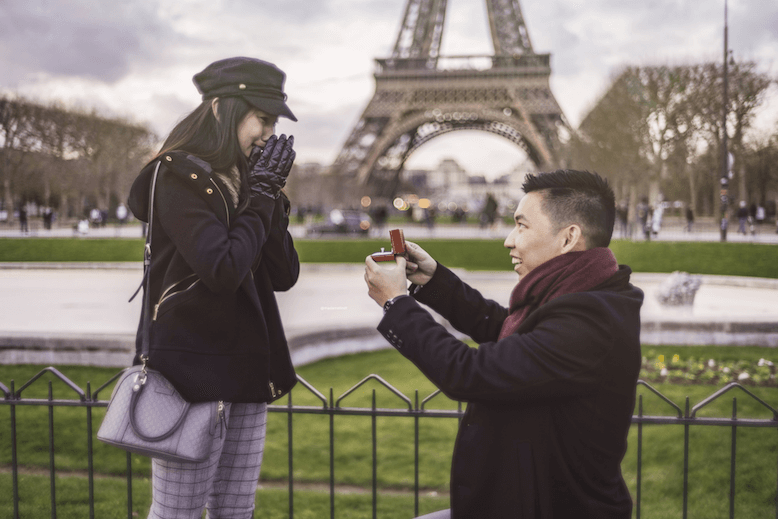 Expectation: "I imagined Paris to be super romantic where love permeates the air."
Reality: "When it comes to romanticism, Paris still has one of the most breathtaking and romantic panoramic views and charming city lights. I noticed that Parisians are very open in terms of showing affection. One of the most romantic things that happened to me then was when my boyfriend back then knelt down on his knees and asked for my hand in marriage in front of the Eiffel Tower. It was my dream to visit the city and I was finally there. But my special someone proposing to me at my special place? It was like in the movies, but better!"
Fashion and shopping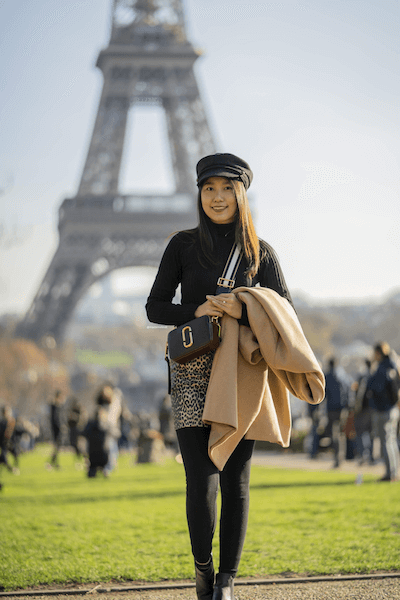 One of Maebel's outfits while touring.
Expectation: "I was expecting locals to be chic and fashionable in a nonchalant way. As for shopping, I was looking forward to visiting luxury fashion houses and maybe scoring sweet discounts for tourists."
Reality: "Most of those who were dressed fashionably were actually tourists like me. Maybe Parisians dress fashionably only during Paris Fashion Week. We went to the luxury outlet stores outside of Paris and my credit card almost maxed out!"
Iconic landmarks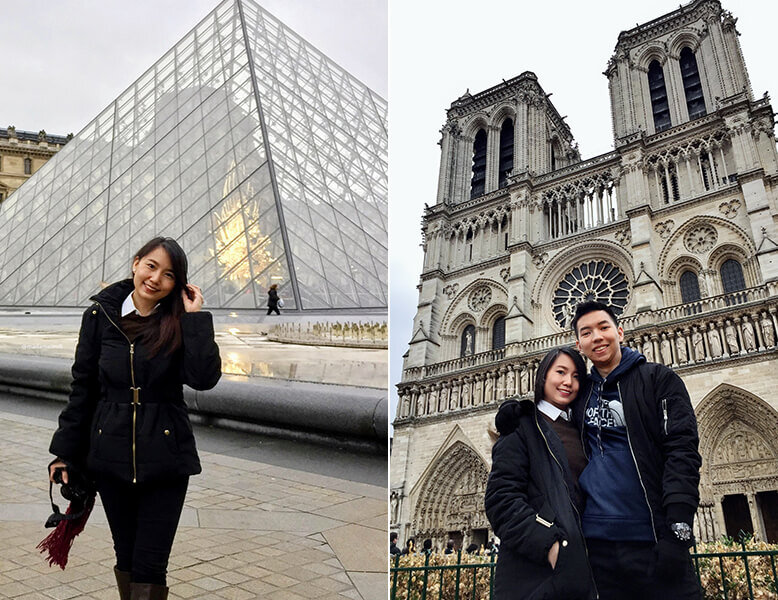 Expectation: "Eiffel Tower, Champs Elysees, Louvre Museum, Notre Dame Cathedral, Arc de Triomphe and Seine River were some of the spots we were planning to visit and I anticipated these tourist destinations to be beautiful and grand. I also imagined seeing cobblestone streets, classic cafes surrounding the area, majestic buildings, and stained glass windows."
Reality: "Everything I mentioned above was what I expected it to be. For me, I was in awe when I finally set foot in Paris. I mean, I think anyone would have the same feeling. The city's iconic landmarks were really amazing! But just like in any other country I have visited, those places were packed with tourists. It was a given. What really shocked me were the pickpockets and dirty subways. Other than that, I can't deny that Paris is still stunningly beautiful in its own imperfect way."
Seine River Cruise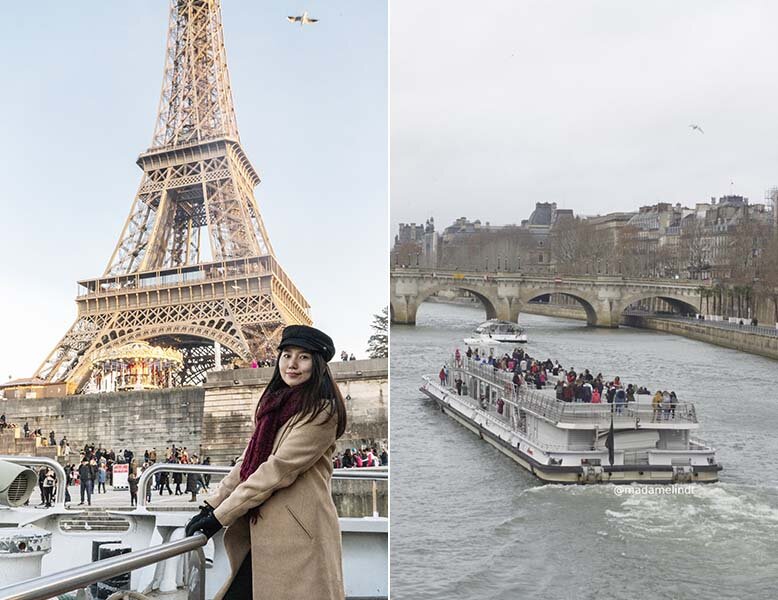 (Left) Maebel at aboard the Seine Cruise. (Right) The iconic Seine Cruise cruising through Seine River.
Expectation: "I envisioned this 'must-do' travel activity in Paris as a cruise that's not so crowded and where snacks and drinks can be bought inside. I was also expecting the Seine River to be clean with clear waters."
Reality: "At the time of my visit, the river wasn't clean. It was greyish and I also saw random things floating around in some areas. The weather was too chilly and cold, I was shaking while on the cruise and there were no snacks available onboard. Still, it was quite an awesome experience touring Paris this way. The historical background and fascinating stories from each spot were shared with us as we passed by. It was also quite romantic and my boyfriend and I kissed whenever we go under the bridges since there were beliefs that couples who kiss under the bridges are meant to be together for life. Although I would have enjoyed it more if we weren't cruising on a cold winter day."
French cuisine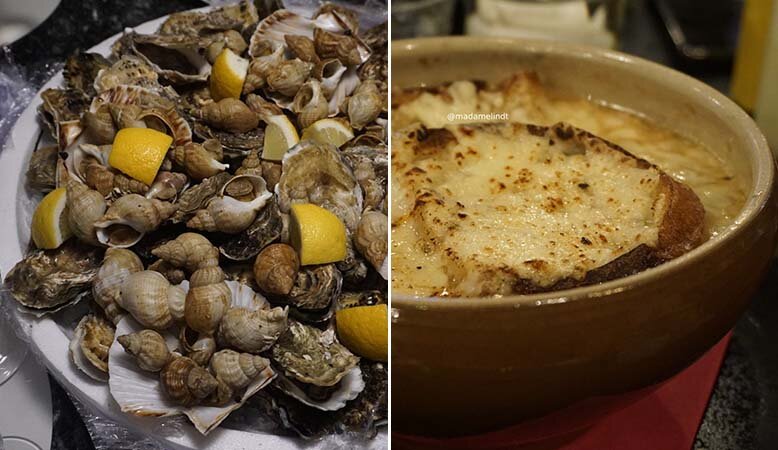 Expectation: "I was looking forward to feast on delicious French food and hoped that the authentic version is much more delicious than other iterations."
Reality: "Authentic French cuisine for me is flavourful, tasty, fresh and is something that would make your heart flutter. My favourites are the dishes and pastries I have tried on the streets, cafes and restaurants. I would eat a chocolate croissant for breakfast on a daily basis while in Paris; I certainly miss eating one right now. I also loved flaky butter bread with real chocolate filling (no, not Nutella).
Also, their French Onion Soup is thick and creamy, has a rich amount of cheese on top, has caramelised onions and some croutons — really flavorful and comforting. I've tried other versions of French Onion Soup outside France and they all tasted bland — no cheese and the soup was thin. I guess Paris has set the French Onion Soup standard for me! I also tried Escargot for the first time and it was unbelievably good. It was so fresh and yummy! Also, I can't skip talking about the local cheese; it was unlike any other. I enjoyed every single variety of cheese in Paris. Overall, it was a gastronomical adventure for me!"
The Parisian experience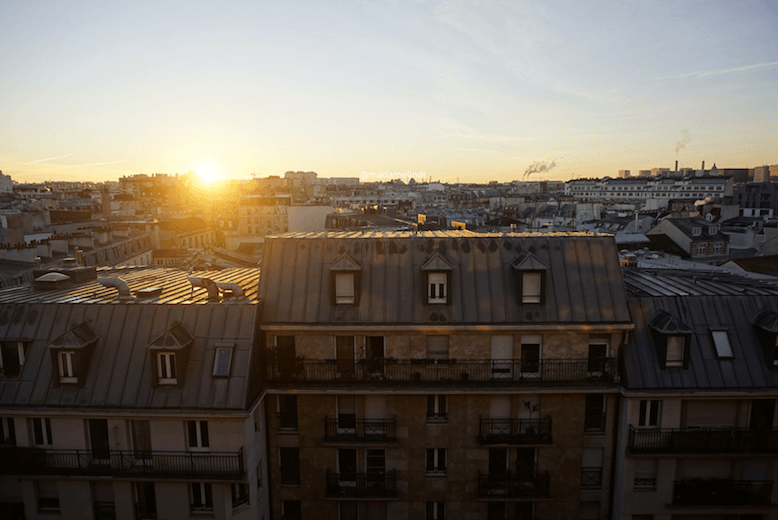 Expectation: "Everyone has a certain illusion of Paris thanks to movies, books and even Instagram, but we all know that those were created with a bit of exaggeration. I imagined it to be a clean safe place with Parisians wearing fashionable clothes every day..."
Reality: "...but it wasn't. I even heard stories from friends who lost their passports or wallets because of pickpockets. On the other hand, the cuisine, art and architecture were factors that elevated my dreamy view of Paris. I cherished every candlelit dinner I've had there and the oozing amount of creativity in almost all the places I've been to while in the city. I also admired the place we stayed at. In the master bedroom, we had a sight of the Eiffel Tower from the window — just like in the movies. We had a stunning view from our balcony. And we also enjoyed watching the sunrise and sunset in the dining area. Of course, the people I was with made the trip all worthwhile."
Missing travel? Read these books to cure your wanderlust.
Comments, questions or feedback? Email us at [email protected].