Good news, mums-to-be! Did you know that you can
continue to keep an active lifestyle even when you're expecting
? In fact, continuing to exercise (more cautiously, of course) even during your pregnancy helps prevent posture issues and feelings of fatigue that become increasingly present during the later stages of the pregnancy. This applies whether or not you were leading an active lifestyle prior to getting a bun in the oven.
But if you're feeling a bit 'meh' about the prospect of breaking some sweat especially when you're showing, here's a little motivation: cute maternity activewear. Here's where to get some.
adidas's maternity collection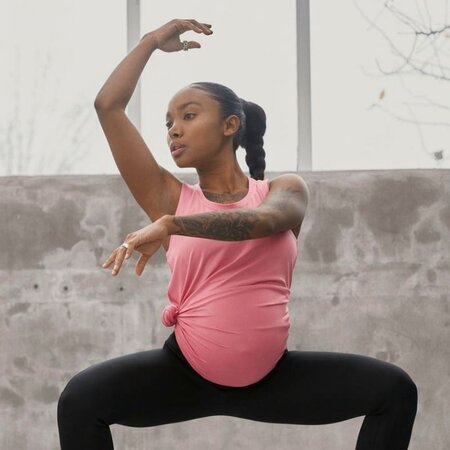 Freshly launched by the sports brand,
adidas' maternity collection
is created to be worn "throughout pregnancy and into the postpartum period." The line consists of tank tops, leggings, sports bras, and more that are made from "lightweight, high-stretch fabric" to ensure mamas will be comfortable to go out and about — or just lounge around — throughout the day while wearing the pieces.
Which one to get:
The
adidas Aeroready Designed To Move Sport Tank Top
comes in an array of fun yet still neutral colours for you to mix and match.
ASOS Maternity
ASOS has a huge
maternity collection
fit for almost any mood and occasion, so it comes as no surprise that they have something for active mums as well. And when we say something, we mean A LOT.
Perfect for mums who love to be spoiled for choice (seriously though, who isn't?), the colourways per piece from this collection are plenty. There are neutrals, pastels, and even bold colours, some pieces even have print or design options, including macrame side-cuts or halter-detailing.
Which one to get:
We have our eyes on the
ASOS 4505 Maternity yoga leggings
because of its high-stretch bodycon fit and eye-catching metallic colour. Aside from that, you can also pick up training bras, nursing bras, joggers, yoga leggings, and even activewear sets from ASOS Maternity —all of which are fit for working out while keeping your team of two comfortable and well-supported.
H&M MAMA Maternity Collection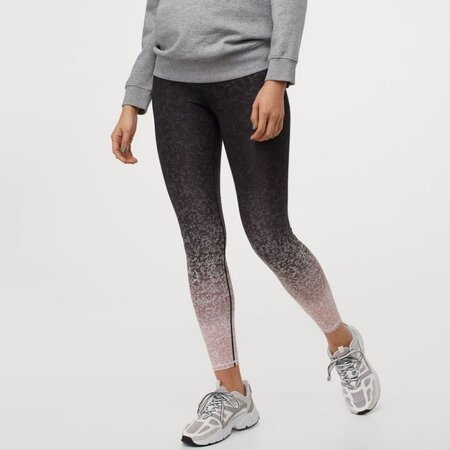 If you loved shopping at H&M during your pre-pregnancy period, then you'll be happy to know that they also have a
MAMA collection
for the mum-to-be stage in your life. Aside from comfort and functionality, the pieces in the collection are made from "fast-drying functional fabric that keeps you dry and cool" while you exercise. Some of the pieces also include fabric made from recycled materials, following
H&M's sustainability initiative 'Conscious'
.
Which one to get:
Choose from leggings, tops, and even nursing sports bras that will support your every move, while still looking fabulous. Our personal fave is the
H&M MAMA Sports Tights
because of its gradient design that adds a hint of fun to any neutral sports outfit.
Lotus Activewear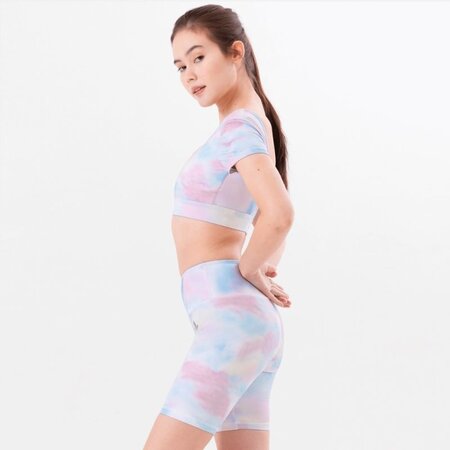 Looking for maternity activewear that you can wear post-pregnancy?
Lotus Activewear
's catalogue is the one to browse through. Their entire brand is dedicated to creating cute sportswear staples that are perfect for transitioning from each trimester. Their maternity clothes pass for that athleisure, breezy look even when you wear them after the bun's out of the oven too.
Which one to get:
Start from their whimsical-looking
Jennie Tie Dye Crop Top Bra
or any of their other seamless sports bras during the early stages of your pregnancy and keep their pastel-coloured sweats and maternity tights banked for when you start showing.
Spring Maternity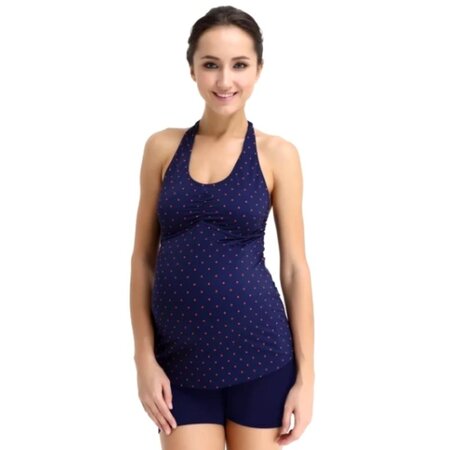 Not into going to the gym? Perhaps you can take a liking to swimming. It's
one of the safest forms of exercise during pregnancy
. The maternity active swimwear from
Spring Maternity
is perfect for this.
Which one to get:
Their
Noir Halter Tankini Navy Stripes With Red Dots
swimming activewear is made to perfectly hug your figure as you exercise for two. The other designs in their activewear collection are also oh-so-cute and can even pass as regular tops to pair with a nice skirt or a flowy wrap-dress.
Lamaige Maternity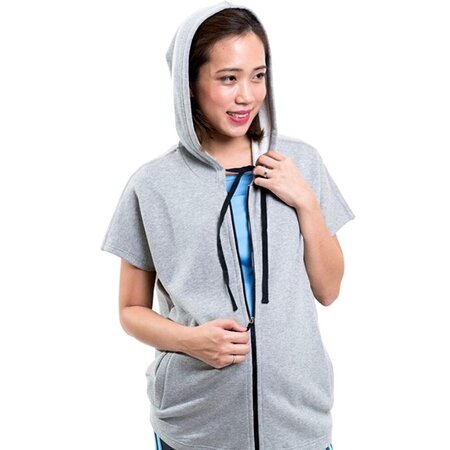 'Baggy' doesn't necessarily have to mean 'drabby'.
Lamaige Maternity
's pretty pregnancy pieces are perfect OOTD material not just for working out but also for quick mum-to-be errands.
Which one to get:
This
Grey Maternity Hooded Jacket
is great for breaking some sweat while still keeping cool — literally and figuratively — with its cotton material designed for chic and comfortable wear.
Here's to a happy, healthy — and stylish — pregnancy, mums!
(Cover photo from: freestock.org via Pexels)
Here are more tips on how to ace maternity style.
Comments, questions or feedback? Email us at [email protected].