From visiting historical sites to finding the best authentic cuisine, travelling is one of life's greatest adventures. Our "Travel Notes" series features travel itineraries from real people as inspiration for your future escapades.
London needs no introduction. It's a mighty capital that boasts a long history, rich culture and fascinating sights. With all the interesting things the city has to offer, it can be overwhelming for the average tourist. If only all of us had all the time and budget in the world, to tour this wonderful city, right? But realistically, for most of us, all we have is a few days to explore London so it's crucial to make the most out of it.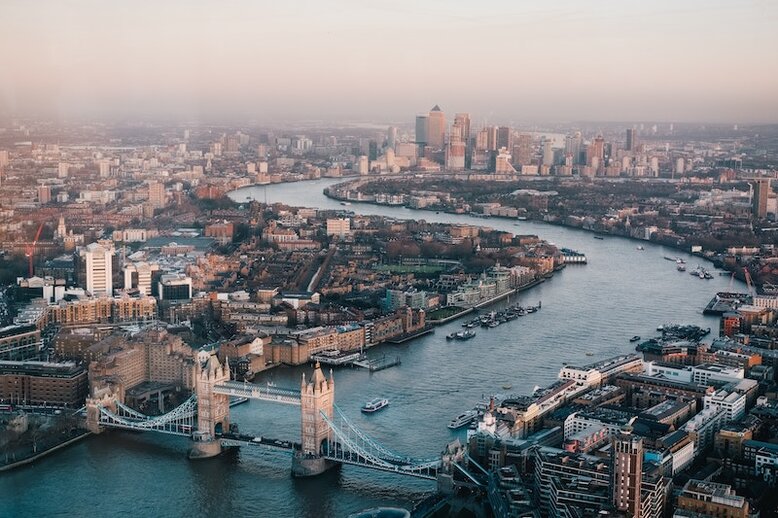 London's a beauty, isn't it?
We reached out to Clozette Ambassador Yen, who had visited London a couple of times, to guide us where to go and what to do in the city when you only have limited time. Ahead, she shares her personal London itinerary for 4 days of visiting London's landmarks, as well as some travel tips.
Preparing for the trip
Access
For Singaporean and Malaysian passport holders, entering the United Kingdom is pretty easy provided that you don't have any criminal record. You can stay for up to six months in the country without a visa. However, note that you need to prepare documents upon arrival at the border.
On the other hand, Philippine passport carriers may need a visa depending on their situation. Those with a valid Article 10 Residence Card and is travelling with a partner or family who is a British citizen, will not need a visa to enter. Otherwise, you will need to secure a Family Permit or a Standard Visitor Visa.
Wardrobe essentials
Yen shares that she has experienced both the autumn and winter seasons in London. For those visiting during the winter, she recommends bringing scarves. "Trust me, it can get really chilly in England," she says. But regardless of when you will visit, Yen warns that packing a raincoat and umbrella is a must. "It's almost every day that it rains in the city. You will most likely be caught off guard when it suddenly pours," she shares.
Other things to note
"Try to understand how the city's subway system works. When you do, you'll find that it's an easy and cost-efficient way to get around the city," Yen shares. Another thing she notes is to be vigilant of your belongings. "Always place your bags in front of you or anywhere within your sight. As with any big city, London has its fair share of pick-pockets so stay vigilant."
Day 1: Wander & Wonder
Freestyle walks around London and catching a play


"When possible, I prefer to time my arrival in the afternoon. This way, I can check into my accommodation right away (most hotels have check-in times between 2-3 pm). After settling in my room, I like to go on a walk, wander around and see the vibe of the town before the sun sets," Yen shares. When you do this, you usually stumble upon hidden gems which is always a plus!
After freestyle sightseeing, the very first place I visited was the West End. Back in 2011, my husband and I watched Mamma Mia! in a theatre for the first time. It was an amazing performance and we also got to explore the bustling West End of London.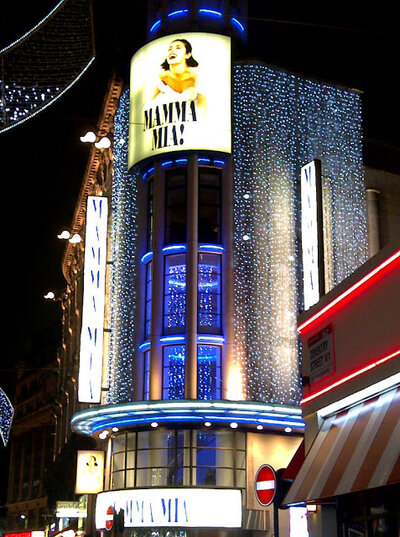 My my, how can I resist you?
Day 2: A royal tour
Buckingham Palace, London Eye, Westminster Abbey, River Thames


"On the second day, we first visited the Buckingham Palace. Our hotel was quite near to Buckingham Palace. So from our place, we just walked along the Buckingham Palace Garden and enjoyed the view.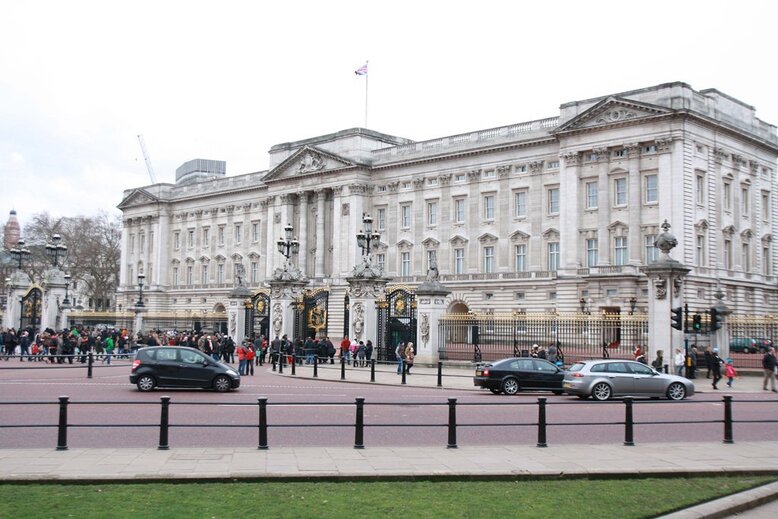 Say hi to the Queen!
After that, we took the subway and head towards the London Eye," Yen recalls. "I went on the London Eye and the ride was about an hour. It was enjoyable and mesmerising to see the view of London from this vantage point."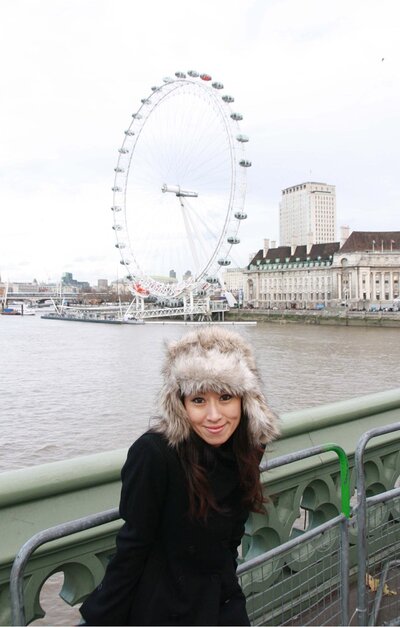 London Eye & I


"From there, we just walked along River Thames, passed Big Ben and stopped by Westminster Abbey," she says. "The Abbey is one of my favourite place to visit. It has served an important role in British political, social and cultural affairs for more than 1,000 years. The late Princess Diana and Prince Charles held their wedding here and sadly, The Abbey also had commemorated Princess Diana's funeral too," Yen shares.
For a quick bite, we went to a sandwich joint called Pret-A-Manger. The food is so delicious so every time we visit London, we will stop by Pret-A-Manger. It usually costs about GBP15-20 for 2 pax.
And then for dinner, we went to Burger & Lobster. It's hands-down one of our favourite places to dine in London. They serve one of the best burger and lobster in town!
Day 3: Seeing the sights
Covent Garden, St. Paul's Cathedral, Tower of London, Tower Bridge


Whenever she visits London, Yen prefers to go on a hop-off hop-on bus tour. "It's a flexible and cheaper option but helpful for navigating the city." On the first day, she chose to go on the Red Tour which covers many famous landmark in the city. Her itinerary included visiting the Covent Garden, St. Paul's Cathedral, Tower of London, and Tower Bridge (commonly mistaken as the London Bridge).
The Tower Bridge is not the same as the London Bridge
"It was a good tour and you really learn about the rich history of each place," Yen says. After an afternoon spent sightseeing, lunch is already much-needed to recharge. "I stopped by The Shard for lunch. The name of the restaurant is Aqua Shard. The view from there was awesome! I had to make a reservation a few days before heading there. It's a fine dining place so do expect prices to be at least GBP50-100 per person.
Another must-eat in London is the iconic Fish & Chips dish. "There are many great Fish & Chips places but my favourite is the Rock & Sole Plaice on Endell Street," Yen shares.
So delish!
Day 4: An afternoon of indulgence
Kensington Palace, Harrod's Tea Room, Knightsbridge
For the second day, she went on the Blue Tour of the hop-on hop-off city bus tour which included a stop at the Kensington Palace. "I wanted to see and learn more about the Kensington Palace, the place where Princess Diana used to stay," she says.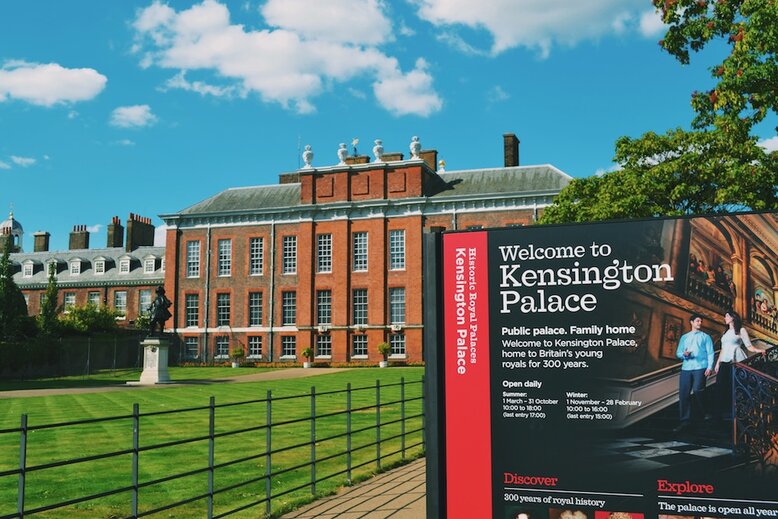 The official residence of the Duke and Duchess of Cambridge
Afterwards, she hopped off to grab a bite. "I skipped lunch and went to Harrod's Tea Room for tea and scones instead. I'm telling you, one must have tea and scones when in London — it's simply the best. I paid about GBP80 for the Afternoon Tea selection."
The next item on her to-do list? Shopping! "Since I'm in Harrod's already, of course, I must do some shopping. Even if it's just window shopping, it's still enjoyable as everything just looks so nicely put together. I also had a nice walk around the Knightsbridge, a neighbourhood famous for shopping," she says. "I also got some pieces from Charlotte Tilbury, a brand originally founded in London.
Finally, for dinner, she had a generous serving of the delicious Salt Beef Sandwich. "You must try the Salt Beef Sandwich at The Brass Rail in Selfridges. It's so tasty!"
Overall, touring London and visiting its most famous landmarks is definitely possible even with only an itinerary for 4 days. It's one of the best cities you can visit because of its interesting history and delicious food.
Read more about Yen's adventures on her blog, Diva In Me.
Comments, questions or feedback? Email us at [email protected].