Looking for a new place that will offer you some relaxation this weekend? Right in the heart of the bustling shopping and entertainment hub of Kuala Lumpur's Golden Triangle, you'll find a perfectly tranquil venue for your R&R. Whether you're enjoying quality time alone with yourself or with your friends, Lanson Place Bukit Ceylon Serviced Residences offers spacious and luxurious accommodation with their 150 apartments. A dazzling address sought after by travellers seeking to experience in stylish living, Lanson Place Bukit Ceylon has been recognised in the 2019 World Luxury Hotel Awards and Tripadvisor's 2019 Travelers' Choice Awards. From sophisticated comfort to breath-taking city views, read on to find out what the chicest hotel in all of KL has in-store.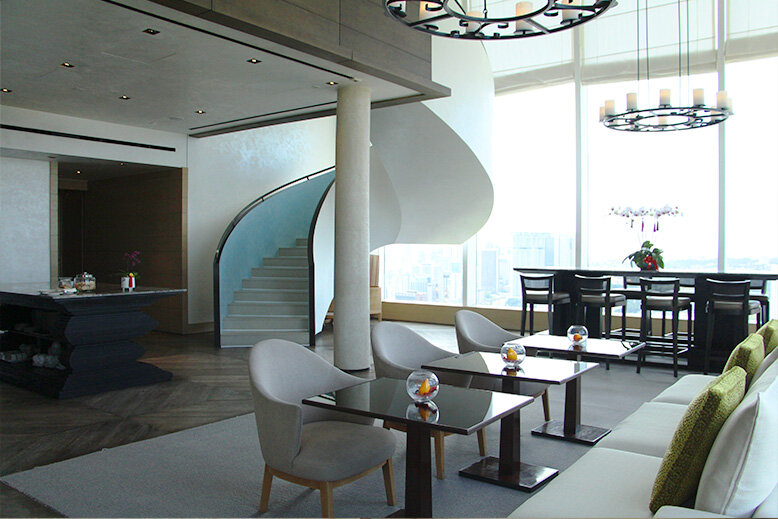 Enjoy a homey yet modern ambience at Lanson Place Bukit Ceylon
Five-star comfort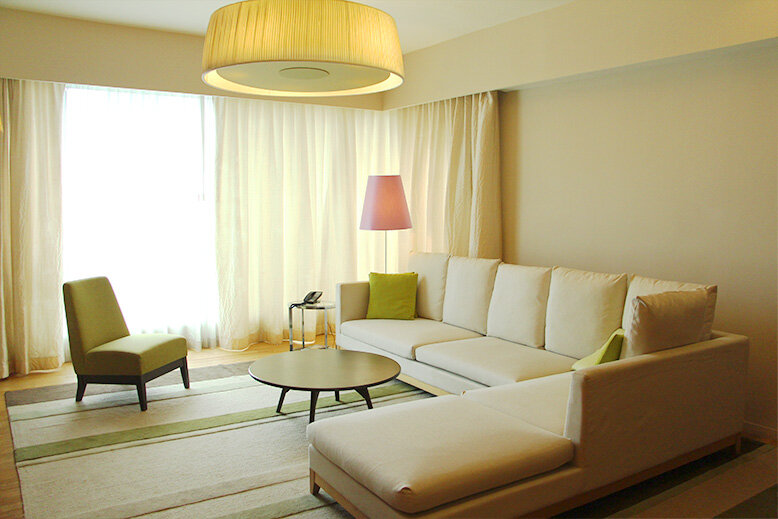 Each and every apartment is filled with minimalist furnishings for your comfort
In Lanson Place Bukit Ceylon, guests can choose from one- to three-bedroom apartments accompanied by amenities of a serviced premium suite. All equally spacious, with chic and modern furnishings, the serviced residences heightens cosiness. The apartments have everything one will need during a vacation: high-speed wifi, satellite TV, DVD players, and even iPod dock stations, making it suitable for all-day lounging. Not to mention, each apartment also has its own fully-equipped kitchen for whipping up favourites to satisfy one's cravings.
Luxe amenities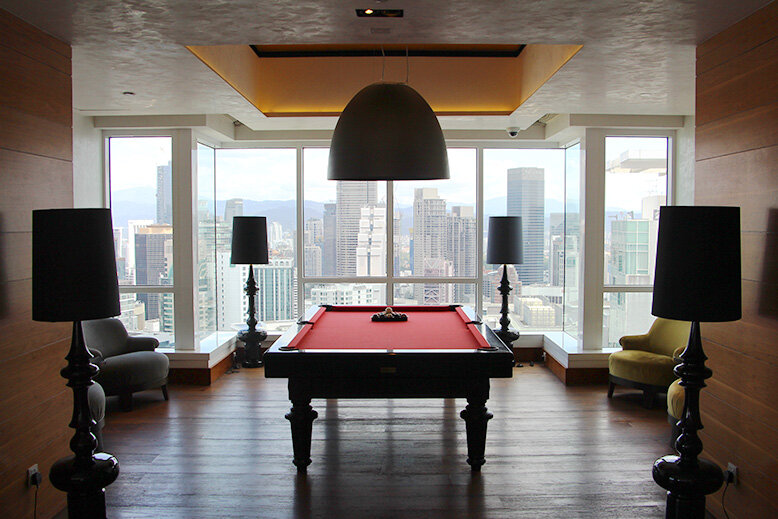 Have a friendly game of pool with your friends
Guests having a staycation with the gang, can kill time in the exclusive lounge for residents by playing a round of pool. Lanson Place Bukit Ceylon also has an outdoor grill area for hosting a sophisticated BBQ party and reconnecting with friends via a sumptuous affair.
Wellness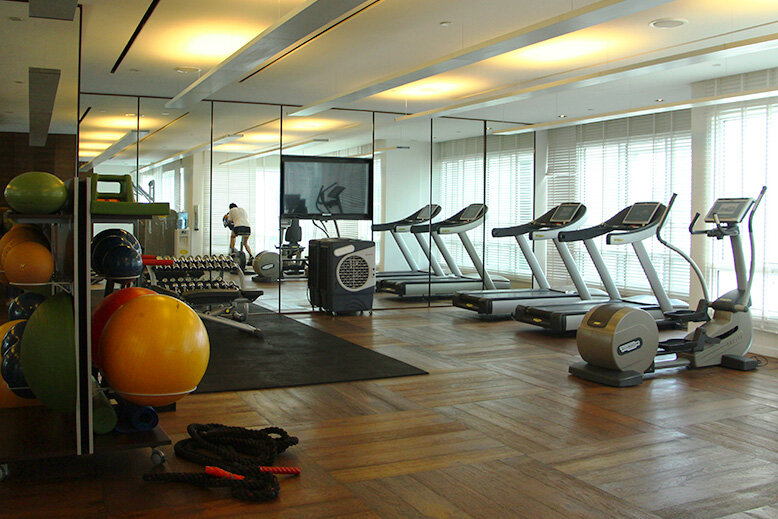 Stay fit in their fully-equipped gym
Though away from home, guests can still work on achieving their fitness goals at Lanson Place's gym. Complete with a variety of exercise equipment, one can enjoy a workout sesh with friends, making the experience more fun. For those who prefer quiet time, they can sweat out the stresses instead in the sauna room.
Unwinding in peace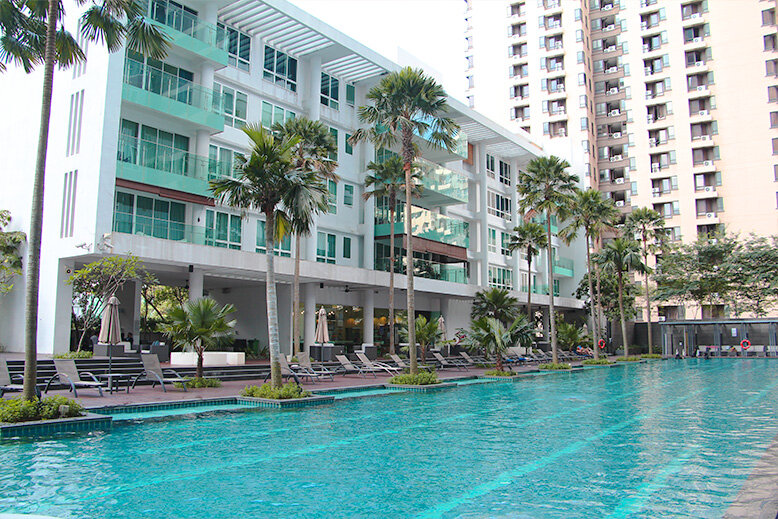 Chill out in their vast swimming pool outdoors
Though still in the middle of KL, Lanson Place Bukit Ceylon offers a breath of fresh air at their lush garden. The verdant scenery that'll greet guests allows instant reprieve from the concrete jungle that is the city. In the afternoon, one can cool off by taking a dip in the Olympic-sized swimming pool.
Bask in the cityscape
Guests can end their day with the best, unobstructed view of the breath-taking Kuala Lumpur vista, featuring the stunning KL Tower and Petronas Twin Towers at the 163 lounge at level 48. Enjoyed best alongside good food, drinks, and even better company, the view is a perfect backdrop for a chill wine night.
The view also reminds us that beyond this, a whole trove of treasures await — giving one a new perspective to start another day perfectly refreshed.
Want to experience luxurious living first-hand? Book your stay here.

Comments, questions or feedback? Email us at [email protected].