Similar to lipsticks seen on K-dramas that start selling like pancakes, any fashion piece or look sported by a Korean (or Hallyu) star immediately becomes a hot number. What started as a more affordable version of Japanese style transformed into an influential powerhouse with the rise of K-pop groups like SNSD and Super Junior in the early 2000s across Asia. Fast forward to 2012 and Gangnam Style being the first YouTube video to hit 1 billion views, Hallyu's place in pop culture was sealed.
At present, Korean fashion's effect on today's industry is palpable. Big fashion labels have started to recognise the influence, too.
Just take a look at Swarovki's dedicated page on the jewellery Son Hye Jin wore on Crash Landing On You. There are also brands like Dior, Gucci, and Chanel that dedicate front row seats to Korean stars in major fashion shows, along with ambassadorships, resulting in the talked-about fashion moments. These styles also drive a spike in searches. Saying it's a fashion phenomenon is definitely an understatement.
But while we can't get everything we see on our K-idols' outfits (as much as we want to), our experienced (a.k.a. fangirl) eyes have made it easy for us to spot key pieces for acing the Hallyu look.
Ahead, tips on building a wardrobe, as seen on your favourite K-dramas or from your K-idols, featuring South Korean fashion staples.
A slim-strapped black dress for layering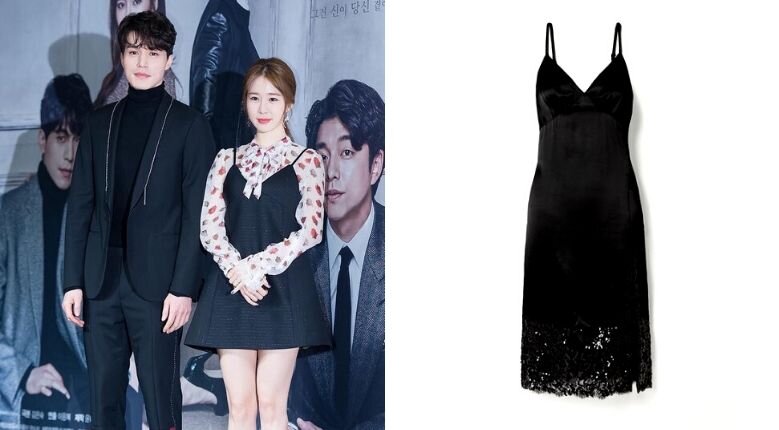 We all know of the classic LBD (little black dress). But in Korean fashion, black dresses are meant for pairing. The slim-strapped black dress has evolved into an essential fashion piece for layering, often worn by Korean idols and actresses whether they're on- or off-duty. It is often paired with a plain white tee or blouse or something floral and ruffled for a spring-inspired aesthetic. Just check out this look from Yoo In-Na (photo above from the Goblin press conference) as proof!
Ruffled dresses for that ultra-feminine look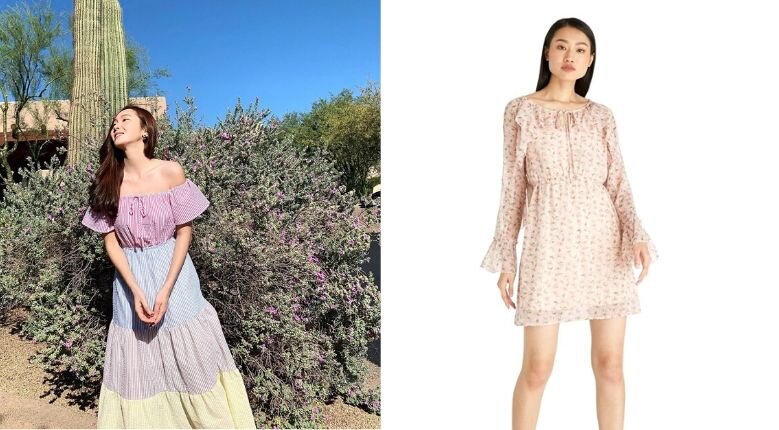 If you've been following many Korean actresses and idols on Instagram, chances are you've already noticed their shared love for ruffled dresses. Whether its a maxi, a midi or a mini, it has to have that flair for the dramatic. Some of the stars recently spotted wearing this K-style staple are BLACKPINK's Jisoo and Jennie, as well as the iconic SNSD alum, Jessica Jung (above).
Relaxed blazers for both formal and casual looks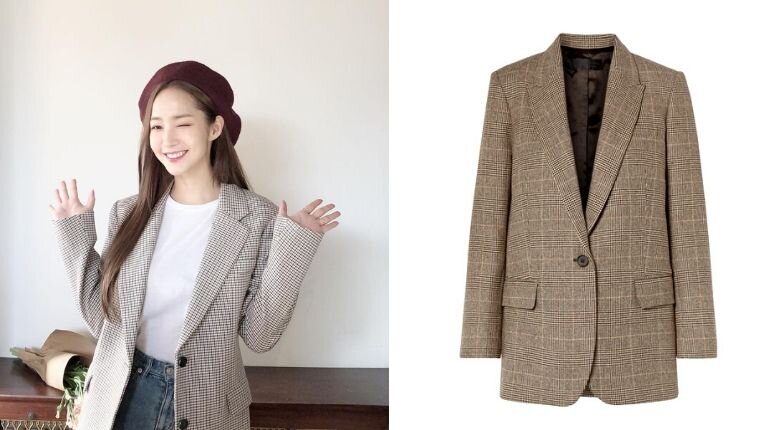 Recent K-dramas often focus more on women in the workplace, giving us a lot of office look inspirations. A common style denominator amongst female leads is the relaxed blazers. These laidback versions of the traditional are less structured around the arms and shoulders and are meant to be worn oversized. It still passes as appropriate for formal setups because of the lapels that separate it from a casual jacket or cardigan. As proven by Crash Landing On You's Yoon Se-ri, Her Private Life's Sung Duk Mi (photo above, played by Park Min Young), and Vagabond's Go Hae-ri (Bae Suzy), you can never go wrong with this on your wardrobe.
White long-sleeved top with black stripes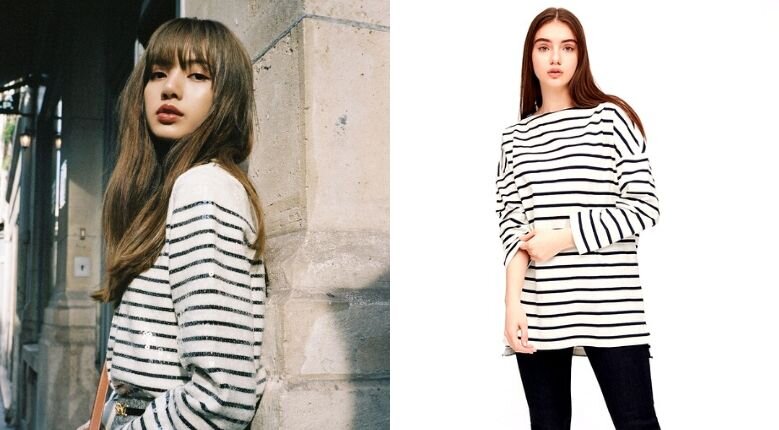 Speaking of recurring fashion pieces in reel and real life, ever notice the 'white long-sleeved top with black stripes' shirt that every Korean actor, actress or idol seems to own? We see it in BLACKPINK's Lisa's (above) off-duty look. My ID Is Gangnam Beauty's Kang Mi-rae (Im Soo-Hyang) also wore something similar. When The Weather Is Fine's Seo Kang Joon (Park Min Young) also gave it a try. It may not be from the same brand or the exact cut and style, but we can't deny that this classic colour-and-design combo is a Korean fashion must-have at this point. It's quite easy to find, too.
Chunky crossbody bag worn across the shoulder and above the waist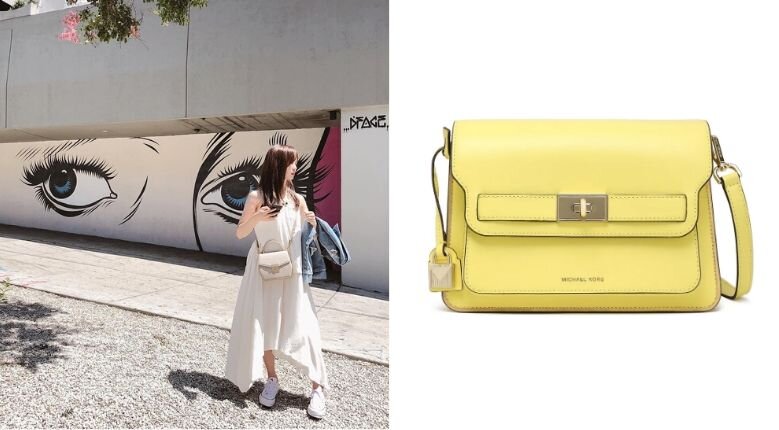 Another fashion piece we often see both on- and off-screen in Hallyu culture: a chunky crossbody bag. But it's not really the bag itself that adds Korean-ness to a look, it's the way it's worn. Cue in BLACKPINK Rosé's recent Parisian outfit, Tale of Nokdu's Kim So Hyun's (photo above) all-white ensemble, and Han Soo-Yeon's (Kim Bo-ra) look from Touch's episode three. All show chunky crossbody bags worn across the shoulder and just right above the waist. 

This seatbelt-like way of wearing bags has been a noticeable trend among Korean women. One practical reason they do this? It makes it easier to secure coats worn during fall and winter seasons. Eventually, it has grown to be a popular styling trend even outside colder months as it helps provide shape and an illusion of a cinched torso despite layered or flowy outfits typically worn in Korean fashion.
(Cover photo from: @jessica.syj)
What do you think of our picks? Let's talk more about K-fashion here.
Comments, questions or feedback? Email us at [email protected].