Wander with wonder: Go on a virtual journey with us as we detail the experiences of individuals who finally set foot on the destination of their dreams. Discover how reality fared to their expectations.
Clozetter Xinli was just nine years old when she first visited Japan. The trip, which she described as a "vanishing childhood memory", ingrained in her an idealised version of Japan at a young age. She was fascinated by the novelty items Japan had to offer then, such as the soft-serve vending machines and high-tech toilet bowls. These experiences left a strong image in a young mind that eventually grew into a fascination with the country and its culture.
It would take decades before Xinli would be able to revisit Japan again and when she did, she gained a new perspective on her preconceived notions of Japan from her childhood. Read on to know if Xinli's idealised childhood view of Japan — coupled with expectations from online photos, advertisements and movies — lived up during her most recent visit in 2019.
Eating authentic Japanese food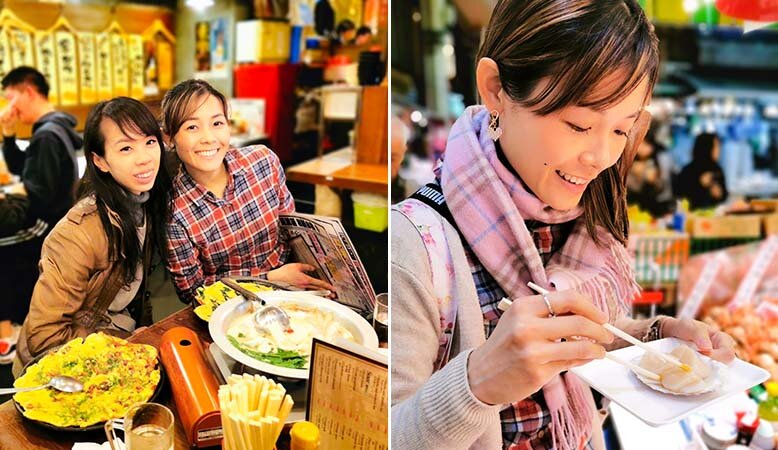 Expectation: "I expected it to be much tastier than the locally available Japanese food in Singapore."
Reality: In general, it's very different from the ones we have back in Singapore. I'm sure it is because of the fresh, locally sourced ingredients used. One memorable dish we had during our trip was this unexpectedly delicious hot tamagoyaki (rolled omelette) served at a random sushi place on the second floor of Kanazawa train station. It was so good that we ordered two plates of it.
Navigating the metro system
Expectations: "I think almost everyone thinks of the Tokyo metro and train system as difficult to navigate if you don't have a good grasp of the Japanese language."
Reality: "But actually, it's really not that complicated. Most of the frontline staff are equipped with portable translators that are able to translate about 70% of what you or they want to say (the other 20% will make you laugh a little and the remaining 10% will make you go 'huh?'). Also, the city is now much more tourist-friendly with all the language translations signs put up. When in doubt, hyperdia.com and Google are our best friends during the trip."

Visiting the magnificent Tateyama Kurobe Alpine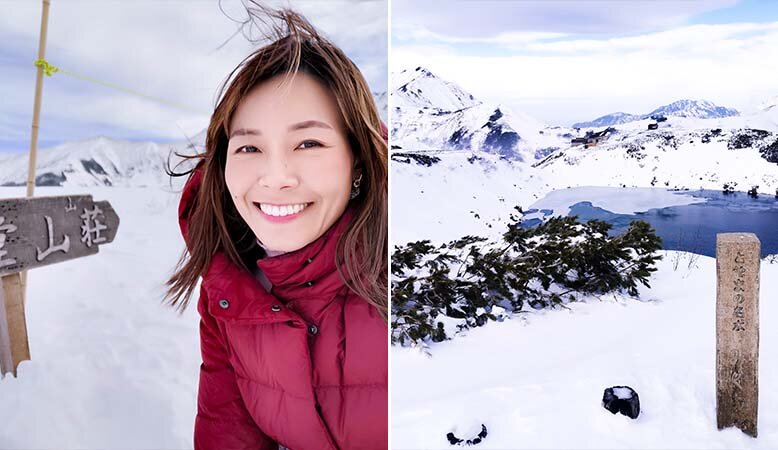 Expectation: "I have a fascination with mountains and snow, so I really wanted to go to Tateyama Alpine after a staff at the Japan Rail Cafe in Singapore shared about his experience. I expected it to be a beautiful, peaceful place."
Reality: "It turned out to be just as beautiful as I've expected and made me feel like I was back in the Swiss Alps, except that we did not have the luxury of time to hang around and enjoy the scenery. The journey also took up quite a bit of time and I didn't expect that we would need to deal with transport timings; at one point, we risked being stranded somewhere along the way back. Also, we had to deal with random strong winds. I totally crouched down on the ground in a really awkward position for safety, but it was alright, everyone else would be too busy keeping themselves safe and anchored to notice me."
Spending time in picturesque Shirakawa-go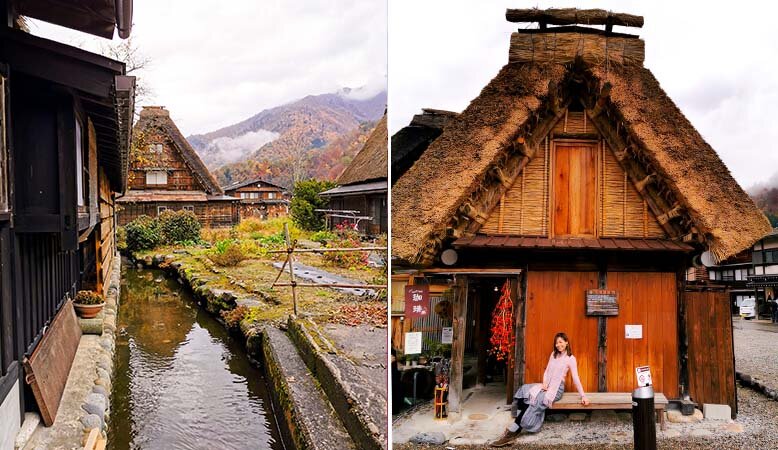 Expectation: "Thanks to all the advertisements, I imagined Shirakawa-go to be a quiet, snowy village full of fascinating sights with a rich local culture."
Reality: "I learnt my lesson. When visiting a touristy place — especially those that are UNESCO heritage sites — you really need to do solid planning and book things in advance. There weren't enough tickets for a complete roundtrip journey via public transport or shuttle buses. So, given our situation, the only way we can get there was to join a day tour group by Japan Rail. As with all tour groups, there will never be enough time to do all that I want to do and see. I was there late autumn-early winter, so instead of snow-capped roofs, many tourist buses and tourists welcomed me. Getting a seat at a popular restaurant during lunch hour would be near impossible. But it's all good because we were able to try random local snacks that turned out to be delicious."
Seeing the famous Fuji once again
Expectation: "I've been to Mount Fuji before, but it is a vanishing childhood memory. I remember it being beautiful and majestic."
Reality: "Unfortunately, we did not have much time to visit it up-close and our best and closest encounter with the famous Fuji during this trip was when we were riding the Shinkansen (bullet train). It was sunset and I saw its beautiful silhouette. It's still as majestic as I remember it to be. Some things just never change."
Exploring the bustling streets of Kyoto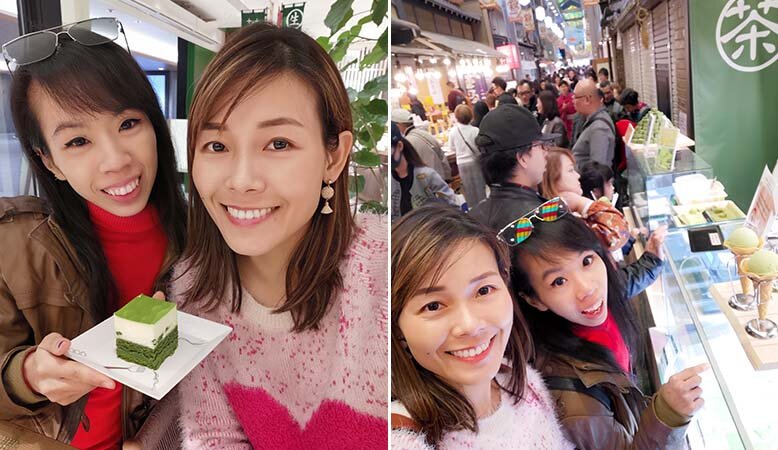 Expectation: "We expected Kyoto to be 'Matcha-City'..."
Reality: "...which was very true. I had a serious case of matcha overdose in Kyoto. There was a wide variety of matcha and it came in many forms. Trust me, you really don't need to visit every other matcha shop especially when time is not on your side. All matcha variants taste good so maybe just visit a few shops, whichever you pick, you can never go wrong.
However, Kyoto fell short of my expectation because it was crowded with tourists. Imagine walking down Orchard Road [in Singapore] on Christmas Eve, that is how crowded it was and my excitement just died at that sight. I couldn't feel the cultural part of the place because I was overwhelmed by fellow tourists in kimono and people figuring out how to walk in the Japanese wooden geta. In comparison, I really like the feel of Kanazawa, also known as 'Little Kyoto'. In Kanazawa, there are more opportunities for local interaction and it has a less commercialised vibe and there are definitely lesser tourists. I was glad that I spent a few quality days in Kanazawa.
Shopping for Hello Kitty merchandise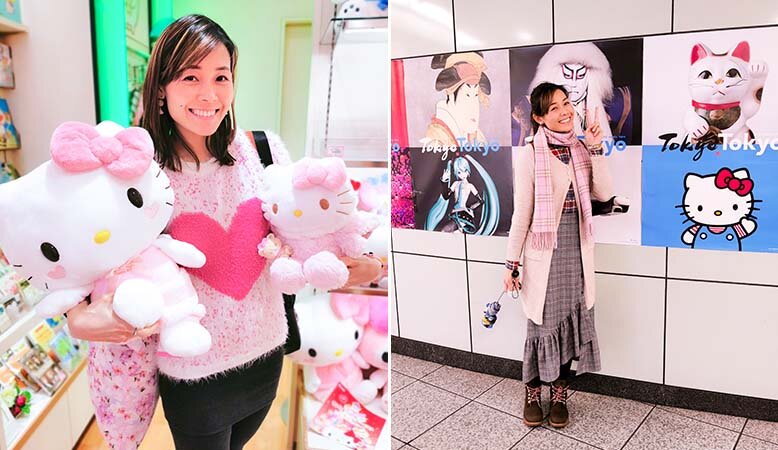 Expectation: "Because I had this notion that Japan is basically Hello Kitty land, I thought shopping for Hello Kitty merchandise would be easy and the plush designs I want will be always available. So I put it off until the end of our trip. As an avid Hello Kitty fan, early on in our trip, I actually went into every store that displayed this feline but eventually got distracted by all the other exploration that I did."
Reality: "I guess this was a case of complacency and poor time management. At the last minute when we're all packed up and ready to go to the airport, I told my best friend who was with me during this trip that I had to visit the nearest Sanrio store to quickly pick up some Hello Kitty merchandise. Imagine how shocked she was when she heard this. 'With all our luggage? We cannot miss our train, if not we'll miss our flight,' she said. But I was insistent and for a moment I thought our friendship is over.
Eventually, I was able to persuade her to wait at the Shinjuku station with all our luggage. I sprinted between the train station and Sanrio shop like crazy and made it back just in time. As for the actual shopping experience, all I can say is that Sanrio shop is the happiest place for a true Hello Kitty fan — until the moment you realised that the very plush design and size that you want is out of stock. That happened to me. So if you really want a souvenir item, just buy it when you see it and it will save you the hassle. It is worth paying a little more (without tax refund), as compared to not being able to find and buy them."
Embracing a high-tech nation
Expectation: "At nine years old, high tech toilet bowls that warm-up and wash my bottom at a push of a button amazed me so I always expected Japan to be very high-tech in every aspect."
Reality: "In 2019, I saw the improved version of high tech toilet bowls almost everywhere, which was great. But I noticed that in some aspects, Japan is still very much in tune with manual operations. For example, the purchase and validation of rail passes are still manually done. It's like we're back to the olden days when I have to show my ticket and my face to the ticket inspector before we can get aboard."
Next, find out how actual South Korea compares to its depiction in dramas.
Comments, questions or feedback? Email us at [email protected].