The way that a person designs his or her living space reveals more about them than you think — a cold, minimalistic home may signify its owner's desire for control amidst an otherwise chaotic, external environment (
Kim & Kanye's California estate
, anyone?). On the other end of the spectrum, a townhouse that's filled with vibrant touches and fanciful furnishings — such as
Neil Patrick Harris and David Burtka's
, mirrors its owner's exuberance and positive outlook on life.
Likewise, the way we put on clothes is an extension of our personalities. So, while we're keeping our fingers on the pulse of the latest runway shows and street style sites for fashion inspiration, why don't we explore how key home design trends could be translated into fashion? Ahead, we reimagine interior design trends as fashion trends so that you can take a style cue for your own wardrobe.
Simple luxuries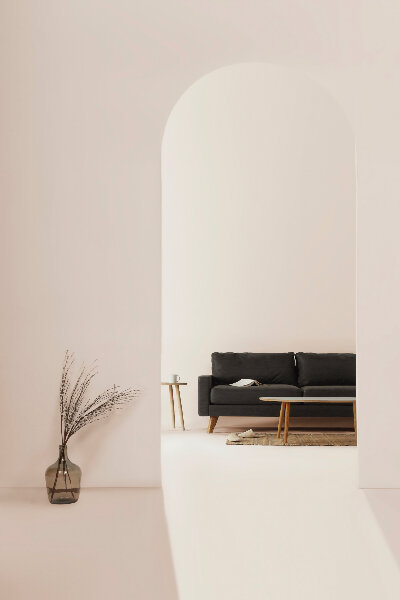 More homeowners are gravitating towards the home-as-sanctuary concept
According to leading interior design authority
Architectural Digest (AD)
, we're getting rid of the ostentatious, the look-at-me-now's and the desire to make a loud statement. Instead, what's in is modelling your living space after calming sanctuaries, where organic shapes, natural tones and sustainable materials evoke a sense of refined simplicity.
This home design trend can easily be translated into your wardrobe too. Save up and invest in quality wardrobe essentials which are made to stand the test of time. Your attire might not be clamouring for attention, however it'll still speak volumes about your personal style. Los Angeles based label
Re/Done
exemplifies new luxury with its chic yet sustainable range of clothing and does an excellent job in showcasing the power of the classic, white tank.
Performance fabrics


Furniture that's made with performance fabrics are suitable for families and pet-owners as they're easier to maintain
Interior designers are experts at marrying design with functionality.
ELLE Decor
spoke to industry veterans and they're predicting that performance fabrics will become a key ask of homeowners this year. The modern-day living room couch will feature liquid-repelling and exceptionally durable qualities instead of natural fibres such as cotton and linen.
This also rings true for our choice of clothing, where form and function should go hand-in-hand to suit the dynamic lifestyles that we lead today. Japanese retailer
UNIQLO
has consistently offered quality basics which are designed to work across different scenarios, be it exploring the great outdoors or lounging in casual settings. Case in point:
this oversized parka's pastel pink hue goes seamlessly with neutrals, plus it's designed to keep you dry with its water-repellent coating.
Japanese influences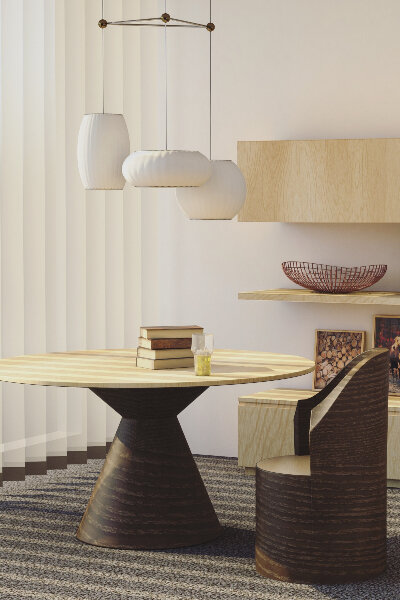 Accents which feature angular shapes and origami folds are a nod to Japanese design
As more of us around the globe adopt a minimalist approach to living, it's only timely that we look to Japan's traditional home designs which are typically regarded as simple yet asymmetrical. Apart from bamboo, wood and rice straw,
angular shapes and origami folds have also become increasingly popular as well, according to
Architectural Digest.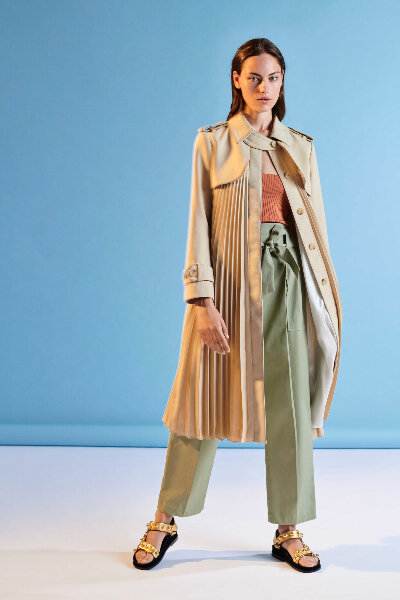 Pleats, please. Sandro's version of the trench coat features origami-like pleated details
Renowned Japanese designers such as Issey Miyake and Junya Watanabe may have first explored origami-style designs in the early 2010's, but it's never too late to incorporate this trend into your style repertoire. Affordable luxury brand Sandro's Spring/Summer 2020 take on the trench coat includes pleated details that remind us of Japanese paper fans.
Animal prints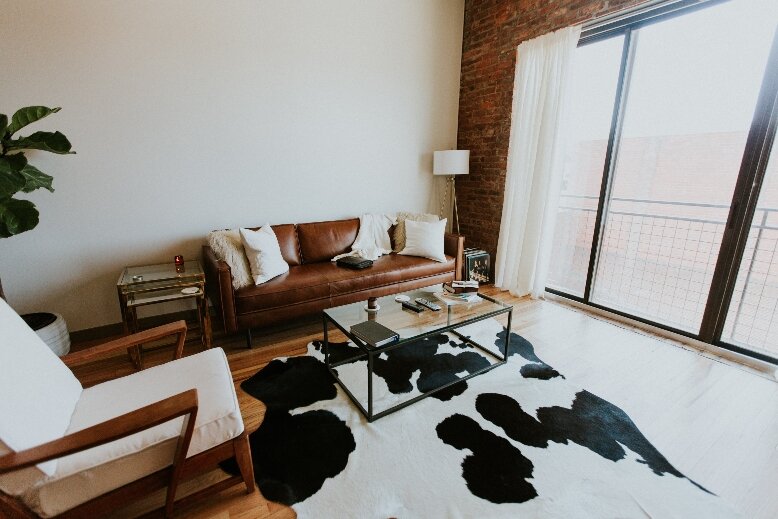 Animal prints are no longer solely reserved for the flamboyant crowd
Who knew that Cruella de Vil would be influencing our wardrobe decisions for the year? But beware as animal prints can go from "fun and fashionable" to "vulgar and tasteless" real quick when attempted carelessly. Home improvement inspiration site
Real Homes
reveals that the trick to nailing this trend is to inject small doses of it across your living space. Do away with outlandish, ceiling-to-floor dalmatian print curtains and opt for a small leopard print throw on the couch, or a zebra print rug in the bedroom instead.
Multi-label store
& Other Stories'
leopard print blouse matches perfectly with white jeans as it does with a khaki, safari-style skirt. Always remember: a good animal print should be elevating your entire get-up instead of making you look like an aspiring cougar.
Wonder wall(paper)


The use of botanical wallpaper helps to create an inviting, indoors-as-outdoors space for the home


If you're not quite ready to commit to a full-blown paint job for your home, you'll be glad to know that wallpapers are making a major comeback this year and this time, they look nothing like the old, dreadful prints that you're accustomed to seeing in your granny's home. Interior decorating magazine
House Beautiful
reports that botanical wallpaper designs fulfil the rising demand for nature-inspired elements. For us, we're betting on the resurgence of whimsical prints as they bring back a sense of nostalgia.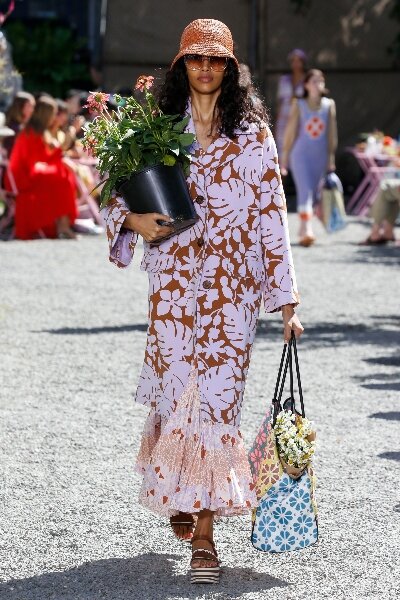 Flower power is in full bloom at Kate Spade's Spring 2020 show
This trend ain't suitable for the wallflowers — in fact, it's made for those who embrace print-tastic outfits with confidence. Taking style cues from
Kate Spade's
Spring 2020 show, we spotted fun, botanical prints which would look right at home on a jacket as they would on the bathroom walls (in the best possible way).
Comments, questions or feedback? Email us at [email protected].