Rom-com protagonists are, in a way, aspirational figures. And it's not hard to see why. They have swanky apartments, exciting lifestyles, and, of course, stylish wardrobes. It doesn't matter if they're an ingenue or a sophisticate, leading ladies always have a covetable fashion sense — no matter how varied their styles are. Over the years, some looks have become iconic enough to be a Halloween costume. While we may not focus on the plush apartment space yet nor that zesty outlook in life but we can sure steal their style.
Ahead, some cues on how to dress like Holly Golightly, Annie Hall and many more of our favourite rom-com protagonists.
Ready your LBD like Holly Golightly
Breakfast At Tiffany's gave us one of the most iconic fashion moments in film. Even Audrey Hepburn herself is widely remembered by the opening scene of this 1961 classic rom-com where young socialite Holly Golightly eats a croissant and drinks coffee in front of a Tiffany & Co. boutique while dressed to nines in a simple Givenchy little black dress matched with a collar pearl necklace. Although this is the scene most recalled by audiences, let's not forget that Holly actually wore other elegant LBDs throughout the film; another favourite look is the one she wore at Sing Sing where she relayed the "weather report" (59-year-old spoiler alert: it's a coded update on illegal drug shipments). In this ensemble, she paired a simple black dress with a sophisticated brim hat. So chic!
Get this look: You can always thrift for a nice LBD, but if you feel like splurging, you can consider this beautiful minimalist and sustainably made "Carlotta" dress by Casasola.
Step into a slip dress like Jenna Rink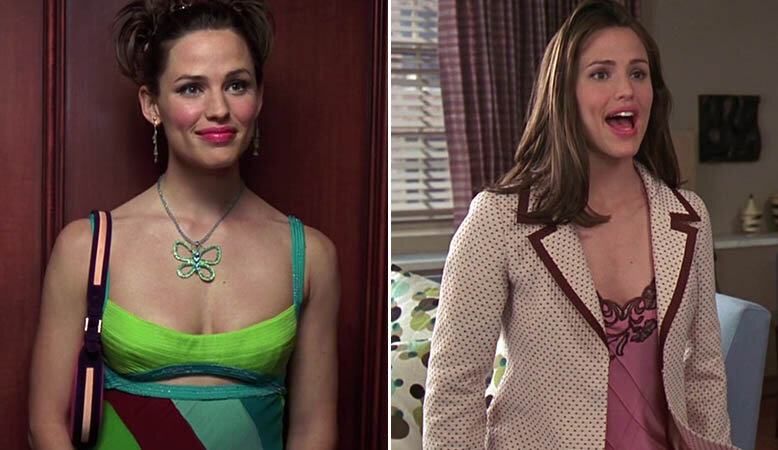 Thirty, flirty and thriving protagonist Jenna Rink sure knows how to rock slip dresses. From the '80s-meets-'00s yellow green-hued Versace dress that she wore while dancing to Thriller to the satin pink sleepwear worn under a polka dot blazer, the movie is filled with slip dress styling inspo. Very useful now that this piece is getting the spotlight once again.
Get this look: Recreate one of Jenna Rink's look with a delicate slip dress and cute oversized blazer from Pomelo Fashion.
Bring back backless like Andie Anderson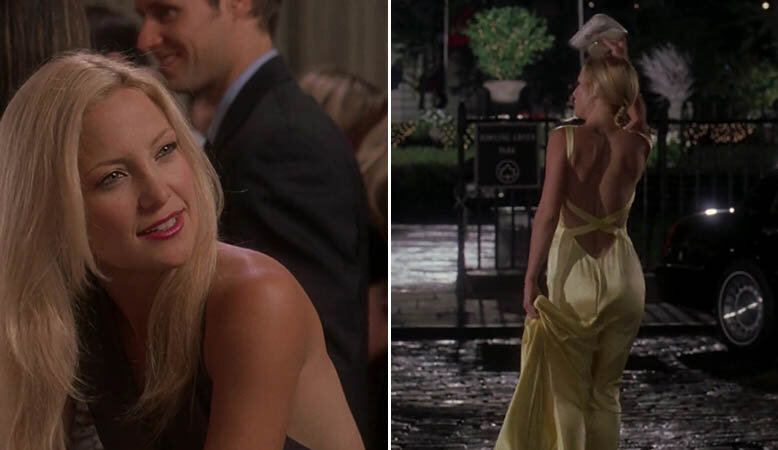 How to lose a guy in 10 days? Not with elegant backless dresses, that's for sure. Kate Hudson's Andie Anderson is a cool girl who loves wearing fun, sultry ensembles that are actually easy to copy if you have the right pieces. Out of all her looks in the film, we must say that our favourite is the yellow satin dress she wore at the gala and sang You're So Vain in.
Get this look: It's hard to find a dupe for that yellow "Andie dress" but this piece by Harmur is close enough and just as beautiful.
Go pretty in polo shirts like Annie Hall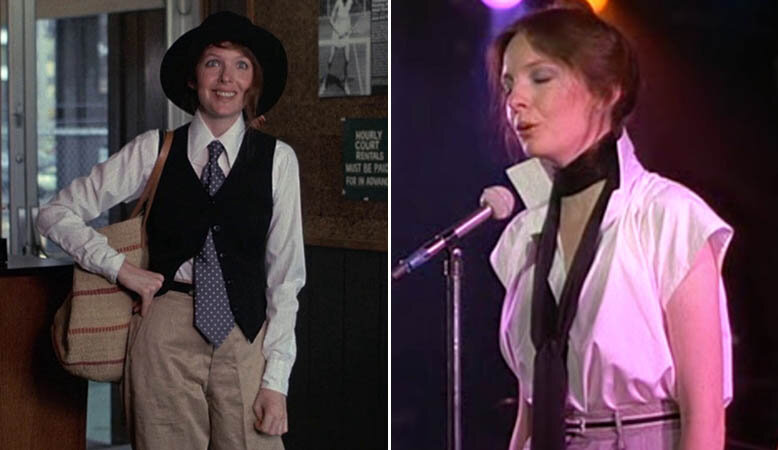 Annie Hall shows us that a plain old polo shirt can be worn in more fun ways than one. You can even take some traditionally masculine clothing and give them a new spin. Just look at how she experiments with vests, ties and belts. Her looks were beyond her time, as was her character!
Get the look: Need to restock your polo shirts? Check out our curation here.
Jazz up your sweater looks like Harper Moore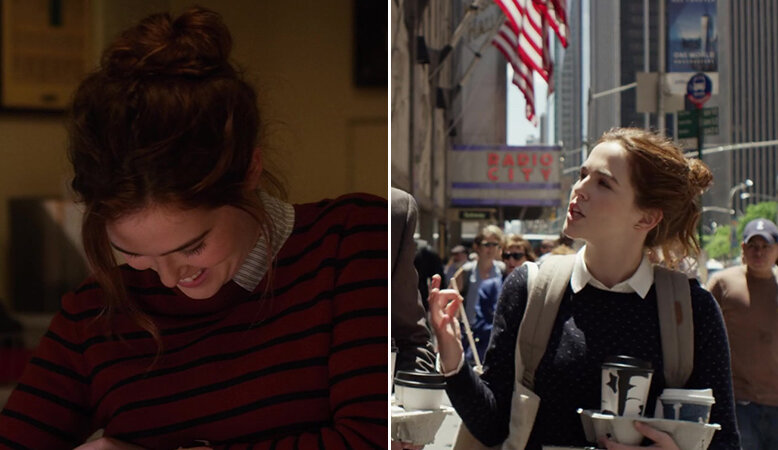 As an assistant to a demanding boss, Harper is often dressed in functional clothing that usually involves a sweater. Although her look's formula is a little basic, she still jazzes it up by pairing patterns together, like stripes on stripes. If you're as much of a busy bee as her, you can take some bits of inspiration for days when you really need to save time but still look good and ready for a meeting.
Get this look: You'll be glad to know that ZALORA has some awesome sweater pieces. You can also take a look at our sweater weather curation here.
(Cover photo from: kelly samuel via Pexels)
Next, check out our Netflix picks for this month.
Comments, questions or feedback? Email us at [email protected].