Like any other events scheduled this year, holiday celebrations will be a little more low-key and intimate — but that doesn't mean your outfit should be. Missing the boisterous festive vibe of this season's parties? Make up for it with an ultra-glam look. Whether you'll be celebrating with your loved ones in-person or via digital means, here are some holiday wardrobe picks you can don on to dazzle your way through the season.
For the organiser: pretty easy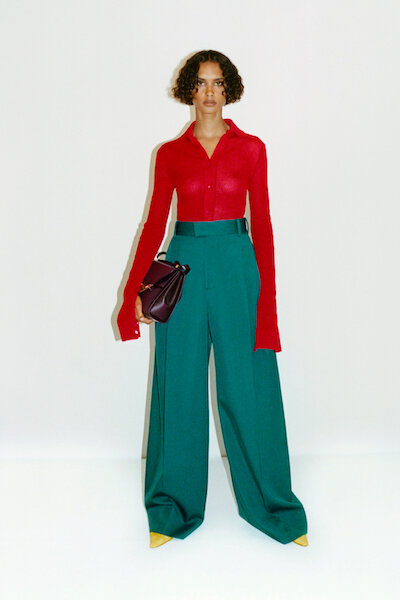 If not for you, there will be no party to attend to. You're the person who initiates plans and organises the whole event for your friends and family. You're the one who thinks of everything and everyone. Case in point: you do food assignments but is ready if someone comes empty-handed. As the hostess with the mostest (things to do), the perfect outfit for you is one that is effortlessly chic, easy to slip into and allows freedom of movement — like the Bottega Veneta's Wardrobe 01 look.
For the seasonal foodie: let it flow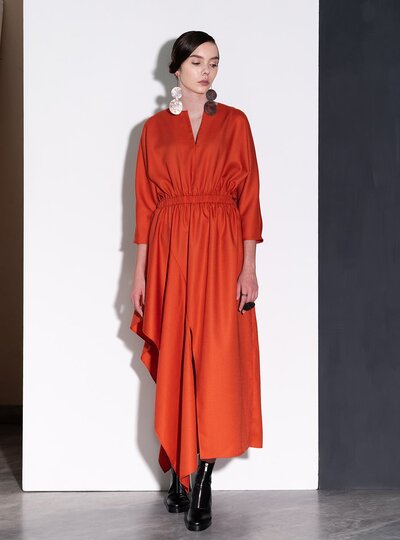 Oh, there's food? You'll be there. Forget cheat days, you have a "cheat season". This holiday season is like a never-ending buffet for you thanks to all the delectable treats that will be served (or delivered) by your loved ones who also happen to be talented cooks at the same time. You know what to do. All you need is a little wiggle room to make some space for the feasts, like the Peggy Hartanto Footprint Dress. You'll save working out for later. In the meantime, here are some cute workout outfits you can check out.
For the jolly spirit: an eye-catching piece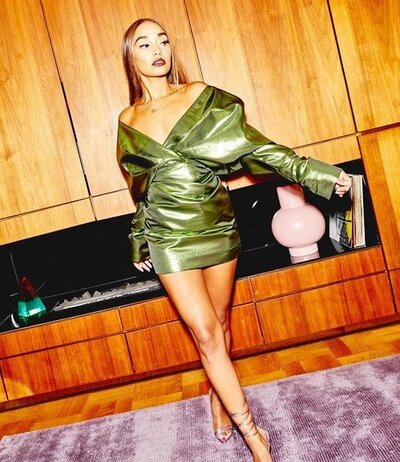 Calling all the jolly souls! The first one to bring out the tambourine, start a conga line, and hit a perfect score on the karaoke machine while singing Mariah Carey's All I Want For Christmas Is You. You're a little sad that carolling may be limited this year but there's always your beloved family to serenade to. Without your infectious laughter and cheerful spirit, holiday parties might be a little drab. Take it to the next level this year and pick an eye-catching outfit that is just as jolly as you like this metallic cocktail dress from ASOS.
For the drama mama: extra on embellishments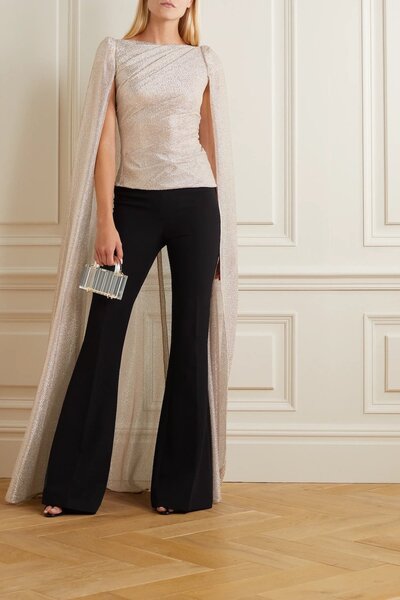 Bring on the drama! Because when better to do that, right? Holiday gatherings are your time to shine. It's that moment of the year when it's totally justifiable to bring out the excess and show it to the world (or a few of your relatives and friends — who means the world to you, right?). Go on, put on an extra outfit such as this Talbot Runhof piece with a dramatic metallic drape that's fit for the OTT star that you are.
For the documentarian: comfy, understated glam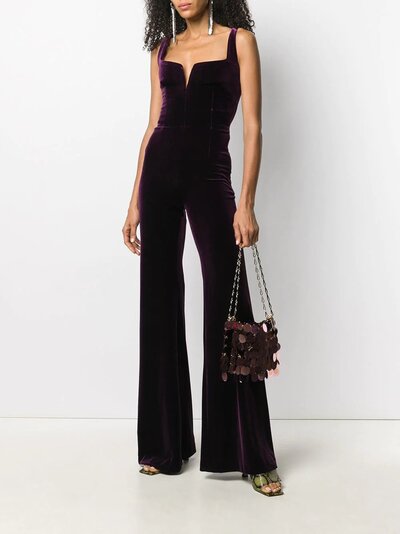 Always armed with a camera on hand, you're the assigned photographer for gatherings. It's a nice role and your introverted self is quite thankful for that. Because, hey, who's gonna take a picture? It just gets a little overwhelming once everyone starts handing out their phones to you requesting a group photo or a boomerang Instagram story. But other than that, it's a sweet gig and you're glad to dress for the role. Looking for something glam but understated and still totally comfortable? This stylish velvet jumpsuit from Galvan has your name on it.
(Cover photo from: Bottega Veneta)
Next, check out these fashionable cardigans for this season.
Comments, questions or feedback? Email us at [email protected].