From visiting historical sites to finding the best authentic cuisine, travelling is one of life's greatest adventures. Our "Travel Notes" series features travel itineraries from real people as inspiration for your future escapades.

To many, Greenland is a mystery. Not many people from our region visit this faraway place. And there's a reason why: it's remote — you need to take multiple flights to get there and it's a very expensive destination to travel to. But despite these factors, it's still worth a place on your bucket list. Magnificent arctic scenes, unbelievably fresh seafood, and a chance to see the Aurora Borealis are just some of the many reasons why you should visit this astounding territory at least once in your life.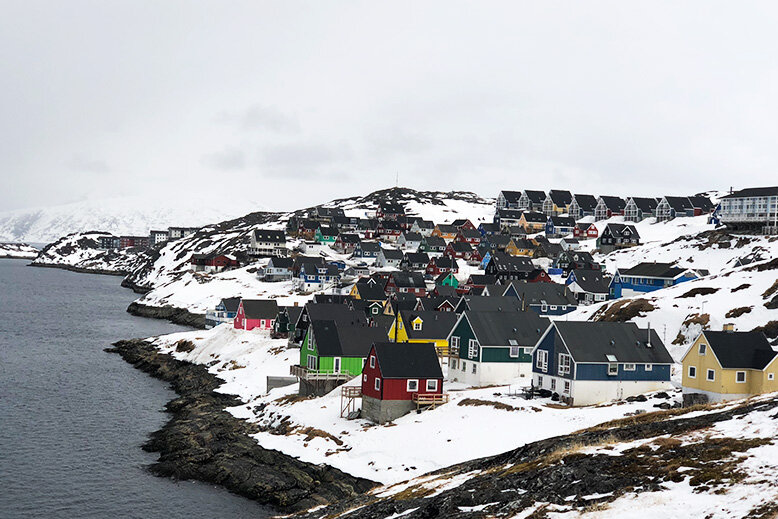 To get a clearer picture of what awaits you when you visit Greenland, one of Clozette's Digital Imagery Creatives, Zweden, shares her month-long adventure in Nuuk and its outskirts. Ahead, details of her trip and some of her tips.
Preparing for the trip
Access
Singaporean and Malaysian passport holders do not need a visa to enter Greenland. Just make sure to prepare travel documents upon arrival at the border.
On the other hand, Philippine passport carriers like Zweden need to secure a Schengen visa. She applied for a Danish Schengen Visa since Greenland is part of the Kingdom of Denmark. Her application was sent directly to the Visa Facilitation Services Global. The requirements to apply for a visa are listed here.
Getting there
To get to Greenland, Zweden had to take a long journey. First, she had to embark on a 12-hour flight from Manila to Istanbul. They stayed at the Turkish city for a three-hour layover before boarding another five-hour flight to Copenhagen. From there, they took a plane to Kangerlussuaq, the biggest international airport in Greenland. Take note that only two airlines can enter the territory: Air Greenland and Iceland Air, so prices can be pretty steep. How much exactly? According to Zweden, the total cost of all the flights amounted to around Php130,000/~USD2,600. "From Manila to Denmark, a round trip ticket costs more or less Php60,000/~USD1,200. Then, the flight from Copenhagen to Kangerlussuaq is worth about Php70,000/~USD1,400. All flights were economy seatings," she shares.
Wardrobe essentials
As Zweden was in Greenland to shoot for a film, most of her hours were spent outdoors, which meant battling low temperatures. Her must-haves include UNIQLO HEATTECH innerwear, parkas, waterproof jackets, pants, and shoes. When in Greenland, it's important to have waterproof items so you can be ready when there are bouts of light snow rains. Other accessories that you must not forget to pack are gloves, masks, hats or beanies, and neck warmers for more protection from the cold.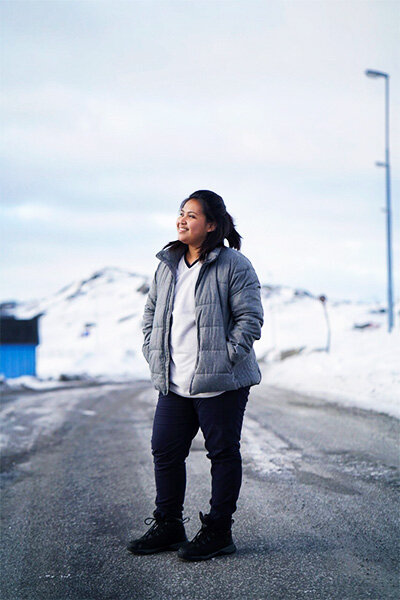 Zweden also emphasises hydration. "It's a very cold place, so it's important to hydrate your skin often to avoid painful cracking," she shares. Her skin saviour was Clinique's Moisture Surge™ 72-Hour Auto-Replenishing Hydrator and Nivea Crème. For lips, she prefers Labello, which she bought in Greenland at a Matas store.
Other things to note
Zweden highlights that setting a budget is a must when visiting Greenland. "A trip to this place requires a significant amount of money. It is quite expensive in Greenland since almost everything is imported," she says. Greenland uses the same currency as Denmark, which is the Danish Krone (DKK). The current exchange rate is 1 USD = 6.71 DKK.
As for communicating with locals, there is a bit of a language barrier. Most speak Danish and the Greenlandic language but there are some who can speak English. "In any case, Google Translate was very helpful to me. Download it," Zweden shares, adding that WiFi in Greenland is very fast so there's no need to worry about connectivity.
Getting around and finding a place to stay
Accommodation
Zweden was part of party of 22 people. "We had to split the group into two groups; the first group including the key staff and actors stayed at Hotel Sømandshjemmet," Zweden shares, saying that a standard room at this place cost DKK1,165/~USD180 a night.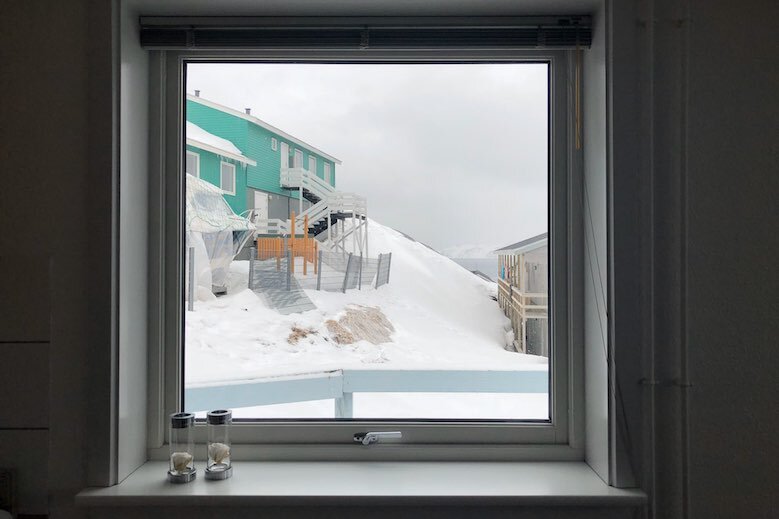 The second group got accommodations at Vandrehuset. "It's an apartment and we got two houses for the rest of the crew. Each night cost us around DKK2,200/~USD340," she says.
Transportation
There are buses and taxis in Nuuk but, in general, public transportation is very sparse in Greenland. Most travel by car, boat and even helicopter. During Zweden's stay, they rented three cars with no driver provided. "Thankfully, my Philippine driver's license was honoured," Zweden says, allowing her to drive around the territory for a month.
Where to eat
In Greenland, popular fast food places like McDonald's and Burger King are nowhere to be found. Because of this, you really have to immerse yourself in the local cuisine. "We were able to dine at almost every restaurant in the city since we stayed there for a month and I certainly have recommendations," she says, adding that Nuuk is a hotspot for good restaurants with most serving delicious, fresh seafood dishes like whale sashimi and king crabs.
As an alternative to her fast-food faves back home, she frequented Farmers Grill and Take Away. "It's a place that serves juicy sausage sandwiches, burgers, chicken wings and crispy french fries," Zweden shares, mentioning that each meal here set her back for only DKK50/~USD8.
If you're in the mood for steak and ribs, Bone's is the place to be. "It's a restaurant specialising in American dishes. Prices are also quite reasonable. DKK90/~USD14 will be enough to fill you up," she says. You may think that's quite expensive but it's actually a good deal, especially when you compare it to how much one meal costs at her other favourite places.
At Mary's Kitchen, a fusion restaurant that serves Greenlandic cuisine with a touch of Filipino culinary staples, dinner will cost you around DKK110/~USD17. "This restaurant is really close to my heart because the chef and the owner of the resto is a Filipina. We were surprised and thrilled to find Filipino dishes on the menu like adobo, lamb sisig and even shawarma wraps similar to the ones sold on the streets of Manila," she recounts.
Another must-visit restaurant on Zweden's list is Café Wok, also an Asian restaurant in Nuuk. She recommends their crispy fried chicken, a go-to when feeling peckish. Meal prices start at DKK89/~USD13.50.
For more indulgent bites, she recommends Café Esmeralda. "I always order lamb chops with mashed potato and freshly squeezed orange juice," Zweden says, but cautions to be prepared as some dishes may cost up to DKK1,300/~USD200.
If you're on a tight budget, you can also find decent ready-made food at local groceries. In Nuuk, there are only two major grocery stores: Brugseni and Pissifik; both are located at the only mall in Nuuk which is called Nuuk Center.
Must-see attractions
"It was my first time to travel to an Arctic country, so seeing a city constantly covered in snow is already an attraction for me," Zweden says. She muses about the quaint houses with brightly coloured facades lined up next to each other, a sight that looks straight out of a screensaver. As someone from a tropical country, spending time in Greenland is getting to experience how the other half lives. It's a peaceful place, far away from the bustling metropolis she grew up in. The change in scenery is enough of an attraction for anyone seeking to shake up their life.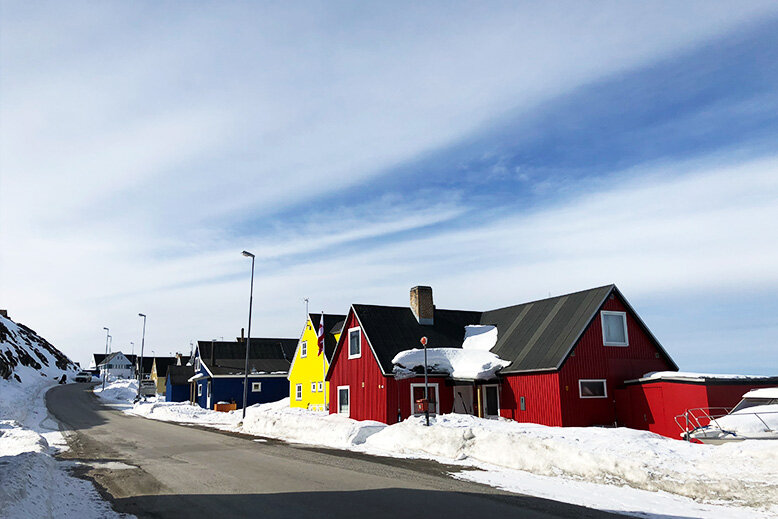 Strapped for time since she spent most of her days in Greenland shooting a movie, Zweden was able to visit only the most famous landmarks in Nuuk. "The City Center is very small and you can roam around the whole area by foot," she says. Some other tourist attractions she was able to visit were the monument of Hans Egede, which sits on top of a hill at the City Center and the statue of The Mother of the Sea.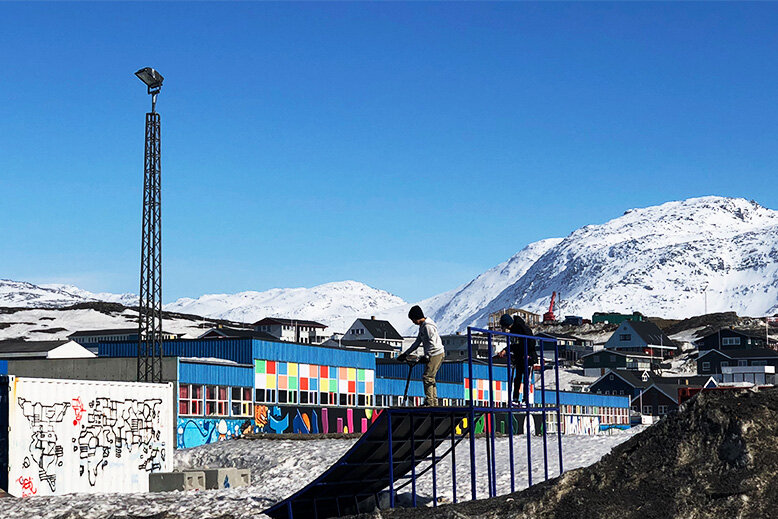 She was also able to roam around the outskirts of Nuuk where they were able to sail in the peaceful waters of Greenland.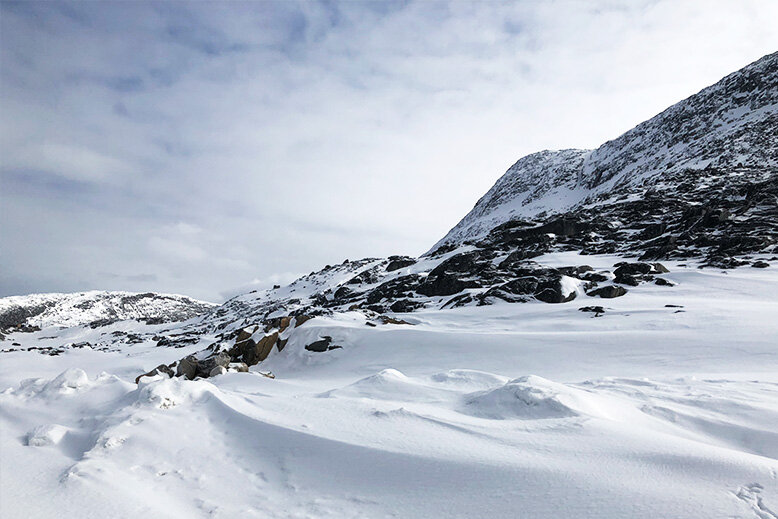 The highlight of her trip? Seeing the Aurora Borealis, of course. "It was almost spring when we visited Greenland and some of the ice was already melting. Luckily, I still got the chance to catch the Aurora Borealis and it was definitely one for the books," Zweden says.
Overall, she says that while Greenland is not the most glamorous destination, it's definitely a remarkable place — even more so for people hailing from tropical cities. "When you get a chance to visit Denmark or Iceland, be sure to put Greenland on your itinerary. It's expensive but worth it," she says.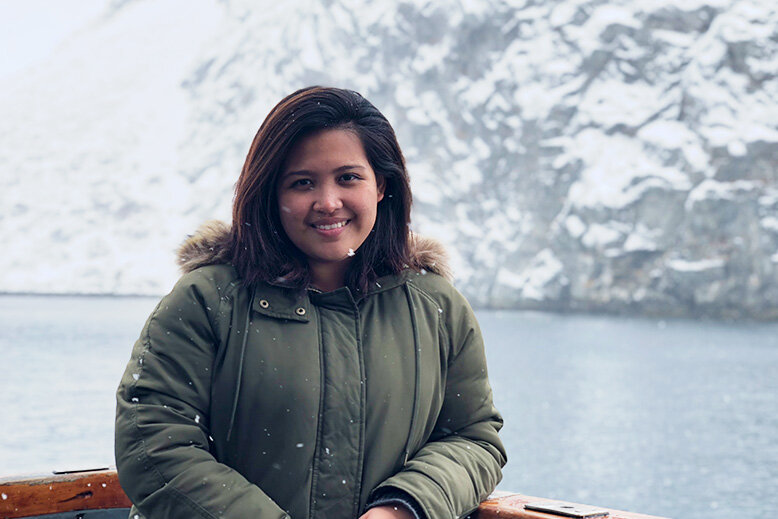 Photos from: Zweden Obias, unless otherwise stated
Editor's Note: Due to the ongoing threat of COVID-19, it's important to practice precautionary measures when attending public gatherings. Practice proper coughing etiquette, wash hands frequently with soap and water and disinfect with alcohol, and avoid contact with individuals exhibiting flu symptoms. Click here for more information from the World Health Organization.
Comments, questions or feedback? Email us at [email protected].