2020 may not have been the most ideal year. Even so, that didn't stop the beauty and fashion industries to give us our fill of the most interesting releases and news that fit our 'new' normal. But which trends piqued worldwide interest the most? Google's top beauty and fashion searches for 2020 reveals them all. Here they are summed up.
It's all about hair for top how-to beauty searches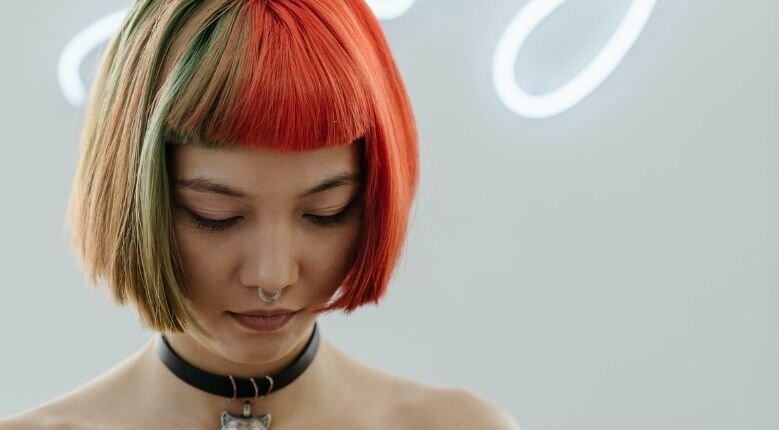 With the pandemic putting a halt to all our activities, hair grooming was — and still is — undoubtedly one of the most affected. That's why it comes to no surprise that almost every how-to when it comes to hair cutting and styling dominated this year's Google top beauty searches.

'How to cut men's hair at home' is at first place, followed by 'how to colour your hair at home', 'how to fade hair' and 'how to style curtain bangs'. Even looking up ways to properly trim locks at home was a trend.
On the styling department, 'how to do knotless braids' was the seventh most searched keyword out of the eight entries about hair alone in Google's 2020 beauty searches.


Dermaplaning makes a comeback from 2017

If there's something we didn't expect to pop up in this year's top searches, it's people being interested in doing dermaplaning at home. In case you don't know what it is, the trend boomed back in 2017. You basically scrape off dead skin from the skin's surface with the use of a scalpel or blade. It may sound scary, but it's similar to removing peach fuzz from your skin to help makeup and skincare apply better.

There's no definitive reason as to why dermaplaning at home secured a spot in this year's top results, but we'll take a stab at it and assume that (1) it's inspired by the growth of interest for self-care and self-treatment methods to do at home and (2) maskne and other skin issues that rose during this period.
Laid-back dressing is an unsurprising fashion search favourite
With 2020 giving us no option but to limit our outdoor escapades, laid-back looks inspired by indie style, retro fashion, and 90s streetwear and that champion loose wardrobe staples and stylish tracksuits made it to this year's top Google fashion searches.

Besides practicality, we argue that chill throwback trends also made it to the list because of social media content inspired by fashion from the yesteryears posted during the stay-at-home period. Yes, TikTok, we're looking at you.

E-girl style continues its reign from 2019
Speaking of TikTok, the shift brought about by 2020 ensured
E-girl style
's place in this year's searches as well. Retaining its spot in Google's top searches from
last year
, E-girl style and the increased interest over it this year can also be tied to its references from retro trends such as grunge, scene, and emo from the 90s and 00s. Do you think it'll be one of 2021's biggest trends yet again?
Next, be inspired to head towards 2021 with these motivating words of wisdom.
Comments, questions or feedback? Email us at [email protected].