With the help of Visit Finland and Finnair, we visited visit the Finnish filming locations of the hit 2019 movie Yuki no Hana and tried out winter activities in Levi, Lapland and Helinski.
Getting a superb view of the Aurora
Yuki no Hana's heroine, Miyuki (played by Ayami Nakajo), has a dream of seeing the Northern Lights in Finland. Since this visit was during the Aurora observation season, I thought it would be nice to catch it too. However, because it's a natural phenomenon, it's often difficult to get the chance to observe the Northern Lights. We hear travellers say things like, "I stayed for three days but only saw it once," or, "I couldn't see even if I tried so many times."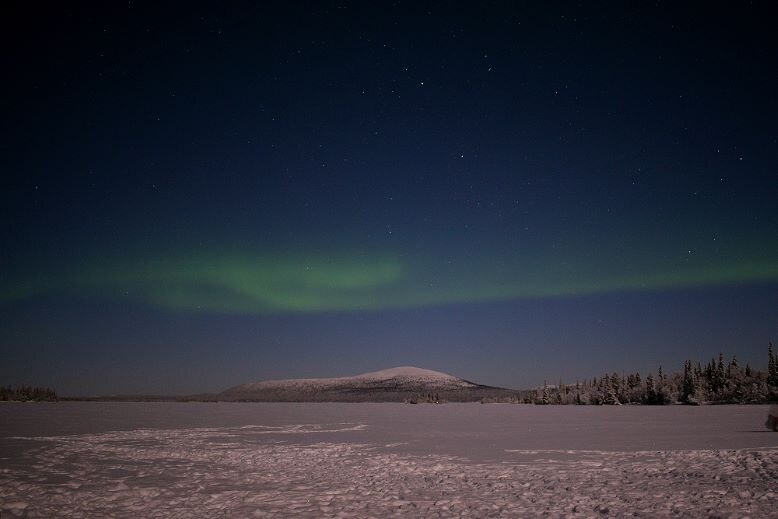 The lights occur in the Aurora Belt area of the Arctic Circle in clear weather and dark nights — around 150 nights a year from September to March. Levi, the centre of Northern Finland's Lapland, is the perfect location for such observations. In late January, when I visited, it was around -20 degrees every day and the weather continued, so I was excited and expecting to see the aurora.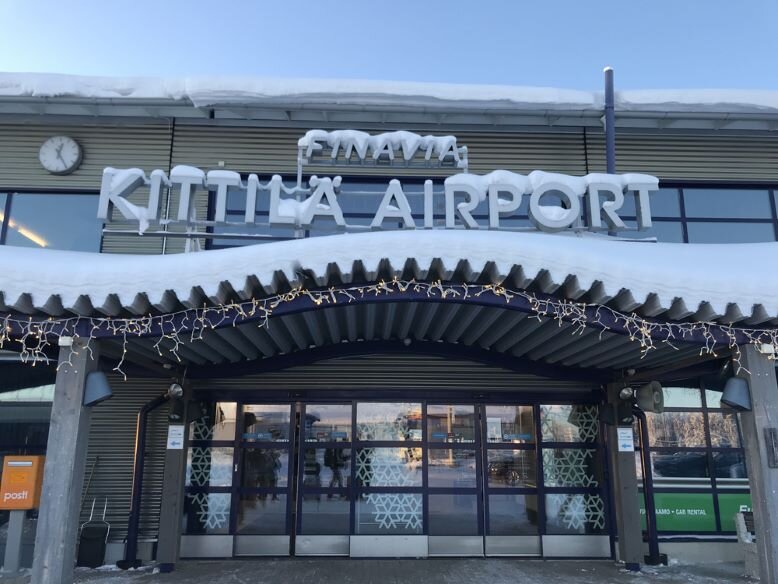 Lapland's nearest airport, Kittilä Airport, is approximately 1.5 hours by plane from Helsinki, the capital of Finland. Before we went to see the lights, first, we got ready with a meal. I had a salmon soup from the popular seafood restaurant, King Crab House. The taste was a little bland, but the salmon was plump and warm.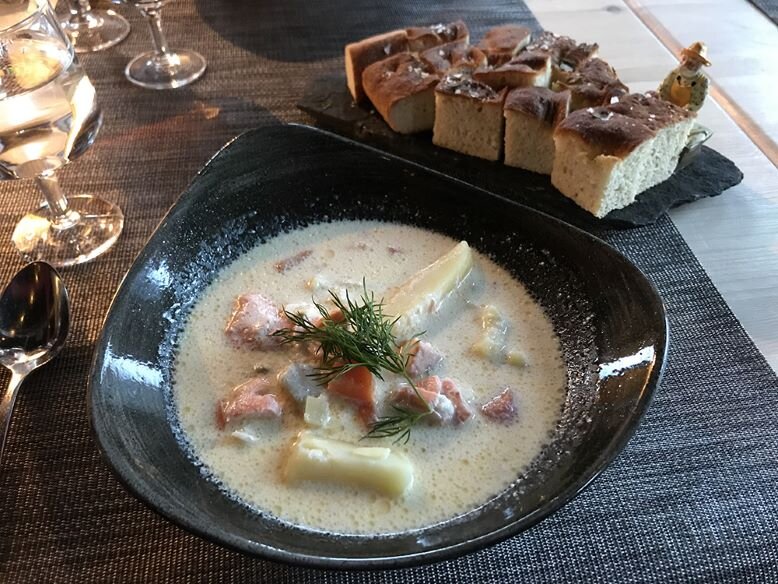 And, in preparation for long-term aurora observation, we rented out winter clothing at PerheSafarit. Clothing can be rented for EUR7 a day (~JPY875) or EUR45 a week (~JPY5600). Meanwhile, snow boots were EUR5 a day (~JPY625 yen) and EUR30 euros a week (~JPY3750).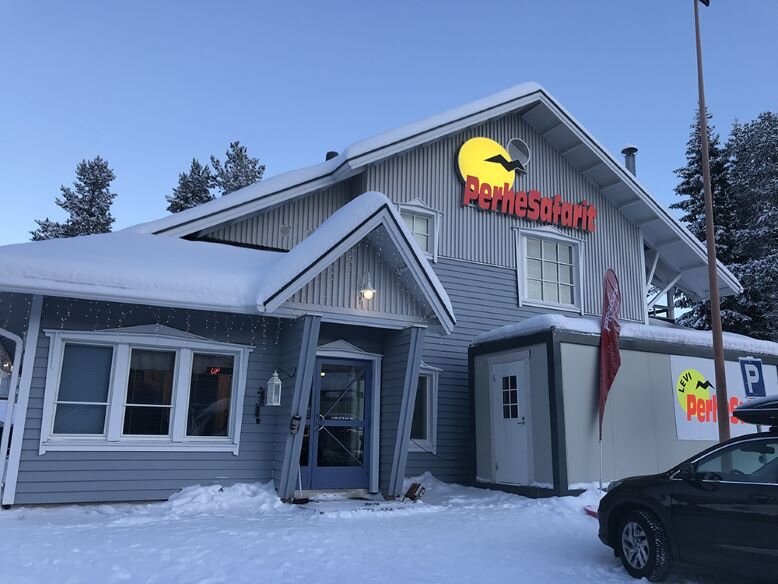 We prepared the rented clothing, fully protected ourselves with a knit hat and a neck warmer, and finally went to the aurora observation! In this tour, we were guided by the Arctic Frontier's tour guide, Juha. They also lent us a digital camera, with the shutter speed and ISO sensitivity already adjust to optimum settings, as well as a tripod. The tour price is EUR180 per person for four hours (up to 8 groups).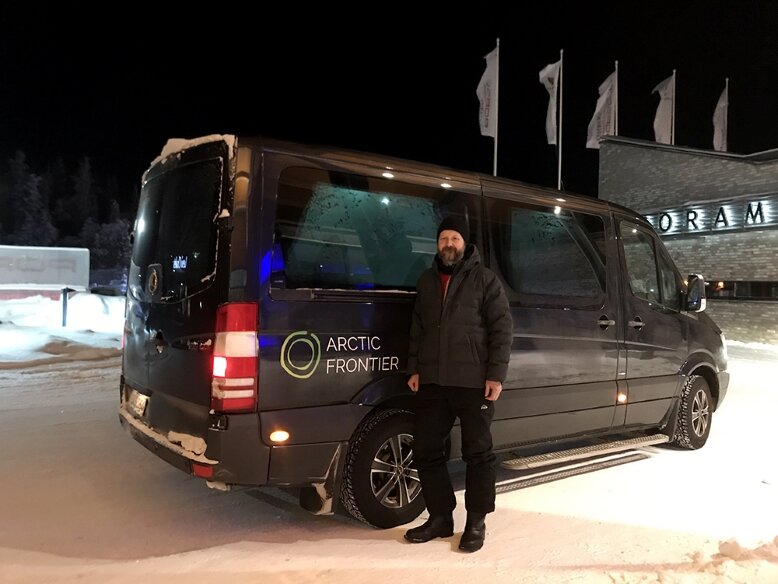 Driving the car for about 30 minutes, Juha says, "the probability of seeing the northern lights is high tonight!" That immediately raised our expectations.
And indeed, I was able to easily see the aurora. With my naked eyes, I enjoyed a clear, superb view. I was impressed with the beauty of the mysterious sight shining in the night sky. In order to capture this scene with the camera, I practised the shooting method taught by Juha. I released the shutter once, then released the second shutter 5 seconds later, and I was able to take such a wonderful aurora photograph.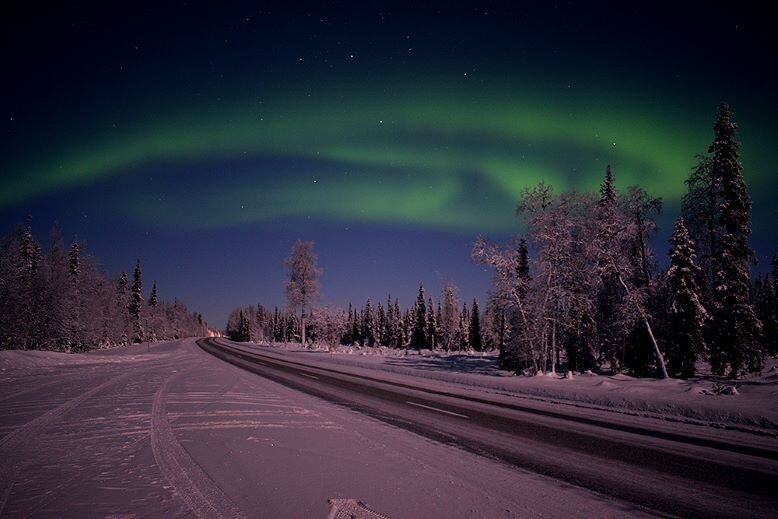 I tried to get a photo of me in front of the lights, but the temperature that night was -25 degrees. It was so cold that I couldn't stand still for five seconds, so it ended up blurred. But I was so lucky to get to worship the Northern Lights on my first try!
Later, Juha says he "has a better place for the Aurora Watch," and drove the car for about 30 minutes to Pallas-Yllästunturi National Park. Certainly, here, there was nothing blocking the Northern Lights, but it was thinner than the ones seen earlier along the road.
Opposite the Aurora Lights was an (almost) full moon! This was also a superb view, so when I took a picture, I was able to capture such a landscape that looks straight from a picture book. It's my favourite shot.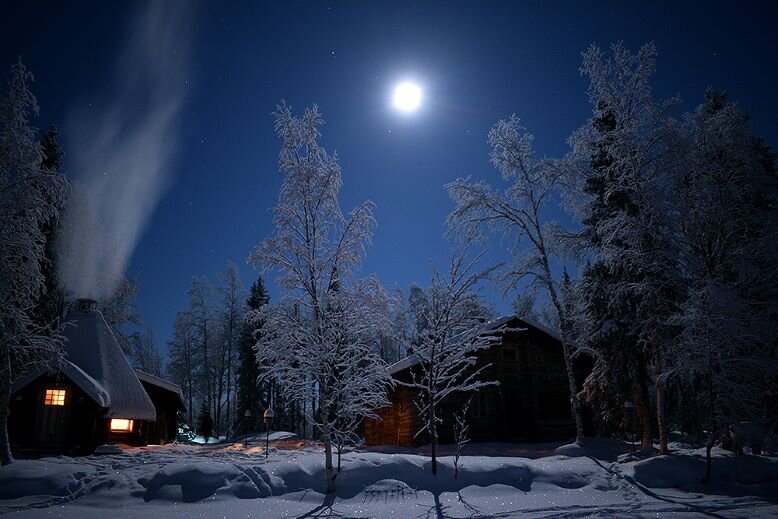 The building on the left of this photo is a Kota, a tent-shaped hut by Sámi people, an indigenous group from Lapland. Juha lit the fire in the hut and served warm mixed berry tea and his wife's homemade chocolate brownie. As I said many times, the temperature of that night was -25 degrees. Even though I was wearing winter clothing, just 10 minutes of standing outside, froze my eyelashes and toes. With that, it felt like the Kota was heaven and Juha was a god.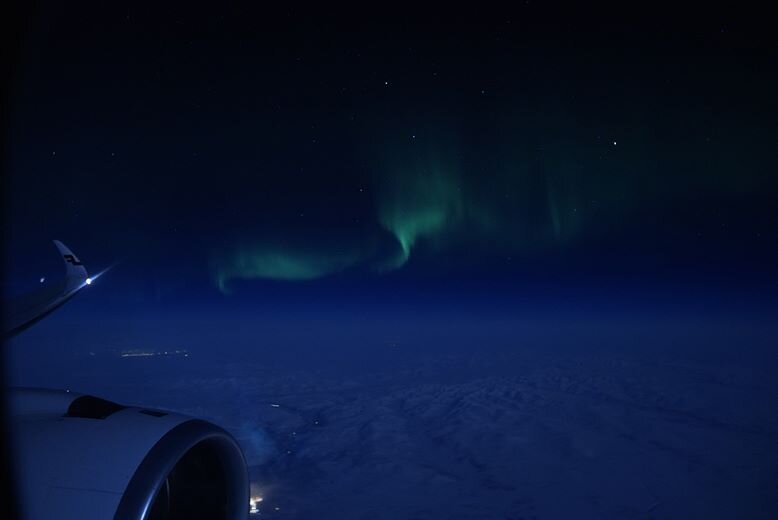 And I was too lucky because I also got to see the Northern Lights on my return flight with Finnair! I was impressed that the CA said, "I have had many opportunities to see the Northern Lights from the cabin this year." So everyone, when returning home on a Finnair night flight from Helsinki in winter, book seat A on the left and look out the window from 10 p.m. to 12 a.m. If you are lucky, you may be able to see the Northern Lights from the cabin.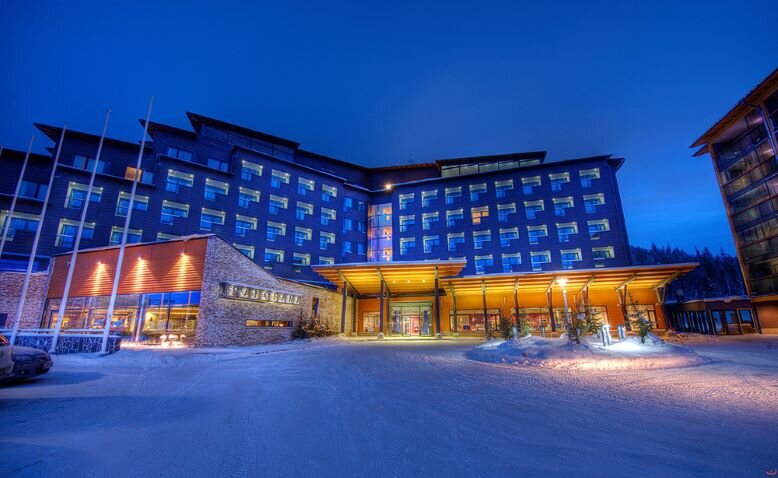 By the way, in Levi, I stayed at Hotel Levi Panorama, a modern hotel directly connected to the slopes. This time, I didn't have time to go to the city sauna, but I was able to experience the sauna at this hotel. Water was poured onto the sauna stone in the centre of the sauna room to generate water vapour, and when it became hot, I went out on a frigid terrace and watched the slopes. The sake was also delicious! There are about 3 million saunas in Finland, which has a population of about 5.5 million, and I think that's amazing. Next time I want to go to the city sauna!
Excitement on a sledge drawn by dogs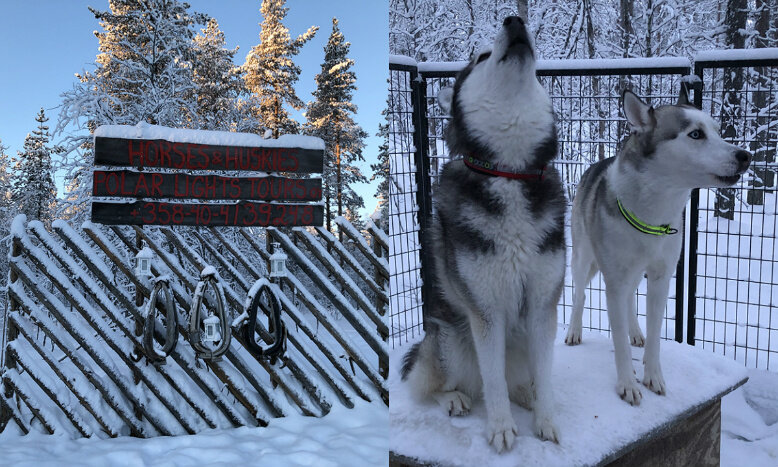 On my second day in Levi, we went to the husky farm of Polar Lights Tours to experience dog sledging. As soon as you enter the farm, a husky dog ​​welcomes you with a barking. There were a lot of friendly husky dogs, all of which we could pet.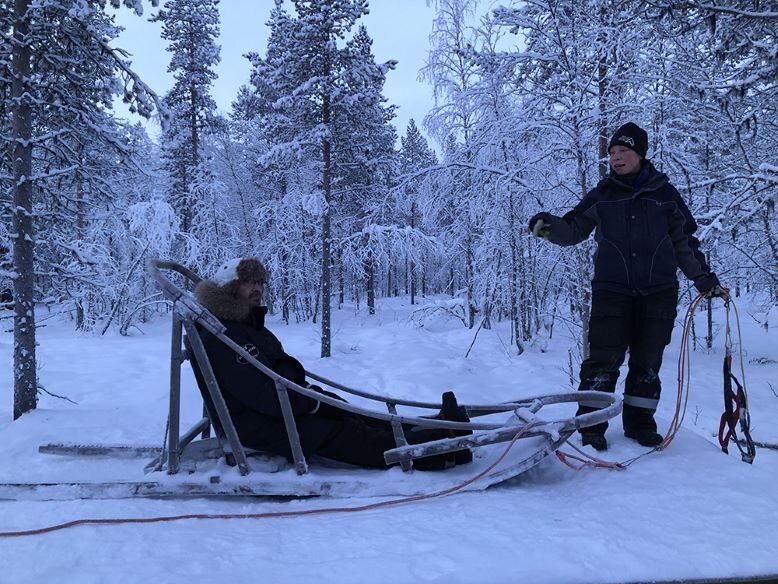 In dog sledging, you take turns sitting in front of each other or standing behind. There's a pedal brake on the back, which, when stepped on, would signal the dogs to stop. It was quite fast, but even as a beginner I was able to get the hang of it quickly.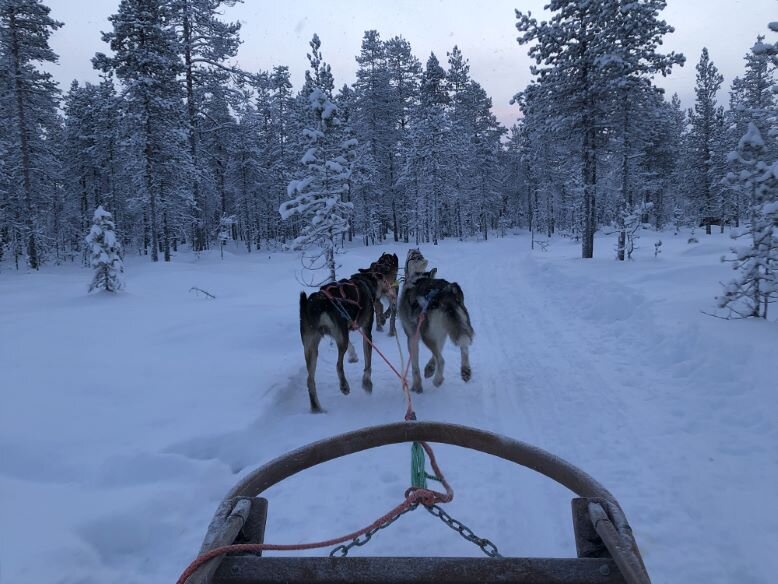 When I look around, I saw that the sky has become pale pink. It was as wonderful and enjoyable as watching the Northern Lights. The fare is EUR85 for 5km (~JPY10,600), EUR125 for 10km (~JPY15,600), and EUR200 for 20km (~JPY25,000).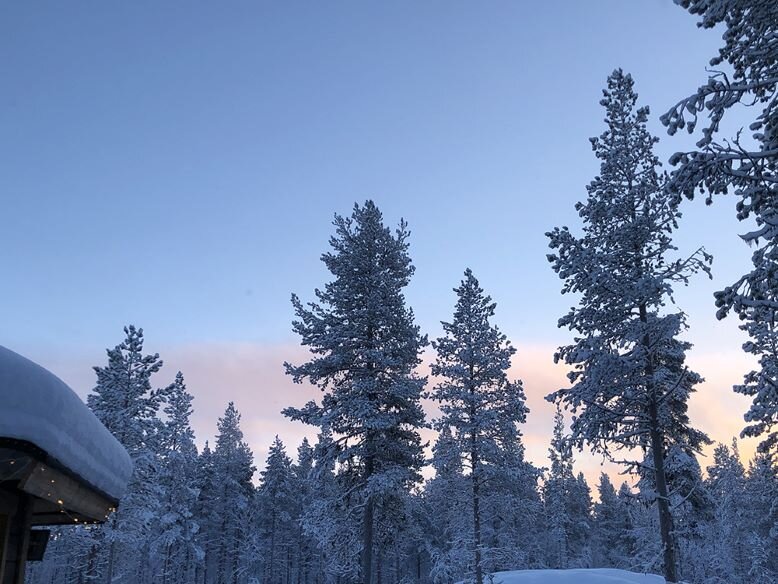 Their power is difficult to convey in photos, so please see the following video!
After sledging, I sat in front of the fireplace and had lentil soup, a traditional Finnish bean soup, which can be used to warm a cold body (EUR10). I was instantly revived.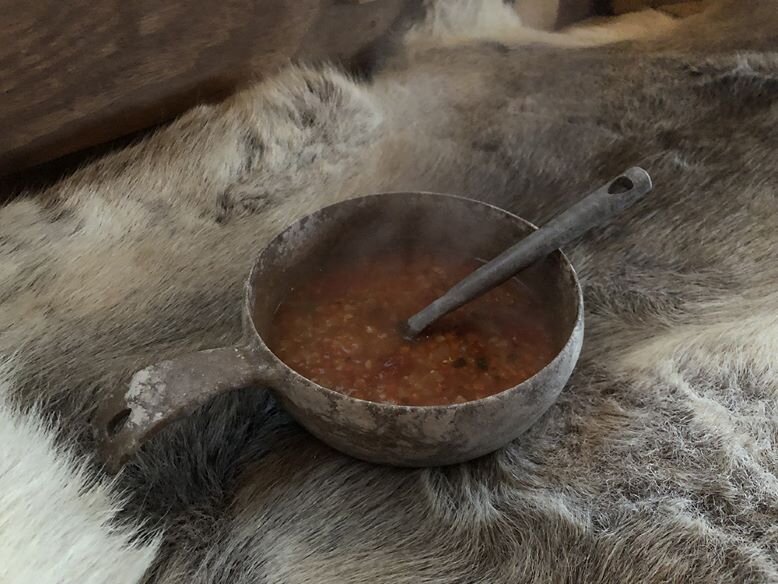 In this farm, besides dog sledging, there are also reindeer and horse sleigh rides you can try. So why not enjoy the beautiful nature with activities that can be fun for both adults and children.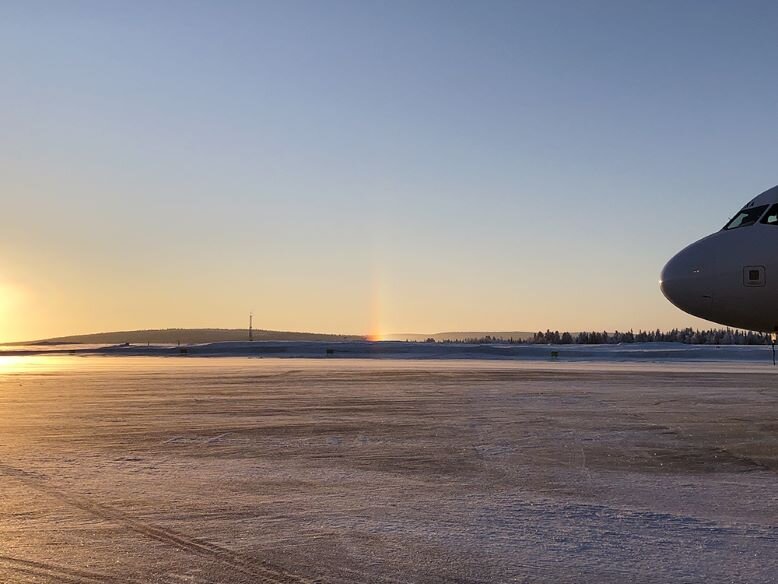 When I went to Kittilä Airport to head to Helsinki, the snow that looked like diamond dust had settled on the ground and a rainbow appeared. Until the end, Levi, Lapland showed off her natural beauty. Here, you'll experience the clear air, good-quality powder snow, magnificent wilderness, and the aurora — it's a memory that will last a lifetime. When you come to Finland, visit Levi for a special experience!
Touring Helsinki's fashionable cafés
Levi's nature was wonderful, but in Helsinki, the full moon and total lunar eclipse overlapped on January 21 and we were able to see the Super Blood Moon. When I saw it with my naked eyes, it felt bigger and redder.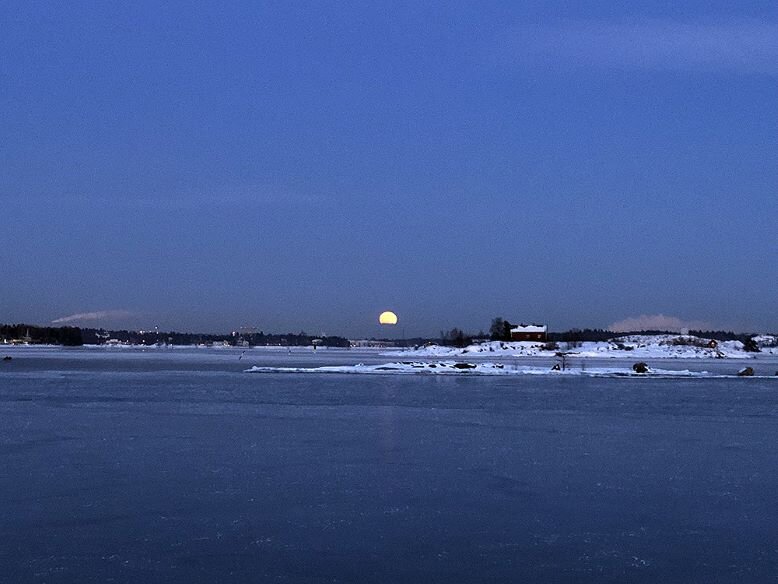 But aside from that, we also visited some cafés in Helsinki, which we'll briefly introduce.
First, we headed off to Helsinki's oldest indoor market, Vanha Kauppahalli (Old Market Hall). This indoor market is full of stores selling fresh goods such as fish and cheese, as well as cafés.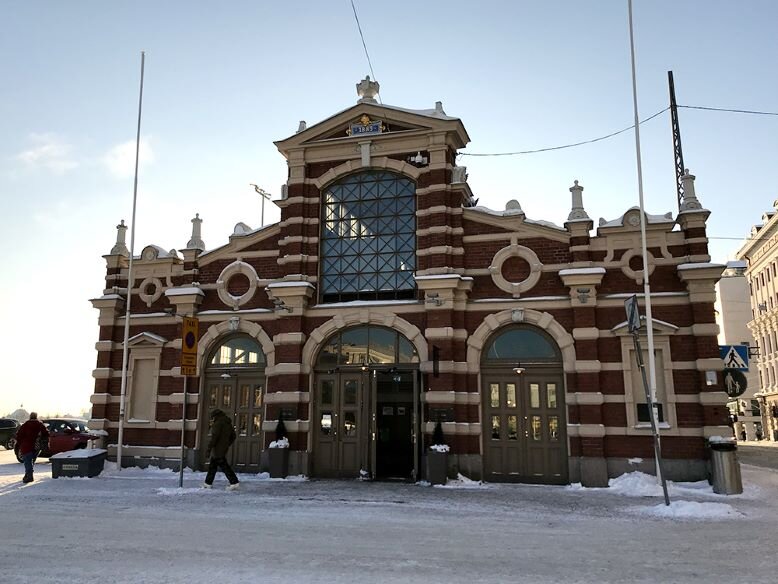 There was Scandinavia Café, whose speciality in this market is their cinnamon roll. It was not too sweet and was tastier than expected.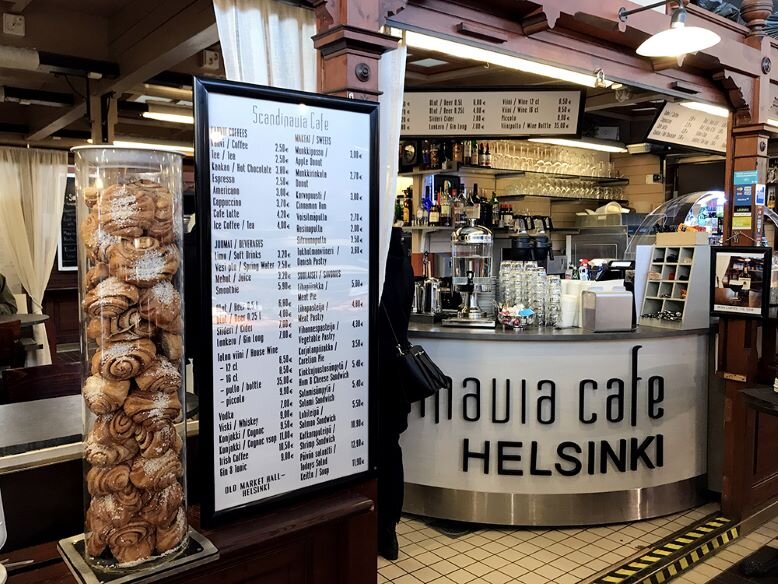 We had lunch at Roster, a casual restaurant in downtown Helsinki. The gold interior is nice. There was also a stylish bar counter.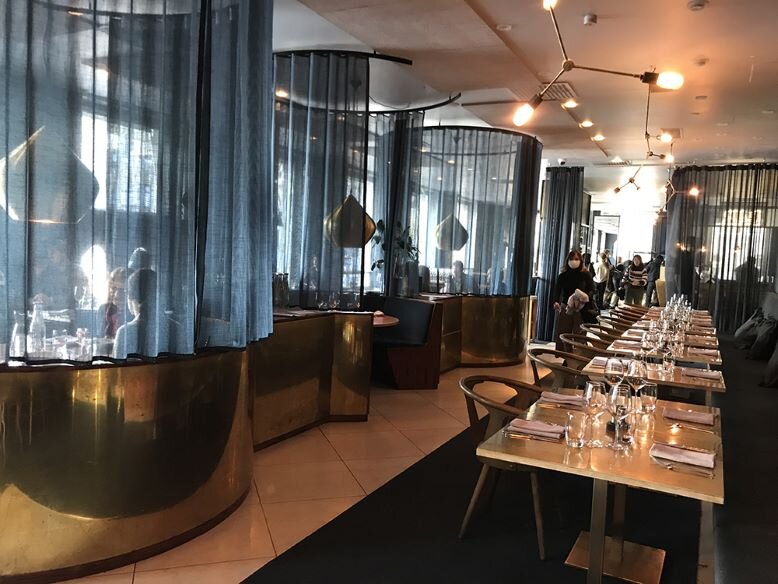 Here you can enjoy unique and creative European cuisine, like this huge broccoli dish. This broccoli was the most delicious food I ate on my trip to Finland!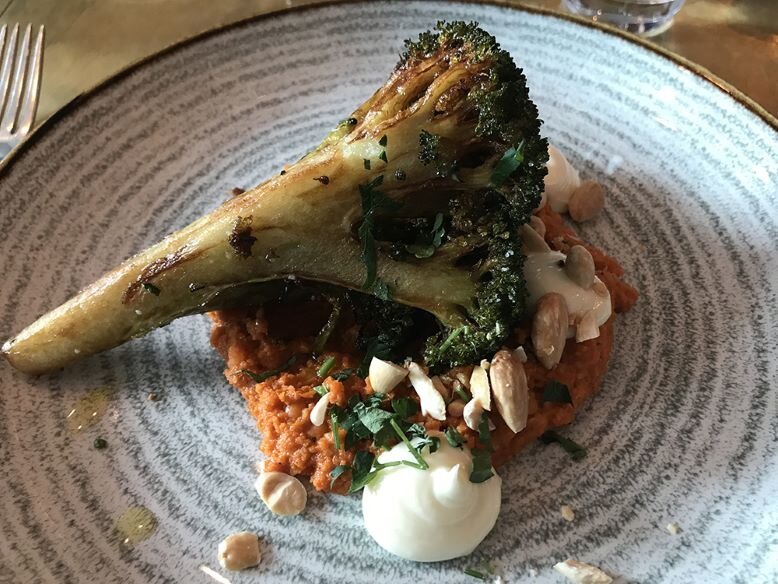 Another café we visited was Café Kappeli in Esplanade Park. I thought it looked wonderful every time I passed. The name of the store meant chapel in Finnish, and it had a large gorgeous glass exterior, but its threshold was high. The interior of the store was divided into a café area and a restaurant area, and the atmosphere was casual.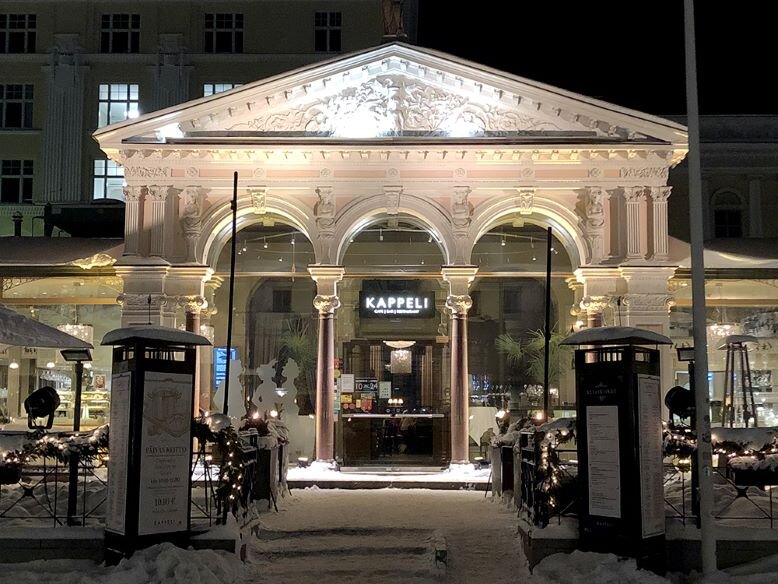 The hotel I stayed in Helsinki was GLO Hotel Art, which appeared in Yuki no Hana. In Helsinki, there are many hotels with simple designs, but the beautiful stone castle-style of this one stands out in a romantic setting.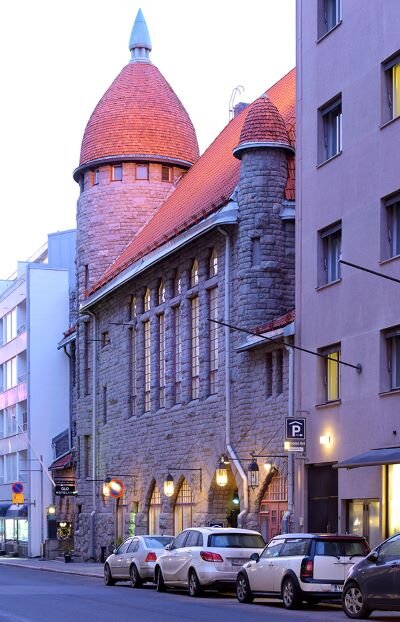 Finally, here are the souvenirs I bought: paper napkins from interior design brand Iittala (sale price was EUR1.8/~JPY225), a box of Moomin packaged tea purchased from the supermarkets (EUR3.45/~JPY430), a lip cream from Finnish cosmetics brand LUMENE (EUR8.9/~JPY1,110). Lastly, I also bought Finnish souvenir standard chocolate, Fazer, for the company.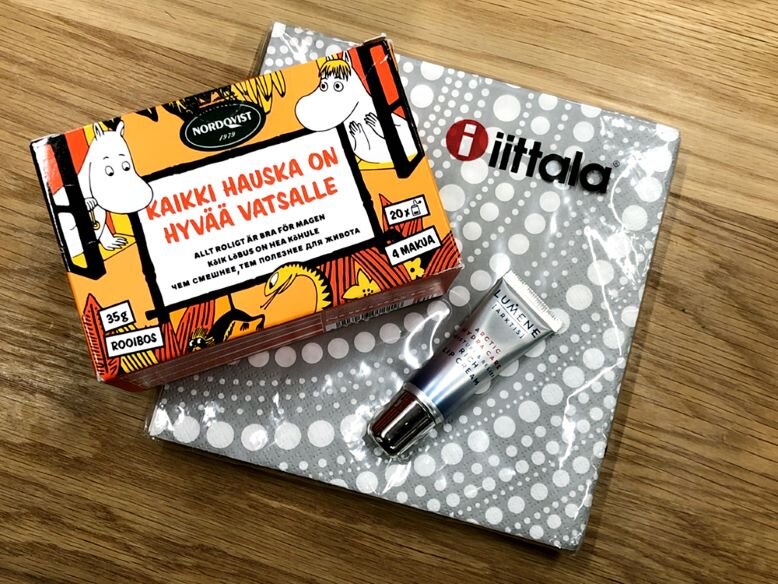 So, overall, how was my trip to Finland in winter? It was a country that was more beautiful, safer, and gentler than expected. I would love to visit the stylish cityscape of Helsinki and the beautiful wilderness of Levi during summer next time to discover their different charms.
Comments, questions or feedback? Email us at [email protected].