Admit it, even now that we're trying to get the ropes of adulting, Disneyland remains the stuff of our travel dreams. The happiest place on earth is a destination we all include in our bucketlists. Even when you've already visited, it's a place where we all yearn to return to at another point in our lives. While it's unfortunate that we can't jet off to any of the Walt Disney World Resorts all over the globe, we can still take your taste buds on a gastronomic adventure inspired by the parks. You can now bring the magic to your home and whip up the delectable snacks you'll find in their famed attractions after Disney Parks releasing their signature recipes on their blog. From the Mickey Mouse beignets to their tasty churros, grant the wish your heart makes with these yummy Disneyland food recipes you can try at home.
Mickey Mouse-shaped Beignets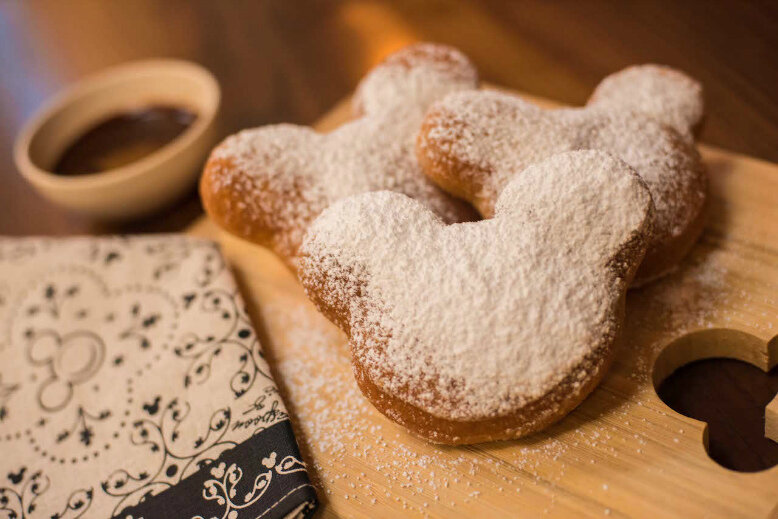 Aside from their exciting rides, Disney Parks are known for the sweet treats they offer. And perhaps, one of the most popular of their selections are the Mickey beignets. Feel like you've visited the French Quarter of Disney's Port Orleans Resort and create this classic snack beloved by all. Based on Tiana's beignets from the Princess and the Frog, this fluffy pastry is something you can re-create even without an oven. Just follow this recipe and work the dough with utter patience. To make it fun, you can enlist the help of your fam as you cut the dough into individual beignets. The more the merrier, after all!
Tip: No powdered sugar to dust the golden-fried beignets? No problem — simply pulse granulated sugar in your blender or food processor until it's fine dust.
Churros Tots
For another sugary snack that's less time-consuming to whip up, how about the famous Disney churros that you'll find in all their parks across the world? You'll be glad to know that you'll probably find all of this recipe's ingredients readily available in your pantry, so there's no more need to dash to the supermarket. Guaranteed, your kitchen will smell fantastically amazing while you wait for these tiny bites to deep-fry. Take it up a notch by drizzling chocolate syrup. If not, dipping it in your cup of hot chocolate can do wonders too.
Tip: Those who don't have piping bags can make use of a ziplock bag that's cut in a corner instead. As a substitute for a star-shaped nozzle, make little triangular cuts on the corner so your dough comes out with that distinct serrated look.
Cookie Fries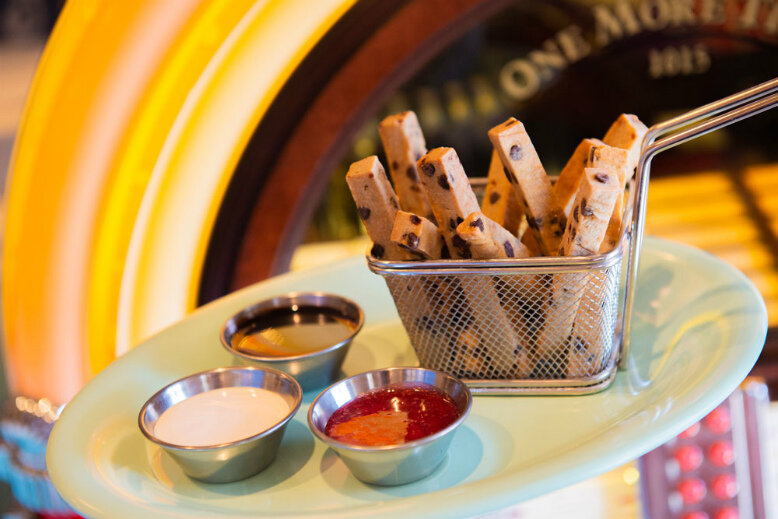 Who says you can't have a sweetly indulgent snack when you're trying to maintain a vegan diet? To give healthier options to their visitors, a number of park restaurants have been incorporating plant-based dishes to their menus. While you currently can't try out their whole selections, end your meal with this yummy plant-based cookie fries from Disney's Beach Club Resort's Beaches & Cream Soda Shop. Similar to a biscotti, these crunchy treats don't call for the use of egg and dairy products. Get on the baking trend with this unique dessert!
Tip: Add a dash of tartness to the chocolatey cookies by dipping them in strawberry or other fruit-based jams you have in your kitchen.
Grilled Three-Cheese Sandwich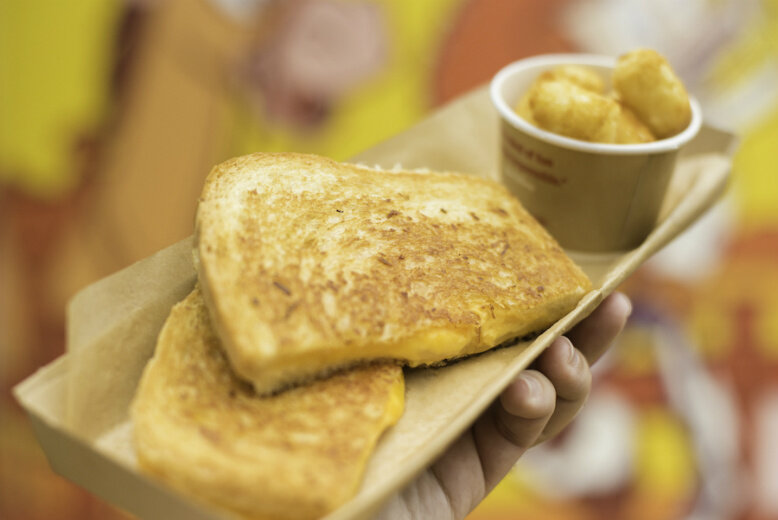 For those craving for eats that are more on the savoury side, fret not! There are also a ton of other Disneyland food recipes that won't give you sugar high. One quick fix is the Grilled Cheese Sandwiches you can get from Woody's Lunch Box at Disney's Hollywood Studios. Aside from the wonderful combination of the three cheese slices, the additional garlic spread incorporated into this recipe adds sharp depth to the classic afternoon snack. One bite and you'll immediately be transported to Andy's Backyard at the Toy Story Land.
Tip: Get that perfectly gooey goodness by being generous on the cheese. Make sure to patiently cook it on low to medium heat too until it turns golden brown to melt the filling evenly.
Canadian Cheddar Cheese Soup
You no longer have to travel to Florida's Walt Disney World to have a taste of this comforting dish from Le Cellier Steakhouse. With star ingredients like earthy cheddar, bacon, and beer, what's not to love about their famous Canadian Cheddar Cheese Soup? Thick and creamy, the warm soup would be a truly hearty addition to your at-home meals. Serve it as an appetiser or have it as it is with bread for a filling meal.
Tip: Is your city under a liquor ban? You can simply omit beer and substitute it with more chicken broth.
(Cover photo from: disneyparks.disney.go.com)
Next, bring the flavours of Japan with these easy matcha recipes.
Comments, questions or feedback? Email us at [email protected].