This May, we're all about exploring the unknown. Since we can't exactly explore far-off destinations right now, we're challenging ourselves to try something new instead. From colourful clothing that catches the eye to a new beauty treatment we've been eyeing, these daring style, beauty, and lifestyle picks take us out of our comfort zone — in a good way.
Tarte Maneater Plumping Gloss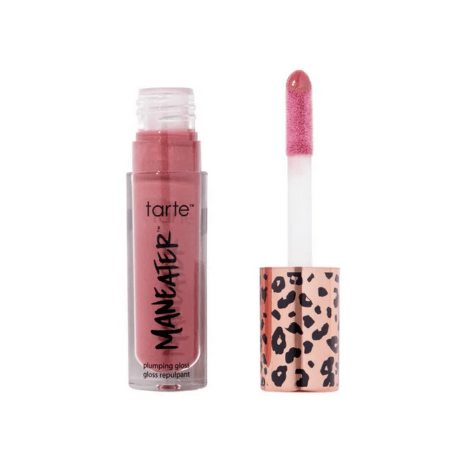 "There aren't a lot of makeup-related stuff I won't try at least once. Yes, I've worn black lipstick. Yes, I've sported blue eyeshadow. Yes, I've put on fake freckles. One thing I was never drawn to? Putting on lipgloss. It may be that the gloss brings back memories of icky, gloopy messes of products past. But I'm ready to ride into shine city with the Tarte Maneater Plumping Gloss. This vegan lip gloss promises not only shine but also hydration and smoothness. Will this be my gateway gloss? I'm excited to see."
Gucci Ouverture Optical Printed Suit
"I'm not the biggest fan of bold patterns but when I saw this Gucci Ouverture Optical Printed Suit on Alexa Chung, I'm seriously considering changing my mind! There's just something about the pattern matched with the unconventional cut of the blazer and the matching trousers that makes me want to experiment more with my style. I'm totally willing to toss out my usual neutral ensembles for this look."
Kate Spade New York "smile" small shoulder bag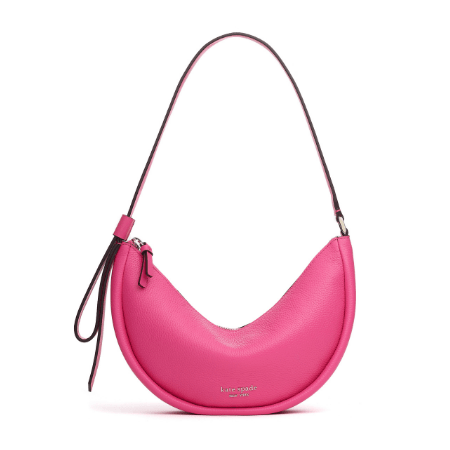 "One of my current style 'heroes' is Russian fashion blogger Liudnaya Daria as I'm a huge fan of her colourful sense of dressing. Unfortunately, when it comes to my own fashion choices, I've always played it safe by opting for neutral hues instead such as navy, tan, and black.
I'd like to challenge myself to introduce more vibrant colours into my wardrobe, starting with this crushed watermelon "smile" small shoulder bag by Kate Spade New York. It's roomy enough to fit all of my essentials and it'll provide a much-needed pop of colour to my outfits. This also won't be a 'high maintenance' accessory that's reserved only for special occasions; it's made from durable pebbled leather that'll look even better over time. It'll be worth the mini splurge!"
MyFitnessPal App
"MyFitnessPal is an app that really pushes me out of my comfort zone as it tracks calorie intake and exercise. I have been wanting to use it to track my calories daily to help with me reach my fitness goal. I love to eat so much and using this app challenges me to keep an eye on my diet and watch my eating habits."
ONLISCULPT® by ONLY Aesthetics
"I'm constantly aware of my baby fats, so I've been curious about non-invasive beauty treatments that effectively sculpt both my face and body. I chanced upon the launch of ONLY Aesthetics's ONLISCULPT® treatment which reduces visceral fats naturally, treats varicose veins, and relieves muscle and joint pain. It also promises to rejuvenate the skin and get rid of cellulite. It has been on my radar ever since and it would definitely be on my bucket list of things to try before my big day in July."
(Cover photo from: @tartecosmetics)
Gearing up for Mother's Day? Here's a fashion and beauty gift guide to help you pick your present.
Comments, questions or feedback? Email us at [email protected].