Necklaces are major plot points in television shows. Case in point: Bridgerton (with its elaborate costumes and timeless makeup looks) used necklaces as symbols for characters' personalities. If you're an avid K-drama fan, you know that necklaces often come with declarations of love from one character to another. Although we're not characters in a Regency drama or Korean show, we can still make necklaces part of our ensembles. There are a lot of dainty necklaces inspired by our fave shows that are readily available in our area. Ahead are some of our favourites!
Swarovski Dazzling Swan Necklace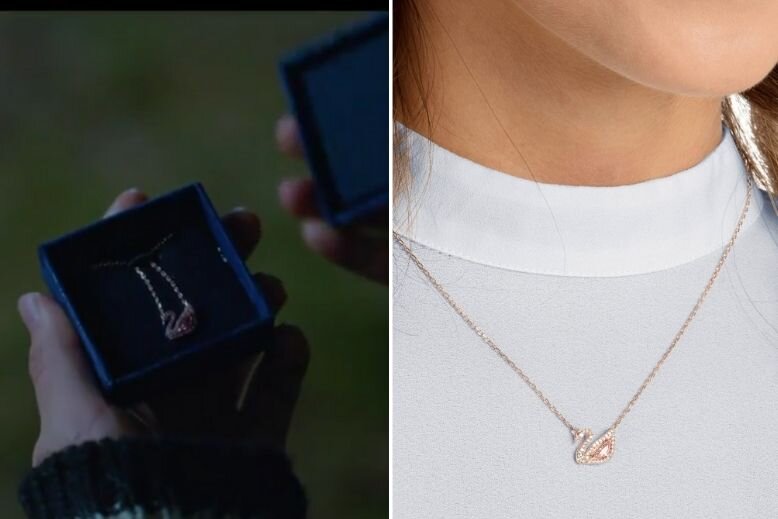 If you closely followed True Beauty, which is available on Viu in our region, then you're familiar with this beautiful piece. The Swarovski Dazzling Swan Necklace played an important part on the show since Lee Su Ho (played by Cha Eun Woo) gave this exact necklace to Lim Ju Gyeong (played by Moon Ga Young) when he confessed his feelings for her.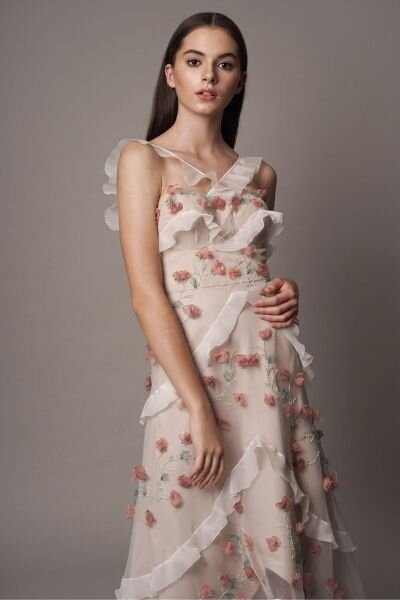 How to style it: Keep the accessories simple by wearing the necklace alone with no other jewellery. As for your clothes, amp up the sweetness with a feminine dress and heeled sandals.
Tala By Kyla The Incomparable
Another dazzling dainty necklace inspired by our fave show Bridgerton, The Incomparable necklace by Filipino brand Tala By Kyla pays homage to the simple style of jewellery Daphne Bridgerton wore on the hit Netflix show. It's a mix of her everyday pieces and the glamorous necklaces she wore to balls, so it certainly catches one's eye, doesn't it?
How to style it: This will go perfectly with a tube top for a more casual look. If you want to go full-on with the Regency Era outfit, a corset top, puffed sleeved blouses, or some empire-waist dresses are perfect to wear it with. Check out our style guide here.
By Invite Only Gold Trinity Pearl Necklace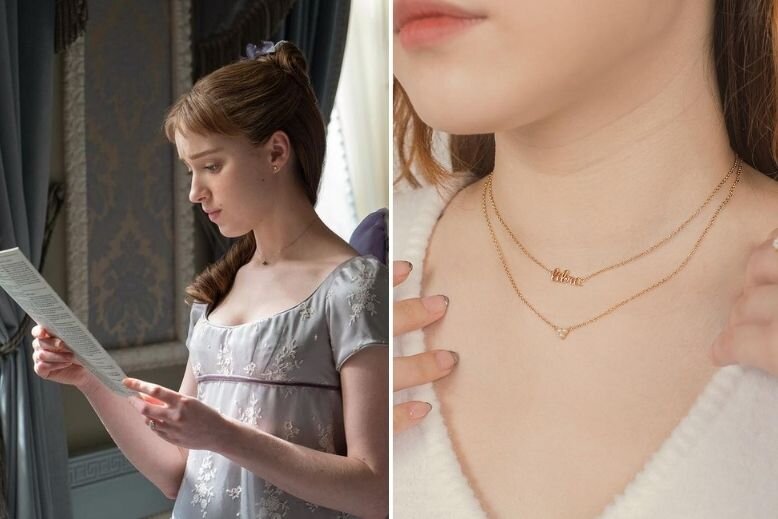 If you prefer a more low-key Daphne-approved design, Singaporean jewellery brand By Invite Only has a dainty necklace called the Gold Trinity Pearl Necklace. It's very similar to the small gold and diamond chain necklace Daphne wore in all of the episodes.
How to style it: Wear with some small stud earrings for a chic and sophisticated look. Then, don your go-to basic white tee and denim pants combo for a casually stylish OOTD.
Wanderlust & Co. Heirloom Gold Sterling Silver Locket Necklace
Netflix's Emily In Paris served a lot of fashionable moments, even though some were a bit questionable. But if the gold coin piece Emily Cooper wore to that awkward dinner with Camille's family caught your eye, this dainty necklace from Wanderlust & Co. is almost the perfect match for the Madewell one worn on the show.
How to style it: This dainty necklace was made for stacking with other necklaces of varying lengths. Like Emily, you can wear this gold piece with a cosy sweater or cardigan top for a casual evening date. Have fun with it!
Tiffany T Smile Pendant
Finally, we come to The Necklace that's been featured on a lot of Korean dramas. You can see the Tiffany & Co. Tiffany T Smile Pendant on It's Okay Not To Be Okay, Itaewon Class, What's Wrong With Secretary Kim, and She Was Pretty. Its sleek design is perfect for both work and special occasions, so it's quite a timeless piece to have in your jewellery collection.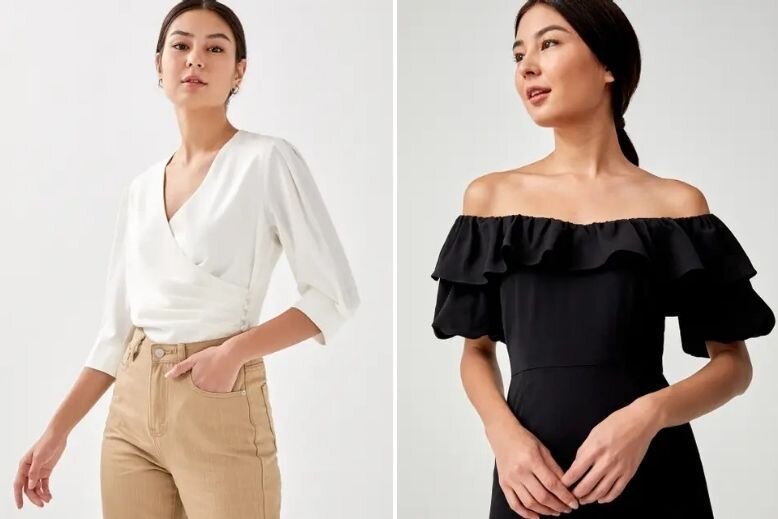 How to style it: Take a cue from Secretary Kim and don on some subtle stud earrings with this necklace. Slip into a silky blouse for a day at the office or add some sophistication to an off-shoulder dress for cocktail hour like Ko Mun-yeong.
(Cover photo from: swarovski.com)
Looking to level up your style? Try out these TikTok fashion hacks that really work.
Comments, questions or feedback? Email us at [email protected].