It has only been a few months, but the coronavirus pandemic has drastically changed many aspects of our lives. We're battling an invisible foe that's taking a toll on us — physically, emotionally, and economically.
Out of all the thriving industries of the decade, travel is one that's arguably taking the largest hit. With a COVID-19 travel ban being imposed in many places and things unfolding unpredictably, we can't say for sure when it will be safe to go out and explore once again. But you know what? Why should the rather bleak present stop you from looking forward to a hopeful future? While we wait for positive news to arrive, go right ahead and make use of the extra time in your hands to plan for a trip. We're not saying book them right this instant — that's not sound right now — but do start thinking of the dream escapade you'll want to experience right when this is over.

Hitting pause
Julia Antoinette from the Clozette Community is just one of the many greatly affected by the COVID-19 travel ban. The Star Clozetter and blogger already had to postpone a number of her trips that she had excitedly looked forward to. She was supposed to visit Singapore last March, then stay in Tagaytay and Batangas for Holy Week early this month. But what dismayed Julia greatly was letting go of her honeymoon plans at the end of the year. "I was really looking forward to visiting Europe and finally seeing my favourite Bernini works with my soon-to-be husband. Alas, I wouldn't risk my and my family's health for such a trivial thing," she lamented.
That said, we still shouldn't give up on these dreams of exploration. Take it from Julia, who shared, "My fiance and I talk about where we'd like to go after the pandemic passes, but we don't make actual plans for now." While our time and energy are currently focused on activities we can do at home, let's not completely shut out the idea of travel from our minds. Instead, we think ahead.
Blissful anticipation
You might be asking, "Why plan if you're gonna wait a long time anyway?" Indeed, usually, we associate waiting with prolonged agony — we just want to get to do what we want, stat. But, in the case of experiences like travel, awaiting the fruition of our plans actually does more good than bad. For Julia, the trip planning stage still actually gives her bliss. As the kind of traveller who meticulously schedules her itinerary, she said, "I get excited whenever I plan because there's always so much I want to see and do."
Julia's not the only one experiencing positive sensations when planning future trips. People actually derive more happiness from anticipating an experiential purchase such as travel, according to a psychological study led by Dr. Thomas Gilovich, the Department Chair of Cornell University's Psychology Department. From data they gathered from university students, they found experiences usually excites people more than waiting for a material purchase like clothing to arrive.
Great expectations
There are countless reasons as to why people might feel this way. In the study, the psychologists reckoned that expecting an upcoming experience can evoke musings and daydreaming. Your anticipation for your vacation can lead you to think about it and how it will finally fulfil your desires later on. So for example, when you're onto your trip planning, aside from focusing on the details of your itinerary, you also get to think about how it personally means to you. Instead, you'll think about how you'll finally achieve your dreams when you visit this destination or get to unwind after a long time of being cooped up at home. "These more abstract thoughts about experiences can make them seem more significant, and hence more gratifying," they explained.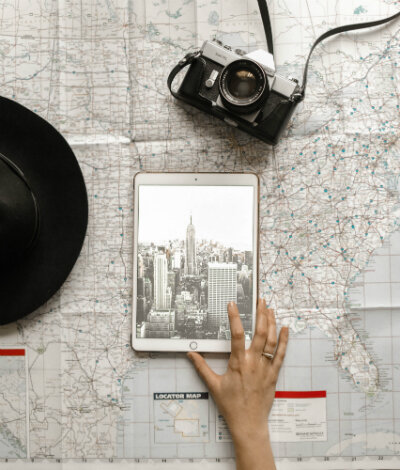 When joys are shared
Other than that, Dr. Gilovich and his team believe that if you're really anticipating an experience, you're also more likely to talk about it with other people "which in turn would make [you] feel more connected and make the experience of waiting more pleasurable." Who doesn't love it when they get to talk about things that spark their interests, right? In the same way, people who listen will also share in the joy you experience as you discuss your exciting plans.
Heightening the experience
More than sparking a glimmer of joy for the present despite the COVID-19 travel ban, trip-planning also evokes happiness in the long run. In another research, it was revealed that savouring upcoming experiences heightens the enjoyment when it finally occurs and when it is recalled after. The study, spearheaded by Dr. HaeEun Helen Chun, Associate Professor of Cornell University's School of Hotel Administration, details that savouring future plans strengthens memory traces, which can be re-activated when it's experienced and remembered. Simply put, the excitement and other positive emotions you feel when planning will resurface to your consciousness as it unfolds and when you reminisce later on. "This also implies that the effect of savouring on enjoyment should endure over time, unlike short-lived mood and mindset," Dr. Chun and her colleagues theorised in their paper.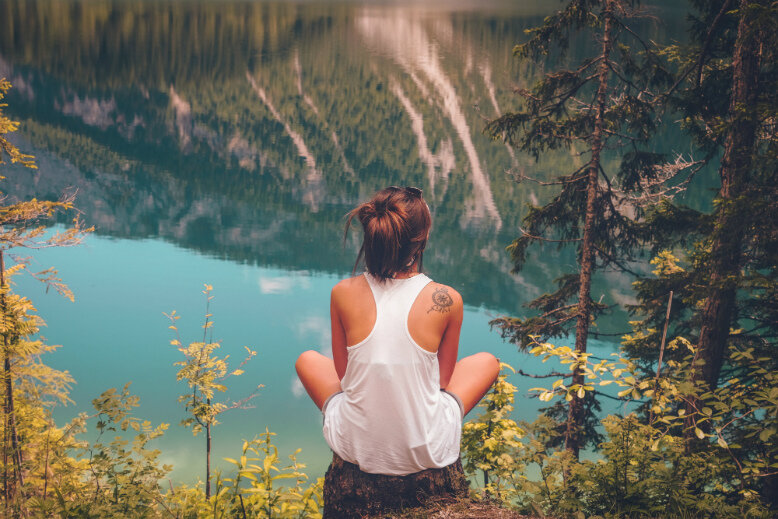 Julia's experiences are a testament to the overarching bliss every aspect of travel lends to people's lives. "If I compare my excitement in travel and purchases, I can compare it to Korean BBQ," she mused. Grilling the meat, for her, is akin to travel planning, where she feels intense eagerness. Finally digging into the cooked pork belly is the actual trip, which she enjoys even more after investing patience beforehand. To add more fun to it all are the purchases she makes during her travels, which she sees as the sides. "Meats are delicious and the main course, but I love a good side dish!" she expressed. Altogether, all of these combined experiences make for a memory close to the traveller's heart.
A hopeful outlook
Travel experts weigh in that, should we be lucky, the situation might ease off in mid-September to mid-December or in the worst case, in 2021. It feels like we have a long way to go, but surely, it'll all pass by in a blink. So, adjust your schedules and don't cancel your travel plans completely, especially if it's to celebrate special milestones in life. Continue jotting down your itinerary, look for more interesting destinations, and simply keep on dreaming. Once we've collected a treasure trove of travel ideas, let's bank them for later. And then we wait, holding onto hope, with utter patience.
Next, add these flower parks in Japan to your travel bucket list.
Comments, questions or feedback? Email us at [email protected].