Chunky gold jewellery is everywhere. We've spotted it first in the New York Fashion Week presentations for Fall/Winter 2020 earlier this year, and now, they've taken over the 'Gram. And what's not to like? Though far from understated, these maximalist charms lend a mix of elegance and edginess to any look. Embrace the chunky gold jewellery trend and add instant glam to your look with these bold pieces we love.
Link it together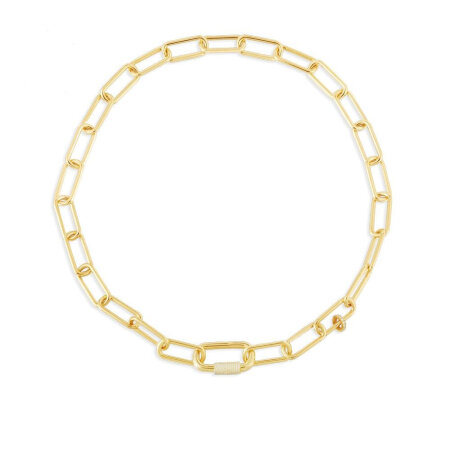 Rock the trend with this yellow silver chain necklace from apm Monaco's Collection Enchainee. What we love about this piece is that you can play around with it — choose to wear it long or short, thanks to its adjustable length. It's striking yet simple, making it easier for you to incorporate it in whatever your ensemble is for the day.
How to style it: Personalise it by clipping on charms and jewels on the links. For maximum style points, layer it with other necklaces of varying sizes and styles. Not sure how to pull it off? Start off by stacking it with two to three dainty ones, so this chain necklace becomes the centrepiece of your look.
Largely refined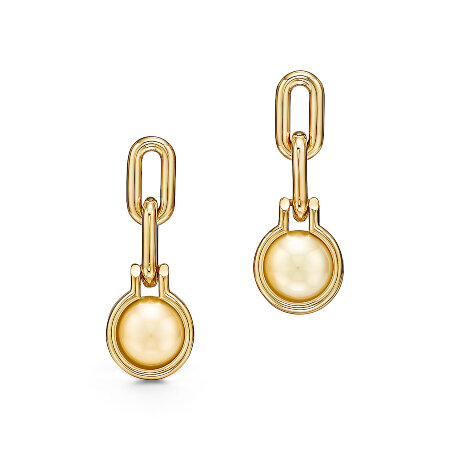 Tired of plain old chains? Wear the classic style with a glamorous upgrade by choosing a bejewelled link like these from Tiffany & Co. Part of their Tiffany HardWear collection, this pair of South Sea Golden Pearl Link earrings makes for a dainty addition to your look. It's worth the splurge as its timelessness is perfect for both glamorous celebrations or when you're simply in the mood to make any day special.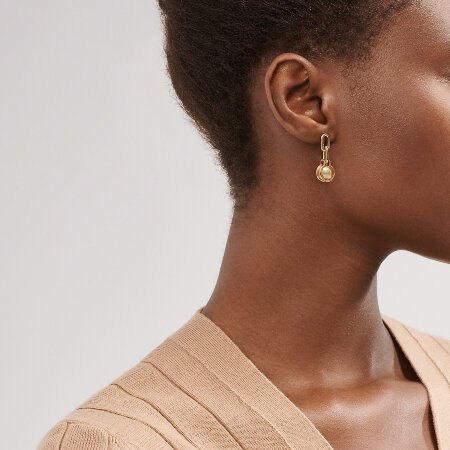 How to style it: This set of chunky gold jewellery already makes a huge impact on its own. Help it stand out a little bit more by pinning your strands behind your ears. For a look that's a tad bit more sophisticated, consider tying your hair in a low updo.
Flawlessly structured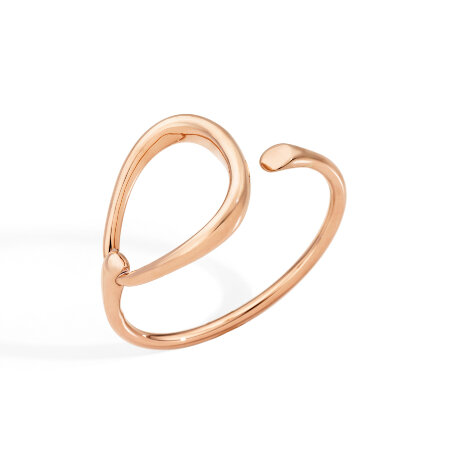 Now, wearing chains isn't really the only way you can slay the chunky gold jewellery trend. For something different, pick a statement-making bangle to accessorise. This unique Fantina bracelet from Pomellato would look like an absolute piece of art when wrapped around your wrists. Its slender sculpture-like silhouette is just the polished boldness you need to complete your chic ensemble.
How to style it: Bring your outfit to new heights. Elevate your overall ensemble by wearing not just one, but two oversized bangles around your wrist. To make those with unique shapes work together, choose to wear bracelets with the same design. Twist them around and make sure they're positioned so they look perfectly one and symmetrical with each other.
Plain and simple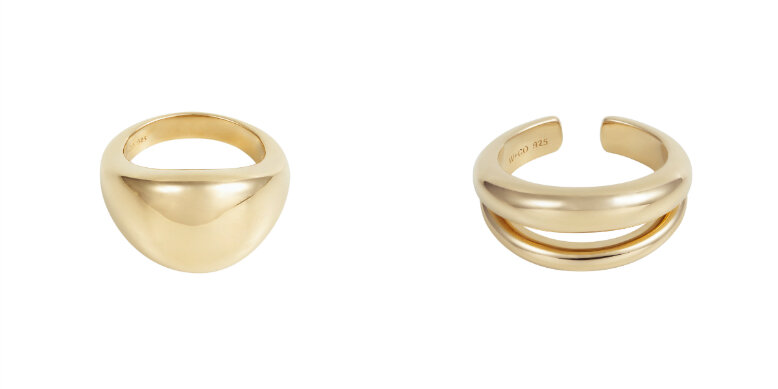 Switch up your look and try going retro when accessorising your hand. Opt for chunky gold rings like the Dome and Double Dome gold rings from Wanderlust + Co's Demi-Fine drops. While having their solid and plain silhouettes on your fingers seem daunting, these dome rings' hollow interior actually makes it comfortable yet stylish to wear all-day. We're sure these will be your next wardrobe staple for the months to come.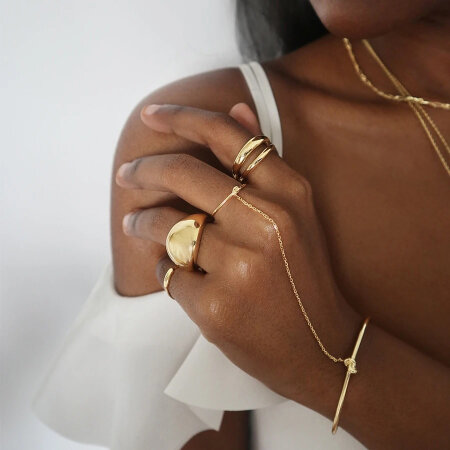 How to style it: If it isn't obvious yet, we love these rings' minimalist design. Why? Because it's great for ring stacking! Try it out, alternating these chunky accessories with thinner bands on all your fingers. For more fun, mix it up with a midi ring or a hand chain for a whimsical boho vibe.
Strikingly functional
If you depend on specs to see the world or you're simply obsessed with sunglasses, consider clipping on a chain onto your eyewear. Not only will it prevent you from losing your specs (we all know that happens way too often), but it doubles as a hip accessory too. Just check out this cool chain from Gentle Monster. With its circular pendant, it appears as a hoop earring at first glance. Doesn't that look neat?
How to style it: Again, for best results, tuck your hair behind your ears. If you can, try to wear this eyewear chain with golden metallic frames. Achieving this uniformity is essential to making your look tastefully put-together.
Next, embrace your whimsicality by styling this trending strawberry dress.
Comments, questions or feedback? Email us at [email protected].