The rainy days are starting to pour but we can't let that rain on our parade. This change in weather calls for a wardrobe update — we're talking about chic rainy day outfit essentials like cute outerwear, stylishly functional kicks, and waterproof catch-all totes, among others.
With the ever-changing weather conditions matching our moods, versatile pieces are key to creating on-point outfits that can withstand the quick switch between hot, humid, and chilly. Ahead, we delve into the stylish rain-proof picks you'll need for dreary days.
The cosy knit cardigan
A cosy piece of outerwear is essential for the cold rainy season. It provides an easy way of keeping warm but you can easily take it off when the sun starts shining once again. Cardigans in basic neutral hues like white, black, and cream can be worn with any item in your closet. For a lazy, toned-down outfit, you can never go wrong with the classic blue denim jeans and white shirt combo.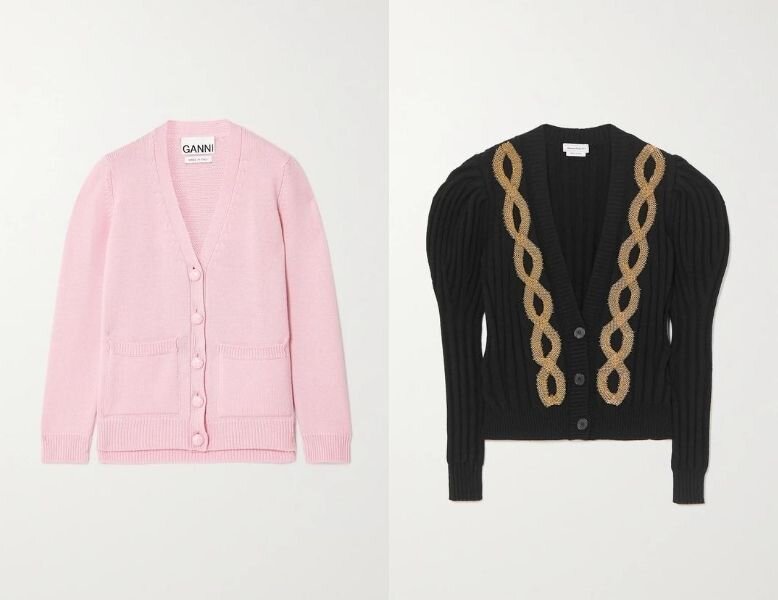 Meanwhile, fun pastel hues can easily brighten up your look while the right subtle print (as seen on the Alexander McQueen embellished cardigan) can elevate its elegance when paired with the right accessories.
The rain-proof heeled boots
Are you the type who hates accidentally stepping into a puddle and ruining your shoes? Then it's time to channel your inner Kardashian by slipping on a pair of sleek block-heeled boots. The chunkier heel provides ample support as you traverse the wet pavements of the city.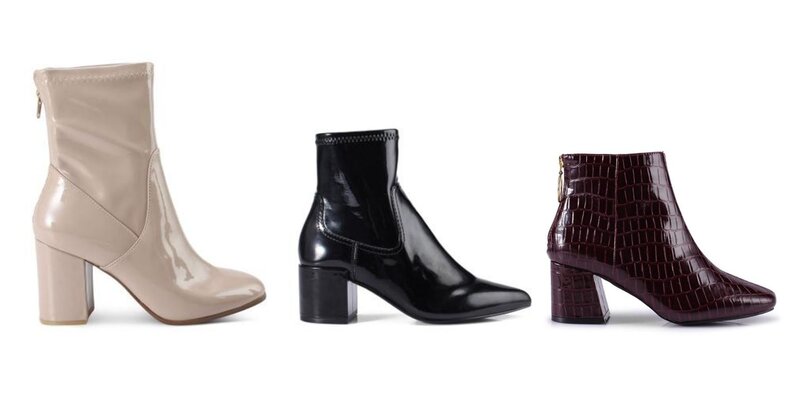 A beige-toned pair looks effortlessly sophisticated, but you can also never go wrong with a simple black pair. If you prefer an edgier option, the Miss Selfridge ankle boots with an embossed faux crocodile print is a gutsy choice but we believe you can definitely pull it off.
The catch-all tote bag
There's nothing worse than juggling multiple items while avoiding the splashing rain. A spacious tote bag can hold all of your belongings and add another style element to your rainy day outfit. Look to the VeeCollective's bright neon hue for a vibrant dose of colour. On the other hand, you can always go for the classic design of the Tory Burch monogram tote.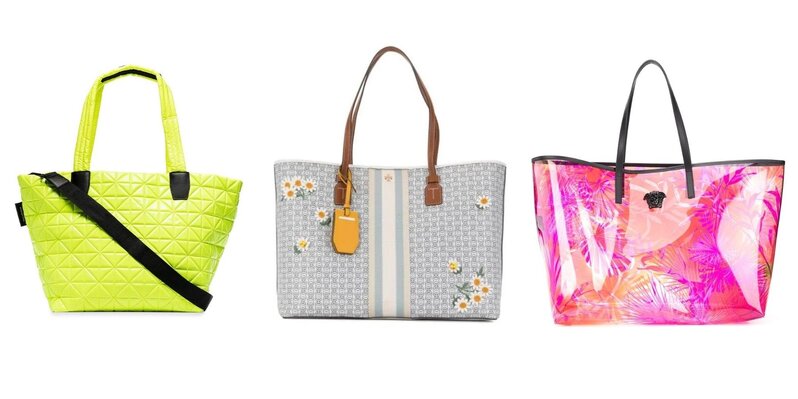 It would be best to take note of the material as well. Look for waterproof options such as the transparent Versace tote bag if you're expecting a little downpour later on in your day.
The attention-grabbing hats
Meanwhile, a hat is another accessory you should have if you prefer not having to deal with humidity-induced frizzy hair. It's a handy accessory that works for both sunny and overcast weather. Trendy bucket hats, like the tie-dyed Bettina hat from Faithfull The Brand, are now a closet staple for casual 'fits all year-round.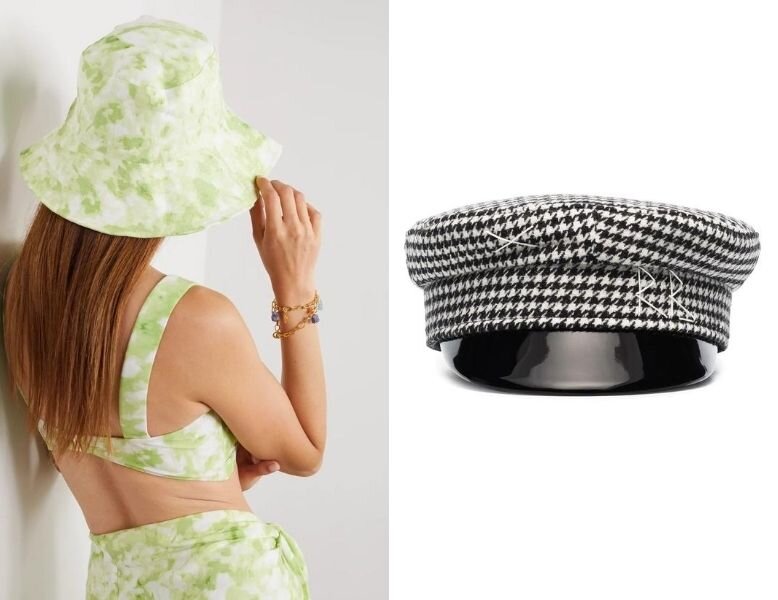 Keep an eye out for eye-catching details, like the Ruslan Baginskiy's houndstooth-check print, as these are an easy way to deflect attention. And since we're all figuring out our new "normal", don't forget to pair your hat with a face mask — you can find our style guide here for reference.
With all that said, you're ready to head out in style come rain or shine. What are your other rainy day outfit essentials we may have missed?
(Cover photo from: net-a-porter.com)
Next, these fashion-meets-cartoon collaborations will make you feel oh-so-nostalgic.
Comments, questions or feedback? Email us at [email protected].