This article was first published on 10 June 2020.
More than just a floor-grazing fashion item, the maxi dress is a well-loved, comfortable wardrobe staple that helps us to stay cool and stylish in our perennially hot and humid climate. Maxi dresses that are made with breathable fabrics are a great alternative to the usual shirt and trousers combo and they help us look put together even as we're lounging around at home, while designs which feature fancier embellishments and luxurious details are perfect for formal, dressier affairs.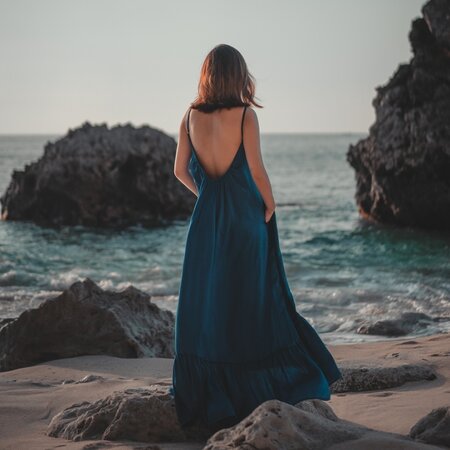 Contrary to popular belief, the maxi dress isn't reserved only for those with tall and slender figures. Everyone, regardless of their weight or height, can look good in a maxi dress. All you have to do is to select designs that are flattering your body type so that they bring out your best features. Don't be afraid to experiment with different colours, patterns and silhouettes as well to better understand the various styles that can either make or break your entire get-up.
Figuring out your body type
If you are unsure about your body type, try standing in front of a full-length mirror and taking a good look at your shoulders, bust, hips and legs. Which areas look broader or slimmer than the others? Keep these observations in mind and remember: your body type is determined by your body's bone structure and has nothing to do with your weight. Read on as we round up the best maxi dresses for every body type.
Apple-shaped figure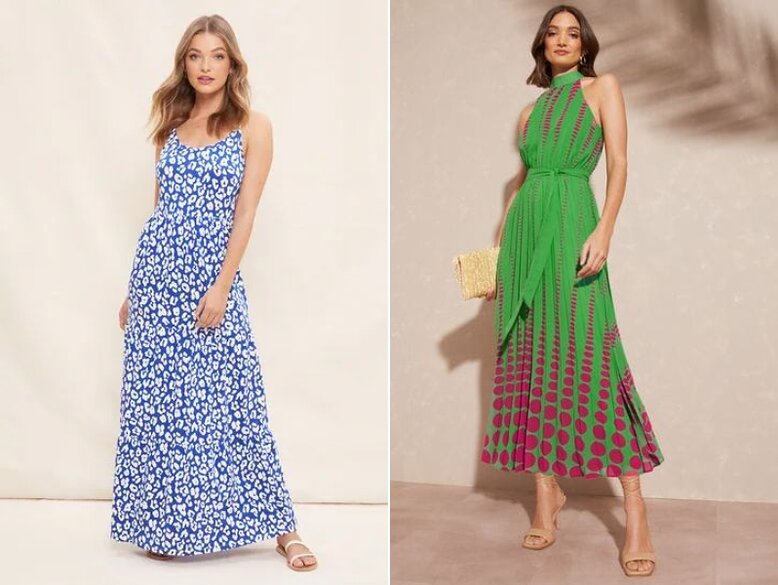 If you have an apple-shaped figure, you are likely to have broader shoulders and a shorter torso. You are also fuller around the middle, with a less defined waist. Slimmer parts of your body include your hips, legs and arms.
Try: A-line dresses, which are more fitted around the hips before gradually widening towards the hem. They accentuate the generous curves on the upper half of your body while drawing attention away from your midsection. Consider asymmetrical dresses that gently cinch your midsection too, which will help to create the illusion of a narrower waist.

Pear-shaped figure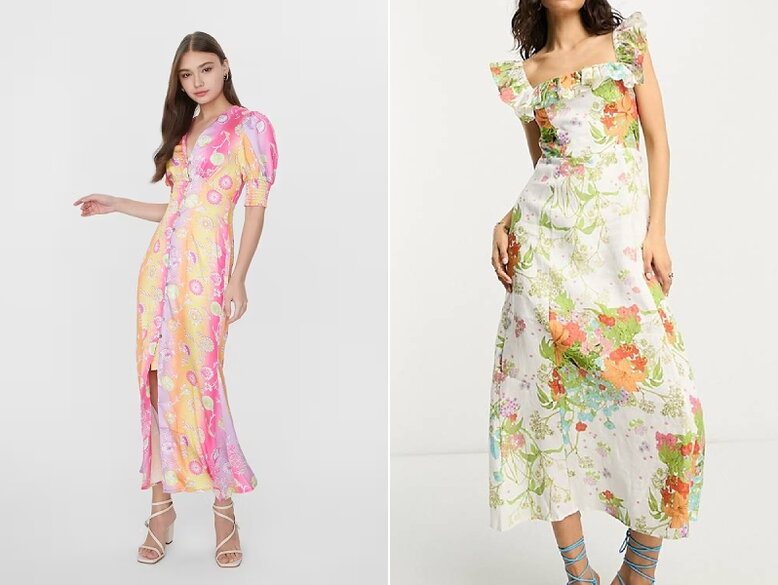 If you have a pear-shaped figure, you will find that the lower half of your body, such as your hips and thighs, are wider in comparison to your shoulders and chest area. You are likely to experience difficulty in finding the right kind of bottoms, as they always seem to make the lower half of your body appear much larger than they already are.
Try: Dresses with embellished details or ruffles at the top. Consider embracing dresses with bell or kimono sleeves too, as they give the illusion of a wider chest and shoulders. Your dress should help to add volume to the upper half of your body so as to help balance out the fuller, bottom half of your body.
Hourglass-shaped figure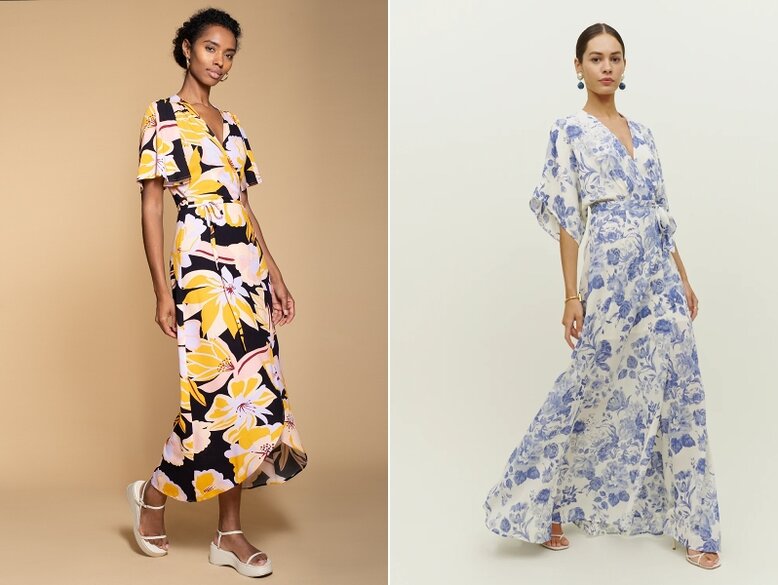 If you have an hourglass-shaped figure, that means that you have been blessed with proportionate hips and bust, as well as a defined waist. Most maxi dresses would look good on your body. That being said, try to avoid dresses with busy, overly complicated details. Steer clear from oversized or loose silhouettes as well because they will only conceal your beautiful curves.
Try: Wrap dresses, which look flattering on almost all body types, but look best on an hourglass-shaped figure. They are designed to draw attention to your bust and waist while softly hugging your curves.
Boyish figure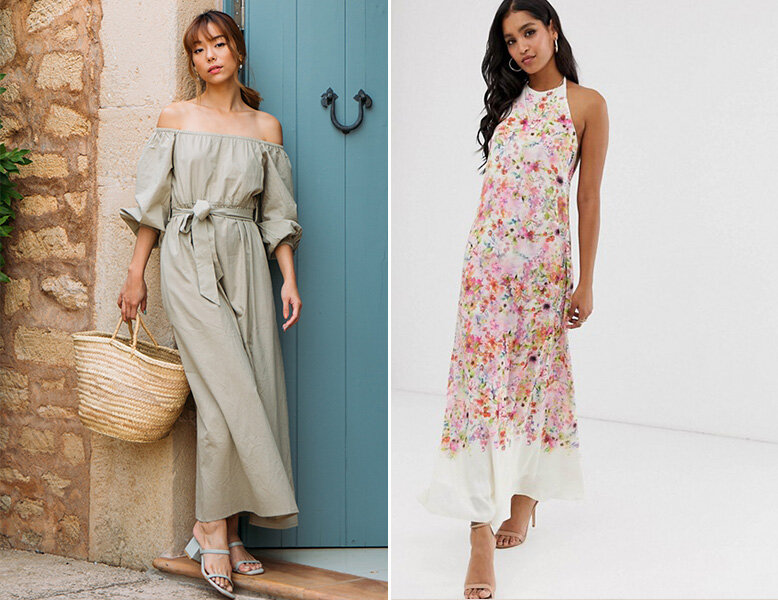 If you have a boyish figure, you will find that your body is pretty much rectangular in shape. Your hips, bust and waist are of the same measurements, with no obvious curves in between. Runway models tend to have boyish figures too, where they act as 'clothes hangers' to ensure that you are paying attention to the clothes rather than the body. Look for dresses that will help to create the illusion of a curvier frame, or go the other direction by fully embracing your model-like proportions instead.
Try: Strapless dresses, which may be a nightmare to women with curvier bodies, but a dream to you and your rectangular frame. Consider dresses with looser, more billowy silhouettes too, such as trapeze dresses — you are one of the few lucky souls who can pull off this style without looking overwhelmed.
Are you a fan of maxi dresses too, or do you prefer keeping things short and sweet?
Ready for more style tips? Learn how to ace Korean fashion with these key wardrobe staples.

Comments, questions or feedback? Email us at [email protected].