So, after a long time, you finally decided to work on your fitness this stay-home period. You have all these interesting online workout classes bookmarked, which you're really excited to try out. But here comes the hard part: after the challenging workout sesh, how do you make sure you're really going to maintain this at-home routine especially if you're working out alone? To get yourself more motivated to sweat it out day in and day out, perhaps it's time you think about investing in fitness trackers.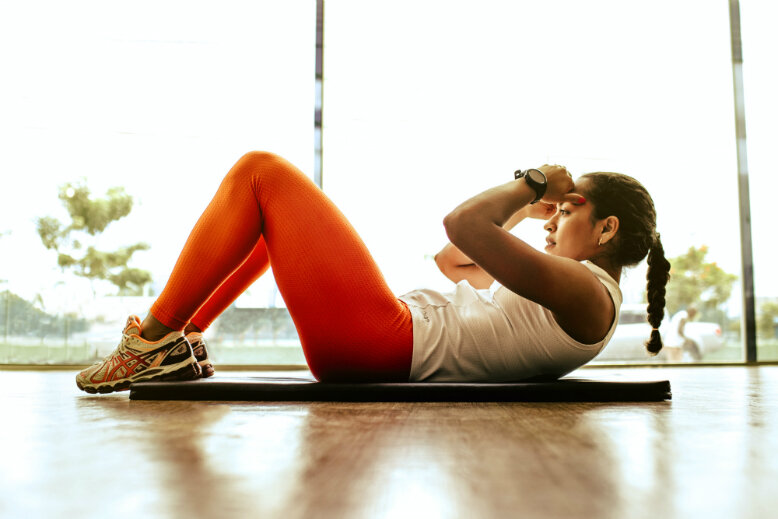 Consistent use of fitness trackers increases people's activity, according to John Hopkins Medicine. It's understandably difficult to suddenly switch your daily habits, but these gadgets can help change your mindset. By documenting your activity and goals, "it gives people information and empowers them to start making changes for heart health," cardiologist Seth Martin, M.D., M.H.S. explained. Other than that, a lot also offer coaching systems and exercises you can incorporate into your routine. And of course, you can't deny that these serve as chic accessories that will help you ace your athleisure game, right? Here are five of the best fitness trackers you can get to keep you fit and stylish.
Monitor your overall health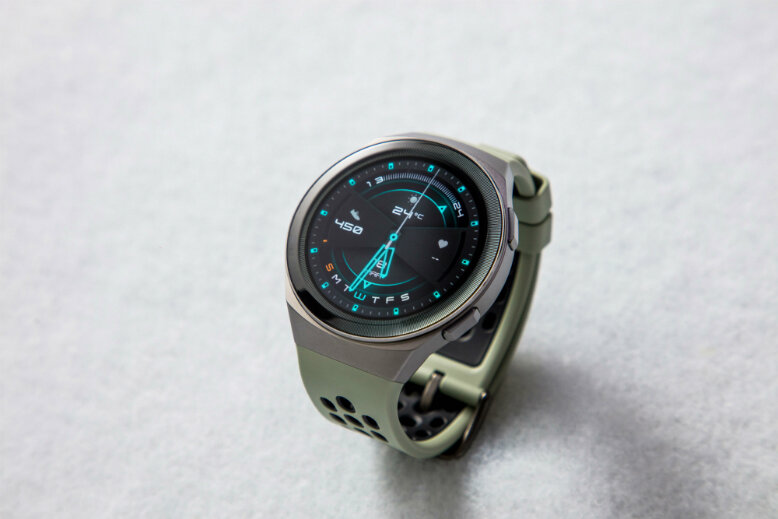 To completely stay on top of your health and fitness, try out Huawei Watch GT 2e. The newly launched digital watch features 100 different workout modes, enabling you to explore all sorts of fun ways to get active. With it, you can also assess your body condition anytime as it monitors your heart rate, stress levels, sleep quality, and even oxygen saturation levels in your blood, which, if low, can result in fatigue and lack of energy. The best part? You can connect it to your Bluetooth earphones to play some jams to keep your sessions upbeat.
Wear it your style: Available in sleek, steel-framed design, Huawei Watch GT 2e can be customised further to fit your look. With various watch face designs, you can play with colours and lights to express your mood.
Track your progress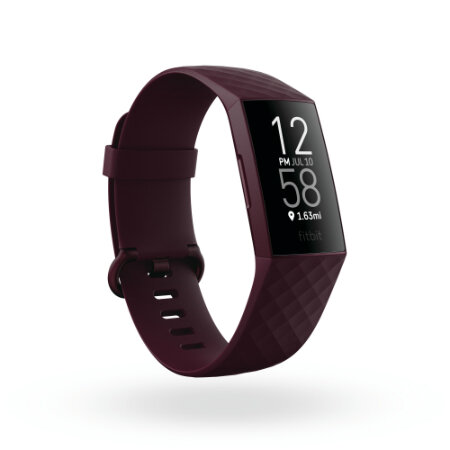 Go further with your goals with Fitbit's latest lineup of trackers. Fitbit Charge 4 will give you everything you need from a fitness gadget. It records your heart rate 24/7 along with your active zones so you really know you're hitting your goals — whether you're measuring your progress based on your calorie burn or your total time of daily exercise. With it, you can also set reminders to move, or care for your overall well-being with its on-screen guided breathing sessions. Lastly, when you're finally free to go outdoors, its GPS feature will allow you to map your run and pace.
Wear it your style: Wear your fitness tracker wherever, whenever. Get your Fitbit Charge 4 to match the occasion with their exclusive bands and other accessories.
Stay active and trendy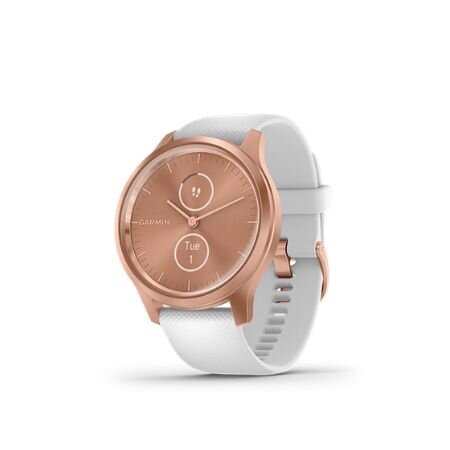 For a fitness tracker that's completely versatile — style- and functionality-wise — check out Garmin vívomove Style. Hidden behind its watch display is a ton of features that will totally improve your lifestyle. With just a tap, you can be on top of your daily activities — from your total steps, body energy levels, and even your daily water intake. Of course, with it, you can also stay on touch by checking your phone notifications and plans for the day. And, guess what? You can even use your vívomove Style to breeze through checkout lines — perfect for contactless payment needed for physical distancing, isn't it?
Wear it your style: Take advantage of its hidden display and wear it even when you're not working out. Appearing simply as a watch with a sophisticated traditional analogue design at first glance, this accessory is perfect for virtually any outfit.
Have fun with colours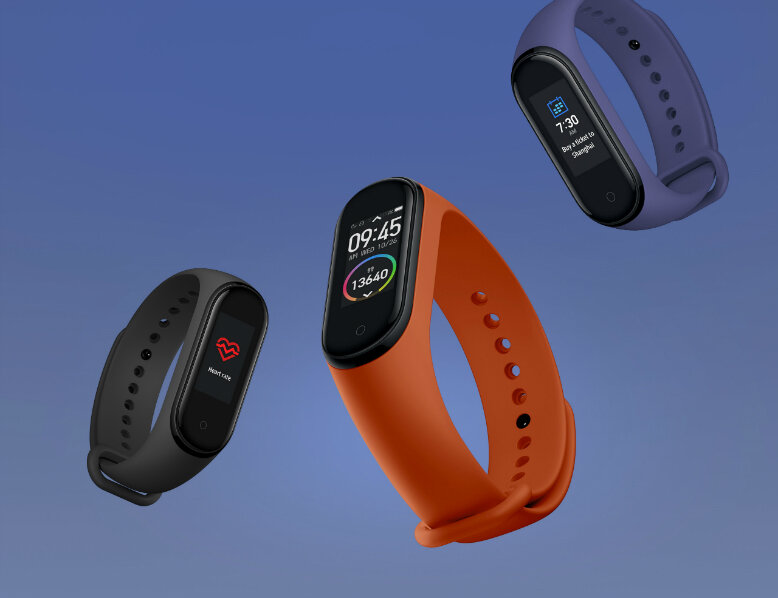 Those looking for fitness trackers that'll be there all the time to support you will find a friend in Xiaomi's Mi Smart Band 4, which can stay up and running for 20 days straight after just a single charge. With its wide, full-colour AMOLED touch display, you can clearly watch your stats and see which areas you need improvement in. Aside from helping you understand your vitals and sleep patterns, the smart band pushes you to step up — and out — by giving you alerts when you're being too idle. Plus, while you focus on your fitness, you can still remain in touch, hands-free by viewing calls, texts, and other notifications on-screen.
Wear it your style: Add colour to your day by choosing from five fun colours. Go with baby pink for a cute feminine vibe or opt for vibrant orange for a bubbly touch to your workout clothes.
Work smart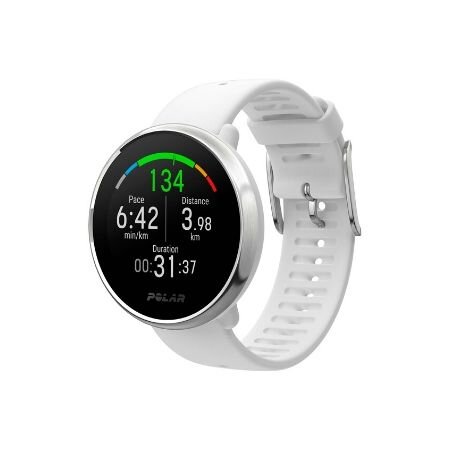 Find a workout partner in Polar Ignite, a waterproof fitness watch that'll give you the guidance you need to achieve a balanced life. More than just recording your health and fitness data, what's great with this tracker is that it'll do the planning for you. No need to sweat out finding the perfect exercises to add to your routine. With their FitSpark training guide, you can get routines that match the readiness and intensity you can take for the day.
Wear it your style: With the simplicity of its design, you can easily pair any outfit with Polar Ignite. Complete your look by switching up its straps. It's compatible with any standard 20 mm watch strap, so you'll have no problem finding one that perfectly fits your ensemble.
Next, take your routines to the next level by using these household items as equipment.
Comments, questions or feedback? Email us at [email protected].