The stars have aligned and they're telling us that astrology-inspired items — be they in fashion, beauty or home and lifestyle — are about to make a major comeback this season. Inspired by the launch of Beautyblender's zodiac-themed sponges as well as Dior's Women's Spring/Summer 2021 Haute Couture collection, which 'reinterpreted the symbolic magic and pluralistic beauty of tarot cards', we decided to curate a list of stylish, charming accessories that bring out the best of each of the 12 star signs. Scroll on to discover yours now.
Aries (21 Mar - 19 Apr): Monique Bangkok Swan Top Handle Bag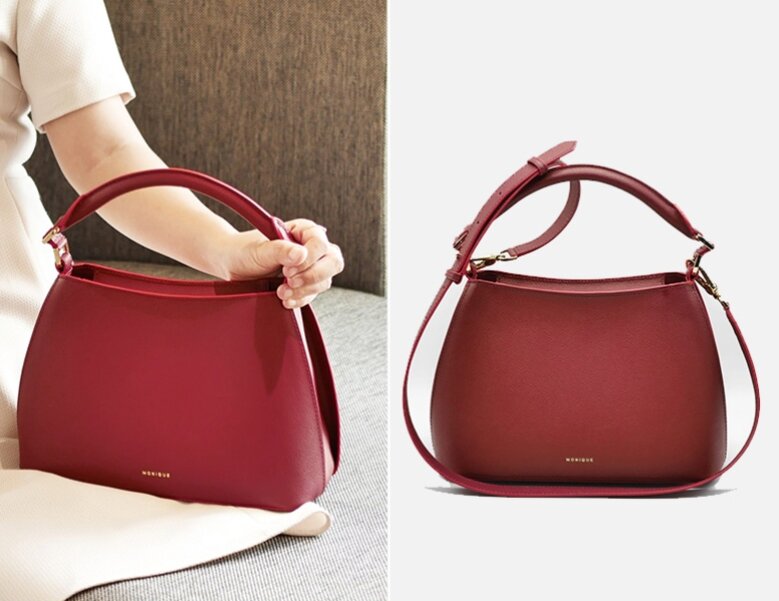 While your peers shy away from obstacles and hardship, you're the one who steps up to the challenge and bravely faces them head-on. As a fiery Aries, you thrive in competitive situations and can't help but regard almost everything that comes your way as a milestone to be conquered — be it in your personal or professional life.
Given how you're busy juggling between a million and one projects at one go, you need an impressive, do-it-all purse that suits your bold (and sometimes brash) personality: Monique Bangkok's Swan Top Handle Bag from Sift & Pick. With its deep red shade (A.K.A your spirit colour), the bag's structured yet flexible design adds the perfect touch of vibrance to your daily ensembles.
Taurus (20 Apr - 20 May): Silk Twist Headband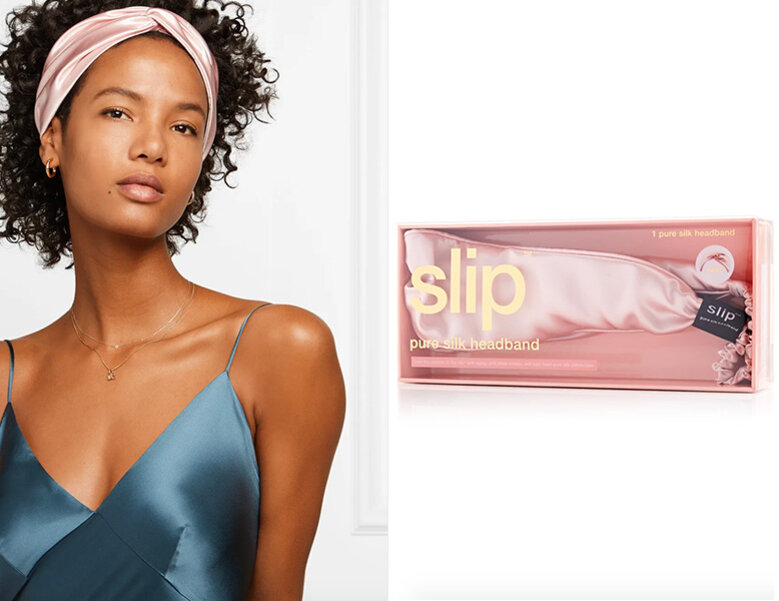 No one understands "Body Beautiful" quite like Taureans do, given how you're a fan of partaking in top-to-toe activities, such as relaxing massages or going for a long run. In addition, you're also an extremely reliable and hardworking person who's ready to pull a few all-nighters just to get the job done.
Considering your resilient, go-all-in attitude, it's time for you to pamper yourself with a chic yet useful accessory. Silk's twist headband from Net-A-Porter will gently keep your locks out of your face while reducing tugging or friction and avoiding creases. This way, you'll feel at ease knowing that your crowning glory is taken care of as you tick off all the tasks on your to-do list. What's more, the headband comes in a millennial-friendly pastel pink shade too (your spirit colour!), which will go beautifully with the other silk loungewear pieces in your wardrobe.
Gemini (21 May - 20 Jun): Rimowa Iridescent Phone Case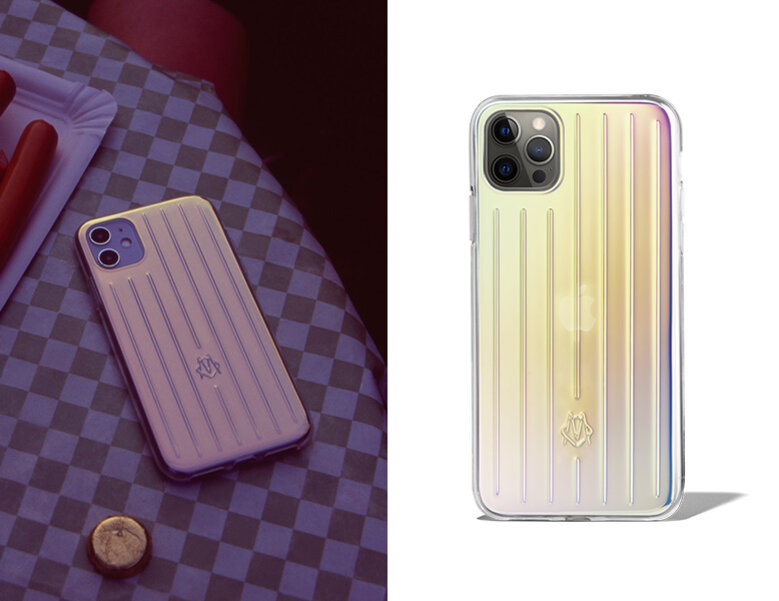 As a Gemini, you view the word "#twinning" a little differently from others. You are born with two interesting sides to your personality; one that expertly blends into different groups based on their vibe and energy, and another that's more intimate and emotional that requires plenty of care and loving.
Given that versatility is your middle name, you're often referred to as the "chameleon" of the Zodiac, thus making Rimowa's Iridescent iPhone 12 Pro Max Phone Case worthy of being your everyday companion. This sleek, luxe phone accessory boasts a futuristic-looking iridescent design, which is reflective of your ability to adapt to a myriad of situations. Meanwhile, the case's polycarbonate and shockproof TPU material mirror your deeply protective, personal side as well.
Cancer (21 Jun - 22 Jul): Superga 2750 Shoes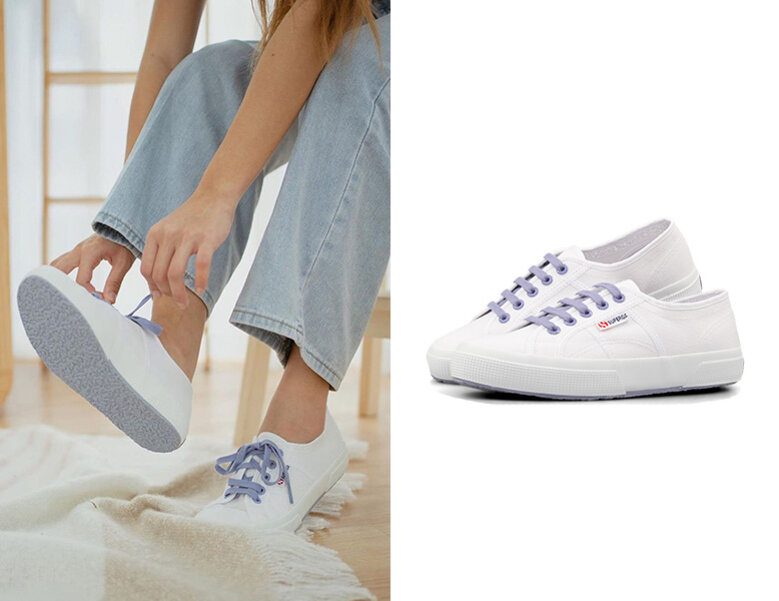 Cancerians are intuitive, sentimental creatures. They tend to be introverted and value small, meaningful interactions rather than flashy group gatherings. As a Cancer, you also cherish opportunities that allow you to create and express yourself — whether it's painting, writing or something as simple as reading.
To bring out the inner artist in you, slip your feet into Superga's 2750 Contrast White-Violet Persian shoes, a lightweight canvas tennis shoe that is made of an extra-strong, fully breathable pure cotton upper. This comfy footwear essential features a touch of violet (your spirit colour), with the rest of the shoe is in an off-white colour that invites you to add your whimsical touch to it with fabric paints and markers.
Leo (23 Jul - 22 Aug): Orelia Chain Ear Cuff
Wallflowers, step aside. The Leo's here to command the room with her charm and intense, infectious energy. As a natural-born leader, you are passionate about your pursuits. You live for exciting, dramatic moments and you're known for your outgoing, fiery attitude. And if there are those who can't take the heat, you know that it's ultimately their loss and not yours.
To celebrate your love for the finer things in life (as well as your spirit colour, gold), slip on this Orelia chunky chain ear cuff from ASOS, which is designed with gold plating and crystals. After all, if there's anyone who can pull off a spunky, trending ear accessory such as this with confidence, it's you.
Virgo (23 Aug - 22 Sep): Olivia Burton Watch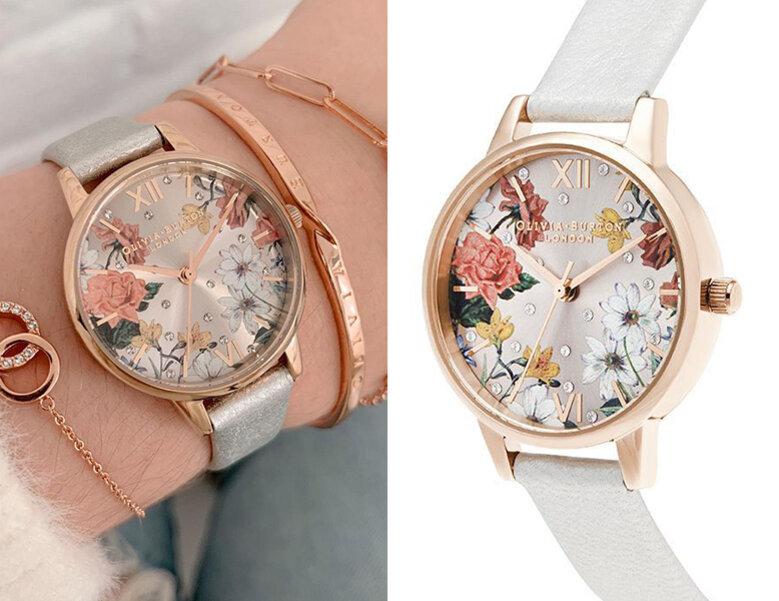 All that glitters is gold. However, what truly shines in your eyes is silver (with it being your spirit colour.) As a Virgo, you strive for perfection and sophistication in everything that you do and you expect the same high standards from others as well. You consider your home and your appearance as an extension of your personality and have a weakness for beautiful things.
For the feminine, fashion-obsessed Virgo, dress your wrist in Olivia Burton's Sparkle Florals Shimmer Pearl Leather Women's Watch from Cocomi, which features a pale rose gold finish and a sprinkling of dazzling Swarovski crystals. Apart from it adding an elegant touch to your polished outfits, this watch also serves as a stylish reminder for you to stay ahead of time — both literally and figuratively.

Libra (23 Sep - 22 Oct): Paco Rabanne + Peter Saville Bucket Hat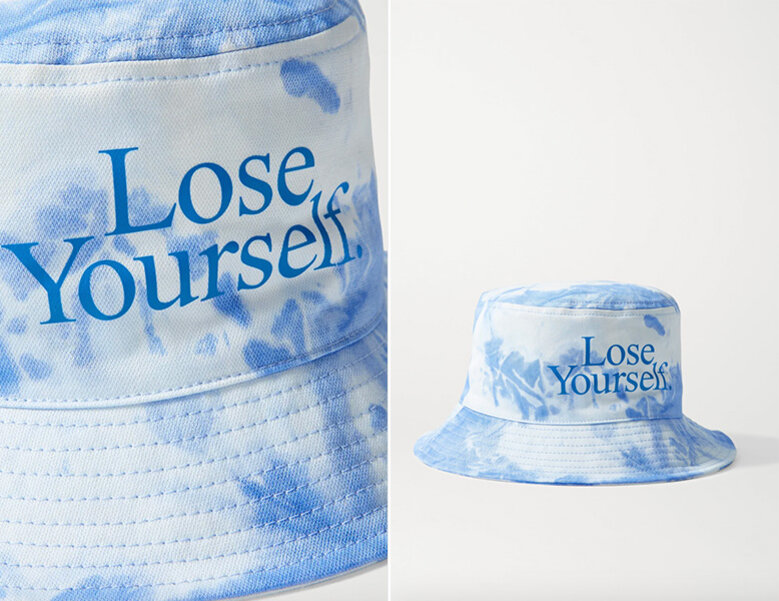 As a Libra, you're a natural-born mediator who's very much a "people" person. You cherish your loved ones deeply and are known for being gracious, kind and diplomatic. When it comes to achieving lifelong goals, you're not afraid to dream big. However, this also means that you're susceptible to daydreaming and have difficulty putting these grand plans into real action.
With your head in the clouds, perhaps it'd be fun for you to embrace this quirky trait of yours fully with Paco Rabanne + Peter Saville's printed bucket hat from Net-A-Porter. This collaboration piece pays a nice homage to your spirit colour — blue — and its tie-dye design is reminiscent of fluffy clouds in the sky. Plus, how apt is this with the words, "Lose Yourself" printed in front?
Scorpio (23 Oct - 21 Nov): Tiffany & Co Tiffany T Bracelet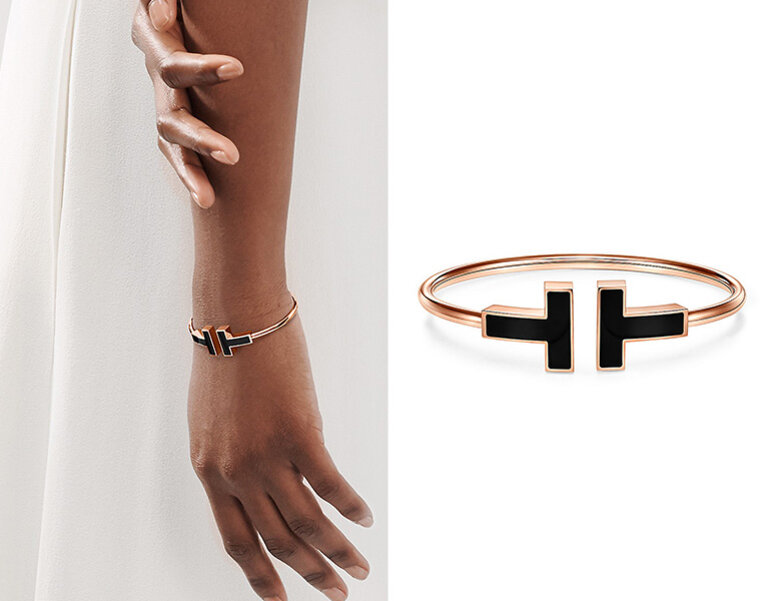 As a Scorpio, you're a passionate lover and fighter who never believes in backing down until you've given it your all. While others regard intense conversations as arguments, you view them as debates and always ensure that you've made your points heard loud and clear. That said, this distinct trait of yours also makes you stubborn and out of control at times, which may result in conflict with the people around you.
To highlight your strong, outstanding personality, consider splurging on Tiffany & Co's Tiffany T Wide Black Onyx Wire Bracelet in 18k Rose Gold, which makes a bold style statement with its smooth finish and high polish and black onyx detail. (And yes, black's your spirit colour!)
Sagittarius (22 Nov - 21 Dec): STAUD Tommy Bag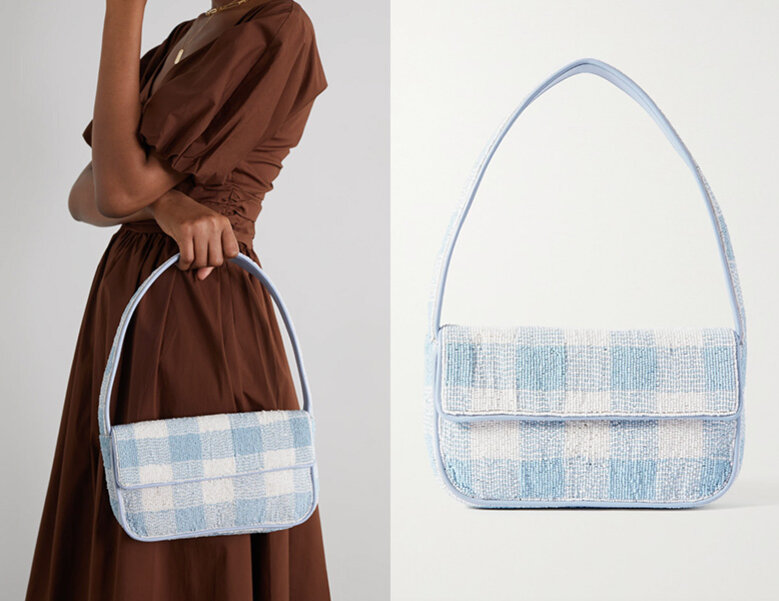 As one of the funniest and most enthusiastic signs of the lot, Sagittarians are also known to be the ultimate adventure seekers. Ever so extroverted and optimistic, you bring boundless energy and creativity wherever you go and you work incredibly well in a team.
With your colourful outlook on life, there's no better arm candy for you than STAUD's "Tommy" bag from Net-A-Porter, which is made from smooth leather embellished with beads in a retro gingham pattern. The icing on the cake, though, are the white silver embellishments that cheekily spell out the label's name, "STAUD", at the back pocket compartment of the purse. Dressed in your spirit colour, which is light blue, this accessory is born to be carried by exuberant personalities like you.

Capricorn (22 Dec - 19 Jan): Luxemono Cyrus ID Case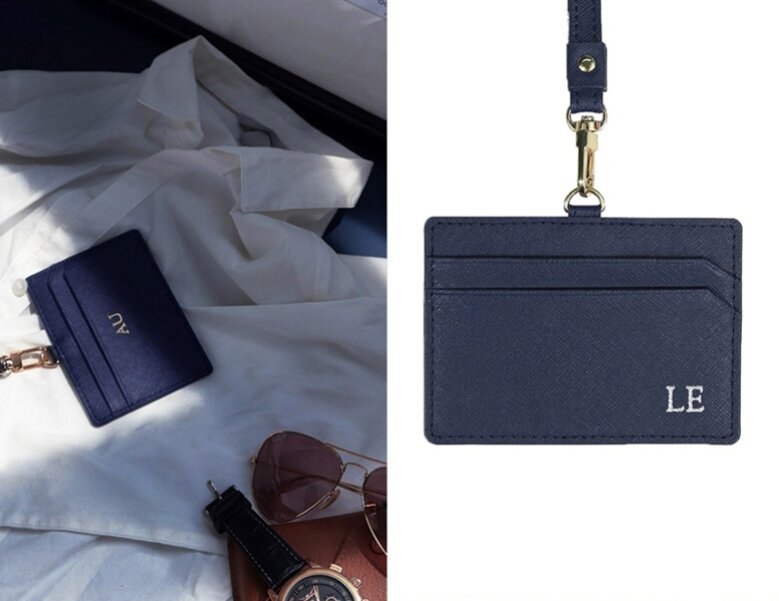 Capricorns aren't called the "GOAT" (literally and figuratively) for nothing! You're an extremely hardworking and smart person who has no trouble climbing to the top of the corporate ladder as long as you set your heart and mind to it.
Presentation is everything to you. As such, you need a chic companion that accurately reflects your disciplined attitude and independent personality. Enter Luxemono's Cyrus ID case, which features a two-tiered cardholder and a clear ID card window to store your essential cards. Plus, this comes in four classic hues — including your spirit colour, dark blue.
Aquarius (20 Jan - 18 Feb): Urban Outfitters Bandana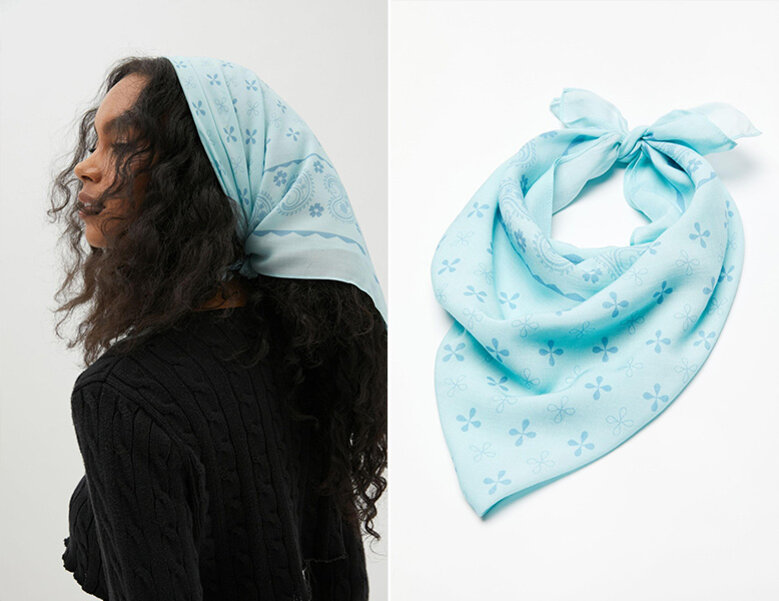 As an Aquarius, you're not the biggest fan of labels. Nor are you the sort who would happily follow the "norm." In fact, you love to celebrate your unique individuality and you like to keep an open mind towards novel ideas and experiences. Intellectual, analytical and deeply imaginative, you're the epitome of the "effortlessly cool" individual.
Looking at how you prefer to lead a life without strict regulations and rules and would very much enjoy going with the flow, Urban Outfitters' Tonal Extra-Large Bandana is just the accessory for you. Designed in your spirit colour, which is sky blue, this fun piece features a tonal paisley print that lends a casual, stylish vibe to your ensembles. Plus, it allows you to wear it however you wish — as a neck scarf, as a wrap for your handbag handles or as a bandana over your hair.
Pisces (19 Feb - 20 Mar): By Invite Only Silver Studs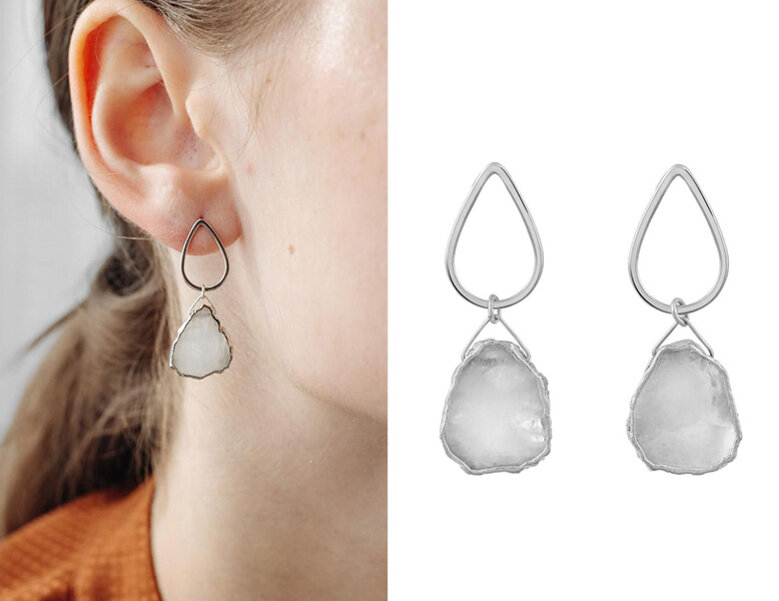 The Pisces individual is so intuitive, they might as well be considered psychic. As a Pisces, you're an intelligent, sensitive person who's also an excellent judge of character. Just like your fellow Water sign, Cancer, you experience immense pride and joy in exploring different forms of art too.
Embrace your artistic side by opting for By Invite Only's Silver Macey Studs, which are made of materials including your lucky gem, moonstone. Furthermore, the unique, raw edges of these moonstones accurately reflect how you love to find beauty in every situation too.
Do you believe in astrology too?
(Cover photos from: cocomi.com, luxemono.com, Net-A-Porter.com and @superga_sg)
Next, check out the trends which we're excited to adapt from Japanese fashion magazines.

Comments, questions or feedback? Email us at [email protected].