Underneath the boho-chic aesthetic, the punk-inspired Victorian frocks, and the doll-like innocence lies the Anna Sui who has always felt like an outsider. The American fashion designer, who was born in the suburbs of Detroit, has Asian parentage — a facet that she admitted to South China Morning Post made her the recipient of teasing as a child.
But more than 30 years later, Anna has gone on to become one of the world's biggest designers. Today, she helms over 50 boutiques in eight countries, and her products are sold in 300 stores in over 30 countries. And on 6 March 2020, Anna Sui will be given a Medal of Honor for Achievement in Fashion by the United States of America's National Arts Club: a hundred-year-old club whose membership has included U.S. Presidents and distinguished visual artists, and whose goal is to "educate the American people in the fine arts." So whoever teased her in school, should now be schooled.
To celebrate this triumph of Anna Sui, we've rounded up must-have items available on annasui.com to add to your arsenal. At a time when xenophobia is being spread with the coronavirus, may these remind us all that we, too, can shine.
Metallic Floral Jacquard Dress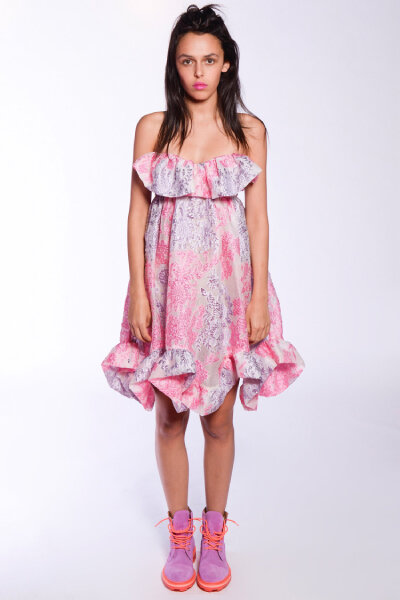 USD570
Fresh from Anna Sui's Spring 2020 collection, this Metallic Floral Jacquard Dress celebrates femininity. The ruffled edges lend daintiness to the piece, but the spunky, elaborately woven pattern in neon pink and purple screams bright, bold and fun. It reminds us of what Anna Sui herself once said: "I think whenever people talk about the 'Anna Sui woman,' they're talking about someone that's probably kind of more downtown, and there's always like this ambiguity: Is she a good girl, or a bad girl?"
Tissue Lame Bow Turband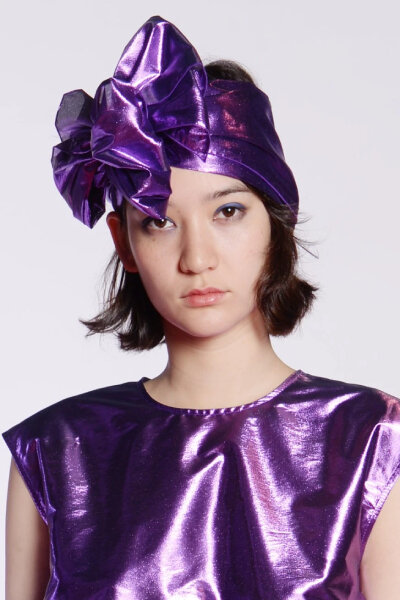 USD112
Made of polyester metallic and nylon, this Tissue Lame Bow Turband in Amethyst glows with Anna Sui's signature lilac colour. It's also metallic, which is trendy this 2020. It also reminds us of this quote from the designer: "To me, fashion is like a mirror. It's a reflection of the times. And if it doesn't reflect the times, it's not fashion. Because people aren't gonna be wearing it."
Anna Sui Classic EDT


If you could only have one item from Anna Sui's extensive collection of products, this must be it. The signature Anna Sui Classic Eau de toilette was reissued just a weeks ago, but it's already been sold out. Evoking "innocence, sensuality, and fantasy of the rock & roll era" this scent combines the fragrances of bergamot, raspberry, apricot, bulgarian rose, aqueous flowers, desert jasmine, cedar wood, sandalwood and powdery tonka. Keep your eyes peeled and sign up here to receive an email if the item is back in stock.
The Anna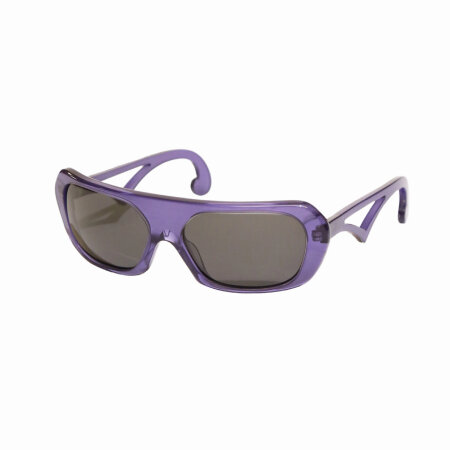 USD295
Nothing can be more Anna than The Anna itself. Handmade in Canada, this signature pair of custom-made mod eyewear from Fall 2019 is futuristic and chic, but also functional with 100 per cent UV protection. Eyewear is one accessory that carries a certain mystique, and Anna Sui is not the only fashionable "Anna" whom we can associate with sunglasses. Vogue editor Anna Wintour famously wears her sunglasses even in runway shows, and it's been said that it's her way to conceal her emotions.
Sui Black Eye Color
Finally, fill your minaudière with this heart-shaped duo color palette. The accent color and complementing rich defining color have been blended with light oil and a heavier paste oil to make the formula spread evenly and fit tightly on the skin. When applied, it forms a membrane that prevents color from running or wearing off. Moreover, the palette's shape reminds us of love — something we always need to remember in moments of doubt.
(Cover photo from: Anna Sui Facebook page)
Backtrack to this unboxing video of the
Anna Sui 20th Anniversary Collection
.
Comments, questions or feedback? Email us at [email protected].