It's 2019 and you're waiting at the airport for your flight back home. Your bags are filled with trinkets from your travel but with spare foreign coins in your pocket, you decide to make a roundabout to scour for more souvenirs. After buying a magnet here and a random postcard there, you run to the boarding gates with your next vacation already in mind.

Travel souvenirs are a quick way to commemorate the getaways that free our minds and bodies from the hustle and bustle of daily life. Whether bought impulsively or planned beforehand, they're all fun and filled with their own stories. Many people say they're an important part of travel experience. We're sure you're already reminded of your own favourite souvenir while reading this.

However, given our current situation, souvenirs no longer just induce nostalgia for things we experienced. They now make us more hopeful for the future of travel post-pandemic. This is because souvenirs are tangible means of communication signalling that an experience did happen, leading to feelings of anticipation and happiness acquainted with the memory they symbolise.

With this in mind, we asked seven women about their favourite travel souvenirs and the bigger meaning behind these keepsakes.
A quick beauty buy that grew meaning over time
Self-proclaimed beauty junkie Jerlene always takes the opportunity to buy new makeup and skincare during her travels. One of her most memorable picks is the Etude House Color Pop Lip Tint in P12 Burgundy Tint which she got from her South Korea trip in 2014.
"This particular item is very special to me because, at the time, I was travelling as a young(ish) working adult," said Jerlene. "Previously, most of my trips were either family trips or for work, so this was the first time I was on a trip with friends."
As someone who loves beauty, she found the mini-size product amusing especially since this variant is a lot smaller than the ones sold in Singapore at the time. She bought it just to use spare change, but the product turned out better than expected, eventually becoming one of her favourite keepsakes.
"I have found it to be pretty useful as a travel/gym bag item because of its small size. It's all used up now, but I still keep it around as I hope to find a similar colour lip tint with the same texture," she shared.
Can we talk souvenirs without mentioning magnets?
Ref magnets
are the first to come to mind when thinking about travel souvenirs. Content creator
Adele
shared that her favourites of this kind are from the Museum of Modern Art (MoMA) in New York which she got during a 2018 school trip. These memorabilia were special to her because it was when she was taking a private design course and it was her "first trip outside Asia".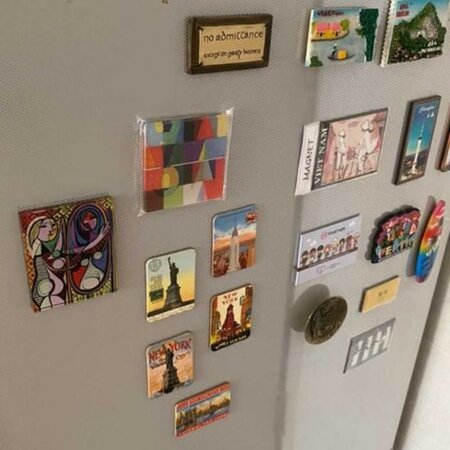 "The museums we visited were incredible and it was one of my first times to be so up close with a lot of stunning pieces from all the masters," she said. "It was lovely to be able to bring a tiny piece of art home to remind me of the trip."
Her favourite from the bunch is the one showcasing Pablo Picasso's
Girl before a Mirror
.
Uniqueness make for a good conversation starter
Sometimes, impulsive buys can be the most novel souvenirs and content writer
Milky
's is a good example. Hers is a "
reusable cup noodle cup
" which she got in Osaka in 2019. She was killing time while waiting for a night bus bound to Tokyo so she ended up in the Nissin Cup Noodle Factory. She closed her spontaneous visit with this in hand.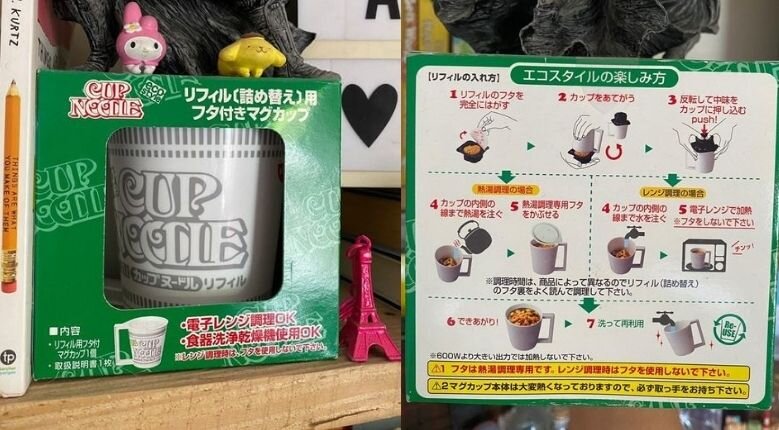 "It sounds stupid but I've never seen a reusable cup for cup noodles. It even had refills!" Milky shared excitedly. "I think it was my lucky day because it was within my budget (around JPY500 + tax) and it was the last stock aside from the display piece. It now sits on the display shelf in my room/office."
Souvenirs that not only bring back memories but also one's childlike wonder
There are moments when we get so caught up in 'adult' things that we forget our inner child. Multi-hyphenate mama
Feijing
and content creator
Amanda
got back in touch with theirs with these souvenirs.
For Feijing,
various toys and popcorn holders
she got from Japan from a trip three years back continue to deliver absolute joy.
"I was very happy when we bought them because we can never find these in Singapore," she explained.
She said that it was a pain to take them home since they were bulky, but who can resist such cute souvenirs?
Amanda, on the other hand, treasures her
Eeyore plushie
which has been in her care for nine years and counting. She said that apart from Eeyore being her favourite character, the toy also reminds her of her first trip to Disneyland Paris.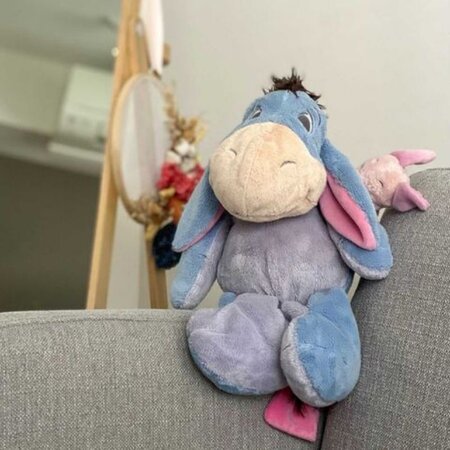 "It was a chore to bring this Eeyore with me for the rest of the trip because it's bulky but no regrets," Amanda said. "It's now sitting on my bed or sofa and every time I hug or look at it, it'll remind me of one of the happiest days in my life."
Some of the best souvenirs are sealed with ink
Content creator and freelancer
Chloe
, meanwhile, proves that not all souvenirs need to take up luggage space. Her
tattoo
which says 'Joy is a choice' from her 2017 South Korea trip is proof. It was the trip that kickstarted her freelancing life. This made her ink the most memorable souvenir ever.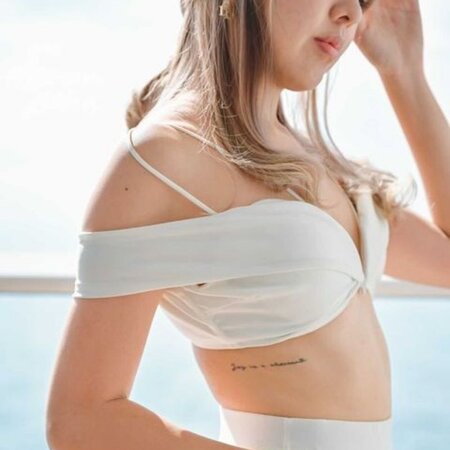 "My full time job was causing me to feel very stressed and it took a toll on my mental health," she said. "I felt like I should take the leap and do something that I enjoy instead. No regrets so far."
At the end of the day, it's all about the memories
Similar to Chloe, full-time employee
Patricia
shared that her favourite souvenirs don't really fit the word's typical definition. With most of her budget allotted for experiences and food,
photos
are more than enough as souvenirs.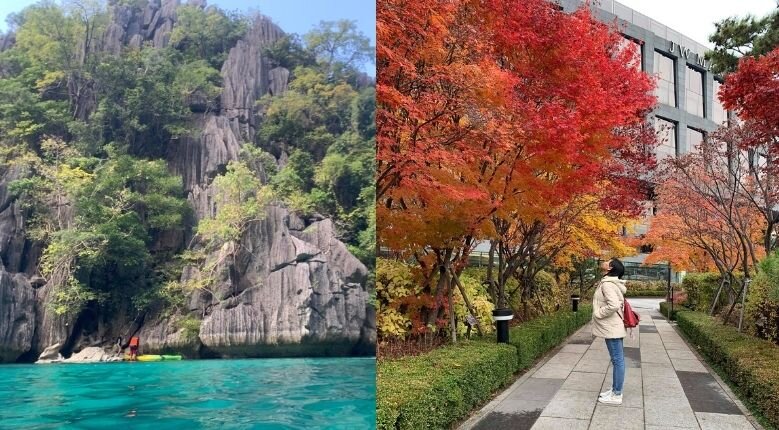 "Common souvenirs such as magnets, t-shirts, keychains and many other traditional things can remind you of the place, sure. But for pictures...I guess the memories flash back," Patricia claimed. "It's like whenever you see a certain picture, it brings back to what actually happened in the very moment."
Casual travelling is still a bit uncertain for most of us, but we still have these memories and memorabilia. Just like the ones these ladies own, we hope yours are keeping you good company.
(Cover photo from: Peter Ivey-Hansen via Unsplash)
Comments, questions or feedback? Email us at [email protected].