There's never a bad time to celebrate love, especially with the pandemic reminding us how important it is to cherish our loved ones. Although the most popular day for "romancing" is Valentine's Day, 14 February, several countries have specially set aside other days to celebrate love as well.
There's Argentina's Sweetness Week, which runs from 1 to 7 July and South Korea's Kiss Day on 14 June to remind couples to pucker up and display their affection for each other. Meanwhile, in China, the country has Qixi, which falls on the seventh day of the seventh month of the lunar calendar as well as 520 Day, a short form of 20 May, which sounds phonetically similar to "I Love You" in Mandarin.
On this note, we implore you to celebrate 520 Day with these five love-themed launches from fashion and beauty brands, including Dior, PINKFLASH and more.
PINKFLASH "OhMyLove" Makeup Set
The cruelty-free beauty brand's OhMyLove collection comes in three variants: First Love, Flipped (as shown above) and Destiny. Each set contains a powder foundation, a blush, a face palette and two matte lipsticks to help users create their very own full-face, love-inspired makeup look.
PINKFLASH Cosmetics proudly dubs their face palette "zero-waste" as it's designed to be a multi-purpose product whose powders can easily be applied as an eyeshadow, blush, highlight or contour shade. The products in the collection are sold separately and are available for purchase via their official Shopee stores in Singapore, Malaysia and in the Philippines.

Gucci "520" Capsule Collection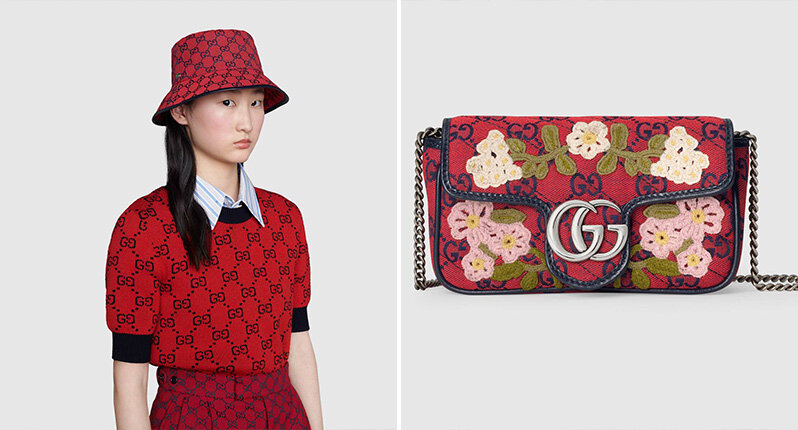 It's no secret that red signifies romance and passion, hence the Italian luxury house's special capsule range for this romantic holiday features a few of their best-selling pieces in a deep red colourway. Above, the ever-trendy GG monogrammed bucket hat is given a bright red twist, while the mini GG Marmont Bag is made with a primarily bright red canvas and features intricate floral appliqués.
Fans of Gucci, we're sad to share that the House's "520" capsule range is exclusively reserved for its China-based shoppers. However, their new Multicolor collection comes close as it features a generous variety of ready-to-wear pieces such as sneakers, small shoulder bags and cardigans in vivid, mood-lifting colours.
Colourpop Cosmetics "So Very Lovely" Collection
Launching on 20 May at 10AM PST (1AM tomorrow in our time zone), Colourpop Cosmetics' upcoming So Very Lovely collection will include a 12-pan eyeshadow palette, four Lippie Stix lipsticks, three Creme Gel pencils and three Super Shock blushes. The brand recently took to Instagram to reveal that the range aims to serve up "boho chic sweetness." The eyeshadow palette is said to offer "a dreamy blend of soft hues like champagne" alongside "richer tones like berry" in different finishes. Will you be adding this collection to cart?

Dior "I Love Paris" collection

Ahh, Paris. The capital of L-O-V-E. Trips to the romantic destination have been put on pause for the foreseeable future. Luckily, the House's Creative Director Maria Grazia Chiuri has rekindled our love for the City of Light with a new collection of ready-to-wear apparel, bags and accessories that feature a textured navy blue I Love Paris and red heart motif.
In celebration of 520 Day in China, Dior has not only launched the I Love Paris collection in the country for a limited time but has also given its Chinese shoppers first dibs on a new medium-sized version of the Dior Caro, one of their latest handbag silhouettes. Discover the I Love Paris collection here.
Valentino 520 Capsule Collection
If love is about going the extra mile for someone, then Valentino's special 520 Capsule collection is proof that the brand deeply cherishes and values its Chinese consumers. Ahead of 20 May, the Italian luxury fashion house released a series of posts on its Instagram that featured nine prominent Chinese celebrities, including brand ambassador and Yanxi Palace actress Qin Lan, wearing an all-new silhouette of the House's popular Valentino Garavani Roman Stud purse.
Made especially for the occasion, the top handle bag features five signature studs on each side of the bag (20 in total) to symbolise this special day. With prices starting from CNY18,900/~USD2,935, the bag comes in five colourways, including a light pastel pink hue and an all-black version to appeal to shoppers of different tastes. Similar to Gucci's approach, the bag is only sold in China, but if you're curious to preview the collection, you can check it out here.
CELINE 520 selection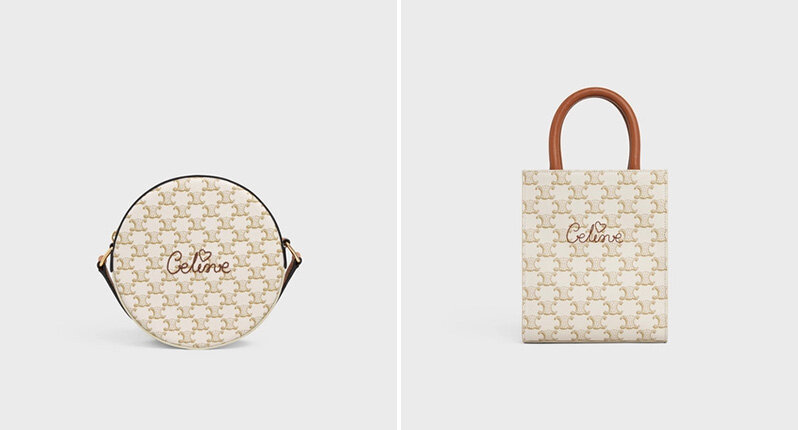 As the current go-to luxury brand of Gen Zs and Millennials, CELINE didn't miss out on the opportunity to treat its Chinese shoppers either. It gamely debuted a special "520" selection in time for the occasion too. The design details in this selection appear to be the least visually arresting compared to those offered by other luxury brands, however, they still carry their own unique charm — with the brand's name written in an embroidery-style cursive font and its material being the brand's signature Triomphe Canvas. For more, visit the brand's site here.
What's your love language?
(Cover photos from: @colourpopcosmetics and dior.com)
Don't forget to show extra love to these new beauty launches too.

Comments, questions or feedback? Email us at [email protected].