Until the day comes that all our clothes have the pockets they deserve, no woman should ever step out of their homes without a bag in-hand. Aside from merely storing our items, this accessory also helps switch up our ensembles. But with all the different designs out there, which ones do you really need? We round up five classic bag styles worthy of investment.
The baguette bag
You know it — that small rectangular handbag with a short strap that dominated the '90s has now returned to being a fixture in your wardrobe. Usually hung over the shoulder and nestled under the armpit, the baguette was originally designed by FENDI and became a defining prop to Sarah Jessica Parker's character Carrie Bradshaw in Sex in the City. Now available in a number of sizes, colours, and reiterations from other brands, the classic bag style has become every woman's go-to accessory for casual days and nights out. As its size is compact enough to store your most important essentials, it's the perfect accessory to bring along when you're planning to freely enjoy your time.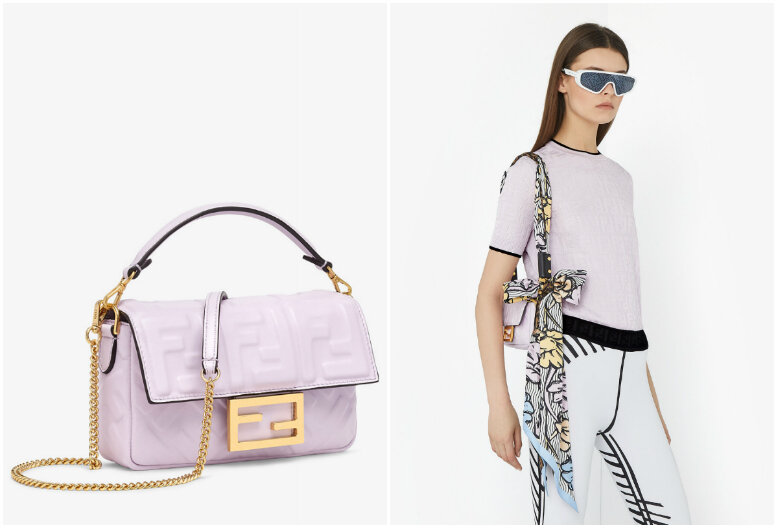 Our pick: This pale lilac baguette from FENDI definitely feeds our logomania and obsession with chains. With its FF motif subtly embossed, the bag's design remains in the realm of chic and subtle that you can easily use it with your party dresses or laid back sweaters.
The hobo bag
For a casual day bag that'll give you more room, hobo bags are the way to go. These usually crescent-shaped purses that come with longer straps tend to drape your items inside for that characteristically slouched look. They come in different sizes, but even the smaller ones will allow you more space to squeeze your items in compared to others thanks to their soft and flexible material.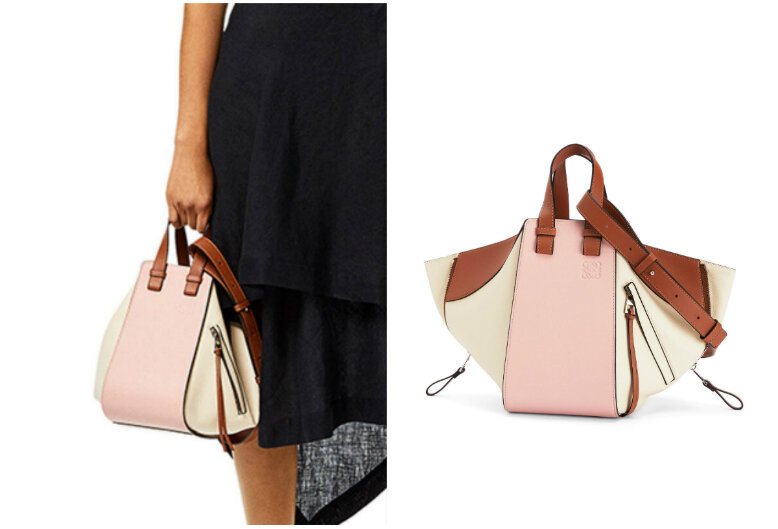 Our pick: LOEWE's hammock bags offer a refreshing take on the classic hobo bag styles. Their structured side gives the classic bag style a more refined look, making it apt for use both in the office and on your off-duty days. With its adjustable straps, you can choose to wear it over your shoulder across your body, or simply carry it with your hands. And the best part? It has a lot of zippers and compartments. What more could you ask for, right?
The tote bag
We know micro bags are in but totes remain a classic bag style beloved by many. Everyone needs at least one stored in their closet for its function, especially if you're a girl scout who finds it a must to bring everything she could wherever she goes. Made out of sturdy materials, totes can carry all — from your toiletries to your work laptop, and even some of your groceries. Really, it's the best daily companion you can ask for.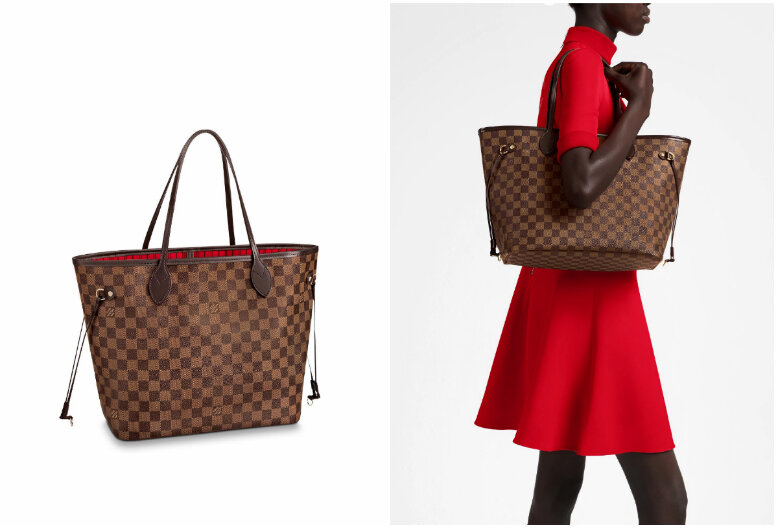 Our pick: The Louis Vuitton Neverfull tote would be a greatly durable addition to your bag collection. Though it was first launched in 2007, it's one of the luxury brand's most successful models of all time; it remains a best-seller in the 2019 sales of the pre-owned luxury fashion site Verstiare Collective. It's spacious but sleek and this version featuring the LV's iconic Damier pattern will allow you to bring everything with luxurious finesse.
The Boston bag
You need to enjoy breaks from your hustling every now and then. And when you do decide to go for a short staycation around town, bring along a Boston bag to keep you company on your trips. Originating from — you guessed it — Boston, this classic bag style dates far back in the 1800s. Famed for its utility, this dome-shaped bag is perfect for storing your travel must-haves.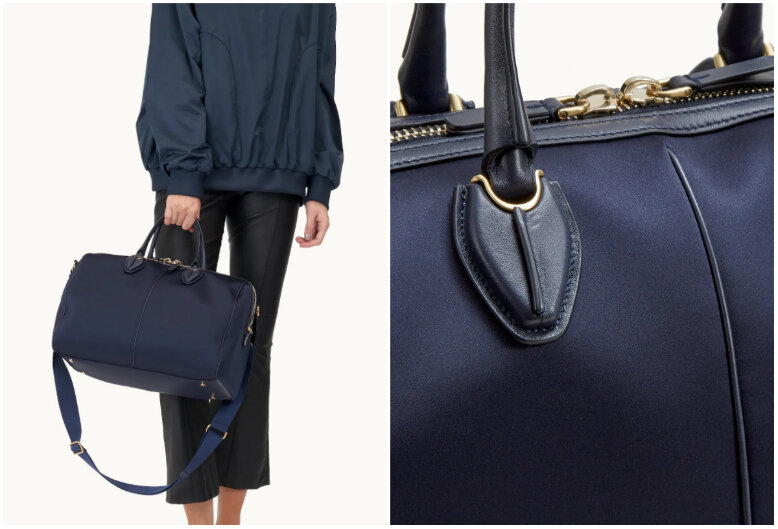 Our pick: TOD'S Boston Travel Bag offers a sheer bulk that ensures us there would be nothing left behind on our trips. It appears plain and simple, but its midnight blue leather lining, along with the golden sheen of its metallic details, bring understated charm to this weekender pack.
The clutch bag
Each of us, at one point in our lives, would be required to attend a formal affair that requires a bit of dressing up. For precisely that reason, it's a must to have at least one clutch stored somewhere in your wardrobe. Nothing else speaks effortless elegance than being so free you'd only need a tiny purse to sustain you through the hours. Plus, these stand-out bags will make or break your outfit. Sometimes, they're the line that stands between being plainly underdressed or donned to sophistication.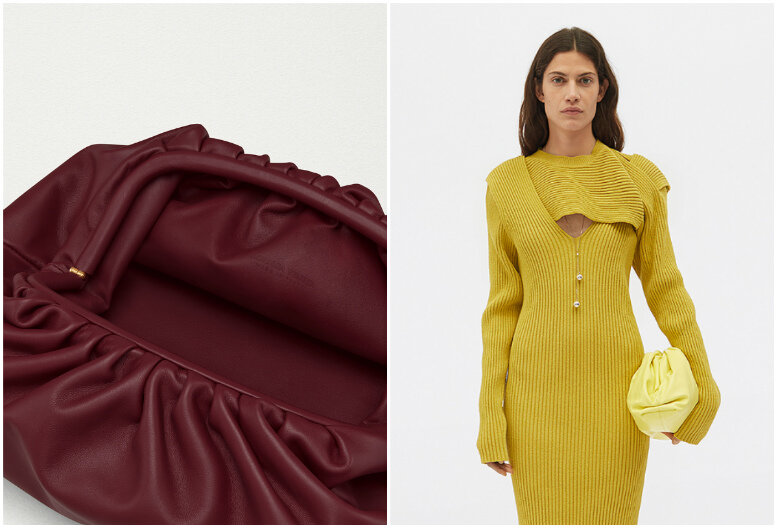 Our pick: The iconic Bottega Veneta Pouch is a sure-fire way to spice up your outfit. Available in a wide array of fun colours and finishes, it's exactly what you'll need to add vibrance to the occasion. If you choose to (and if you don't mind having to hold a clutch all-day-long), you can even choose to use this relatively sizeable pouch to amp up your casual looks.
(Cover photo from: fendi.com)
Comments, questions or feedback? Email us at [email protected].