Going on an unforgettable honeymoon holiday. Focusing on your professional growth and scoring a well-deserved promotion at work. Establishing a business that you are proud to call your own. You have what it takes to turn your dreams into reality — what's next is to make strategic money moves that will empower you financially and help you to level up your personal and professional life.
"What is considered a 'cheap' Personal Loan?" "How can I secure a cash advance easily?" "What's a competitive interest rate in the current financial market?" These were some of the questions that Becks Ko, Chloe Goh and Shuying Hua, three women who are pursuing different walks of life, considered as they shared candidly about their personal financial options.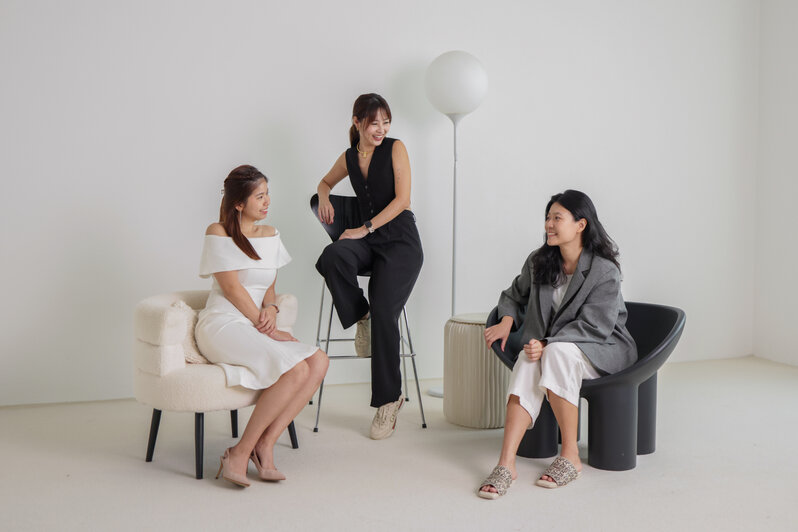 Read on as the three women tell us how a financial boost from UOB Personal Loan and Balance Transfer will bring them a step closer to realising their passions, ambitions and dreams.
Furthering their education and dreams of entrepreneurship
"My master's degree in Fashion Communication and my career have provided me with a strong foundation in creative design and visual communication. While I enjoy what I do, my passion lies in a broader canvas of artistic direction and curation," shares Becks, who is the Head of Content of TheBeauLife.
While the 34-year-old dreams of pursuing a master's degree in Museum Studies and Curatorial Practices at the Nanyang Technological University of Singapore, she is also conscious of the course fee. "I see this [master's degree] as a step up into a different realm of creativity, expression and storytelling, but it comes at a high price – $31,500 to be precise," reveals Becks.
Becks' personal financing goal: Secure a Personal Loan with a manageable monthly payment plan — this will give her a peace of mind to budget and plan her finances effectively.
"I want to tell a seamless brand story that flows throughout the consumer journey — from concept, design and production all the way down to visuals and social media content," shares Shuying. The 37-year-old holds a full-time role as Head of Campaigns at Clozette Group, however, she also wishes to fulfil her lifetime goal of becoming an inspiring fashion business owner.
This means she needs to be financially prepared to fund the costs of setting up a fashion brand. "I've done my calculations. In order to launch my clothing collection, I will need a capital of $30,000," shares Shuying.
Shuying's personal financing goal: Commit to a Personal Loan plan that is easy and fuss-free to maintain. And ideally, one that is free of pesky processing fees.
Why you should consider UOB Personal Loan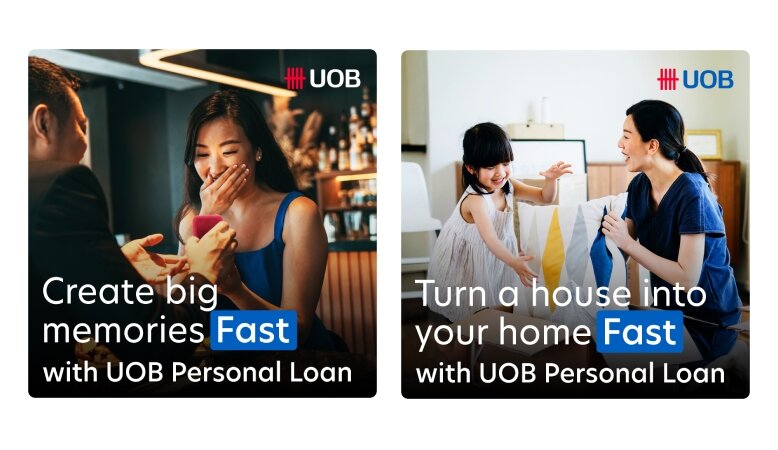 Becks and Shuying are inclined to apply for a UOB Personal Loan as the bank offers attractive potential benefits that are aligned with their current financial needs. With UOB Personal Loan, applicants can stand to enjoy a competitive interest rate of as low as 2.88% p.a. (EIR 5.43% p.a.), with 100% processing fee waived.
"UOB Personal Loan has a competitive interest rate from 2.88% p.a. (EIR 5.43% p.a.), along with repayment terms that are tailored to my financial situation. The processing fees are also waived for all loan periods so I don't have to worry about substantial additional costs on top of my course fee," shares Becks. For Shuying, she is attracted to UOB Personal Loan's instant approval and instant cash disbursement* feature: "I can trust that the process is quick and fuss-free."
Receiving extra cash for her honeymoon holiday
"My partner and I have been dreaming of a perfect honeymoon holiday in Maldives! We would love to spend time lounging on the beach, sipping cocktails and soaking up the sun together," shares Chloe.
The 30-year-old Campaigns Manager fondly recalls travelling to Maldives for the very first time when she was a flight attendant. Since then, she and her partner have dreamt of rediscovering this idyllic dream destination after tying the knot. "Achieving this milestone would mean a great deal to us," she adds.
While Maldives is only a four-hour flight away from Singapore, Chloe understands that affording this dream holiday comes at a pretty hefty price. "Realising this dream isn't going to be easy. Spending five days and four nights at a luxurious resort that's catered to our preferences and needs can easily reach a five-figure sum," Chloe explains.
Chloe's personal financing goal: Find a viable alternative approach that will help her secure instant cash responsibly instead of dipping too much into her current savings.
How UOB Balance Transfer can provide you with an instant cash boost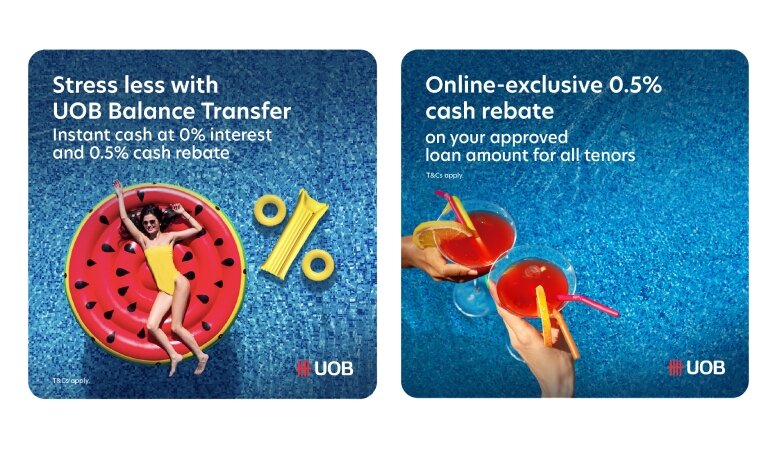 As for Chloe, UOB Balance Transfer is a compelling option that can help her afford her dream honeymoon holiday. With UOB Balance Transfer, applicants are able to enjoy a 0.5% cash rebate with no limit on their approved loan amount of at least $10,000 on any tenor.

"With UOB Balance Transfer's 0% interest rate+, I know that my loan comes at no significant additional cost. It's a bonus that I can enjoy an instant cash payout1 too so I can go on a fuss-free honeymoon holiday," shares Chloe. Applicants may also enjoy the short and flexible 3, 6 and 12 months tenor options, with repayments from as little as $30 or 2% of the statement balance, whichever is higher.
Achieve your dreams with UOB
Ready to level up your personal and professional life? Consider applying for a UOB Personal Loan today to enjoy the bank's competitive interest rates or receive a cash advance instantly with UOB Balance Transfer.
Realise your dreams today with UOB Personal Loan and UOB Balance Transfer.

Comments, questions or feedback? Email us at [email protected].