Modern women need modern tools. Having chic yet practical essentials to tide you through every day — from the right bag to the best soap to take care of your skin with and more — can transform your life for the better and make it a lot more joyful.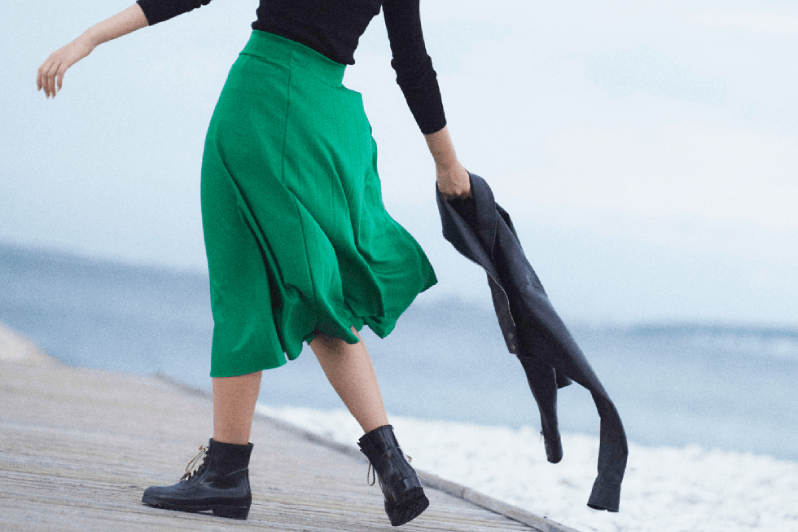 Ready to elevate your daily moments with thoughtfully designed lifestyle products? Meet the Stunning Co-Creation range, a curated selection of versatile essentials from Japan that are developed in partnership between noteworthy brands and influencers. Read on to learn about this meaningful collaboration and discover more about the products.
Be confident in your skin with KOSHIBA Clay Soap
Your days typically begin and conclude with a few 'me time' moments in the shower — from waking up to new opportunities to winding down and escaping from the stressors of working life. Why not transform your quick rinse-and-go routines into relaxing bathtime rituals?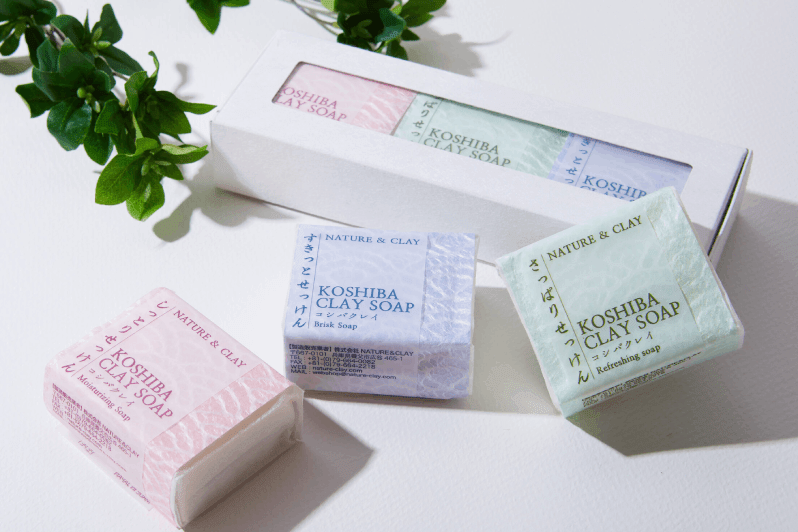 Luxuriate in the refreshing properties of KOSHIBA Clay Soap, which is made from high-quality ingredients to gently and thoroughly cleanse the skin. Choose from three variants to suit your bodycare needs: Moisturising (brightens and smoothes the skin), Refreshing (delivers a refreshing, mild moisturising effect to the skin), and Brisk (rich in minerals and delivers a refreshing feeling to the skin).
Why it's stunning: Its star ingredient — Koshiba clay — is excavated in the nature-abundant mountains situated in the centre of Japan islands. As such, it has the ability to 'pull' dirt and impurities from deep inside your pores to the surface (talk about satisfying!) and is also free of synthetic fragrances, added stabilisers and preservatives. Add this product to cart here.
Do it all with thoughtfully made backpacks
Mini purses may be in style, but the backpack deserves a lot more credit as it can securely store larger essentials such as your laptop and water bottle. It's truly a 'do-it-all' bag that will accompany you through your travels — be it for school, work or leisure.
Designed with the wearer's needs in mind, the Stunning Co-Creation range includes backpacks from two Japanese brands: TUTUMU via bag manufacturer KIWADA MASAAKI SHOTEN and Ms.Lily. Both brands are proud of their roots in Toyooka, a city in the Hyogo Prefecture that is known for producing versatile, well-loved bags for over a century.
Tote your favourite reads around with TUTUMU Books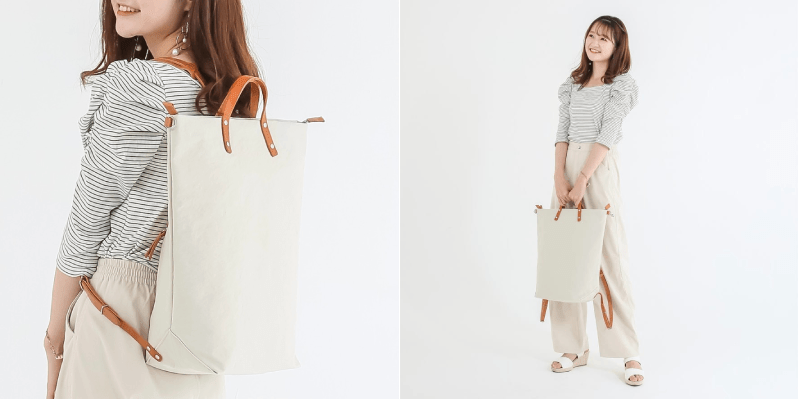 A trusted companion that stays by your side, rain or shine, the TUTUMU Books Toyooka Kaban backpack features high-quality materials including Japanese nylon and is made with functionality and ease of use in mind. This bag is aptly named "Books" as it is large enough to store a number of books and documents. It also has a zipper pocket for you to retrieve and store smaller essentials, such as a long wallet.
Why it's stunning: Its simple versatile design makes for effortless styling, while its roomy size makes it a practical and convenient must-have for work and play. Did we also mention that the bag is made of water-resistant material? Add this product to cart here.
Ace the preppy look with Ms. Lily On backpack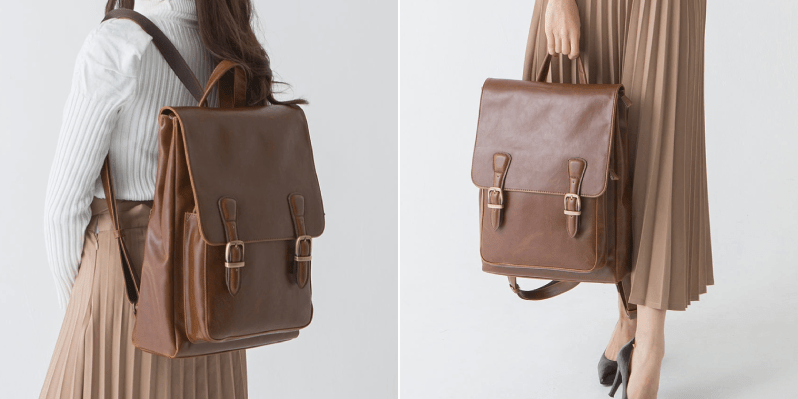 Trends will come and go, however, classics will stand the test of time. For a practical yet pretty backpack that is made to last, consider the Ms. Lily On backpack, which specifically caters to women's unique needs and perspectives. Made of water-resistant PVC material, this bag contains one large compartment that fits a 13-inch laptop and two zipper pockets for smaller items.
Why it's stunning: In addition to its practical, 'made for women' features, this bag also sports a prep school-ready design with its belt buckles and comfortable shoulder straps. What's not to love about this classic beauty? Add this product to cart here.
Weather through life's ups and downs with SHIBATA Eco Boots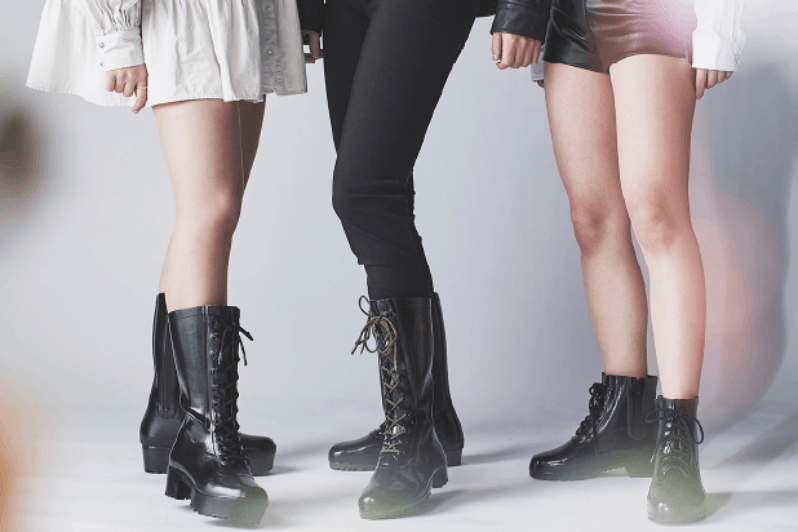 Life isn't about waiting for the storm to pass; it's learning to dance in the rain. In addition to their supple, leather-esque texture, these SHIBATA Eco Boots are also durable and lightweight.
Made proudly by Shibata Kogyo, an established rubber manufacturer situated in Akashi City, Hyogo Prefecture, these boots are incredibly versatile — so much so that you can count on them not just for stormy days, but for every single day. Rock these with your casual street style ensembles or step out in these and your trusted raincoat when it starts to pour.
Why it's stunning: A testament to the boots' superb quality, Shibata Kogyo's boots have also been worn by the self-defence force and firefighters. It's the perfect blend of style, functionality and quality. Add this product to cart here.
Discover the Stunning Co-Creation range here.
Comments, questions or feedback? Email us at [email protected].