Our "I Am Her" series features the female movers and shakers of the industry to learn how femininity and power coincide beautifully and seamlessly together.
Pauline Teo is a fan of analogies. In fact, it's her favourite way of helping her students understand the most complex finance and investment terminologies in the easiest way possible. Likening it to swimming ("Both come with their own set of risks, but it's a skill that you'll be proud to have achieved at the end of the day," she quipped), the mother of two's ability to make this seemingly difficult area of expertise appear more approachable and accessible stems from her innate desire of becoming an educator.
Beyond her role as the Executive Director of 8VI Holdings Limited, which operates through VI, a FinEduTech platform, Pauline is one of the key trainers at VI College, the company's financial and training provider. In addition, she plays an integral role in overseeing wealth management and investment training and engaging with the company's VI community.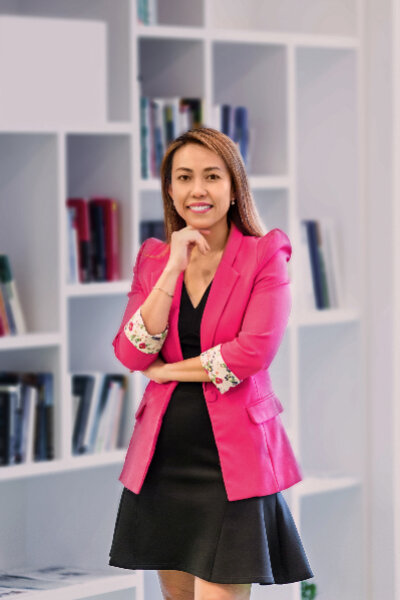 Prior to joining VI College, Pauline had led a relatively conservative lifestyle, where she spent over 10 years as a civil servant working in the area of training and development. However, after experiencing an unfortunate financial incident, she decided to venture out of her comfort zone and committed herself fully to learning about investing in order to build a better financial future for her family. Standing by her beliefs in empowering others through education, she now dedicates her time towards helping others achieve financial success as well.

Read on as Pauline reveals to us the highlights and lowlights of her investment journey thus far, her advice for aspiring female investors and why education and embracing risks matter to her.

Fill in the blank: I am an investor, a mother of two, and a ________.
A 'shopaholic'. I like to indulge occasionally in bags and shoes but, above all, I love 'shopping' for stocks.
Tell us a little more about how you got started on investing. What was the most significant opportunity and challenge that you've faced in your investment journey thus far?
It began around 10 years ago after my husband and I lost SGD40,000 from a unit trust that we purchased for our family. I decided to pick up investing from scratch as I didn't want us to end up in this worrisome situation again. The shocking revelation of how saving up a portion of my salary simply wasn't enough to fund my child's university education and for retirement pushed me further towards finding a solution that would allow me to take better charge of our financial future.
As for the most significant challenge and opportunity that I've faced in my investment journey thus far, I believe it was to leave behind my cushy job in the civil service sector to embark on a new career as an investment educator. As a mother of two, I made a 'risky' decision of giving up my stable income in order to commit to investing full-time.
I signed up for investment classes at VI College and went from learning about investing to teaching others about it. But I'm proud that this has since paid off as I've since been able to rise above the ranks and become an Executive Director at 8VI Holdings Ltd while earning a six-digit passive income every year.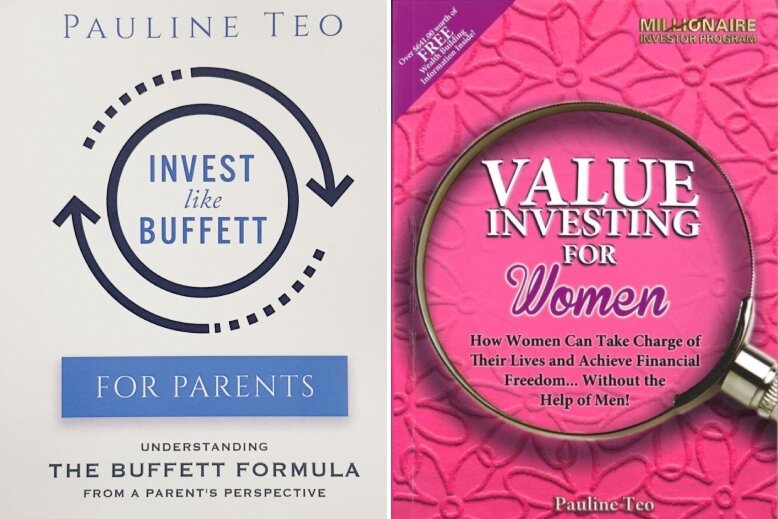 In your book, Invest Like Buffett For Parents, you revealed your motivations behind taking charge of you and your family's financial future. What's a common issue that young mothers tend to face when it comes to tackling finances for their family?
Although many young mothers are highly educated, I believe they still have the mentality that it's the husband's responsibility to take care of the finances. They have the tendency to take action only after something bad has occurred.
It was the same for me. I wasn't fully committed to tackling my family's finances until we suffered a devastating loss of SGD40k. I only became highly motivated to do so after wishing to provide a better financial future for my children.
I also wish to highlight that as women, we often think that we're too 'busy'. Busy being busy. Truth is, most of us lead hectic lives but I believe this shouldn't be an excuse to postpone the opportunity to safeguard and equip ourselves with important financial knowledge. If I can do it, you can too.

You've also written a book titled Value Investing for Women. Why was it important for you to do so?
I remember attending one of my very first investment classes, where I realised that only 30 per cent of the students were made up of women. I also noticed how most of the highly sought-after trainers in the investment education industry were men.
Furthermore, the investment books that I've come across were filled with confusing, technical jargon and they seemed to be mostly written by men, for men. As such, I decided to write Value Investing For Women as I wanted to make investing much more relatable to women. I hope this book encourages fellow women to consider embarking on their own journey towards investing.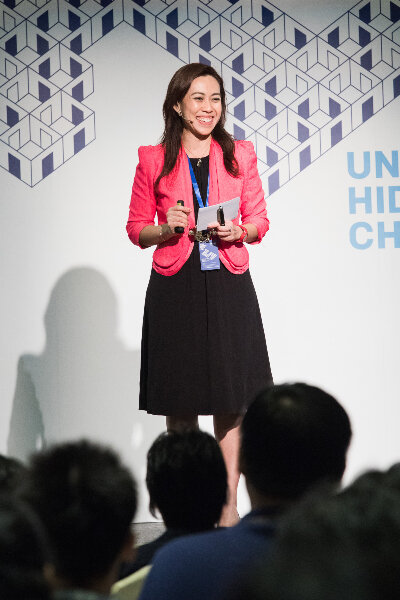 Could you tell us about the most significant differences between men and women's approach towards investing?
Call me biased if you wish, but I believe women are great investors by nature! Take Warren Buffett as an example, whose investment habits were likened to a 'girl's' due to his steady, long-term approach. As women, we're often driven by the right motivations in achieving financial success, however, we tend to lack the confidence in taking the first step.
In comparison, men tend to be more confident towards investing but are also susceptible to letting their ego, greed and pride get in the way of making the right decisions. They tend to have a tougher time learning from their mistakes. I believe women tend to be conservative in their approach and have the potential to excel in it in the long run.
There are many types of investment strategies available — from Small-Cap Investing to Growth Investing. You specialise in Value Investing. Could you tell us a little more about it, as well as the opportunities and potential risks of Value Investing?
Imagine this: A woman comes up to you, saying she's in desperate need of money. She's offered to sell you her limited-edition ostrich Hermès Birkin bag for only SGD30,000. You're a bag enthusiast hence you're aware that the bag is currently valued at over SGD50,000. You'll pull the trigger and purchase the purse from her as you understand its value.
Value investing is essentially investing in companies which you believe are undervalued at the moment, and have the potential to be valued at a much higher price in the near future. Small-cap investing and growth investing are inherently similar to value investing as most of these strategies fall under the value investing umbrella.

Kindly elaborate on three easy, smart money-savvy tips that every young woman can consider adopting today.
Firstly, always 'pay' yourself first instead of others. Resist the urge to spend your money on discretionary goods and fancy holidays. 'Pay' yourself by saving up at least 10 per cent of your salary, which you should use for investing to help you build up your passive income.
Secondly, set aside some time to create a budget spreadsheet for your entire year. Try your best to plan ahead and think about how much money you'll need to allocate for different forms of expenditure. Failing to plan = planning to fail.
Thirdly, never stop learning. Educate yourself and spend time on upgrading your own skill sets, whether it's taking up a course on public speaking or attaining a certification that will help you to advance your career.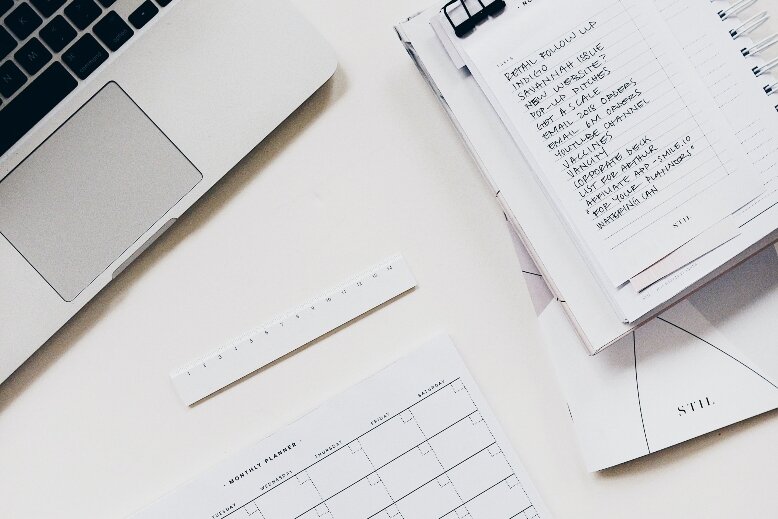 What advice would you give to young women who are just beginning to kick start their investment journey?
You can spend plenty of time reading up about investing, but I personally believe that the best way to kickstart your journey is to take actual action by finding an experienced investment mentor to guide you through your journey.
I always liken investing or any other important skill worth having to swimming or driving. It comes with its own set of risks and you may fail at times, but when you learn to get a hang of it, it's something that you'll be proud to have achieved at the end of the day. Keep on learning and believing that you're capable of achieving financial success.
What are your five Clozette essentials?
I can't live without my mobile phone. I also love my lip 'tattoo' from Shizens — I glide this gloss over my lips and dab them onto my cheeks to bring a little colour to my face. I also love my red Chanel wallet-on-chain bag, my Lululemon Yoga pants and Innisfree's No Sebum mineral powder.
(Cover photo from: VI College)
Sign up for VI College's complementary investment webinar here.

Comments, questions or feedback? Email us at [email protected].