You have multiple tabs of job listings open on your mobile browser. You're concerned that your full-time job is different from what you've studied in school. You feel "stuck" in the same role in the company. If you've experienced any of these career-related conundrums, perhaps it's time you consider discovering your fate that's written in the stars. Take this chance to gain more clarity as you contemplate the next moves in your career and other aspects of your life, such as your romantic relationships, health and wealth.
Intrigued? We're talking about going for a Zi Wei Dou Shu astrology service at Yuan Zhong Siu, one of Singapore's most popular fortune-telling companies and how it can potentially help you navigate your career's twists and turns with greater clarity. I tried this service recently too and the eye-opening experience has reaffirmed my calling in life, helped me identify my shortcomings that I wasn't aware of, and uncover my zodiac debtors, AKA those whom I should be wary of in the workplace.
Read till the end of this article to unlock a special rate of SGD98 (usual price: SGD168) for your first Zi Wei Dou Shu Astrology (Ba Zi) reading session at Yuan Zhong Siu. Plus learn how you can redeem your complimentary crystal aura reading service.
But first, what is 'Zi Wei Dou Shu'?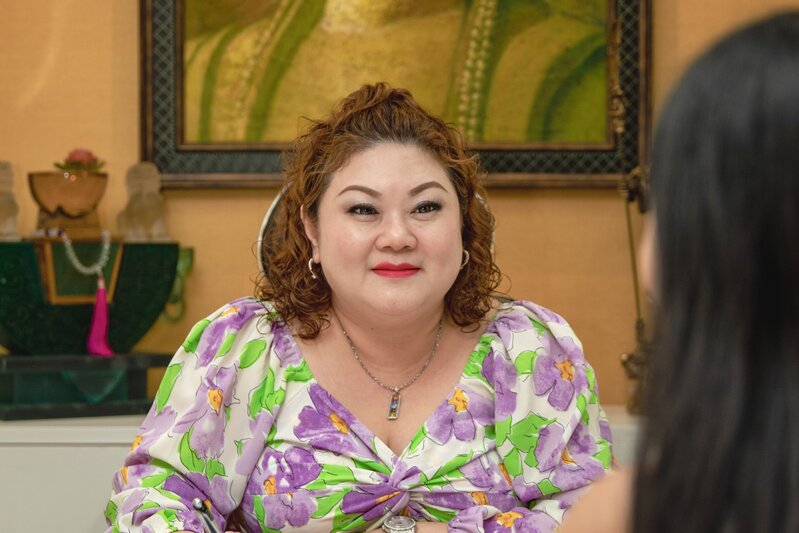 'Zi Wei Dou Shu 紫微斗数' also known as 'Purple Star Astrology', is a form of ancient Chinese astrology that 'reads' a person's fate and destiny based on their birth date and time. Compared to tarot readings, which typically focus on giving an individual clarity on their current dilemmas, I learnt that Zi Wei Dou Shu provides a much more extensive and thorough analysis of various aspects of a person's life.
I appreciate how Zi Wei Dou Shu considers many different aspects of your life to give you a comprehensive understanding of where you are currently in life — and how you can lead a more purposeful life with the strengths that you were born with. More than just a career 'navigator', it can help you gain clarity on 12 aspects of your life, such as your personality, career path, and marriage, to your children, wealth and health.
Each session at Yuan Zhong Siu is conducted face-to-face in a quiet and private setting so that visitors are able to comfortably pose their personal questions to the astrology expert. As an experienced astrology master, Master Emily has been incredibly helpful, patient and knowledgeable too in answering my questions, hence, I was very comfortable confiding in her. In fact, I'd describe her as a cool aunt whom you wished you had when you were just a teen with your relationship and friendship problems.
Am I in the right industry? Is a career switch in the cards for me?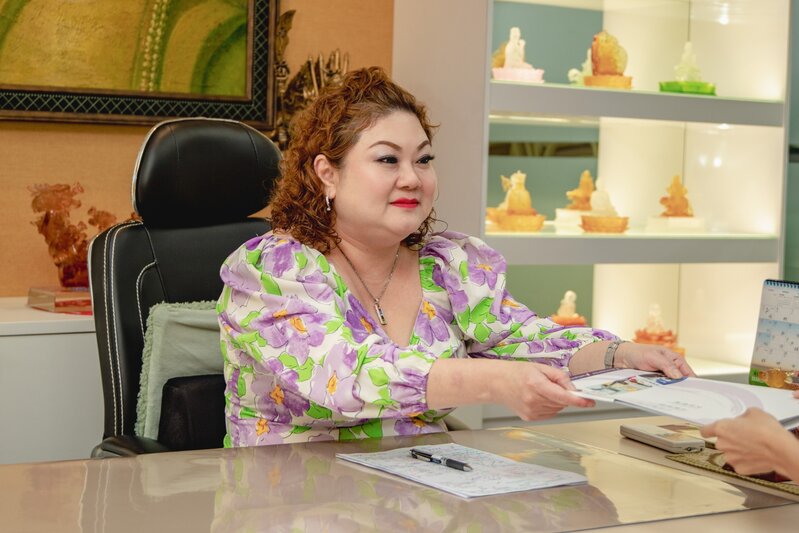 "While I won't be able to tell if you're destined to strike the lottery tonight, I can give you a lot of valuable insights into how you can improve your wealth and pursue a career that's right for you," Master Emily explains. She also tells me that clients who are in their 20s and early 30s tend to seek her advice on choosing the right career path or if they will face a smooth career transition.
"I'm able to calculate if you are fated to do well in a particular industry, such as in the arts or in finance, or in tech. I'm also able to determine if a person is born to succeed in entrepreneurship," she elaborates. I found this insight particularly valuable as it can help you to discover your innate potential — and in turn, this can help you to pursue a career that brings out your strengths.
For example, those who are born with the gift of the gab are likely to thrive in sales-related jobs that allow them to articulate their thoughts freely. However, if they were to remain in a rigid, administrative job, they may not have as many opportunities to express themselves and find success in the workplace.
Through my Zi Wei Dou Shu session, I learnt that I was fated to pursue a career in the field of entertainment and communications. This discovery made me a little more confident in my role and to be less doubtful of my career choices. To this, I'd say it's definitely worth considering Zi Wei Dou Shu if you've been feeling at odds with your current job or would like a change of scenery in your career.
Am I fated to gel better with certain colleagues in the workplace?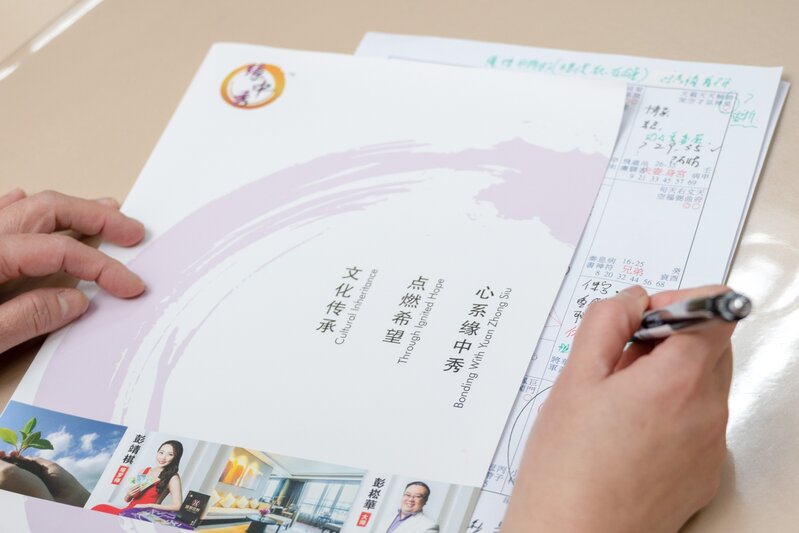 Sheer determination and hard work can open a lot of doors for your career. That said, there may be instances where you find it tough to get along with certain co-workers or face difficulties in gaining respect and recognition in the workplace. And as much as you try to overcome these obstacles, you may find that issues still arise. What happens then?
Having faced similar challenges in my previous job, I was curious to hear Master Emily's verdict on this. Master Emily tells me that each individual is fated to gel better with certain types of people in the workplace.
This learning eased some of my worries and tension as it helped me to discover the types of colleagues who were fated to bring me greater career success. (My benefactors and work besties, in short!) At the same time, it also revealed the types of individuals who were "born" to pose problems for me. Fortunately, not all is doom and gloom as long as I am more aware of my words and actions to reduce any chances of unnecessary conflicts or misunderstandings.
Instead of viewing these potential threats as barriers, Master Emily reassured me that it's worthwhile to take this opportunity to gain a little more control over what one can do to thrive in their job — all while keeping things cordial and professional in the workplace.
Should I stay or leave my current job? What are my potential career pitfalls?
Master Emily tells me that some individuals are fated to receive grand rewards through luck and connections, or are meant to face many frustrations in the workplace.
For myself, I am destined to achieve career success through my resilience and being in the right industry. She cautions that I have the tendency to feel anxious and overcompensate by doing too much and hence, am more prone to burnout compared to the average person. This realisation keeps me in check and reminds me to prioritise work-life balance to safeguard my wellbeing.
'Zi Wei Dou Shu': Guiding you towards a more purposeful life that is meant for you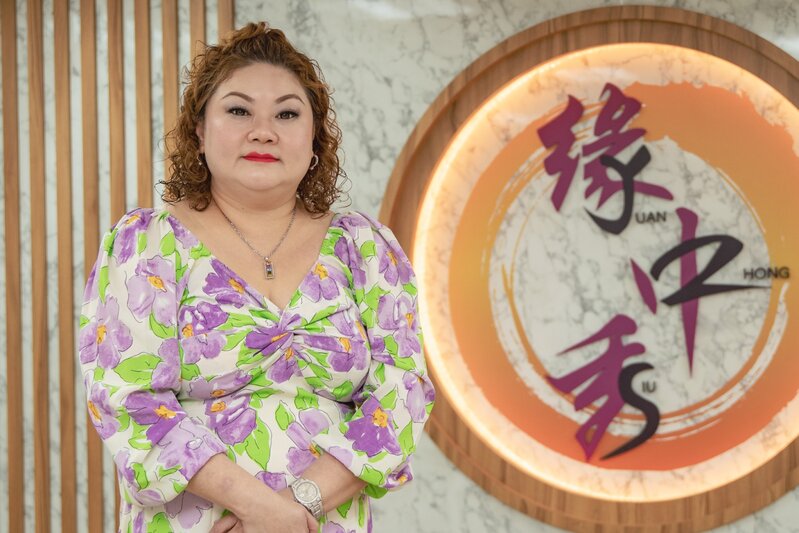 Whether it's securing that hard-earned promotion at work or plucking up the courage to pursue your passion as your "full-time job", you deserve to gain a little more clarity and guidance on how you can lead a more purposeful life that is meant for you and right for you.
And if you're looking for "it", yes — this is your sign to not let another minute — or another potential opportunity — go to waste. Use "ZWDSAT98" here to enjoy a Zi Wei Dou Shu (Ba Zi) astrology reading by Master Emily Lam at Yuan Zhong Siu at a special price of SGD98* (usual price SGD168) per pax.
Redeem your complimentary Crystal Aura Reading service
Leave your name and contact number with us to enjoy a complimentary Crystal Aura Reading service! Crystal Aura Reading is a 3-month luck forecasting tool that gives you insights into your personal energies and luck with regard to an aspect of your life — choose from your career, love life, wealth or your academic situation.
Click here to discover Yuan Zhong Siu's full suite of services today.

Comments, questions or feedback? Email us at [email protected].