Our "I Am Her" series features the female movers and shakers of the industry to learn how femininity and power coincide beautifully and seamlessly together.
Meet Kersie Koh, Clozette's very own co-founder and "OG" creator who possessed the foresight to build a strong community of unique individuals with a fervent passion for creating compelling content. To her acquaintances and social media followers, she's known as @glammama.sg —a polished female entrepreneur with an enviable wardrobe (and purse collection) to boot.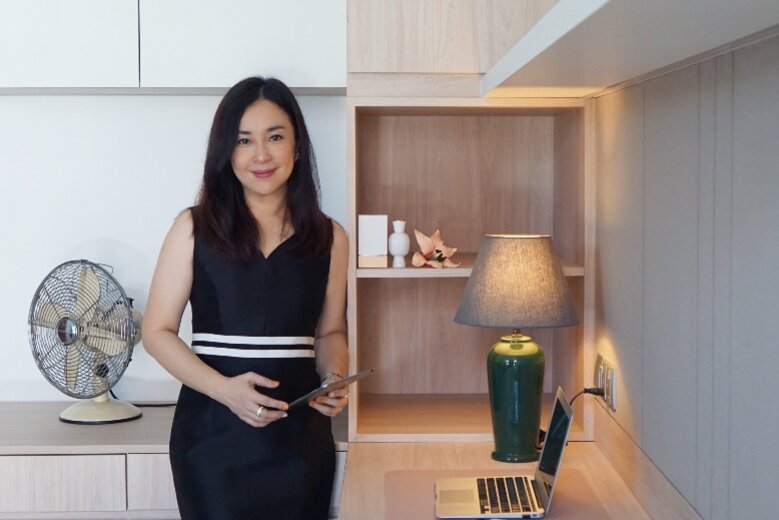 However, to her family, best friends and close-knitted colleagues at #TeamClozette, she's all that and so much more. Ever so thoughtful and welcoming to novel ideas and experiences, Kersie truly walks the talk when it comes to creating content that entertains, informs and inspires. She's also an incredibly encouraging mentor whom you can always confide in whenever you're feeling inspired to embark on a new creative project.
Read on as we quiz Kersie on her favourite Instagram-worthy spots, her go-to essentials and her secret to managing content "burnout".
Fill in the blank: I am the co-founder of Clozette, a mother of three, and a creator of ___________.
Dreams.
What fuels your passion to create content?
For me, it's a great way to achieve balance while leading a stressful or sometimes mundane life. My father has been a great source of inspiration for me to pick up casual photography, hence I developed a passion for it ever since I was a little girl. Whenever I go on trips with my friends, I would always be the one with a camera snapping photos as I genuinely enjoy capturing moments and composing different shots.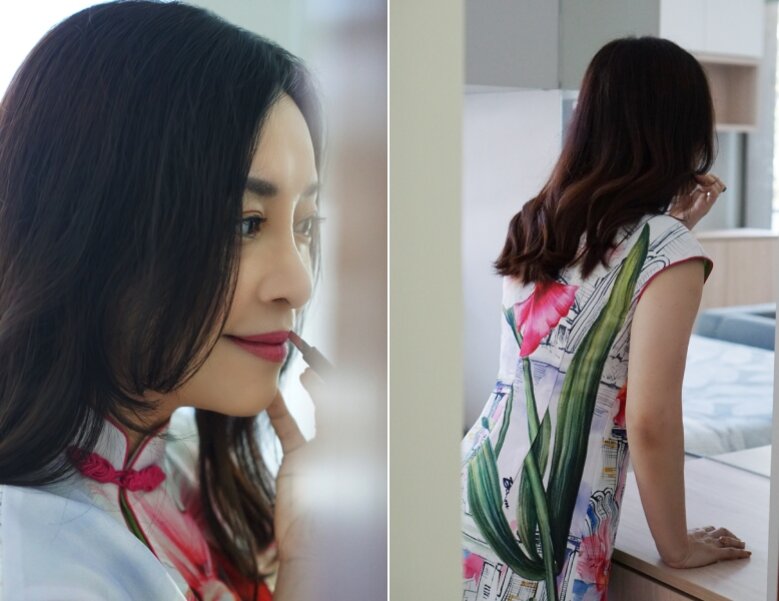 I'm also the sort who'd be easily moved by a rousing piece of music and touching scenes in commercials — so I guess you could say that I'm endlessly fascinated by how content is able to evoke deep emotions. As such, I believe that if there's a piece of content which you wish to show and share with the people around you, it needs to intrigue, inspire, inform, entertain and bring a smile to their faces. Make it count.
Describe your personal social media feed.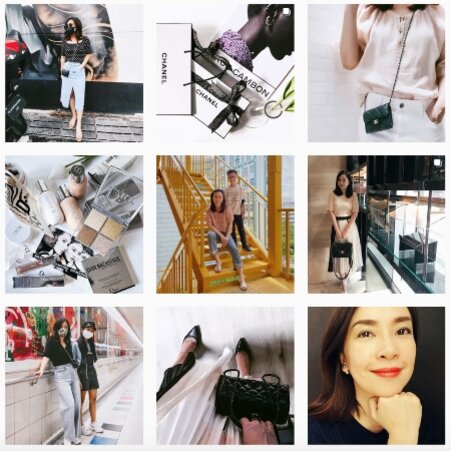 My personal social media account is my way of documenting precious moments and 'saving' feelings, thoughts and experiences that I don't ever want to forget — whether it's sharing about how I've spent quality time with my family and celebrating significant wins at work to reliving special moments and unforgettable adventures that I've embarked on with my close circle of friends.
As for the use of themes and filters, I've tried experimenting with a couple of them in the past, but they seemed a little unnatural for me so I don't use them as much now. I do find myself opting for cooler tones though, and prefer applying VSCO's HB1 filter to my photos when needed.
How do you straddle between content that is private to you and content that you share with the public?
I only share things that I find comfortable and suitable to share. For me, I view social media more as a fun outlet that allows me to escape and relax hence I prefer to keep things light-hearted. I personally prefer addressing serious matters with my husband or with my friends over drinks instead. I also own two Instagram accounts! My main being @glammama.sg and another where I share purely on food. I believe everyone has more than one "personality" which they'd like to share more about with a like-minded audience.
Please recommend 3 Instagram-worthy spots in Singapore.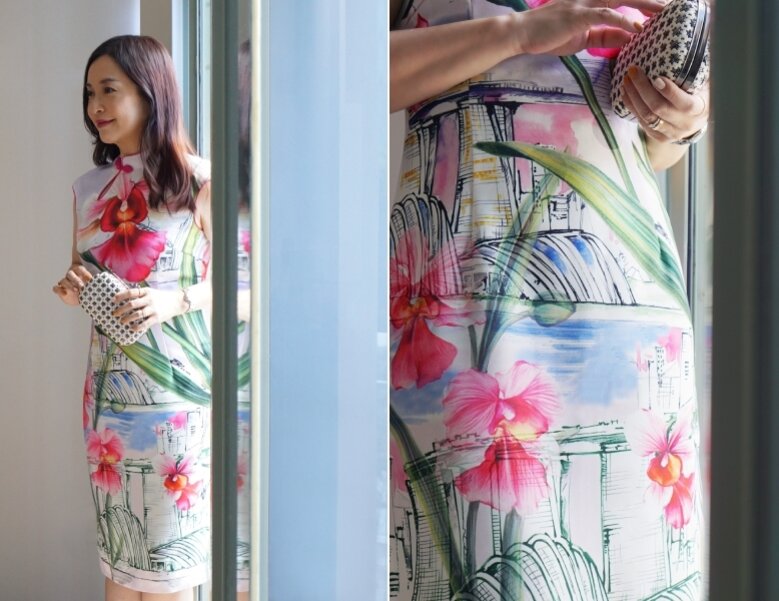 Singapore may be small, but it's filled with many amazing, Instagram-worthy spots! I've taken many beautiful photos at Marina Bay Sands (it's fascinating how the Blum & Co The Day of Vanda Miss Joaquim Cheongsam is beautifully incorporated with the iconic landmark on the print — they also have another print featuring the spectacular night view of Bayfront) and at the National Gallery Singapore before, so these two attractions are a great place to start.
For more laidback shots, I believe Sentosa's a wonderful place to explore as well — from stunning sunsets and colourful tipples to azure blue waters… the list goes on.
How often do you experience content burnout when you're at work? What do you do when that happens?
Experiencing burnout from time to time is inevitable in my line of work, but I've learnt to manage it effectively. While this may not work for everyone, my preferred method of dealing with burnout is to break away completely from whatever task that I'm feeling uninspired or stuck on for a short moment and shift my focus towards something else.
It could be another work project, family or just another hobby that I haven't had time for — there's always something that needs more of my time and attention.
What are five of your Clozette essentials?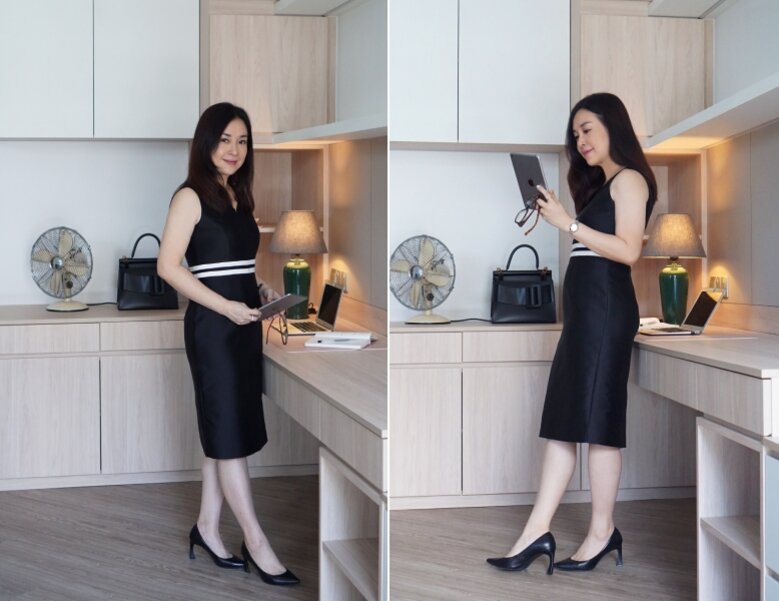 My essentials include a quality pair of heels, a reliable hair styling tool and a statement ring. I've also been a fan of soothing lip balms recently as my lips have been suffering from light abrasions after long hours of mask-wearing.
Finally, I don't know what I'd do without my well-tailored LBDs (little black dresses). I love building up my wardrobe with a variety of LBDs as I'm always in need of chic, versatile pieces that will allow me to transition seamlessly from partner meetings to events and dinners. If you're looking for classic office wear that works stylishly for day-to-night occasions, Blum & Co has a fantastic range for you to shop from.
Next, discover how two established creators — writer and podcaster Arman Dela Cruz and YouTuber Nadine Felice Co — were able to create a community and find their voice.

Comments, questions or feedback? Email us at [email protected].