Gabine's back. The coveted saddle bag by CHARLES & KEITH that's been spotted on fashion insiders including Aimee Song and Yoyo Cao returns as a collection comprising footwear and bags in new materials, colourways and fun, fresh silhouettes. Read on to discover four key features that you should know about the Gabine family.
The brand's signature style is back by popular demand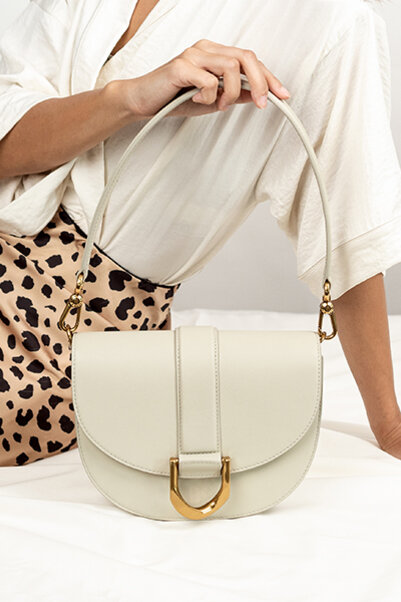 The highly-coveted Gabine Saddle Bag by CHARLES & KEITH adds a touch of lustre to any ensemble with its chic gold buckle and it's now offered in a new leather finish. Coupled with its versatility and contemporary, curved-bottom silhouette, the Gabine quickly became one of the season's hottest accessories. It has even won the hearts of fashionistas such as Leonie Hanne, Lily May Mac and Nara Kim.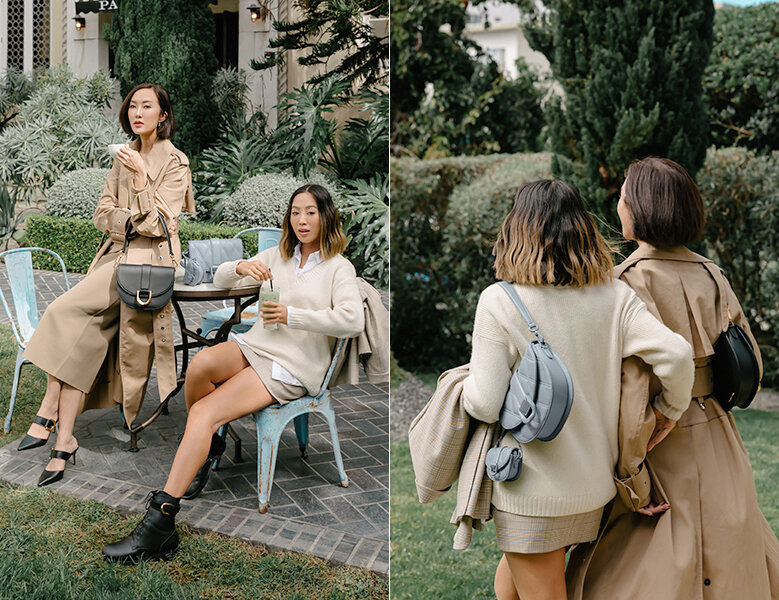 Now, the Gabine Saddle Bag has made its fashion comeback as a full-fledged family of accessories and footwear with each of the pieces bearing its signature gold buckle.
Make your mark in the all-new micro silhouette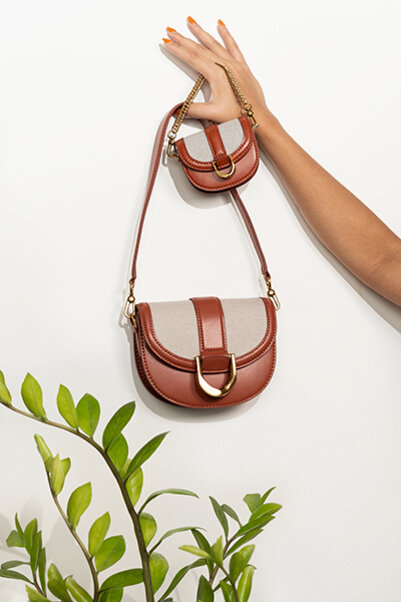 The Gabine Saddle Bag was initially available in two sizes: Regular and Mini, and came in limited colourways. To delight fashion lovers and trend seekers, the Gabine Saddle Bag is now offered in an all-new micro silhouette too — cute! While the regular, medium-sized Gabine remains a wardrobe essential, you can now expand your fashion repertoire further with the trending mini and micro silhouettes in the mix.
So, how do these three silhouettes differ from each other apart from their size? Both the regular and the mini feature a short non-adjustable strap and a long adjustable strap. Meanwhile, the micro has a gold chain top handle and comes with a detachable, adjustable strap.
As the cherry on top, CHARLES & KEITH has also introduced a wider variety of colours and textures to the Gabine Saddle Bag. Go the neutral route with dark brown, black or cream, or play with youthful shades such as olive and steel blue. You can expect fresh finishes including felt, calf leather and quilted details too.
Elevate your style game with matching footwear too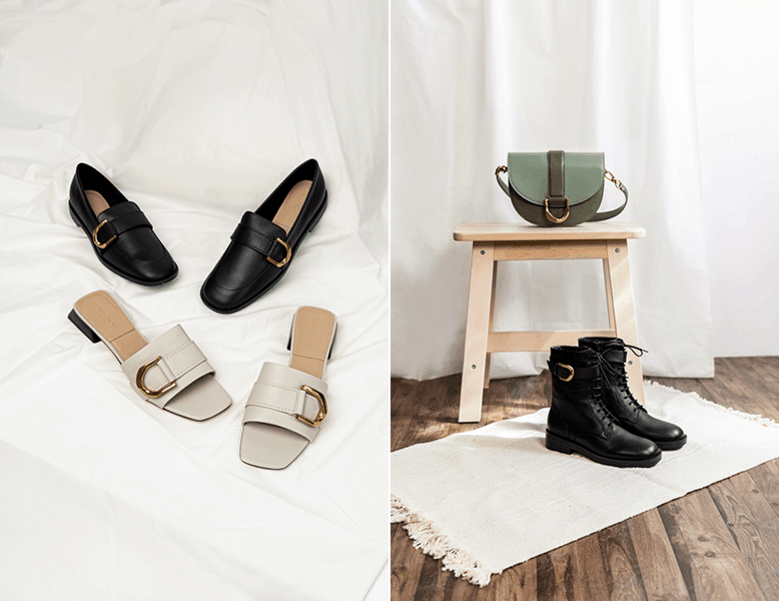 Statement-making Gabine bag? Check. Chic Gabine footwear to match? Check. The Gabine family features seven new shoe designs — all beautifully crafted in natural calfskin — that will help you to complete your trendsetting get-up. These are a part of the CHARLES & KEITH COLLECTION too.*
Put a pep in your step with the Buckled Leather Loafer Mules or Buckled Leather Loafers. For casual moments, show off your pedicure by slipping into the Buckled Leather Mules or Buckled Leather Slides. In the mood for cold weather-inspired dressing? Go with the Buckled Leather Ankle Boots or Buckled Leather Knee-High Boots. Finally, for elegant occasions, take your outfit to new heights with the Buckled Leather Mule Pumps.
Get personal with your Gabine
Who loves complimentary personalisation perks? We know we do. With every online purchase of the regular Gabine Leather Saddle Bag, you'll get to personalise it with your preferred initials, thanks to CHARLES & KEITH's complimentary hot-stamping service.
Discover the Gabine family today at CHARLES & KEITH stores and online at charleskeith.com.
This story was created in partnership with CHARLES & KEITH.
Comments, questions or feedback? Email us at [email protected].