PSA: Christmas is fast approaching! If you don't want to be caught in the last-minute shopping craze, it's time to get presents for your loved ones. It may seem a little overwhelming, but don't worry, here are some tips on how to ace the gift-giving game this year, from planning ahead to the best Christmas gift ideas you can snag in one go at Junction 8.
Conveniently located in the centre of Bishan, just outside the Bishan MRT station and Bus Interchange, Junction 8 is a popular heartland mall that serves as a one-stop shopping, dining and entertainment destination for the surrounding area. This CapitaLand mall has been in business since 1994 — a true icon of Singapore's lifestyle industry. Fun fact: its name comes from the old station numbering of Bishan's North South line sector.
Tip #1: Plan ahead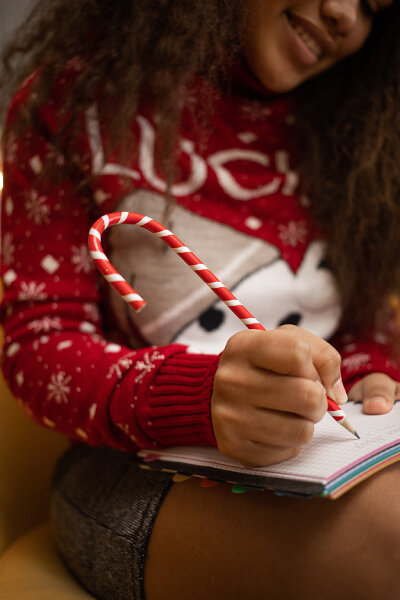 As with anything, preparation is key. Nothing is more overwhelming than being faced with rows and rows of gift options and not knowing which one to pick for which person. Before you head out, list down the people you want to give a gift to this Christmas. You can list their names by priority and budget, so you don't end up missing anyone important or overspending on a gift.
Tip #2: Make it personalised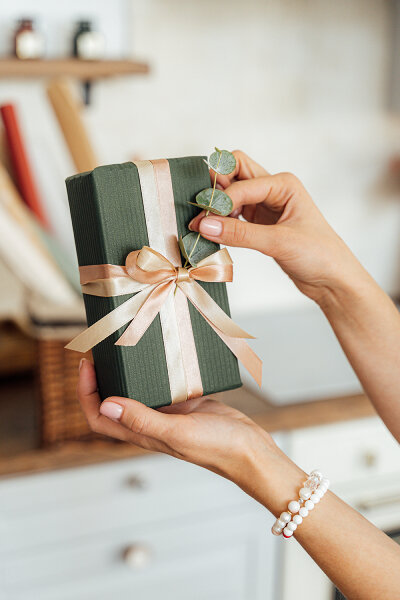 The adage "It's the thought that counts" applies to any gift. Once you have the names of your gift recipients listed down, take the time to really think of what each person would appreciate. If you're thinking of buying gifts for your co-workers, a simple token such as a mug or notebook with their names etched on makes a practical gift more special. It also adds that TLC and thoughtfulness everyone can feel when they open your gift!
Tip #3: Shop in a place that has it all
The Christmas shopping craze will undeniably bring crowds of shoppers to all different shopping districts, so it's better to do your Christmas shopping in one place. Junction 8, for instance, is home to more than 150 merchants that offer just about any gift you can think of — from food to gadgets to clothing to home decor. As the only shopping mall in Bishan, Junction 8 is a convenient, one-stop destination for shopping, entertainment, and dining experiences. Here are some Christmas gift ideas you can pick up for your loved ones.
1. For the minimalist fashionista: Add to their capsule wardrobe at UNIQLO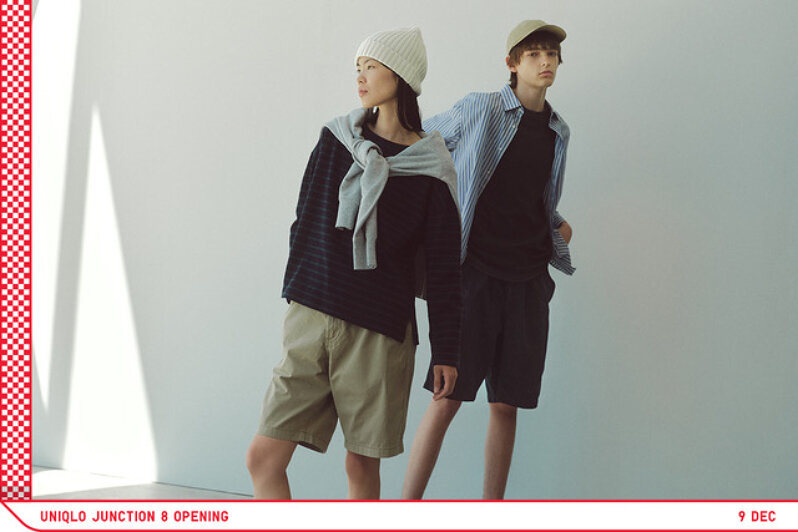 Know a friend who's slowly building their capsule wardrobe? You can add to their options by buying a minimalistic, stylish item from the newest addition to Junction 8's roster — UNIQLO! The Japanese clothing brand, which has a wide selection of versatile and timeless casual wear, opens its new branch in the heartland mall on 9 December 2022. UNIQLO prides itself on blending unique Japanese culture, textile innovation, design aesthetics and high quality into their clothing, so you will definitely find a piece that will easily slot into your loved one's curated closet.
Just for the holidays: You can avail of the store's opening deals and specials that include promotional prices, freebies, treats, and customisation services until 15 December — you don't want to miss it! Head over here to know more.
2. For the foodie friend: Get handmade tarts from Wunderfolks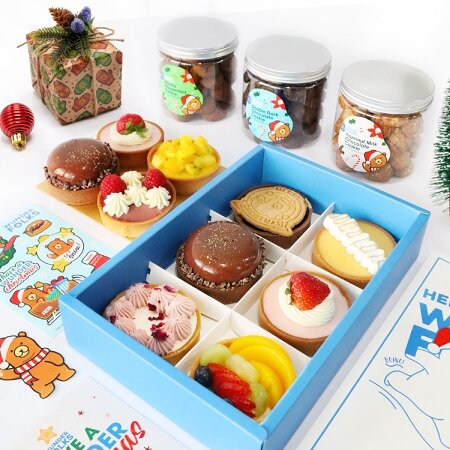 Tickle a foodie's tastebuds with Wunderfolks' delicious handmade tarts. Each part of the tart is made from scratch, from its dough to the tart shell and the filling. You know each piece was given a lot of care and attention, which any foodie will love. For Christmas, pick up their seasonal flavours: Strawberry Yogurt tart and Chocolate Hazelnut tart. You can also include a complimentary message card that can bear a personalised message.
Just for the holidays: Enjoy 10% off their Christmas menu until 31 December! Plus, get a whole tart for orders above SGD150 with the promo code, valid until 18 December.
3. For the homebody sibling: Splurge on electronics at PRISM+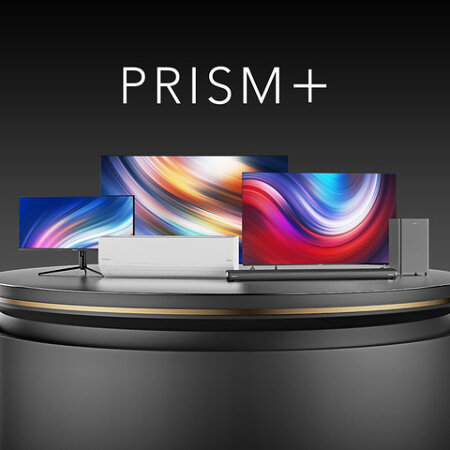 Is your sibling more of a homebody lately? Treat them to a new addition to their entertainment set-up with PRISM+. Touted as Singapore's #1 TV and monitor brand, PRISM+ makes Smart TVs and high-performance monitors that can make media consumption or creation a breeze. Plus, it's also known for its wallet-friendly prices too. Win-win! You can get the PRISM+ Q43-QE 2023 Edition that's powered by Google TV and features a 4K ultra HD display and Dolby audio.
4. For the glam mum: Buy a tennis bracelet from Taka Jewellery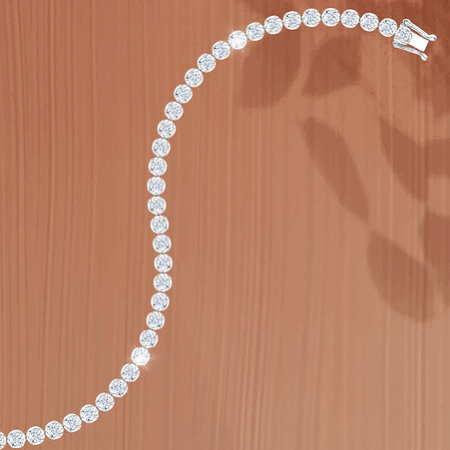 Does your mum love a little bling? Go to Junction 8's different jewellery shops that cater to different budgets. Taka Jewellery has fashionable yet affordable fine jewellery which includes diamond rings, white gold bracelets, pearl pendants and more. We have our eyes on the White Gold Diamond Bracelet since it's a dainty yet glam piece with its strand of diamonds.
Just for the holidays: Get the White Gold Diamond Bracelet for SGD1,009, whilst stocks last.
5. For the sweetheart: Put a ring on it with SK Jewellery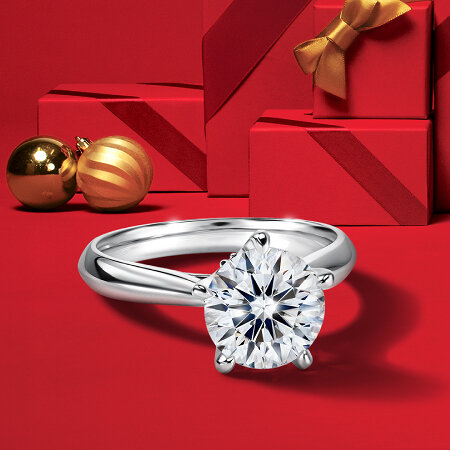 Ready to put a ring on it? Head over to SK Jewellery and browse through their vast collection of fine jewellery. Their collection includes the AllStar Diamond which features 101 facets, 10 hearts and 10 arrows that give the gemstone a unique set of bold flashes of fire and balanced scintillation.
Just for the holidays: From now until 28 February 2023, you can get the AllStar 0.5-carat diamond ring from SGD1,999. Prices may vary according to diamond specifications and settings. Not applicable with other vouchers and promotions.
6. For the always-zen sis: Indulge in home fragrances from Hysses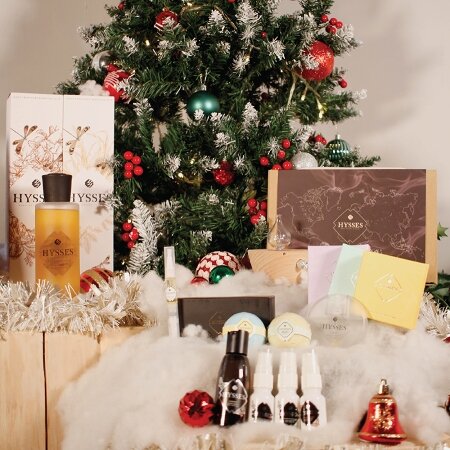 Does your sister stay cool under pressure? You can add to her zen-like vibes with home fragrances. Hysses creates essential oils and aromatherapy products made from natural botanical ingredients. Aside from essential oils, Hysses also has diffusers, room scents, body lotions and massage oils in its collection. All of these items are eco-friendly and made to be easily absorbed into the skin, without leaving a greasy feeling after application. Consider its bestselling Chakra, the Third Eye Essential Oil which promises to uplift and calm the spirits with its citrusy scent.
Just for the holidays: Shop any of their Christmas special items and enjoy up to 40% off on your purchase. This offer cannot be used with other discounts and promotions offered by Hysses. Please also note that the promotional items are non-exchangeable and non-refundable.
7. For the fitness enthusiast: Nab some sports apparel from Royal Sporting House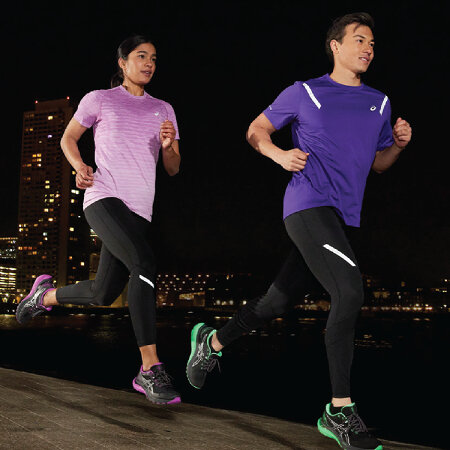 Help the fitness buff ace their New Year's resolutions by gifting them with new sports or workout apparel from Royal Sporting House. You'll definitely be able to find a gift for them within Royal Sporting House's wide range of apparel, footwear, accessories and equipment from well-known international sports brands like Reebok, Speedo, adidas, Nike and Wilson.
Just for the holidays: Enjoy up to 50% off storewide for a limited time period only.
8. For the athleisure fan: Deck them out in fashionable Skechers gear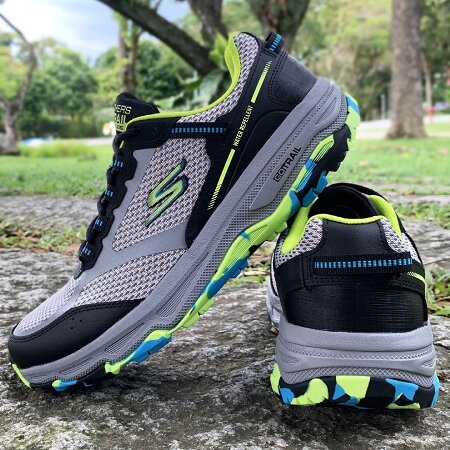 If you want apparel and footwear that they can use in and out of the gym, Skechers has functional and fashionable pieces that you can choose from. We recommend the brand's performance line which features memory foam technology made from polyurethane foam air cells which can be moulded to fit the contours of the feet. This absorbs any heel shock and improves stability, which comes in handy when working out or running around town.
Just for the holidays: Shop in-store at Junction 8 and receive 20% off with a minimum of two (2) items or 25% off a minimum of three (3) items from now until 22 December 2022. This offer is only applicable for selected regular-priced footwear, apparel, and accessories, and excludes any new launches and collaborations. It's also not valid in conjunction with other promotions and discounts offered during the time of your purchase.
9. For the ride-or-die bestie: Have lunch at Grub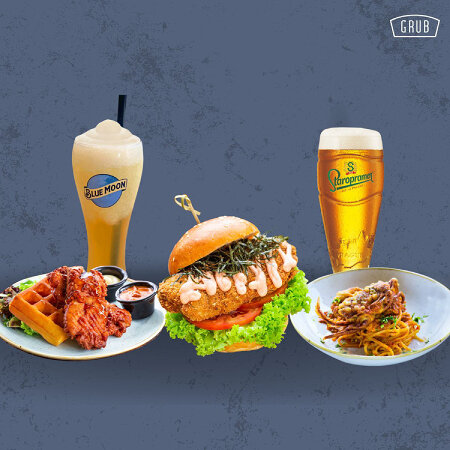 If your best friend's love language is quality time, set a date and place to grab a meal at Grub. The restaurant has this charming neighbourhood bistro ambience that's perfect for catching up with friends over a warm cup of coffee or a freshly pulled pint of beer. The food served here is comfort food at its best and cooked with a creative local touch. Some recommended dishes include the Har Cheong Gai Chicken & Waffles and Mentaiko Pork Katsu Burger. Finish off the dining experience with the decadent Basque Burnt Cheesecake.
Just for the holidays: Order any main course, pasta or burger and enjoy half a pint of craft beer or a frosty beer slushie at great prices until 30 December 2022. Offer is limited to one (1) drink per main course ordered.
These are just some Christmas gift ideas you can find at Junction 8, but there's definitely a lot more you can discover. Happy shopping!
Junction 8 is located in Bishan Town Centre at 9 Bishan Place, Singapore 579837. Get mall updates on Facebook here.
Comments, questions or feedback? Email us at [email protected].