Every city possesses its own unique charm. Our Lion City? It's a vibrant metropolis filled with lush greenery, stunning skyscrapers and rich culture. As the saying goes, "a city is often best explored on foot", so it's worthwhile having a pair of chic and comfortable shoes by your side as you rediscover what this sunny island has to offer.

With this in mind, Singaporean fashion blogger Andrea Chong has joined hands with Clarks for the second time to curate and spotlight six sandals from the British footwear brand's Spring/Summer 2022 collection. Titled Ease About Her, this thoughtful selection has just what you need to uncover the city's hidden gems with ease and in style.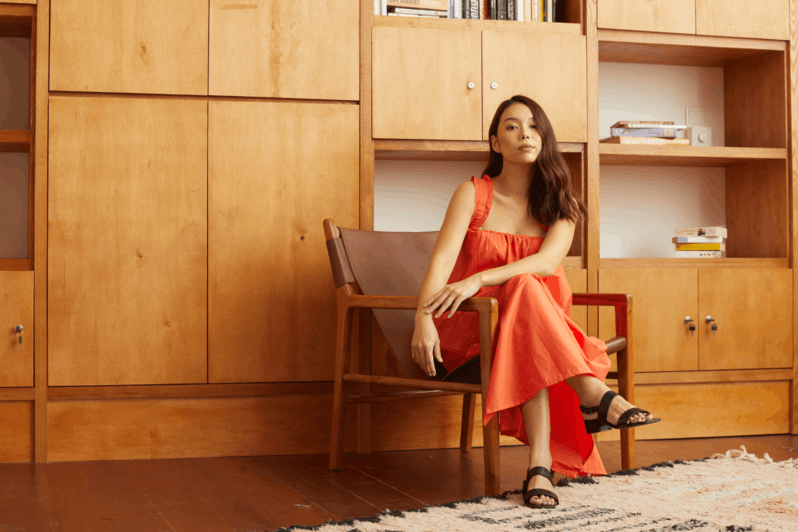 Which of the six Clarks summers sandals is Andrea's favourite? What are some of her favourite hangout spots here in sunny Singapore? Read on as Andrea reveals her fashion tips on looking chic in the heat and shares more details about her latest curation collaboration with Clarks.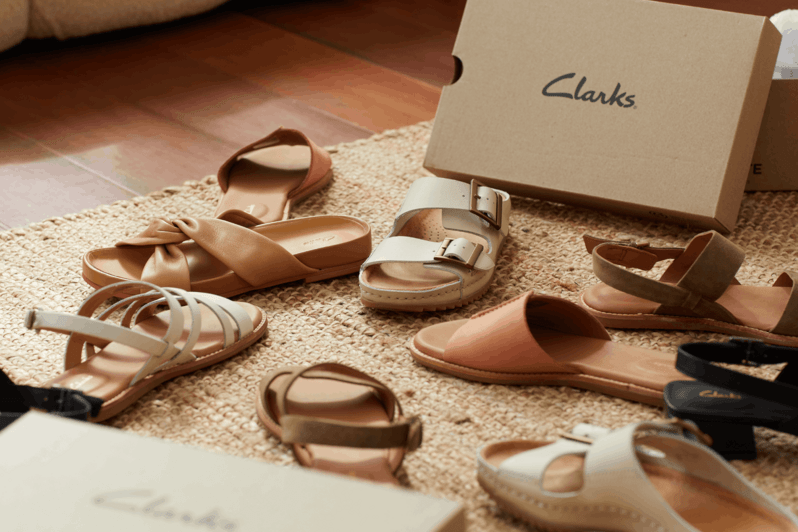 What is your secret to looking chic in warm weather?
"It starts with feeling comfortable in what you wear. I'm mindful of dressing not only for the weather but also for my body and silhouette. I'm heavily pregnant at the moment too, so I've been wearing dresses that are not too figure-hugging such that they can accommodate my growing bump.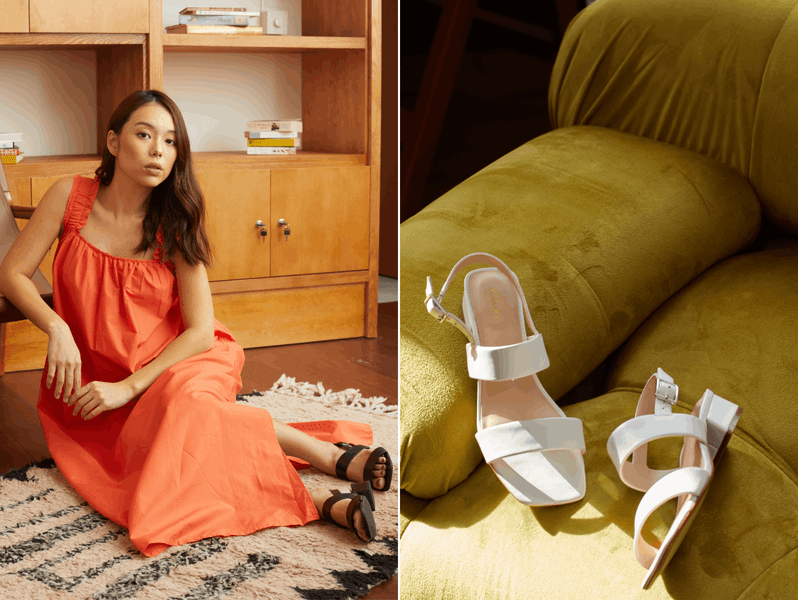 I'm conscious about selecting the right fabric too; preferably something that feels easy and breezy! Also, if you were to look at the outfits that I'm wearing in these photos for Clarks, you'll notice that these are accessible yet chic ensembles that you can re-create and complete with Clarks' chic and comfortable shoes. They are meant to inspire women of different life stages — from fresh university graduates to working women and more mature ladies — to look and feel effortlessly stylish on the go."
What are some of your favourite summer-ready colour combinations at the moment?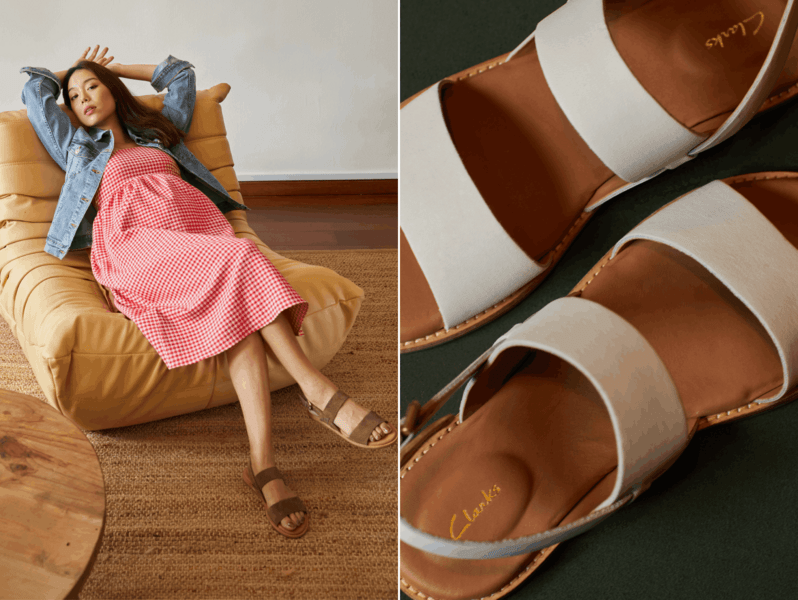 "I'm seeing denim blues trending a lot at the moment, so I decided to pair a denim jacket with a gingham dress as gingham's very popular this season too. For something that's even more apt for spring and summer, I'd say to add a dash of coral or red hues to your outfits."
What do you look for in a summer sandal?
"I'm very interested in footwear that lets me head out of the door in a jiffy so that I can look good while I work on my errands. In essence, a pair of slip-ons such as the Clarks Brookleigh Sun!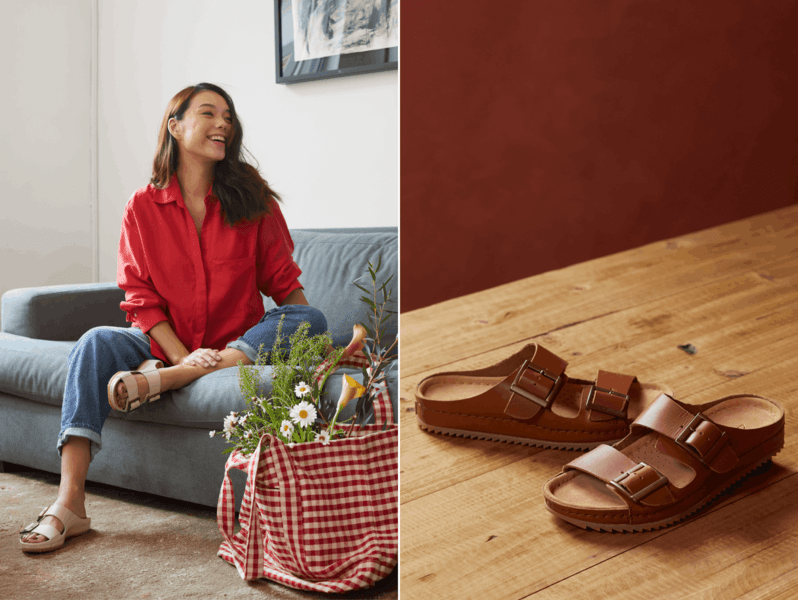 Chunkier silhouettes are having a moment, so these ones are perfectly on-trend and so comfortable too. These feature a leather upper, heel cushioning and a contoured footbed so your feet are well taken care of for the whole day."
Which Clarks summer sandal from the Ease About Her curation is your favourite and why?
"I'm a fan of the Clarks Brookleigh Sun but I love the Clarks Karsea Mule too. It's also a slip-on sandal. It's made of a very soft suede upper material and comes in two colours, coral and tan. I feel that shoppers tend to favour neutrals. We made the intentional decision to feature the coral colourway in our visuals so that you're inspired to venture outside of your fashion comfort zone.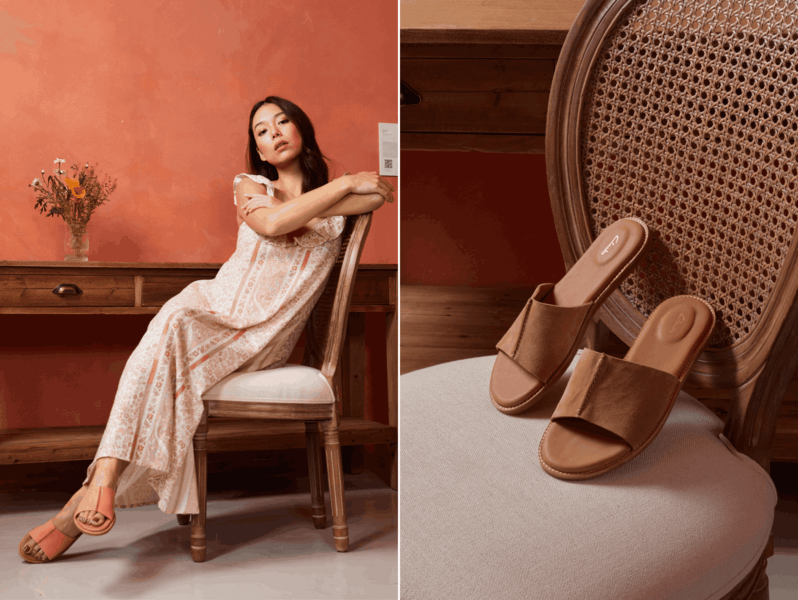 Oh and fun fact: For this second partnership between myself and Clarks, I had the opportunity to work with the Clarks Singapore buying team and share my input on the footwear styles to feature specifically for this Ease About Her collection — as opposed to curating from a fixed selection. It's nice to see how the partnership has evolved following the success of our first collaboration last year!"
Finally, where are your favourite local hangouts? Any new favourites as well?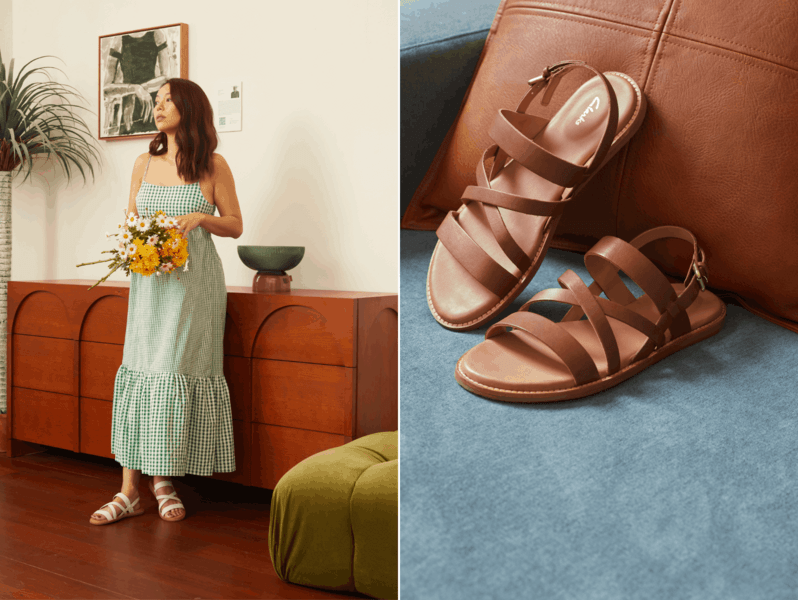 "I live in Joo Chiat, so my go-to hangout spots are near to my home. I'm a fan of Little Rogue Coffee, a café that has excellent breakfast! I also like to visit 3Arts Pottery, a professional pottery studio and Potta Planta, which sells handcrafted pots and plants.
I recently visited Tiong Bahru too and discovered a few new places, such as The French Bookshop and Yenidraws & Friends. I like to pop by the plant nurseries in that area every now and then as well."
Which of these Clarks x Drea Ease About Her summer sandals would you like to add to your shoedrobe?
Stand to receive a complimentary picnic bag with every purchase of two pairs of shoes from the Clarks x Drea Ease About Her curation collection. Available while stocks last, and applicable for both online and in-store purchases.
Step out and explore the city in Andrea Chong's Ease About Her curation in collaboration with Clarks. Shop the collection online and at all Clarks Singapore stores.
Comments, questions or feedback? Email us at [email protected].